Bookkeeping is an essential part of managing any business, regardless of size. It involves recording, classifying, and organizing financial transactions and is important for making informed decisions. However, it can be complicated and time-consuming, so many businesses outsource it to a virtual bookkeeping assistant.
But when it comes to hiring a bookkeeping assistant, having complete knowledge about the current hourly bookkeeping rates is essential. It will help you understand the type of services you can currently afford and choose the right professional. It also helps you avoid the occurrences of underpaying or overpaying the bookkeeper.
In this blog post, we will go over bookkeeper rates per hour and how much does a bookkeeper cost currently. Read on!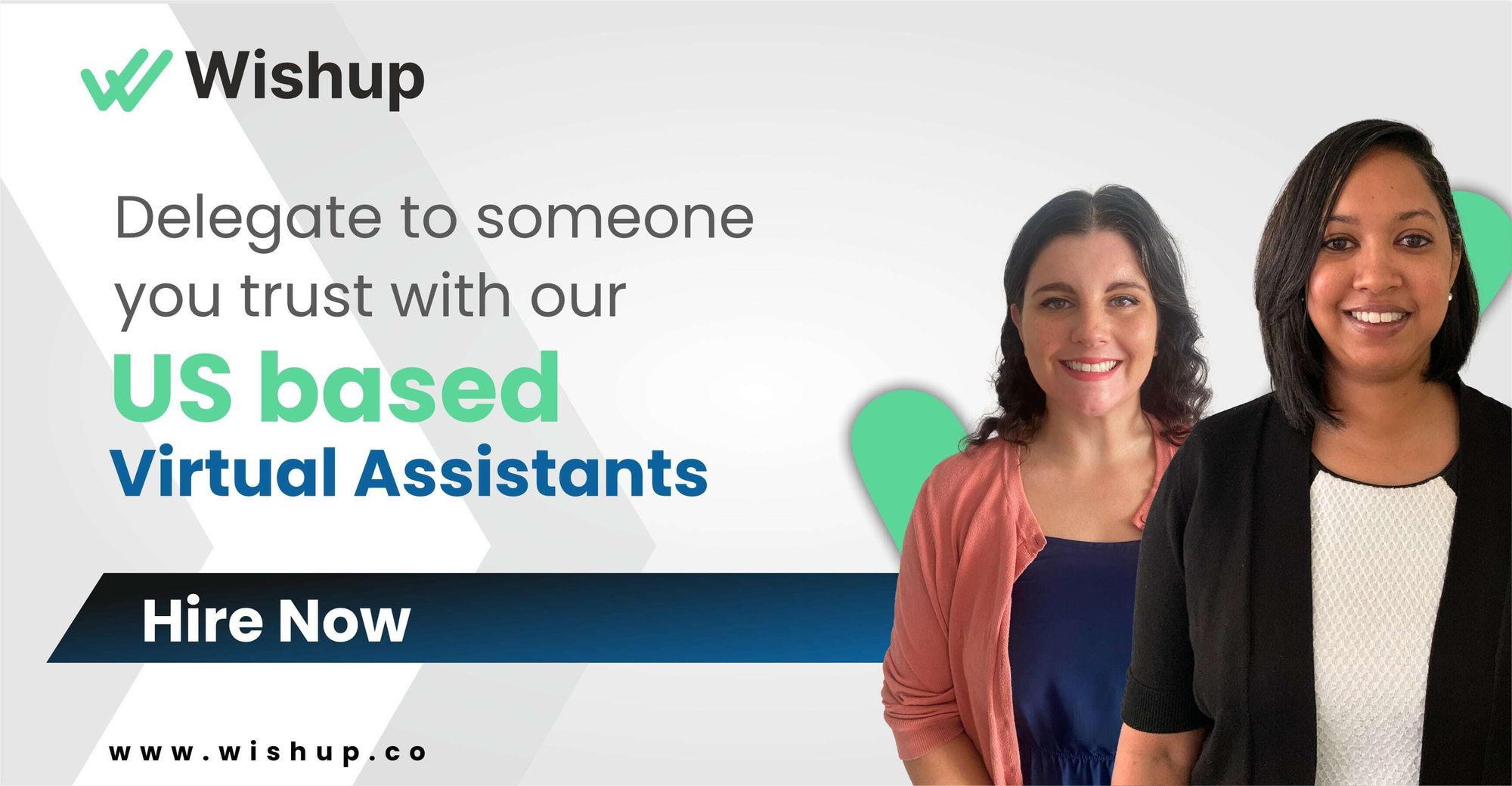 What is bookkeeping?
As we said in the beginning, bookkeeping is an essential element for the financial well-being of any business. It includes accurately recording all financial transactions such as purchases, sales, receipts, and payments.
A bookkeeper's role is to maintain a business's financial health. But gone are the days when bookkeepers only used to work from a physical office setting. Today, the importance of virtual bookkeepers is increasing rapidly. Many businesses hire a virtual bookkeeping assistant to remotely manage all their bookkeeping tasks. This allows for efficient record-keeping and timely financial reporting at all times.
Who are bookkeepers?
Bookkeepers are financial professionals who specialize in recording, organizing, and preserving a company's financial records. Their primary responsibility is to guarantee the accuracy of financial transactions and keep accurate records.
Common tasks undertaken by bookkeepers include:
Recording and categorizing financial transactions
Reconciling bank statements
Generating financial reports and statements like Balance Sheets, Income Statements, etc.
Handling invoices and bills
How much does hiring an internal bookkeeper cost?
Hiring an internal bookkeeper can be quite expensive for small businesses with limited resources. When you hire a full-time internal bookkeeper, you will have to pay for the other benefits and expenses like paid leaves, training, and more. This can bump up the cost significantly.
According to the Bureau of Labor Statistics, the median annual wage for hiring an internal bookkeeping, accounting, and auditing clerk is $42,410 annually in the United States. Talking about how much do bookkeepers make an hour, the amount can be around $21.90 per hour.
The cost of hiring an internal bookkeeper also depends on the experience, qualifications, and skills of the bookkeeper. Some bookkeepers charge a lesser amount than others. You can expect to pay an average amount ranging between $500 to $2,500 per month.
6 factors that define the cost of bookkeeping services
Size of client: The average hourly rate for a bookkeeper can vary depending on the size of the client. Small businesses with few transactions may only need a few hours of bookkeeping services per month, while larger corporations with more transactions may require a full-time bookkeeper or a team of bookkeepers.
Location: The prices of bookkeeping services also depend on the region where the client and bookkeeper are located. Those in metropolitan and urban settings are likely more expensive than those in more rural areas.
Certifications: Bookkeepers with certifications such as Certified Public Accountant (CPA), Certified Bookkeeper (CB), or QuickBooks ProAdvisor may be able to charge higher bookkeeping hourly rates than those without such qualifications.
Experience: Rates for bookkeepers also depend on their experience. Professionals with more experience typically charge higher rates than those with less experience.
Types of services: The price of bookkeeping services can differ depending on the services needed. For instance, payroll processing or tax filing may be pricier than basic bookkeeping duties, like data entry and bank reconciliations.
Frequency of service: Finally, bookkeeper prices can be affected by the frequency at which their services are needed. Depending on a client's specific needs, bookkeeping services may be required on a monthly, quarterly, weekly, or even daily basis.
Types of pricing
Hourly rate pricing: This is the most popular pricing model in the industry. In this, the bookkeepers charge a fixed hourly rate for their services.
Fixed-rate pricing: As the name suggests, fixed-rate pricing is when a professional charges a fixed fee for a specific set of services for a given time. This model is often used for ongoing bookkeeping services, and bookkeepers charge a weekly or monthly fee.
Per bank account: In this pricing, the bookkeeper charges a fee for each bank account they manage.
Per transaction: Per-transaction pricing is commonly employed for clients with a high volume of transactions. In this model, the bookkeeper or the bookkeeping service charges a fee for each transaction they manage.
How much does hiring a traditional bookkeeping firm cost?
Hiring a traditional bookkeeping firm to manage your finances can be costly for a small business owner. Since these firms operate in the traditional sense, you will have to pay a fixed monthly fee along with several other expenses like security deposits and more.
According to a report by GrowthForce, hiring a full-charge bookkeeper from a traditional bookkeeping firm can cost you a whopping amount of $35,000 to $55,000 per year. This can reach as high as $70,000 per year in expensive cities like L.A. and New York.
Most startups and small businesses cannot afford to spend such high amounts on hiring a bookkeeping firm. This is where virtual bookkeeping services come into the picture. These budget-friendly services charge a much lower bookkeeping average hourly rate than traditional firms.
What is virtual bookkeeping?
Virtual bookkeeping is a convenient and cost-effective alternative to traditional in-house bookkeeping. The services provided by a virtual bookkeeper are comparable to those of an in-person bookkeeper but are conducted entirely online, using cloud-based software and online communication tools.
Virtual bookkeeping allows businesses to access the same high-quality bookkeeping services without needing an in-house bookkeeper or physical office space, providing greater flexibility and scheduling control.
What does it cost to work with a virtual bookkeeping service provider?
Virtual bookkeeping service providers are an incredibly efficient and budget-friendly alternative to traditional bookkeeping firms. These service providers offer top-notch services remotely.
You won't have to pay additional benefits or overhead costs when you hire a bookkeeper from one of these services. Instead, you only pay for the services you have availed.
Let's have a look at the actual rates from 5 popular virtual bookkeeping service providers:
Wishup: Wishup offers complete bookkeeping solutions with flexible pricing plans. Their VAs offer different bookkeeping services, including invoices, payroll management, starting from $999 a month.
Bookkeeper360: Bookkeeper360 is an incredibly popular online bookkeeping service provider. It offers bookkeeping services starting at $549/month.
BotKeeper: Botkeeper has top-notch bookkeeping services starting at $250/month.
QuickBooks Live: QuickBooks Live is another popular virtual bookkeeping service provider. Its pricing starts from $100 per month for the advanced plan.
ZipBooks: ZipBooks is a bookkeeping and accounting solution that help you manage invoicing, billing, etc. Its pricing starts from $15 per month.
Is virtual bookkeeping service right for you?
Virtual bookkeeping services can be a fantastic choice for businesses, especially those wanting to save money and benefit from more flexibility. If this sounds like you, here are some scenarios where virtual bookkeeping services are a great fit:
Remote businesses: Virtual bookkeeping services are great for businesses that operate remotely. Since your entire team is remote, you can bring a virtual bookkeeper on board and allow them to handle your finances. Since everything will occur online, you can get your financial information anywhere globally.
Seasonal businesses or businesses with fluctuating needs: Virtual bookkeeping services might be the way to go if your business has fluctuating bookkeeping requirements. They allow you to scale up or down depending on what you need. Virtual bookkeepers can also provide extra help when you need it, like tax preparation and financial analysis.
Small businesses: For small businesses that don't have the funds or capacity to employ an in-house bookkeeper, virtual bookkeeping services can be a good option. They offer a cost-effective and efficient solution to help them stay on top of their finances.
Choose Wishup for the Most Pocket-Friendly and Efficient Bookkeeping!
1. Extremely Cost-Effective services
If you're looking for an affordable bookkeeping solution and low bookkeepers hourly rate, Wishup can help! We offer customizable services tailored to suit your individual requirements. Plus, we have a range of pricing plans for you to choose from - so you can pick the one that best suits your business.
2. Quick hiring in 24 hours
At Wishup, we have a streamlined process that ensures you can hire a suitable VA in no time. Once you have selected your VA, we enable you to onboard them within 24 hours, so there are no work delays!
3. We handle the training
When you hire a VA from Wishup, you won't have to worry about offering any training to them. We take care of the training and development of all our professionals. Our VAs possess over 200 skills and capabilities and are trained in 70+ no-code tools.
4. Guaranteed security
At Wishup, we understand the importance of keeping your financial information secure. Apart from signing NDAs, we make sure to use secure servers and data encryption to keep your data away from prying eyes.
5. Excellent no-questions-asked refund policy
If you're not happy with Wishup's services, don't worry! We have a great refund policy where you can get your money back without hassle - no questions asked!
6. Dedicated account manager
If you're a Wishup customer, you'll have access to a dedicated account manager who will be your go-to person for any questions or concerns you may have. Our account managers are highly skilled and experienced professionals who are committed to providing exceptional customer service.
7. 7-Day Free Trial with a money-back guarantee
Before you make a long-term commitment with us, try us for seven days free of cost! Our 7-day free trial with a money-back policy can be an excellent opportunity to explore our services before signing up for a plan.
What accounting services does Wishup offer?
1. Expense statements
Our VAs can help you track your business expenses, categorizing every penny for maximum accuracy. This ensures your financial reporting is always on point
2. Data Entry
If you're looking for someone to handle all your data entry stuff, our bookkeepers are the perfect fit! We can help you enter financial transactions, reconcile accounts, and keep your records up-to-date.
3. Payroll Management
As a small business owner, you can rely on our bookkeeping virtual assistants for all your payroll needs. From processing employee payments to managing employee benefits, we ensure to take care of everything.
4. Tax filing
Are you looking for a way to ensure your business taxes are filed accurately and on time while complying with all tax laws? If yes, then we have you covered! Our bookkeeping assistants can prepare and submit tax documents before the due date.
5. Timely payment
Our efficient virtual bookkeepers can also help you stay on top of paying your vendors and suppliers. We take the hassle out of account payable management, ensuring everyone gets paid on time.
6. Invoices
Creating and sending invoices can be a time-consuming task. But not anymore! Our VA bookkeepers can create and send invoices to all your customers, ensuring timely and accurate payment for your services.
7. Creating financial statements
Our bookkeepers will give you a clear overview of your business's financial situation. They will generate precise financial statements, such as income statements, balance sheets, and cash flow statements, giving you all the necessary information.

Conclusion
To sum it up, bookkeeping services can be pricey for small businesses, whether you're dealing with traditional firms or virtual providers. But don't worry, there's an easy way to save money and still get quality bookkeeping services - Wishup! With us, you can get the best and most affordable bookkeeping services around.
With Wishup, you get an efficient and affordable bookkeeping service, hassle-free hiring, and no extra training required. Plus, we have pocket-friendly hourly rates for bookkeepers, and you can rest assured that your data is safe.
Visit our website to schedule a free consultation, or email us at [email protected]
Hourly Bookkeeping Rates Frequently Asked Questions
1. What is full-charge bookkeeping?
Full-charge bookkeeping is a type of bookkeeping service where the bookkeeper is responsible for overseeing all of a business's bookkeeping requirements. From accounts payable and receivable to payroll, bank reconciliations, financial statements, and more. This professional is expected to manage all facets of the company's bookkeeping affairs.
2. Is freelance bookkeeping profitable?
Freelance bookkeeping can indeed be a profitable venture. However, it largely depends on several factors, like the bookkeeper's experience, qualifications, and where they are based. Compared to a traditional bookkeeping firm, freelance bookkeepers have lower overhead costs, which can lead to increased profits.
3. How many clients can a bookkeeper handle?
The number of clients a bookkeeper can manage depends on various factors, such as the size of the clients and the complexity of their bookkeeping requirements. A full-time bookkeeper with plenty of experience can manage anywhere from 5 to 20 clients.


Subscribe to Wishup Blog | Remote Teams | Remote Employees
Get the latest posts delivered right to your inbox