11+ Ways a Virtual Real Estate Assistant Can Manage Your Real Estate Needs
Are you tired of juggling administrative tasks and specialized services in your real estate business? A virtual assistant can take care of everything from property research to marketing, freeing up your time and streamlining your operations. Read to learn how.
Managing a real estate business means constantly juggling several tasks that take considerable time and effort. After all, closing a deal isn't an event; it is a process.
First, you need to promote yourself well in this competitive industry
And, of course, you only need the attention of the right people
Communicate with them
Schedule appointments
Go back and forth on the discussion
And finally, get that signature on the dotted line
Phew! That is a lot of work. And outsourcing some of it can really make your life easier.
Say hello to real estate virtual assistants. These professionals work remotely and are skilled at completing everyday tasks that eat into your time.
Here are more than 11 ways a virtual assistant can manage your real estate needs.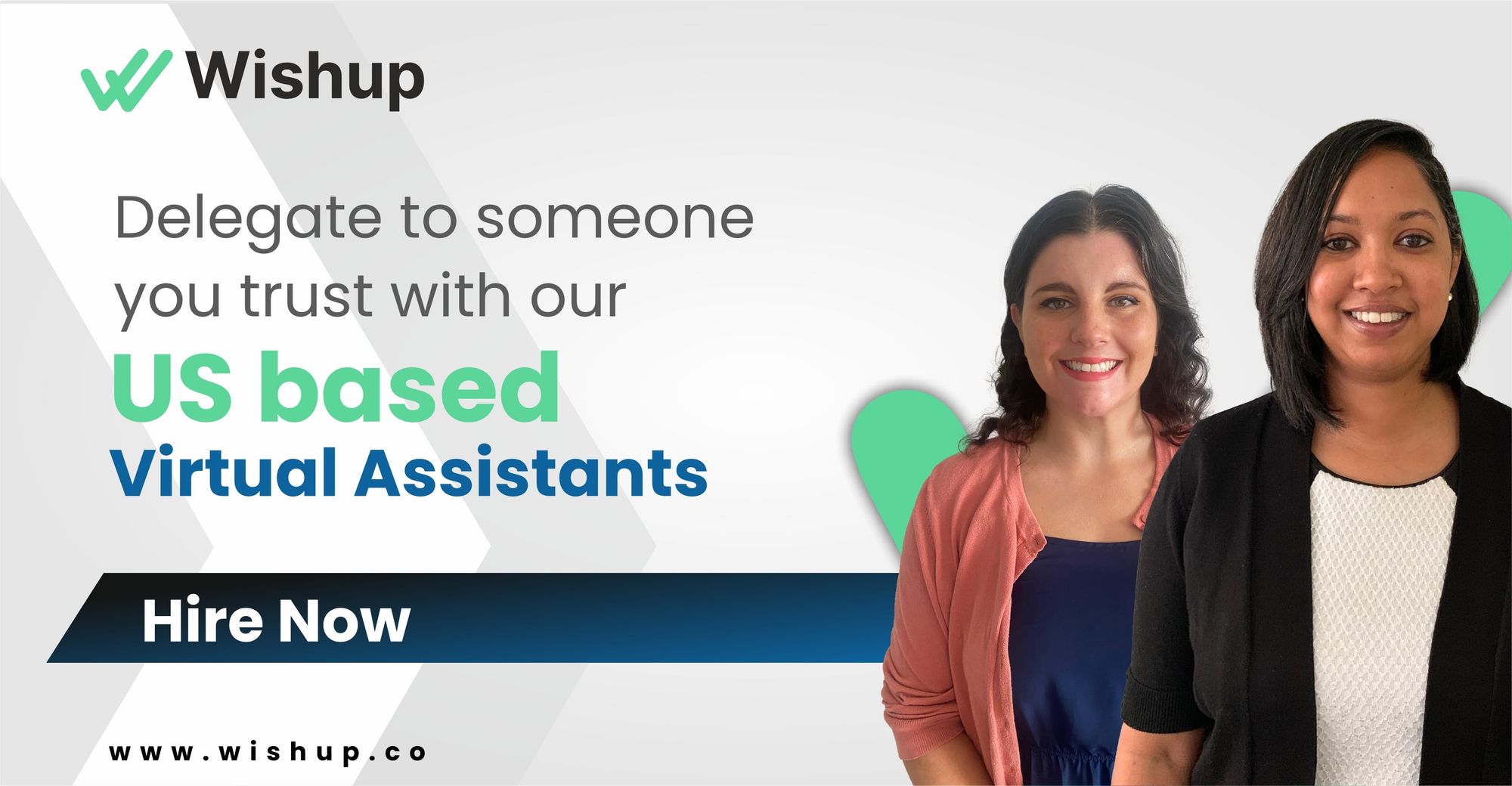 11+ Ways a Virtual Real Estate Assistant Can Help Your Business Grow!
#1 Lead Generation
Your real estate agents need quality leads to close deals faster. But, very often, they end up wasting time and effort on dead leads. So, hire a virtual real estate assistant who can vet the leads before passing them on to your agents and sales teams. They can research and identify potential leads, filter out the best leads, and allow your real estate agents to close deals much faster.
#2 Scheduling Appointments, Meetings, and Everything Else!
Once you have a basket of quality leads, you need to nurture them, meet with them, and talk to them to understand their needs. Real estate customers prefer face-to-face meetings over calls and need to visit the property as well. So, you need to stay on top of your calendar lest you should miss a meeting or a property viewing - and lose that lead!
Hire a virtual assistant to help schedule appointments, meetings, and property viewings on behalf of your real estate agents. Virtual assistants can also keep the calendars updated and send reminders so that agents can satisfy customers and maintain your company's reputation.
#3 Email Management
Is your inbox full of unread emails? We understand that your busy schedule leaves little room for managing emails! Your virtual assistant can help manage your emails for you. They can organize messages, filter them, fight spam, and respond to inquiries.
#4 Social Media Management
Do you have a thriving social media presence? If you think social media posts are only for consumer goods, music and film, and gadgets, you will be surprised to know that American home buyers use social media to find real estate listings. So, hire a virtual assistant who is a social media pro.
While you focus on your larger business operations, they can:
Manage your company's social media accounts
Manage your personal account
Schedule regular updates
Engage with followers
Promote listings and additional services such as management of emotional assistance animals
Respond to comments and inquiries
#5 Data Entry
Have a batch of information you need to digitize but can't get around to it? Your real estate virtual assistant can help with these data entry tasks, such as entering client information into a database, migrating existing data into a new database, and checking for errors.
#6 Market Research
It is important to stay updated with the latest trends to stay relevant, meet customer expectations, and establish a solid brand reputation. A virtual assistant can make this process easier by researching market trends for you and providing insights on current real estate conditions.
#7 Coordinating listings
A virtual real estate assistant can help you prepare business listings, distribute marketing materials, schedule open houses, and coordinate showings.
#8 Effective Customer Service
Providing prompt and helpful responses to clients is the key to successful businesses. A virtual assistant can handle customer inquiries and support and keep them satisfied, no matter what.
#9 Managing Offline Marketing
While digital marketing is all the rage, real estate business needs to complement it with traditional marketing for better brand awareness, local targeting, and adding a personal touch to events like open houses. Your virtual assistant can help you design flyers and relay newspaper and magazine ads for effective offline outreach.
#10 Database Management
For the best marketing results, you should keep your contact database fresh and updated. A virtual assistant can help manage your customer database, maintain data integrity, and ensure that your marketing teams use only up-to-date information.
#11 Transaction Coordination
Real estate transactions involve a lot of paperwork, be it financial or legal. A virtual assistant can help manage real estate transactions, ensuring all paperwork is completed accurately and promptly.
#12 Researching New Technologies
Have you been thinking of investing in new business intelligence tools but don't know where to begin? Let your virtual assistant research new technologies and software that can help the agent improve their efficiency and productivity.
Key Benefits of Outsourcing Your Real Estate Needs

#1 Better Time Management
Did you know that 39% of US office workers spend more than 40% of their time on repetitive tasks? Outsourcing repetitive and time-consuming tasks such as administrative work, marketing, and lead generation can help your agents manage their time more effectively, allowing them to focus on urgent and crucial tasks such as closing deals and meeting with clients.

#2 Cost Savings
Outsourcing is more cost effective than hiring a full-time assistant. You can hire a virtual real estate broker or a virtual assistant agent on an as-needed basis. This will help you cut down on employee benefits, payroll taxes, and other overhead costs.
#3 Expertise
Real estate agents may not have expertise in all areas of their business, such as digital marketing, social media management, funnels, bookkeeping, or lead generation. When you hire a remote assistant, you can leverage the expertise of professionals in these areas. The result? Better outcomes and higher efficiency.
#4 Greater Flexibility and Scalability 
As your business grows, you can continue to outsource more tasks to free up your time and focus on growth strategies.
#5 Improved Focus on The Core Aspects of Your Business
After you have offloaded non-core tasks to a virtual assistant, you can focus on your core competencies, such as:
Building relationships with your clients
Negotiating deals
Closing sales
Delivering customer satisfaction
#6 Reduced Stress
Managing a real estate business means deadlines, multitasking, and pressure to meet goals. Outsourcing can lighten your workload load and help reduce the stress of managing a real estate business.

Need a Virtual Assistant? Try Wishup
Wishup provides you with a platform to view and hire skilled virtual assistants for all your real estate needs. Here is why you should choose Wishup:
Quality service at an attractive price: Why sacrifice quality to save money? Our virtual assistants are well-trained and skilled and can handle their responsibilities remotely. Thus, you can save on overhead costs like office space and equipment, and you don't have to worry about providing insurance and benefits. With us, you can hire a digital marketing virtual assistant starting at just 9 USD/hour, or about 20,000 USD per year. In contrast, a normal assistant's annual salary can go as high as 75,000 USD.

Training and growth opportunities provided in-house: At Wishup, we strive to bring you the best quality service. So, our virtual assistants receive training after we hire them. We prepare them for different aspects of their job, train them in over 70 tools, and offer workshops and courses to help them improve their skills and advance their careers.

Gain instant access to global talent: Remote works open borders! When you hire remotely, you can choose a candidate based on their qualifications rather than their location. Wishup puts you in touch with virtual assistants in the US and India so that you can choose the best fit for your company preferences and budget.

Speedy onboarding process: You won't have to go through the time-consuming process of recruiting and hiring because we already do it for you! After a free consultation, you can welcome your virtual assistant on board, and they can start working within 24 hours.

Choose from top-quality candidates: Wishup only hires the top 1% of applicants. We bring you only the best possible service, make our candidates undergo rigorous testing and multiple interviews, and ensure they have the necessary experience and qualifications.

Risk-free trial period: Wishup gives you a chance to test out our services and see if a candidate is a right choice for your business. We offer a 7-day trial period before you commit to a subscription.

Instant replacement policy: If you're not satisfied with the services provided by your virtual assistant, we are happy to provide an instant replacement. No questions asked!

Flexibility to scale: One major benefit of outsourcing is the flexibility to scale. Remote virtual real estate assistants are not bound by long-term contracts or commitments, which makes them perfect for small and growing businesses. Hire them on a monthly or project basis and end the contract when their services are no longer needed!

Watertight data security: In this internet age, privacy and confidentiality are crucial, especially for tasks related to your company's finances, social media accounts, and customer engagement data. That's why we make your data security our priority. We run thorough background checks on all our employees and require them to sign NDAs before they provide virtual assistant services to your organization.

In Conclusion
A virtual real estate assistant can provide valuable support and assistance in managing your real estate needs. From administrative tasks such as scheduling appointments and managing emails, to more specialized services such as property research and marketing, a virtual assistant can handle a wide range of responsibilities. By outsourcing these tasks to a virtual assistant, you can save time and focus on the core aspects of your business.
Want to hire a virtual assistant to support your growing real estate business? Contact us at [email protected] or visit our website to book a free consultation today.