How do I Create an Affiliate Marketing Blog?
Many companies have interesting affiliate marketing programs, including Wishup, where you can sign up easily and earn up to $500 per lead that signs up.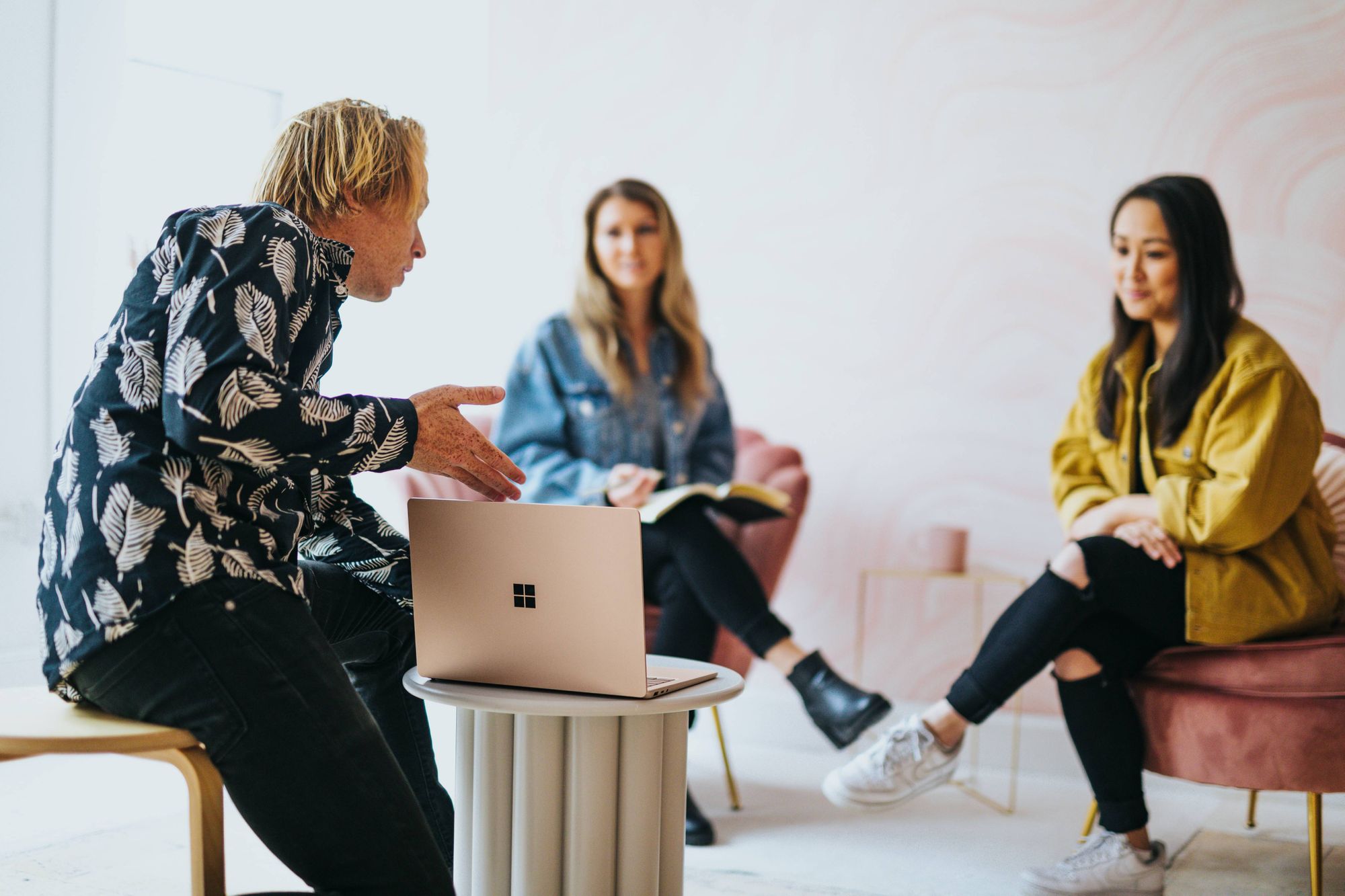 Have you ever wanted to start a side hustle and be your own boss?

Do you love working from home and wish to make it your livelihood?

Well, then, one of the best options to consider is creating an affiliate marketing blog.

Your primary objective for the blog is to monetize the traffic and generate sales through offers and discounts for another brand or business.

But before we understand what needs to be done to start an affiliate blog, let us understand the role of an affiliate and why most businesses prefer this marketing model.

What is an Affiliate Marketing blog?
An affiliate marketing blog is very different from a personal blog.
The agenda of an affiliate blog is to promote a company's business. The most common content of such blogs are guides, reviews, or suggestions that people refer to before buying.

An affiliate blogger promotes the company's products or services through their content and links these products through a unique link that identifies their blog or website as the traffic source. When users land on your blog, read your content and click on the link, they get redirected to the company's website or the product's page.

When the same user makes a purchase, you get a commission for closing that sale. The ultimate goal is to increase the sales traffic for the company or business that signs you up as their affiliate.


Where to get affiliate links?
Writing articles to promote particular brands or products without an affiliate link will not help you earn any money. Instead, you need to enroll in a company's affiliate program to get an affiliate link and start working on articles for them.

An affiliate program is an agreement between you and the company. Companies have different types of affiliate programs, but most work on the same principles of increasing traffic and sales. Even popular brands, including Amazon, run many reputed affiliate marketing campaigns.

Many companies have interesting affiliate marketing programs, including Wishup, where you can sign up easily and earn up to $500 per lead that signs up.

Source: Unsplash

How to get started!
Let's walk through the steps of starting your affiliate marketing blog-

Step One- Choose your niche
Before you start writing blogs for affiliate marketing, you need to choose the right niche. Decide on a product category or a topic that you have adequate knowledge about, and that has the potential to include a wide variety of products.

When choosing the right niche for your affiliate blog, there are specific criteria to remember. The niche you choose must

have a large audience and hold the potential to grow more in the coming years. For example, tech is a popular niche that will always have an interested audience.
Have a wide variety of products that fall under the same category
Have topics that you are interested in
Have the potential to stay relevant for a long time

Finalizing your niche is also important because you need to know what name to pick when you're buying cheap .com domains. Ideally, you want your domain to be named something relevant to your niche.
Once you have decided on the relevant niche for your blog, you need to understand your target audience. Start through research and analysis to find your target audience's needs and information and fill the market gap through your blogs.

The best way to start this research is by finding all the possible information about the products that come under your niche. Then, closely compare customers' engagement on the social media channels of brands that offer them the same products.

Find queries, grievances, and even positive customer feedback and curate topics that might interest them. After you've chosen a preferred category for your blogs, you need to validate your blog ideas. For this, you must sign up with a relevant affiliate marketing campaign of a company or business of your choice.

Research and finding answers to some questions can be time-consuming and overwhelming, but you can work at the same pace by hiring a skilled virtual assistant to do the research for you.

Step Two- Choose the right type of posts
Blogs can be of different types. They can promote specific products, services, or businesses. You can choose amongst these efficient post types depending on the type of product or industry you wish to write for.

These types of posts are the most popular and efficient when it comes to increasing sales.
Tools and services listing
Product reviews
Comparing products
Book recommendations
Resources page

#1 Products and services listing
Every industry needs products and services relevant to its business model that make their lives easier. By choosing this type of blog, you can inform them about the products and services available and guide them to find the right one that matches their needs.

Remember to add value with authentic information to gain credibility and the right audience.

#2 Product Reviews
Choose a product or service you have used and can write a detailed review about. This will help readers who wish to start using the same product get a better understanding of the advantages of using the product.

Your post can include one paid and one free service so that people who cannot afford to pay can also have options. Since you've already established the credibility factor, you can guide your readers into liking or disliking a product.

Your main goal must be helping people find the best products for their money and gain credibility. Then, after you've gained a trusted audience, you can use your content to promote products and services along with your affiliate link to increase sales and earn commissions.

#3 Comparing Products
Product reviews are a great way to give people the information they need while considering purchasing or exploring their options. In addition, product comparison is of the most effective ways of gaining sales commission, as people looking for comparison blogs are often at the bottom of the sales funnel, i.e., at the last stage of their purchase-decision stage.

In simple terms, readers looking for comparison blogs have already decided to purchase and want the best option. This makes your chances of closing that sale much higher than any other form of a blog.

Comparison blogs must be written systematically to convince the reader why one product is better than the other while both serve the same purpose. Then, depending on your preferred niche, the best outcomes are displayed by blogs on technical gadgets, software, and even service providers, including the best competitors of the same product, to understand the market better and give the best options available.

#4 Book Suggestions
Writing book reviews and suggestions is a great way to gain an audience. Regardless of the niche that you wish to write about, book suggestions are always relevant.

Start by exploring e-commerce websites that might be interested in offering you a commission based on the sales made through their store. This might not sound like an idea to make a lot of money, but it can help build ties with the brand.

#5 Resources Page

A resource page can be valuable to readers who follow your content and blogs and have gained the trust that they need to consider buying based on your suggestions. In addition, being transparent about the products and services you have used or have been using increases credibility.

Referring a service to your readers who could benefit from it is a great way of affiliate marketing. A good example of the same could be including a virtual assistant service for your readers who are entrepreneurs or startup owners by signing up at Wishup as an affiliate.

Ensure to include the products you have used and the best they can buy within their budget. This will help readers find products, services, and software they prefer.

Now that you have discovered the different options to start your blog, let us look at what you should do to promote product links that help you earn!

Step Three- Finding the right affiliate program
Once you select a niche for your posts, you can find companies or businesses you can join as an affiliate. Most companies and businesses feature their affiliate program at the bottom of their website.

The sign-up page will also include a detailed description of the campaign and the information you need to know before signing up. Before signing up for an affiliate marketing campaign, let's discuss what information you should look for.



Source: Unsplash

#1 Reputation of the business or company
Before you get blown away by the commission rates of a particular program, remember that only some products or services are always in demand. So do a background check of the company and a little research before signing up for anything.

Offering good quality products to your readers is crucial to building trust and maintaining your reputation. Conversely, suppose you market a low-quality product positively. In that case, it might increase your sales, but it will hamper your reputation and put your blog at risk of losing authenticity to readers.

Building a reputation takes time, and promoting good-quality products is the best way to accelerate it. Before signing up to promote any product, read online reviews where people who have purchased the products write their opinion. This will give you a clear picture of what you're getting into.

Look for positive reviews, return rates, ratings, and even previous affiliates to know if the business offers good quality products.

#2 Programs that offer competitive commission
Percentage commissions are the most popular method used in affiliate marketing programs. Since commissions are the fundamental backbones of affiliate marketing, finding a brand or company that offers competitive commission rates is crucial. Here are some other payment models of affiliate marketing.

Pay-per-sale: In this model, the affiliate receives a percentage of the profit earned as a commission. The commission rate is different for different products based on their original value. The average affiliate commission in this model varies from 5% to 30%, depending on the sale they close.
Pay-per-action: In this model, the affiliate is paid a commission based on the action a reader takes after landing their posts. Action can be, signing up for a demo, visiting their website, making a purchase, filling out a form, and even contacting them.
There is also an affiliate model where the affiliate gets a commission when a reader joins the organization. In this model, the affiliate gets a commission every time they renew their subscription.

Source: Unsplash

#3 Cookie lifetime
Before signing in to any affiliate program, check the cookie duration. Cookie duration signifies the time duration of your relationship with a referred user after they click on your affiliate link. For example, if the cookie lifetime is for 24 hours, you will only get a commission when the user purchases within 24 hours.

The cookie time must linger to increase the chances of getting a commission. For some brands, the lifetime of a cookie is up to 30 days. Longer cookie duration is always beneficial for the affiliate.

#4 Watch out for traffic leaks
While researching a company's affiliate program, check its landing website for possible traffic leaks. What are traffic leaks? Traffic leaks are the possible third-party advertisements that run on the affiliate landing page that could take away the traffic you generate.

These sites make a profit for the company as they work on a PPC model, but you will not get any commission or close any sales. Traffic leaks can take away all the credit for your hard work and not help you earn anything.
So, when you choose a website to partner with as an affiliate, study their website and landing page in detail.

Source: Unsplash

#5 Read terms and conditions
Before signing any agreement, go through the terms and conditions. Then, discuss the requirements and expectations to be on the same page as the company and benefit from this agreement.

Sometimes, specific rules can act as a deal breaker for you. For example, if a reader cancels their subscription within a certain period, your commission is also ruled away, and in some cases, the buyer does not like the product and returns it.

These factors or rules that can affect your earnings drastically must be something that both you and the brand can benefit from.

#6 Tracking system
Ensure that the company or business has a systematic tracking system for the sales you contribute to their company. This ensures that your hard work is counted, and you get the commission for your sales.

The tracking system must allow you to access the details of the users that land on their page through your link, how many of them actually make a purchase, and what activity they perform on their website.

The insight information on the reader's behavior will help you alter your content and work more efficiently to close sales.

Now that you know exactly what you need to set up your affiliate blog, you can hire a virtual assistant to kick-start the process and create one for you. So that you can work on curating the best content!
Congratulations! You're halfway there
Halfway? Now it's up to you to write quality blogs daily and maintain consistency, which is the hardest part of affiliate marketing. With consistency, you can drive maximum traffic, become an authentic source of information for your readers and build the reputation you aim to achieve.


To explore and learn more about virtual assistants, check our website, www.wishup.co, or write to us at [email protected].