How To Become A Virtual Assistant Without Experience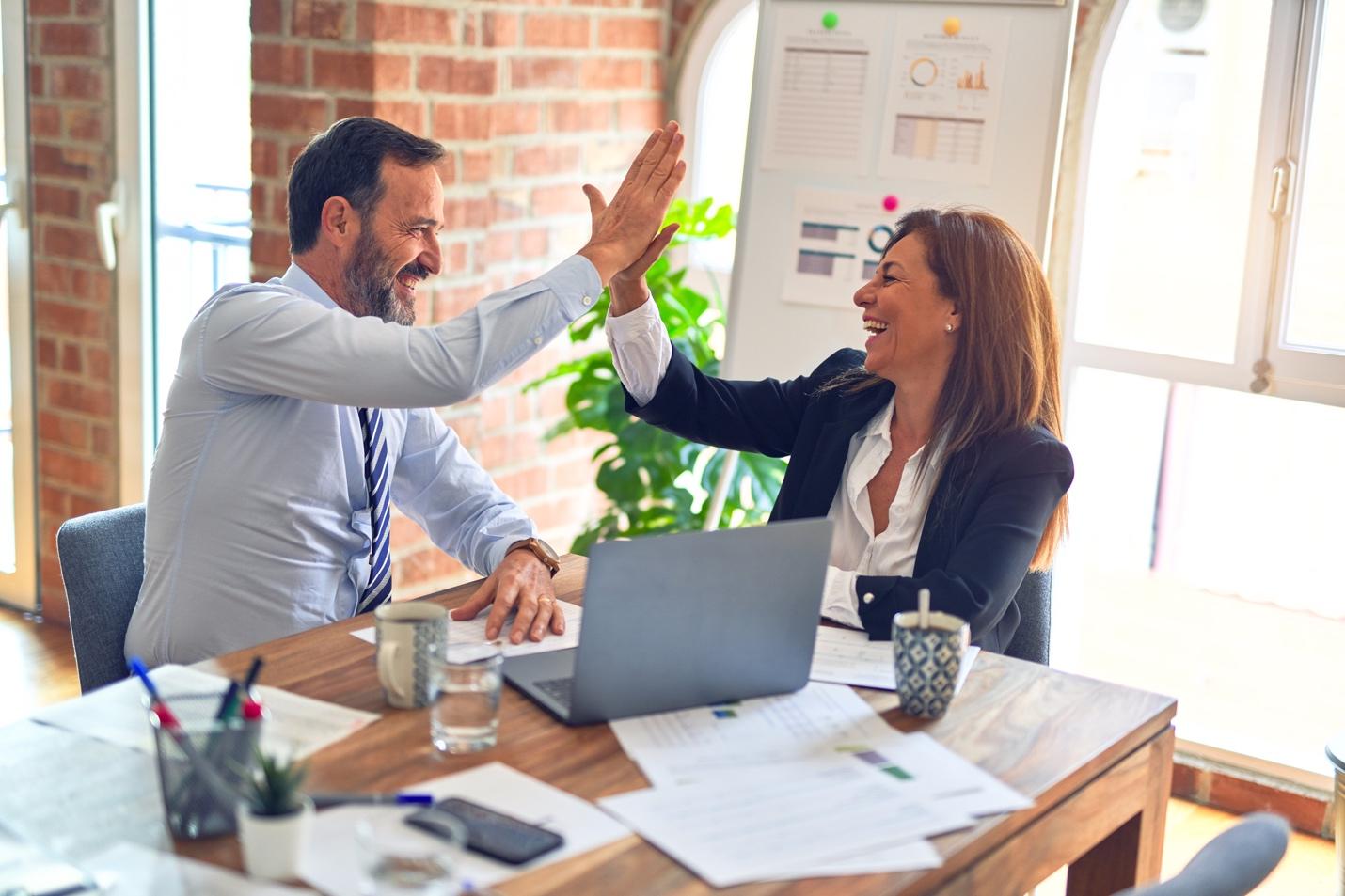 Are you looking for a way to make money from home?
Are you fed up with being stuck in a job you don't like?

Becoming a virtual assistant may be the perfect solution for you!

Virtual assistants provide administrative support to clients from all over the world. They can work with clients one-on-one or manage teams of virtual assistants. The best part is that you don't need any experience to become a virtual assistant!

Today, we'll discuss how to become a virtual assistant without experience and start making money right away!
Becoming a Virtual Assistant: What You Need to Know

What is a virtual assistant, and what do they do?
Chances are, you've heard of a virtual assistant, but you need to figure out what one is and what they do. A virtual assistant is an administrative assistant who works remotely - usually from home. This means they can provide administrative support to individuals or businesses without having to be in the same office.

Virtual assistants can do a wide range of tasks, from scheduling appointments and managing email to making travel plans and handling social media. So if there's a task that can be done remotely, a virtual assistant can probably do it. And since more and more businesses are embracing the idea of remote work, demand for virtual assistants is on the rise.


How to become a virtual assistant without experience
Becoming a virtual assistant is a great way to work from home, set your own hours, and earn a comfortable living without any prior experience. The first step is to identify your strengths and what you have to offer potential clients. For example, you may be an expert at social media marketing or know your way around Excel.
Once you have your portfolio ready, the next step is to find potential clients. Check out the list compiled by VocalVideo of video testimonial software tools that are perfect for virtual assistants who are looking to make a name for themselves. With these tools, you can quickly create professional-looking videos that will help you stand out from the competition.
Consult with an online essay writing service for more details about what you should prepare. Once you have a solid portfolio, the next step is to start reaching out to potential clients and pitching them your services. This might be the most challenging step.


The benefits of becoming a virtual assistant

If you're the type of person who gets a buzz from being organized and helping others, then a career as a virtual assistant could be the perfect fit.
you can work from anywhere in the world as long as you have a laptop and an internet connection;
you're in control of your own hours and can work around other commitments;
you can build up a client base of repeat customers who value your services;
the start-up costs are relatively low - all you need is some basic equipment and software.


How to find clients and market your services

As a freelancer or virtual assistant, one of the most important things you can do is market your services. But how do you find clients? And how do you convince them to hire you once you've found them? The good news is that there are many ways to find clients and market your services.

The first step is to identify your target market. What kind of businesses or individuals are you trying to reach? Once you've done that, you can start reaching out to potential clients through networking, social media, or even cold-calling.

Once you've made contact, the next step is to sell yourself. This means having a solid portfolio and being able to articulate your value proposition.

Tips for staying organized and productive as a VA

As a virtual assistant, staying organized and productive to deliver quality work to your clients is essential.
Use a task management system. Whether it's a physical planner or an app on your phone, having a system in place to track your tasks will help you stay on top of everything.
Set aside dedicated work time. Trying to fit in work here and there throughout the day can be inefficient and stressful. Instead, set aside specific times for working and stick to them as much as possible.
Take breaks. It seems counterintuitive, but taking breaks can help you be more productive. Stepping away from your work every few hours will help you avoid burnout and come back refreshed and ready to focus.
Get enough sleep. This one is important! Getting enough rest will help you be more alert and focused during your work time.

Stay healthy. Eating right and getting exercise will help you maintain your energy levels so you can be productive when it Counts! Taking care of yourself will also reduce stress, leading to better decision-making and overall productivity.

The Cons of Becoming a Virtual Assistant

If you're now dreaming of ditching the nine-to-five grind and working from home in your PJs, you're not alone. The appeal of being your boss, setting your hours, and working from the comfort of your sofa is strong.

However, there are also some drawbacks to becoming a virtual assistant that potential VAs should be aware of.

First of all, it can take a lot of work to find steady work as a VA. You may need to hustle to find enough clients to keep yourself busy – and to pay the bills. Secondly, working from home can be isolating. If you're used to working in an office with colleagues, you may miss the social interaction that comes with a traditional job.

Finally, being a VA requires a high level of self-discipline. Without an employer breathing down your neck, it can be easy to let deadlines slip or take longer breaks than you should. So, if you're considering taking the plunge into the world of virtual assistance, make sure you're prepared for both the pros and the cons.

A typical day in the life of a VA

VAs typically work from home or a co-working space, using their computer and phone lines. A typical day in the life of a VA might involve answering emails and phone calls, scheduling appointments, preparing marketing materials, conducting internet research, maintaining social media accounts, managing databases, and filing documents. Some VAs also provide virtual customer service or technical support. While the work can vary, most VAs have a few core clients they work with regularly.

With the rise of the internet and the growth of the freelance economy, the Virtual Assistant role is becoming increasingly popular, and for many people, working as a VA offers the perfect balance of flexibility and financial stability, as you've seen above.

Virtual Assistant FAQs

What does it take to be a successful VA? Here are some frequently asked questions:

What are the most important qualities for a VA?

To succeed as a VA, you must be organized, detail-oriented, and good at managing your time. You must also be comfortable working independently and have excellent written and verbal communication skills.

What kind of tasks do VAs typically handle?

VAs can perform various tasks, including scheduling appointments, managing email inboxes, preparing presentations, handling customer inquiries, and much more.

Do I need any special training or qualifications?

While some specialized roles may require specific qualifications (such as bookkeeping or web design), in general, no formal training is required to become a VA. However, many VAs do have experience working in an administrative capacity.

What kind of hours can I expect to work?

As a VA, you can usually set your hours and work as little or as much as you want. However, it's essential to remember that most clients expect you to be available during regular business hours.

What's the pay like?

Pay for VAs varies depending on experience and the tasks they're responsible for. However, most VAs charge by the hour, and rates typically range from $20-$50 per hour.

Being a virtual assistant is a great career choice

So there you have it - everything you need to know about becoming a virtual assistant. You can succeed in this growing industry if you have the skills and drive. Remember that starting out can be slow, but with hard work and dedication, the rewards of being your own boss are worth it.

Being a virtual assistant is a great way to earn a living while enjoying the flexibility and freedom of working from home. By following the tips in this post, you can start your journey to becoming a VA without any prior experience. Plus, with the right skills and dedication, you can achieve success and earn a higher income than in a traditional job. Good luck!

Author Bio:

Sven Eggers is a freelance writer and virtual assistant working from home for the past five years. He writes about remote work, including productivity tips, ways to stay motivated, and the best tools and resources for digital nomads!