10 Ways To Build A Strong Remote Work Culture
There is one challenge that every remote working company faces: "building a strong remote work culture." This blog will help understand remote work culture.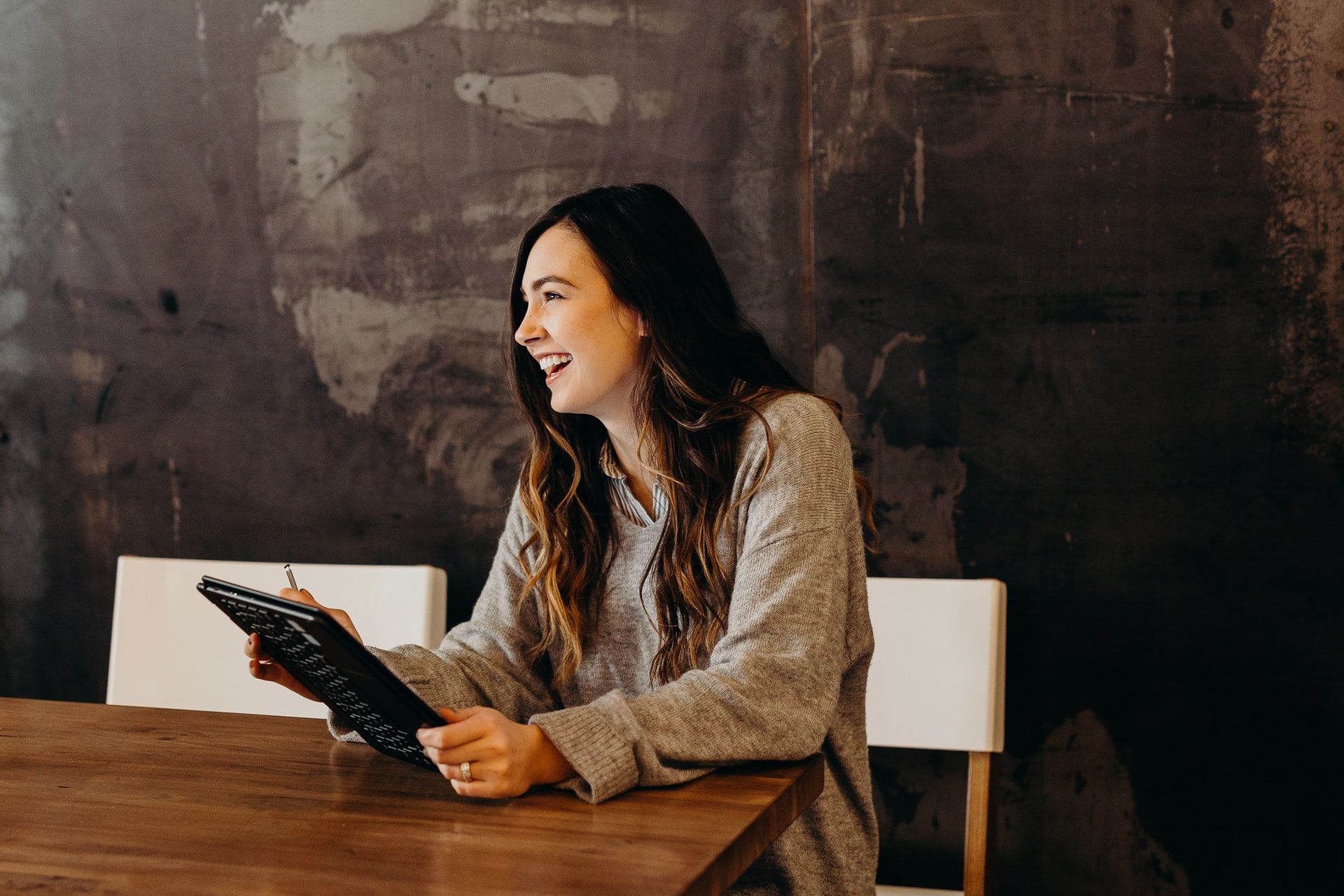 "According to Upwork, by 2028, 73 percent of all departments will have remote employees."
Think 4-5 years back, when remote working was not popular among companies or employees. But in the recent encounter with a prolonged pandemic, companies had no option but to switch to remote or hybrid work.
With remote working, companies also recruited talents from all across the globe to get more exposure. Though it started with a lot of chaos and uncertainty regarding productivity, employers eventually saw that remote working does not affect productivity or the quality of work.
However, there is still one challenge that every remote working company faces: "building a strong remote work culture" when the team is dispersed globally.
This blog focuses on the same problem and will help understand remote work culture, its importance, and effective ways to build and maintain a strong company culture.

What Is Remote Work Culture?
Work culture, in general, depicts a company's core values and ethics and represents how successful it is. Work culture is an essential aspect of a business that encompasses-
Values and expectations of your team.
Communication habits of the employees.
Habits and behavior of the employer and the employees.
The way a company is perceived by its employees and customers.
Attitude and beliefs of the company.
Stable work environment.
Despite sharing the same niche, industry, tools, and services, every company has its unique and individual work culture. It is often seen that companies who work on building a solid work culture have fewer team conflicts and high profits.
Whether remote, in-office, or hybrid, the concept of work and company culture remains the same throughout.
Here are ten tips that you can adopt when considering strengthening the foundation of your company's work culture.
Have A Clear Definition Of Your Remote Work Culture:
Before designing a company's work culture, it must be direct and uncomplicated. Think about what working style and practice you want in your remote culture that aligns perfectly with the company's core values.
Having it designed and documented in clear words will make it easier for others to understand what goals the company aspires to achieve. Don't just include the vision but also how the company expects and plans to implement them practically.
Create "work rules" that convey your remote culture and are understandable for both the old and new employees.
Here are some of the things to include while designing a robust remote culture-
Mode of communication with employees.
Preferred tools and channels to exchange information.
Commitment to treating everyone equally and eliminating any discrimination.
Conduct virtual activities to strengthen the bond among employees.
Initiate trust and psychological safety among employees.
2. Promote The Exchange Of Feedback:
An excellent remote culture presents a healthy work environment that fosters mutual respect, trust, and good habits.
It often starts from the top hierarchical positions because employees tend to look up to them and follow their practices. As leaders, you can set a few expectations for other employees like:
Having humility and curiosity
Having interest and fallibility
Normalizing things like making mistakes
Being proactive
Promoting participation
Make the rules concrete, so everyone knows what to do and how to act.
Use of appropriate content and language in communication.
Proper etiquettes during virtual interactions.
Welcome feedback from employees and encourage them to heed it.
Ensure that as a leader, you give and receive constructive feedback and teach your employees to pursue the same. For example, you can set up meetings, surveys, and sessions focusing on candid feedback.
Conducting such sessions via video conferencing where you can see other people; hence, there are minimum chances of miscommunication—practices like this help establish strong team engagement, relationships, and work culture.
3. Structure A Valuable Onboarding:
Onboarding is a session between a new employee and the hiring manager to give them a glimpse of the company and their role. It is a person's first interaction with the company as its employee; hence, the exchange must be informative.
It is the responsibility of the hiring manager to inform the new member about all the relevant resources available that would help them do their work in a better way.
An effective onboarding helps the newly hired understand the company's core values and what is expected from them as its employee. In addition, it helps them understand their responsibilities.
Here are some strategies that you can consider to support a valuable onboarding of your new member:
Break The Program Into Segments
Give the new member an idea of how their work would look after two weeks, a month, and three months. Start by assigning them simple tasks and then gradually move to the crucial and difficult ones. Mentor them and share feedback initially to help work out their starting days at your company.
A pre-planned and structured setting could help reduce the stress and anxiety of new hires. It helps them understand what tasks are in priority and about all the scheduled meetings in advance.
Conducting onboarding in a group is convenient for the hiring team. It inculcates the feeling of togetherness among the new hires. In addition, having a collective onboarding and introduction helps employees know about each other and connect.

4. Establish Effective Internal Communication:
Internal communication is one of the most crucial aspects in a remote work setting, so much so that you must consider appointing a person for this purpose. This person would act as a pivot to all the internal communication. There needs to be someone who can establish contact and understands the importance of remote workers.
Since much work must be conducted to ensure smooth communication of the team, the person appointed for communications can look after all those tasks. Here is an example of a few things that the communication representative or manager can carry:
Smooth dissemination of information throughout the company.
Launching channels for social conversations.
Handling virtual team bond sessions and many more.
Another thing that needs to be covered up has other asynchronous communication options. These methods are used to carry out conversations that do not require immediate actions and are not urgent.
Some examples of asynchronous communication are SMS, email, and chat apps like Slack or Teams. Using a virtual business headshots platform is a great way to maximize these platforms as well - giving each person on the team an up to date headshot adding personal connection to asynchronous communication.
5. Have A Practice Of Conducting Meetings With Purpose:
Remote meetings and interactions are standard actions in a company, but it is even common practice for remote workers. For them, constant meetings can be tedious and monotonous.
It is essential to acknowledge that employees participate in the meetings to be present. Therefore, develop a culture of conducting meetings with purpose and avoiding them for every minor issue or occasion.
Let the participants know the agenda behind the meeting, so they are prepared and interested in it.
You can also try taking a break from the meetings by having something like "no meeting Friday" or so on.
6. Define How To Work As A Team:
Every person has their unique and individual idea of how remote work is necessary and how it is accomplished. You can also discuss with the team their opportunities to access the beliefs, requirements, and understanding of what is reasonable.
Recognize and appreciate individual differences and distinct perspectives about how they learn and work. You can create personal publications and personality tests to make the members comfortable and familiar with each other.
Maintain your organizational culture and remote culture aligned to one another for better and undisturbed team functioning.
You can also conduct "out-of-the-work" interactive sessions to help team members understand each other's beliefs and points of view. It will also help create personal and emotional bonds within the team that will eventually help them work effectively.
7. Practice Sharing Knowledge Frequently And Openly:
Sharing knowledge is one of the methods to catalyze emotional relationships among team members. Therefore, leaders and managers must be transparent, opportunist, recognized, and empathetic to new learning.
It helps new hires get an insight into the company and the work of the senior and experienced colleagues. It also supports new joiners to deliver better and more practical results with the help of gained knowledge from the members.
You can practice the routine of sharing knowledge whenever you discover a new strategy, tool, or method. It can also involve sharing personal work experiences and approaches to help the members think from different perspectives.
It would be helpful to the members by enabling them to
Think of the bigger picture
Think about long-term goals
Think about short-term goals
8. Organize Virtual Events For Better Socializing:
Organizing a fun event is recreational, gives you a break from the hectic schedule, and helps establish social interactions.
But what if it is a remote work culture? How to make socializing feasible among remote workers, mainly when they are scattered across the globe? The best way to resolve this concern is to conduct virtual events for the employees.
Putting up a quick and fun jamming session or a stand-up comedy show are just a few ideas for a virtual event. In addition, you can ask the members to perform or hire another professional to conduct the event.
Plan activities that act as stress-busters and make the connection of the members strong with one another and the company.
Points to consider while planning an unforgettable get-together:
Registrations for the event
Creating hashtags for the event
Offers for early birds
Find good event sponsors
Prepare some giveaways for the participants
9. Build A Foundation Of Authenticity And Trust:
Transparency in business, work, and goals benefits a company's reputation and develops trustful relationships with its employees. Create a work environment where everyone feels heard and belongs and where mistakes are the learning mode.
Make and follow one genuine source of information as it would eliminate any confusion among the employees. Furthermore, such practice will make every information circulated in the company legitimate and eliminate any room for rumors.
The implementation would also be simple and effective when information is circulated correctly.


10. Surprise And Captivate Your Team Members:
Small and casual surprises and gifts are the best methods to show gratitude and give some reinforcement to your team on their fantastic work.
Don't hesitate to tell members how valuable they are to the team or how excellent their work is. Consider it positive and accurate feedback that keeps a person going and more dedicated to their responsibilities.
Though you might find it cliché, it is a powerful technique to connect with the members on a personal level. Most of the time, people overlook the concept of reinforcement and gratitude, which at some level diminishes the members' relationship and their quality of work.
Give them surprises by sending them small gifts, vouchers, hampers, or e-gift cards on their birthdays or special occasions, especially when they least expect it. You can also give your employees some remote growth and development plans.
Practicing such things helps build bonds that remain infirm because of remote settings where people have fewer chances to build relationships with the company and its members.
Reflect On Your Existing Remote Work Culture:
Think of whether your remote work culture is vital; if it's not, you need to fix it soon. Your efforts in founding an impactful remote work culture will develop a healthy work environment and benefit the ongoing work.
Avoid sticking to old and traditional work culture norms and revise them periodically to match the current requirement and team.
Even if you plan to continue having remote work for a long duration with a strong strategy and ethics, you don't have to worry about keeping the team together and productive. To build your remote team with our talented team of virtual assistants, click here to schedule a free consultation with Wishup today.