How to Start Affiliate Marketing in Four Easy Steps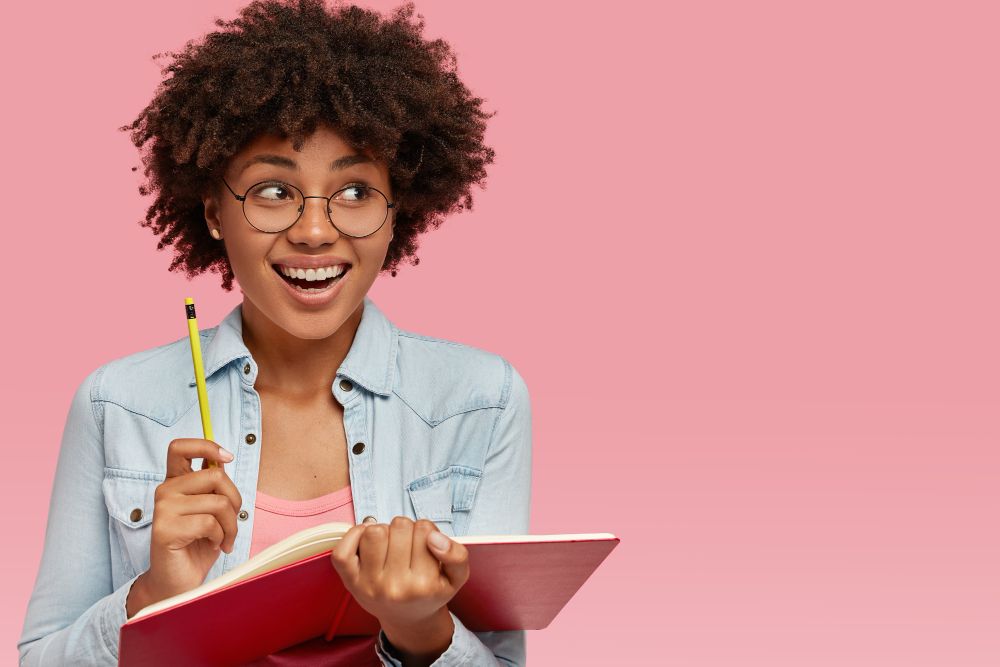 You must have heard about bloggers, social media influencers, and other business owners who have developed juicy revenue streams with their content and might have daydreamed about having your own lucrative stream of revenue.

So how much do you have to wait to begin making money with your content?

The answer?

Not very long.

Affiliate marketing is the way to go if you have a flair for writing excellent content and want to use that skill to earn money. It is among the most effective ways for micro-influencers and bloggers to profit from their digital assets.  

The industry, estimated to be worth $12 billion, is anticipated to grow by at least 10% in the coming years. It's an excellent way to make money online without creating your services or products. Therefore, it is not surprising that many SEO professionals are known to run affiliate websites as a side gig, using their expertise to drive traffic to receive a commission.

However, to be successful in affiliate marketing, you must first learn what it entails, how to get started, and how to profit from the channel. The good news is that affiliate marketing allows anyone with an online presence and the ability to generate traffic to make money by promoting other people's services and products.

This blog will guide you on how to start affiliate marketing in just four easy steps. But first and foremost, let us define Affiliate Marketing.

What is Affiliate Marketing?

In Affiliate Marketing, publishers, influencers, bloggers, and content creators use their content to promote a merchant's goods or services. These content creators usually have a website or social media channels to distribute their content. Their content links the merchant's products or services with a unique link, which their audiences can purchase directly from the brand.

Affiliates receive a commission based on a fraction of the sale or a fixed fee for each sale generated through that link. Simply put, it recommends the products of others in return for a commission on each sale.

How Does Affiliate Marketing Work?

Image Source: Shopify

First, you choose an affiliate program or network that appeals to you. Then, you examine the program overview, which includes the categories of goods and services, the methods of payment, and the commissions offered.

If you're interested, you sign up and wait for approval. Then, using the program's special links, you must produce and distribute content promoting the product or service.

You can work directly with a company or through affiliate networks, where you can register and choose the programs that interest you. The programs are usually divided into categories to make it easier for you to choose. Once you've received approval, you can begin promoting the affiliate links in newsletters, on social media, and your website.

Then, on closing a deal, the program/network sends you a payment based on their payment criteria.

The two major players in the process are:

Merchant: The brand that sells the product or service.

Affiliate: An affiliate promotes a brand's services to their followers to drive leads and is compensated with a commission on a successful sale (or, in some cases, a lead).

How Do Affiliates Get Paid?

As previously stated, affiliates get compensated in various ways. However, it is frequently determined by the product or service and its monetary value.

Affiliates' common payment structures include:

Pay Per Sale (Fixed Fee): A fixed fee is paid to the affiliate for every sale made, regardless of order value.

Pay Per Sale (Percentage): The commission value is a percentage of the sale or order value.

Pay Per Lead or Enquiry: A set fee is charged each time a qualified lead or inquiry is generated.

Pay Per Click: A fixed fee is paid each time an affiliate sends a click to the merchant's site.

Which payment structure will be used is primarily determined by individual merchants and the niche in which they operate. Affiliates may receive a fixed payment in some circumstances or be given a choice of various payment structures and rewarded accordingly.

How companies utilize Affiliate Marketing

Affiliate marketing is one of the marketing tactics businesses use the most. It enables them to gain from someone else's marketing approach and target their market for sales and leads.

Businesses that use this channel include online eCommerce stores, financial services (such as insurance and credit cards), SaaS software tools, and virtual products (such as eBooks and online training courses). Any business worldwide can use affiliate marketing to increase sales as long as the right affiliates are in place to promote the products and services.

Why should content creators be interested in Affiliate Marketing?

Consider the most recent blog post or video you published. You may have mentioned a tool or product you like. Affiliate marketing enables you to earn money by promoting such products that you already use and enjoy.

You can do affiliate marketing when and wherever you want and profit from it. With the proper focus and intention, you can create highly actionable and valuable content that accelerates your growth as a content creator.

Once you've invested in creating evergreen content, you can monetize it with affiliate marketing for years. Not only that, but you can incorporate affiliate marketing into your current business model and benefit from that.

Four easy steps to start with Affiliate Marketing

Image Source: Freepik

Learning to start with affiliate marketing is simple and can be broken down into four steps:

Choosing a niche
Searching for an Affiliate Program
Choosing the service to promote
Content promotion

Step 1 – Choosing a niche

Your decision here is arguably the most significant one you'll make. While some niches are very competitive, others are significantly more profitable.

In this case, your options are limited:

1. Picking an emerging sector of the economy
2. Selecting a seasoned (evergreen) niche

Before deciding on a niche, consider the following:

Would I enjoy working in this field?
How fiercely competitive is the market?
Can I differentiate myself from my rivals and provide something unique?
What are the payouts? Are they high or low commissions, recurring commissions, or something else?

Make sure to do your homework here. Nobody likes spending time and money building a site for a niche that doesn't pay or convert well.

Step 2: Select an affiliate program or network

After selecting a niche, the next step is locating an affiliate program or network. There is little distinction between the two. Let's find out:

An affiliate network acts as a point of contact between sellers and affiliates, allowing businesses to submit links and affiliates to choose from various offers to market. The best affiliate networks create a neutral environment where affiliates and businesses can interact and find what they need.

On the other hand, affiliate programs are created solely by companies.

After joining the best affiliate program, you'll receive an affiliate link with a unique ID. This link can then be incorporated into your content to promote the brand. There are typically no upfront costs, but your variable ongoing costs will be based on how you want to promote the products. For example, you will inevitably have to spend your money if you outsource content or run advertisements.

Step 3: Selecting Products to Promote

Once you've joined one or more affiliate programs, you'll need to select products/services to promote. The service you promote should be aligned with your content strategy.

Choosing the perfect product/service to promote, partnering with the right company, cultivating relationships, and updating content are all critical components of success in affiliate marketing.

Step 4 – Promotion

To achieve tremendous success with affiliate marketing, you must create genuine and noteworthy content that promotes your chosen services/products and can also be used to promote your affiliate links.

Your affiliate program links must flow naturally with the content you produce and should not appear forced. Nothing turns off a crowd more than a bunch of links that have no connection to the content they are reading or watching.

You can promote your affiliate links through various types of content.

Some examples include:

Reviews

Product reviews are unquestionably the most popular form of content marketing. As a product or service user, reviews are usually an excellent way to earn your readers' trust. However, it is crucial to be truthful in product reviews.

You must be critical and emphasize a product's positive and negative aspects. Only then can you maintain the trust you've built. You must also select quality services/products to review from reputable brands.

Comparisons of Products/Services

Product comparisons are yet another excellent way to explain to audiences why one product is superior to others on the market.

A buyer is often confused when choosing between two nearly identical products with nearly identical features; this is where your opportunity lies. Giving them a comparison of similar products before gently nudging them in one direction can work wonders.

Additionally, it facilitates decision-making for buyers and offers them the best option.

How-to guides for products/services

People frequently look for "How-to" content online.

Affiliate marketing isn't always about giving a product a favorable review and urging your audience to buy it. Additionally, you can spark interest in a product by teaching people how to use it or get the most out of it. You can select a specific niche for your affiliate marketing blog and publish these articles there.

Become an Affiliate Marketer with Wishup!

Wishup is a platform dedicated to the growth of small businesses and entrepreneurs. It connects business owners with state-of-the-art virtual assistants to help them grow and achieve their goals.

By becoming a part of our expanding network of affiliates, you'll benefit from this wonderful chance to introduce Virtual Assistants, Software Developers, Bookkeepers, and Software Testers to your target audiences.

Join now to start earning hundreds of dollars!

It costs nothing to enroll in the program.

An overview of the program

Great payouts: You will be paid $500 for each virtual assistant hired through you. It is one of the highest-paying affiliate programs in the B2B space.

Full support from the company: Wishup offers a market-first, no-questions-asked refund/replacement policy for your sign-ups.

90-day cookie duration: Since we are aware that registrations can take some time, we give your referrals a 90-day window of time during which they can sign up.

Exceptional bonuses & benefits: Wishup offers bonuses and prizes to its top affiliate marketers monthly and quarterly to reward them. When you sign up as an affiliate marketer with us, you can win prizes like paid vacations and iPhones.

Multiple resources to grow your income: Our eBooks cover a wide range of subjects, from how to organically raise your content's SEO ranking to the benefits of working with virtual assistants.

Dedicated success team for affiliates: We have a dedicated affiliate success team as well as an online sign-up platform that works to convert your prospects into paying customers. If you have any questions, please email us, and the Wishup team will respond as soon as possible.

Unique and customized links: We offer a link specific to you that you can use to send your audience to our website. Share this link in your blogs, emails, and social media accounts to promote the services.

Join the Wishup Affiliate Program today to begin a successful journey as an affiliate marketer!

Over the years, affiliate marketing has transitioned from a get-rich-quick scheme to something about building genuine trust with your audience to reap the benefits of your efforts. Consequently, it is one of the most powerful methods for monetizing your content and generating passive income while growing engagement with your followers.

You can benefit significantly if you join the best affiliate marketing program that complements the content you produce.


We are endorsing Wishup's affiliate marketing program due to the tremendous growth potential and benefits it provides. Visit the Wishup Affiliate Program page or email us at [email protected] for more information.