Ways in which a Virtual Assistant can Streamline your Meeting and Conference Planning
Efficiency and customer satisfaction are at the core of everything we do. A virtual assistant can streamline meeting and conference planning, leaving you with more time to innovate and meet the needs of your customers. Read to learn more.
In today's incredibly competitive business environment, managing meetings and conferences is essential for the successful running of any business, large or small. However, organizing and overseeing these events can be a difficult undertaking, particularly for small businesses and startups. From selecting the venue to coordinating with all the key attendees, every step requires a considerable amount of effort and attention to detail.
Many companies are outsourcing parts of their business, especially when it comes to administrative tasks. However, did you know you can also outsource conference planning and online HR services? Yes, you read it right!
Whether you need basic or full-service support, a virtual assistant can help. In this blog post, we'll explore some of the ways in which a virtual assistant can streamline your meeting and conference planning.
So, let's get started!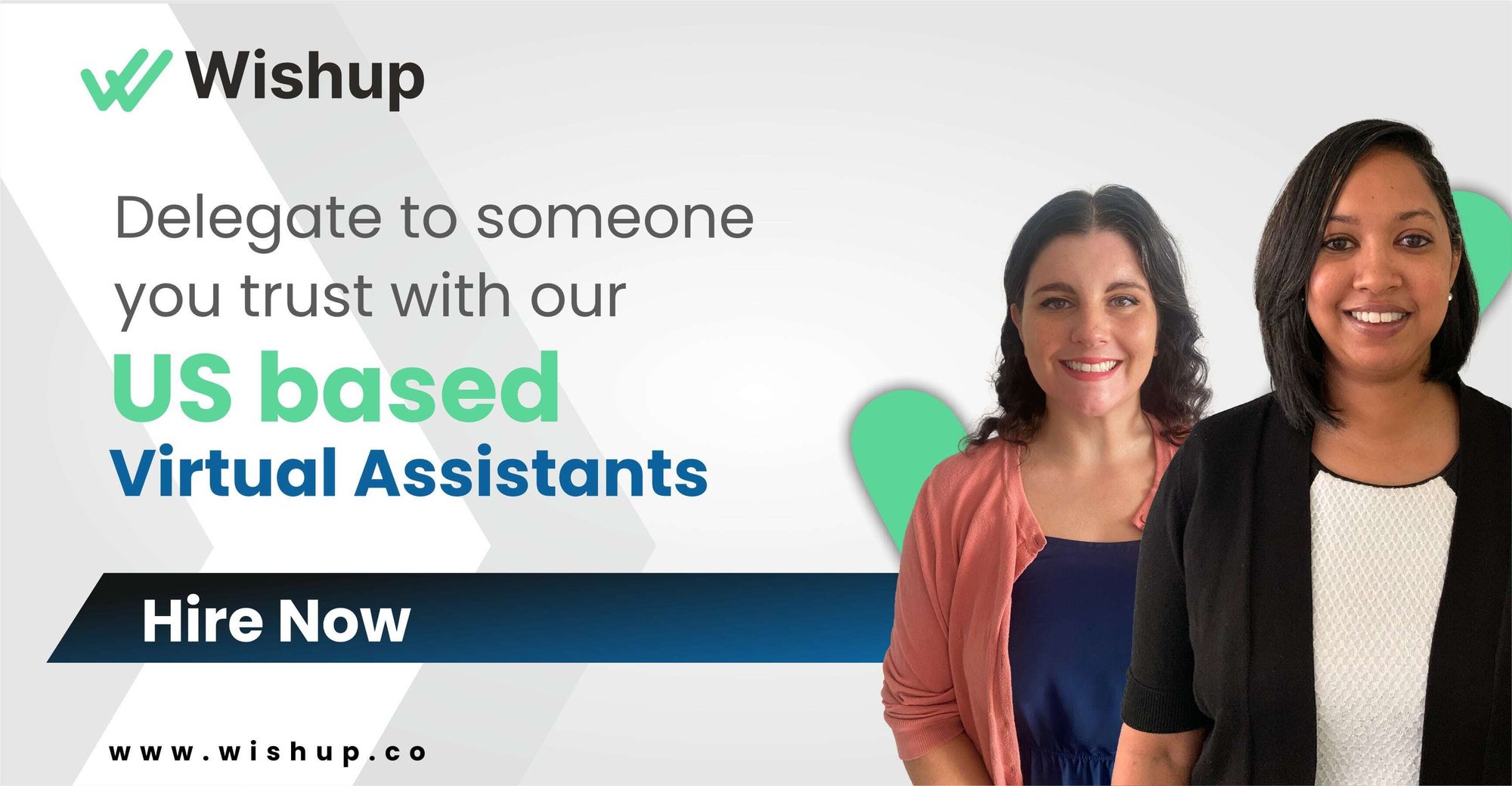 What does meeting and conference planning include?
Before we talk about how virtual assistant services can help you with meeting and conference planning, let's talk about some basics first.
Simply put, meeting and conference planning involves organizing, coordinating, and executing events like business meetings, conferences, workshops, and other gatherings. It requires selecting the venue, setting the agenda, organizing participants, reserving travel and accommodations, managing registrations, catering, and ensuring the event runs smoothly.
With so much to take care of, meeting and conference planning can be taxing, particularly when handling multiple events at once. To make the process simpler and guarantee a successful event, consider hiring a virtual assistant.
How can a virtual assistant help you with meeting and conference planning?
Businesses can take advantage of virtual assistants to simplify the organization of their meetings and conferences, freeing up time and resources to focus on other essential aspects of their operations.
Let's have a look at some of the major ways in which a remote personal assistant can help you with meeting and conference planning.
1. A VA can help you manage scheduling and invitation-related tasks
Scheduling and booking are essential elements of meeting and conference planning, and a virtual assistant can help facilitate this process. In a Twitter poll, 50% of participants agreed the best time to send an invitation for a conference or any other event is 6 - 4 weeks before the date of the event. However, with so many things to take care of, many people actually forget to send invitations that early.
Fortunately, a virtual assistant can help with that. They can coordinate schedules, send out invitations, and confirm attendance. A virtual assistant can also follow up with attendees to ensure they have all the necessary details and have confirmed their attendance.
2. They can plan all your logistics
Event logistics are an essential part of the meeting and conference planning. Virtual assistants from virtual HR services can also help in planning can help with this. They can make sure the venue is set up properly, organize the necessary equipment, and guarantee that the event runs without a hitch. Additionally, they can coordinate with vendors and service providers, like catering and audio-visual businesses, to make ensure everything is delivered in a timely manner and meets your expectations.
3. A virtual assistant can manage travel and accommodation for the attendees
A virtual assistant can be of great help in making travel and accommodation arrangements for those attending your meeting or conference. From researching and booking flights, hotels, and transportation, to providing all the necessary details, they can save you time. This ensures all attendees have a pleasant and stress-free travel experience.
4. A VA can take care of the follow-up and feedback collection from the attendees
Following a meeting or conference, a virtual assistant can assist with post-event activities such as sending thank-you emails, collecting attendee feedback, and providing a report on the event's success. This valuable information will assist in organizing more successful events in the future, ensuring all attendees are content with the services provided.
5. A virtual assistant can work according to your schedule to ensure the meeting or conference planning goes according to your expectations
An excellent thing about working with a VA or a virtual consultant is that they can work according to your schedule and requirements. They bring a lot of flexibility to the table and will adjust their working hours to make sure all the meeting and conference planning is being done according to your expectations.

Expert tips and tricks for working with a virtual assistant for streamlining your meeting and conference planning
Make sure to clearly define your expectations and goals from the beginning. This will help in avoiding confusion and ensure that you and your VA are on the same page.
Ensure to maintain regular communication with your virtual assistant. This will guarantee that your tasks are being handled properly. Further, ensure to address any problems or worries as soon as that may arise.
When you outsource a virtual expert from online HR services, it is important to provide them with all the pertinent information and documents ahead of time. This can include attendee lists, timetables, and any other event-specific document.
After the event, it is important to give feedback to your virtual assistant to ensure their services are improved for future events.
Are you looking for the best virtual assistant or human resources outsourcing services? Checkout Wishup!
If you are Googling - the best VA outsourcing companies near me - look no further than Wishup!
We are a prominent virtual assistant outsourcing agency that can help you find highly trained VAs for your business. Whether you want to hire a data entry assistant or an expert virtual HR, you will find the most reliable and cost-effective professional at Wishup.
We strive to offer the best virtual assistant services available. Our team of highly-skilled professionals is chosen from the top 1% of our applicants and is given in-house training to ensure they are fully capable of delivering excellent services.
Our 7-day free trial and instant replacement policies make it possible for you to explore our services with no risk. In addition, our dedicated account managers are here to provide personalized support and answer any questions or concerns you may have. Take advantage of our free consultation and learn how we can help streamline your meeting and conference planning process.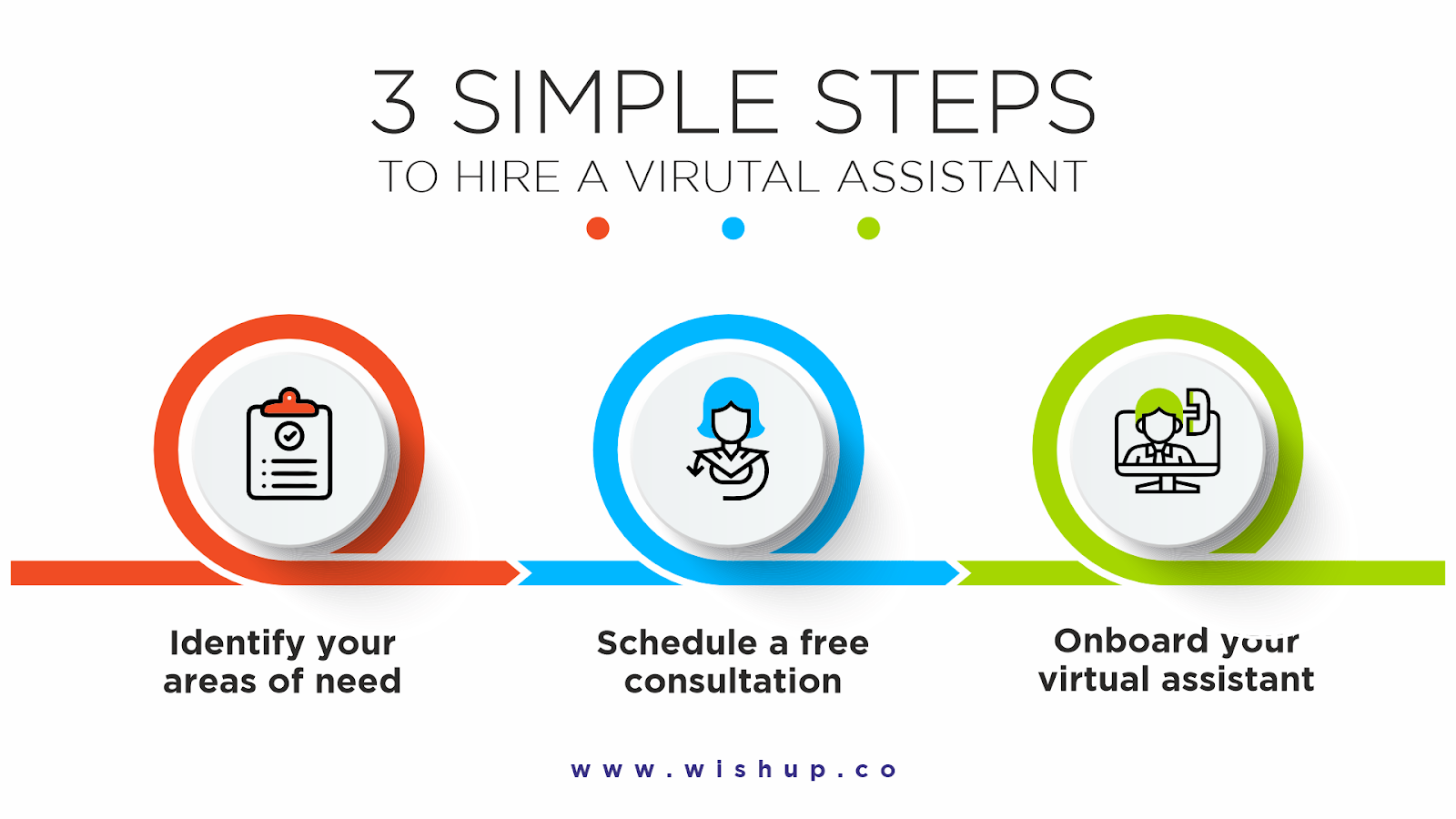 Frequently Asked Questions
1. What does an event management assistant do?
An event management assistant has the important role of overseeing and executing all aspects of an event, from start to completion.
They collaborate with event planners, vendors, and other relevant parties to make sure the event meets the client's objectives and is carried out without any issues. Some of the duties an event management assistant may be responsible for include selecting the venue, catering, entertainment, logistics, and marketing.
2. How do virtual assistants stay organized?
Virtual assistants employ a range of methods to stay organized and productive. This often includes creating to-do lists, utilizing calendars to organize tasks and appointments, setting reminders, and prioritizing tasks based on their immediacy and significance.
Moreover, they may use project management tools, such as Trello or Asana, to monitor their progress and work with clients. Finally, virtual assistants allocate certain times of the day or week to take care of administrative tasks and communicate with clients, which allows them to manage their workload efficiently.
3. Who is a virtual event planner?
Virtual event planners offer a convenient and cost-effective solution for clients who prefer to plan their events remotely. They are remote professionals who leverage online tools and communication platforms, these professionals are able to collaborate with clients and vendors without the need for in-person meetings.
Virtual event planners often work from home or a remote office, handling a diverse range of events, including meetings, corporate events, and trade shows. To successfully manage tasks, track progress, and communicate with clients and vendors, these professionals utilize specialized software and tools. Ultimately, virtual event planners provide a convenient and flexible option for clients who want to plan an event without the hassle and expense of meeting with planners in person.
Wrapping up
To sum up, virtual assistants offer several advantages for meeting and conference planning, such as saving time, reducing stress, and increasing productivity. They can take on tasks like scheduling, coordinating with participants, and managing logistics, freeing up professionals to focus on their business. With the right strategies and tools, virtual assistants can help streamline the entire planning process, from organizing the initial meeting to handling follow-up tasks post-event.
So, if you're feeling overwhelmed by your meeting and conference planning duties, consider bringing on a virtual assistant to assist in the process.
Get in touch with Wishup now to book your free consultation and find out how our virtual assistants can assist you in streamlining your meeting and conference planning process. Email us at [email protected] to learn more or schedule a free consultation today!