Virtual Assistant Data Entry: A Detailed Guide For 2023
In a world driven by data, discover why hiring a virtual assistant for data entry is your business's secret weapon. Uncover the key strategies, benefits, and expert tips to optimize efficiency, reduce costs, and take your business to new heights.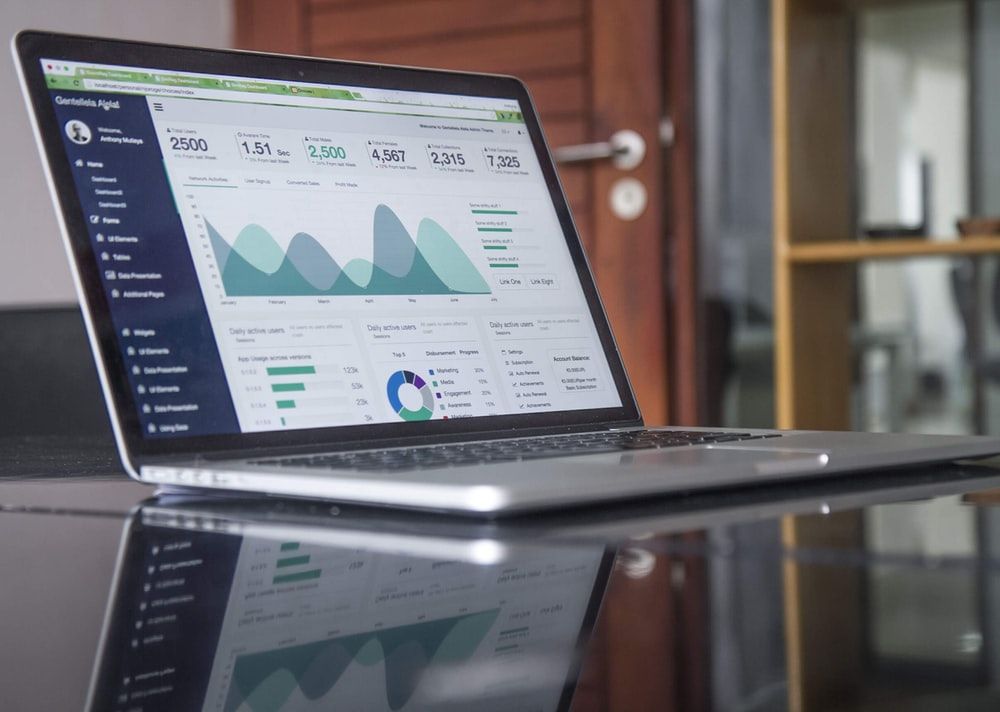 There are multiple operations taking place in a company. This means valuable data are created daily, from invoices and client receipts to e-commerce paperwork.
It is not possible for you as a business leader to record and organize this data by yourself. There are many other essential responsibilities you need to take care of. Even if you find the time, you may not have the necessary skills to do the job correctly.
So what will happen to all the data?

A virtual assistant data entry will handle it. These professionals accurately fill your databases with the correct information. Then, you can analyze the data to make better strategies when it is correct. According to a survey, 49% of companies believe analytics help them make better decisions.
As an entrepreneur, it is your job to evolve with the changing trends. Analyzing data allows you to evolve, and virtual data entry assistants help you record that data accurately.
This blog will explain the importance of a virtual assistant for data entry and why Wishup provides some of the best candidates for the job.
Who is a Virtual Assistant for Data Entry?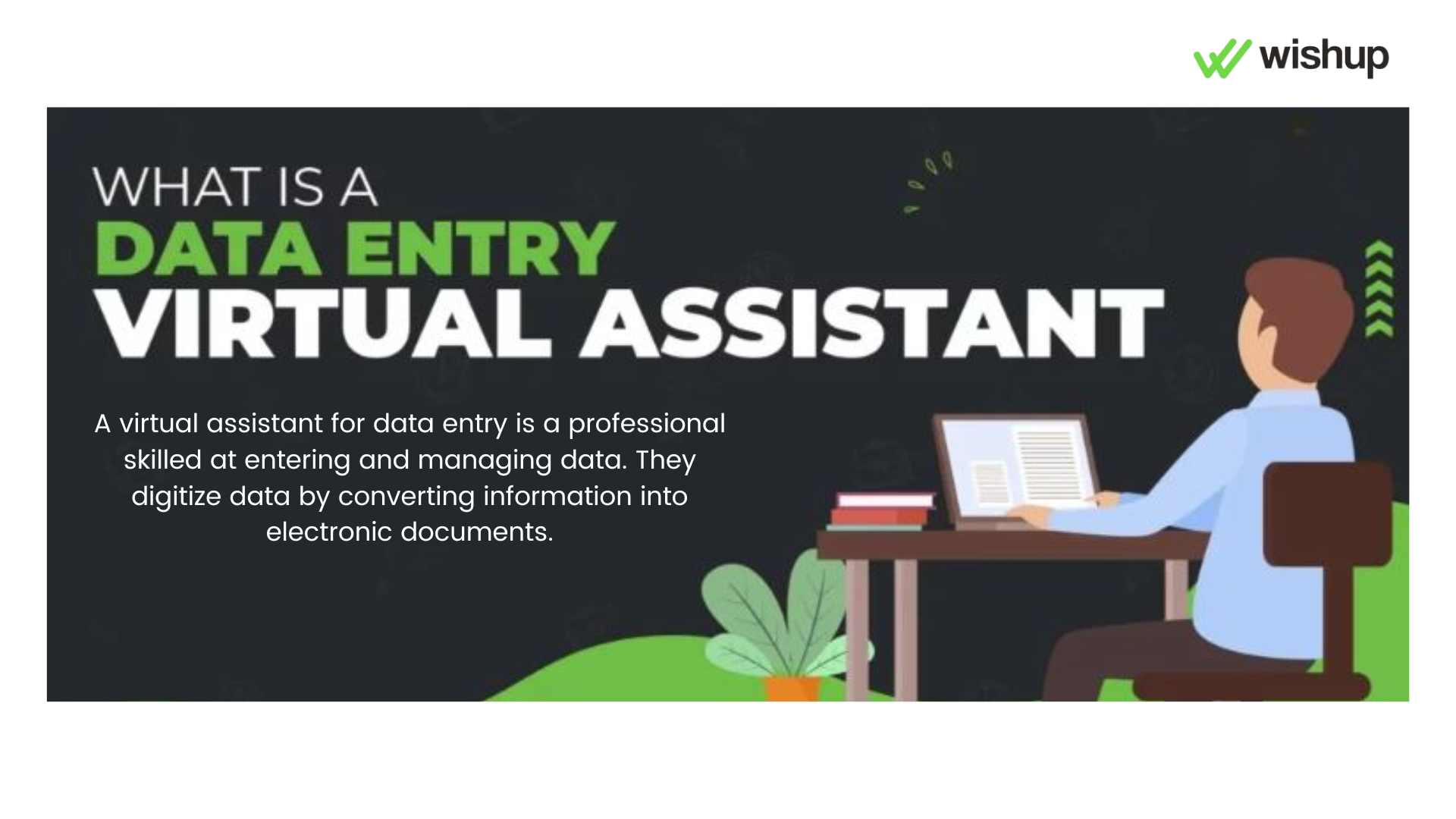 A virtual assistant for data entry is a professional skilled at entering and managing data. They digitize data by converting information into electronic documents.
This is not a simple matter of copying and pasting. A data entry assistant processes data accurately. They use data entry software to store only the correct information. This makes data readily available to you.
Papers and files can get lost over time. So, the data entry assistant stores it safely online.
Virtual Assistant Data Entry: Top Skills
Before hiring a virtual assistant, make sure they have the following skills:
Excellent Communication Skills
A virtual assistant contacts different teams within your company to collect information. They also communicate with your clients through email and phone calls on your behalf. Therefore, your assistants must have good verbal and written communication skills.
Attention to Detail and Detail Oriented
Data includes a lot of names and numbers. Your assistant should pay attention to detail to avoid mistakes. Incorrect information can lead to making the wrong business decisions. The virtual assistant must also organize the information properly to avoid confusion.
Proficient in Computer and Internet Applications
A virtual assistant should know how to work on Word and Excel. But they should also be able to use the software for entering and managing data. The type of software will depend on what your company uses. The assistant should be a quick learner and pick up new apps on the go. As they are already proficient with the software you will not need to look for training courses to develop their Excel skills.
Strong organizational skills
A virtual assistant has to get a lot done in less time. This can only happen if they are organized and can manage their time well. They must know how and where to store important files. A good typing speed is necessary. Otherwise, they may lag.
Multitasking and prioritization skills
There are many data to record and manage. Your assistant must deal with the most critical data first. They also have other responsibilities, like replying to emails and scheduling important meetings. Multitasking is a necessary skill to have for this role.
Exemplary planning and time management skills
Data management is much work. Your assistant must plan their day and complete their tasks on time. This requires time management skills. But they should not rush. It is important to pay proper attention to detail to prevent errors.
Knowledge of data security and confidentiality best practices
Company data has essential information. If leaked, it can damage your progress. A competitor can use that information for their benefit. Your assistant must keep the data safe. They should not share the information with anyone.
Familiarity with database management and analysis tools
Data collection and the formation of a database schema is the first part. The second part involves analysis. First, your assistant should know how to use management tools like CRM. Then, they must help you analyze the data so that you can come up with new business ideas and strategies.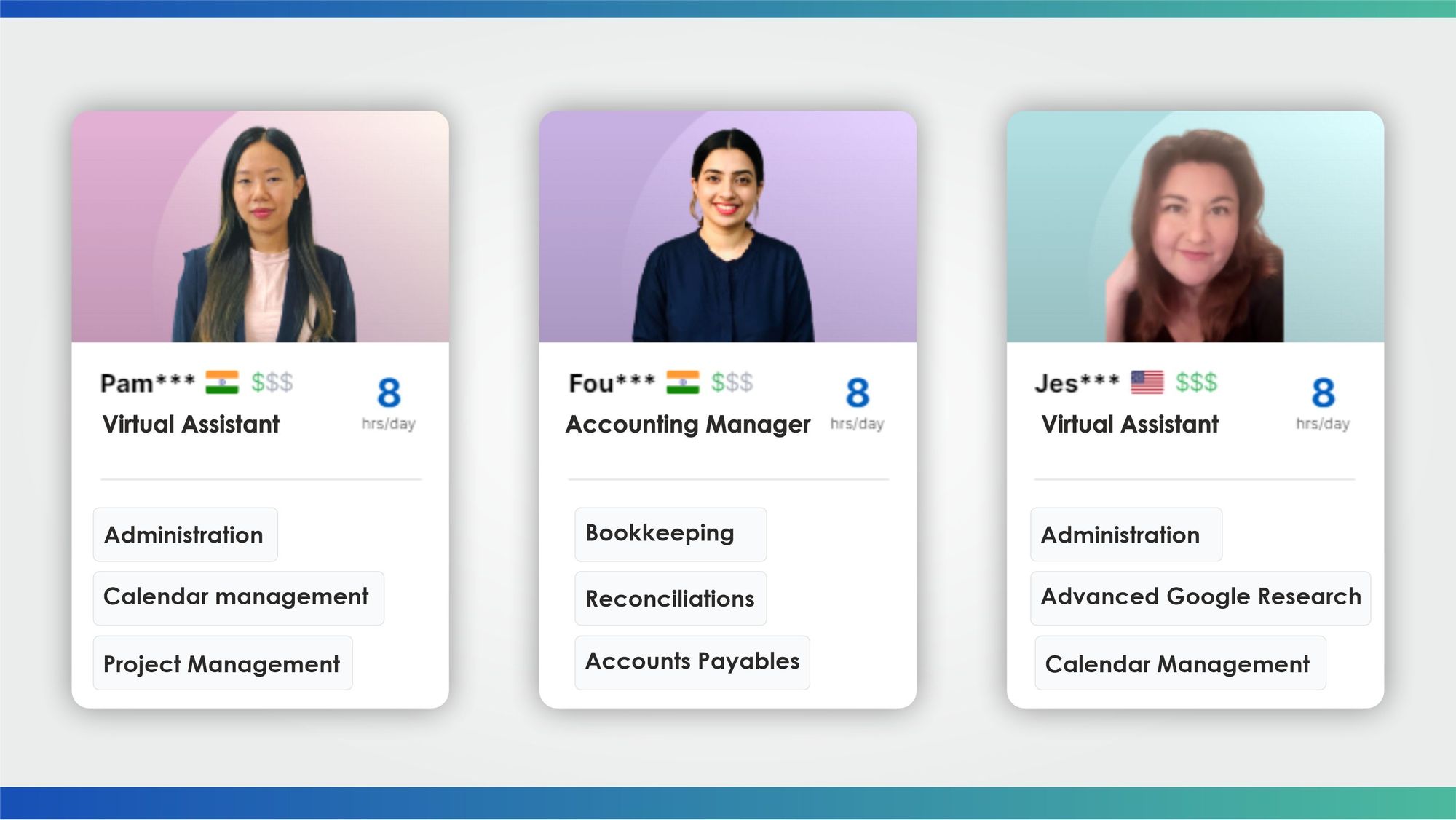 Top Tasks of Virtual Assistant for Data Entry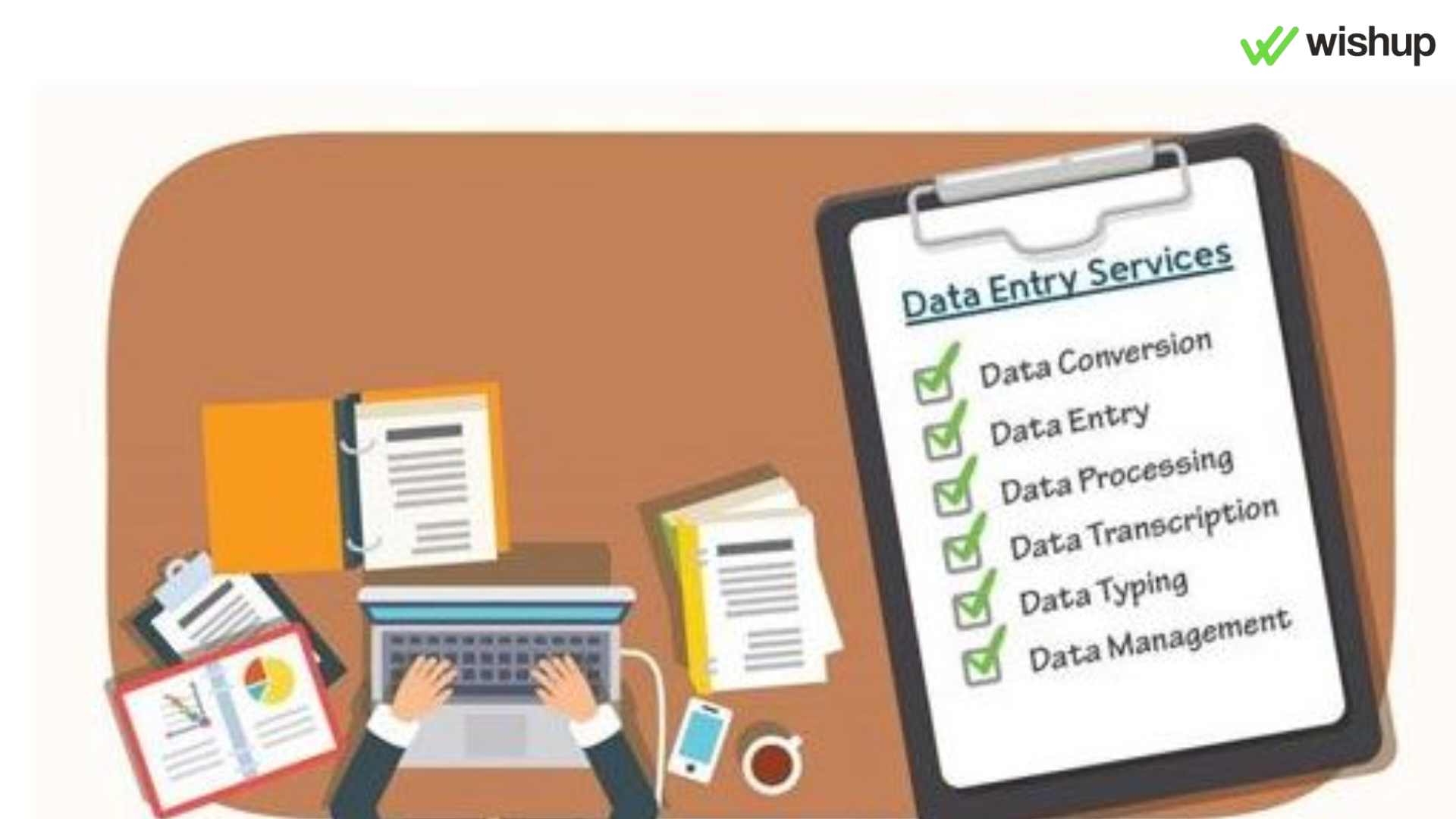 A data entry assistant performs the following tasks for you:
Inputting and processing data accurately and efficiently
Collecting data from different sources like journals and books.
Collecting data from surveys and emails
Format images (usually happens in the medical field)
Typing the data into a Word or Excel file
Formatting and cleaning data to ensure consistency and clarity
Going through the data and deleting the useless information
Editing and formatting Word documents as per company standards
Proofreading documents to correct spelling and grammatical errors
Double-checking facts and numbers to prevent errors
Managing and organizing large datasets
Storing the data correctly on a management software or app
Updating the client and customer records with phone number, name, and address.
Organizing data according to type and importance
Keeping track of new data coming in
Performing data analysis and generating reports and visualizations
To perform this role, assistants need to take special training. Once they are trained, they can:
Analyze data
Create tables and charts to present the data
Work together with teams to interpret the data
Ensuring data security and confidentiality
Storing the data correctly on the management software
Following best practices like creating data backups and password protection
Sharing data only with the authorized people and teams
Not revealing critical information to outsiders
Apart from handling your data, virtual assistants also help you with other tasks, such as:
Get Administrative Support
Scheduling and booking meetings with clients
Replying to emails, messages, and phone calls on your behalf
Managing your calendar with important tasks and events
Sending reminders of upcoming tasks, meetings, and events
Social Media
Creating and sharing posts on your social media page
Making social media strategies to promote your brand.
Replying to customer comments and messages
Keeping the content calendar up to date
Marketing
Sharing data on consumer behavior with the marketing team
Identifying social media trends and sharing them with others
Keeping in touch with customers and clients
Working with the sales team to generate more leads
Tools Required for Virtual Assistant Data Entry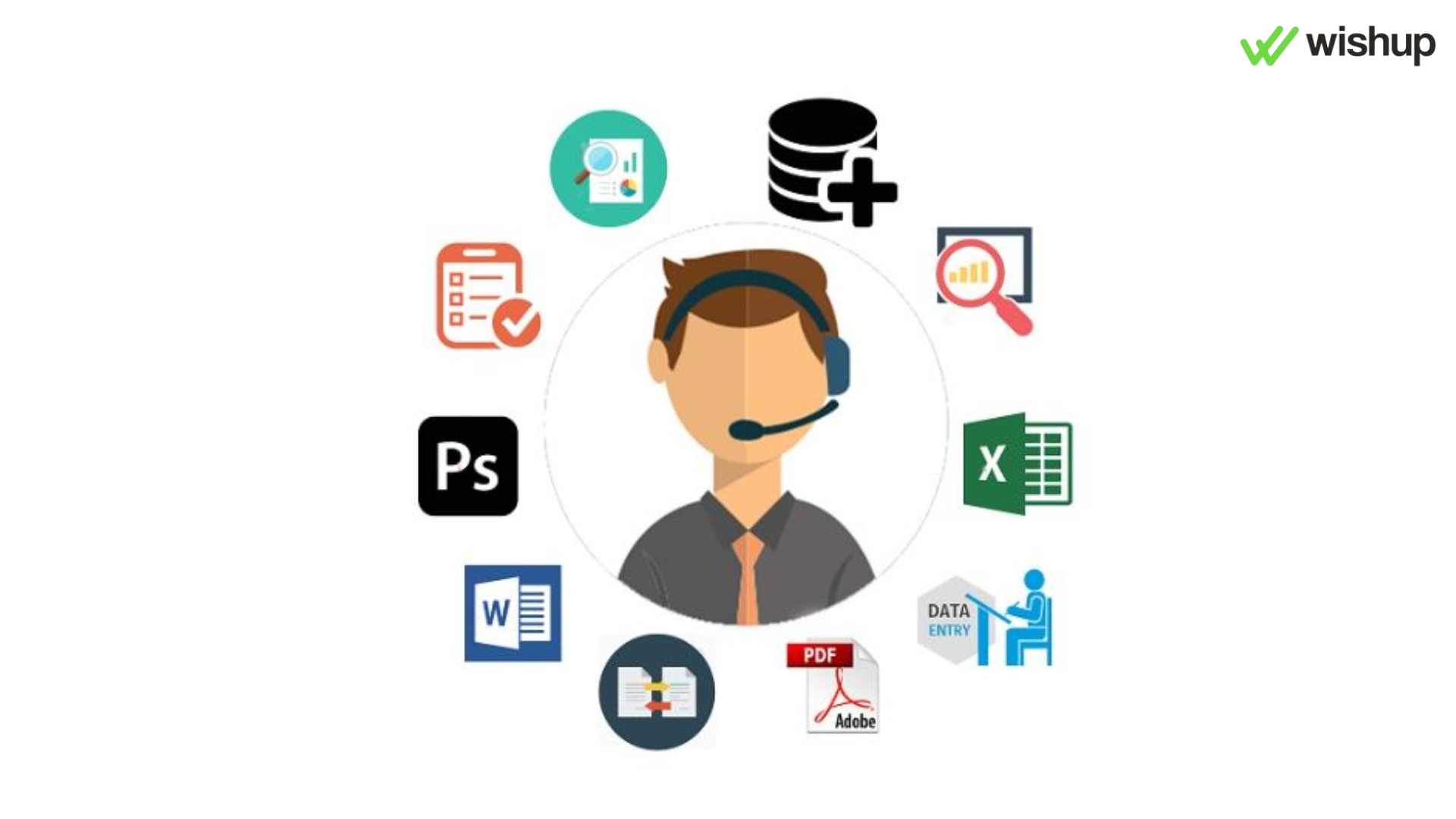 A virtual data entry assistant needs important tools to perform their job correctly. These tools are:
Reliable computer and internet access
Your assistant needs a good computer and internet connection to do their job. The computer should have much space to handle all the data. Make sure they don't keep losing their internet connection. This can disturb the workflow and may lead to data loss.
Data entry software and tools
Your assistant requires the right software and tools to handle data. Unique software use automation to collect and classify information. They store and organize data properly. In addition, such software performs many other tasks that save much time.
Cloud-based storage and sharing platforms
It is possible to save all the data on a computer. But then it becomes difficult to share it with others. Luckily, Cloud-based storage saves data online. From there, you can share the data with others. Therefore, a virtual assistant should know how to use Cloud technology.
Communication and collaboration tools
Your assistant needs to work with other team members on different projects. Therefore, they must know how to use collaborative tools to communicate with them quickly and clearly. Collaborative tools include chat apps, video conferencing apps, and more.
Benefits of Hiring a Virtual Assistant for Data Entry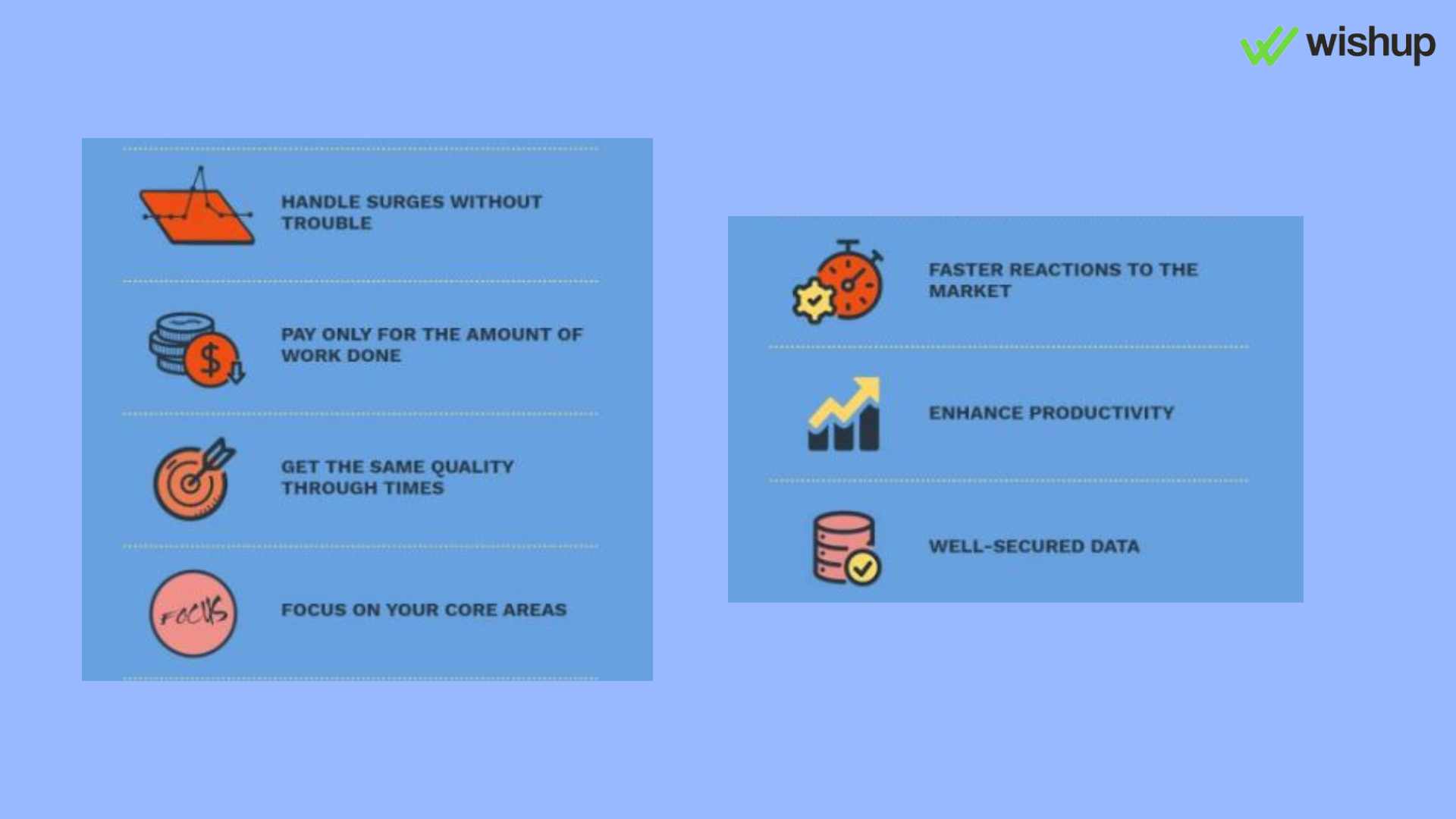 It is possible to hire an assistant in your office for data entry. But getting a virtual assistant for the job is much better; here's why:
Cost savings
Virtual assistant outsourcing costs a lot less than hiring an office employee. This is because they work from home, which helps you save on office resources and payroll expenses. Even though they charge less, virtual assistants are very reliable and skilled. You can use the saved money for other important things.
Increased efficiency
When you hire a VA for data entry, your productivity increases. The assistant takes care of managing and organizing data. This gives you more free time to spend on important tasks which help your business grow.
Skilled expertise
Virtual assistants are highly trained professionals. They take their work seriously. When you give them the responsibility of data entry, you can focus on your job without any stress. In addition, these assistants know how to use the necessary software and tools to manage data.
Scalability and flexibility
Virtual assistants have a flexible schedule. Many of them are located in other countries. That means when you sleep, they are awake and can finish their work. Then, when you need them more, they can increase their working hours.
Reduced errors
Virtual assistants have many skills. Being observant is one of them. They pay special attention to detail while recording and organizing data. Unfortunately, incorrect data can give wrong results, affecting your company's progress.
Enhanced security
Virtual assistants use password protection and create data backups. If you lose your data, there is always a saved file to return to. These assistants also value confidentiality. They will never leak vital information to an outsider.
Improved insights
Virtual assistants know how to properly collect, store and organize data. They make sure that all the information is correct and accurate. With the right data, you can get valuable insights from analysis. This will help you come up with better business plans and ideas.
How to Hire a Virtual Assistant for Data Entry from Wishup?

Wishup is a great virtual assistant company to hire data entry virtual assistants, simply follow these steps:
Identify your problem area.
You should know why you need a virtual assistant.
Do you want them for administrative tasks?
Do you want them to take care of your travel arrangements?
Or do you need someone to manage your data?
Think about the virtual assistant duties that will play an important role in your company. Our virtual assistants have many skills making them perfect for handling different responsibilities.
Schedule a free consultation.
Once you decide, visit the Wishup website and sign up. Now you can take our free consultation with a dedicated client manager. They will note your requirements and needs and use this information to find your perfect assistant. The client manager is quick to find the right candidate.
Onboard your virtual assistant.
When you get your virtual assistant, you can contact them via email, phone, or text. If the arrangement works for both of you, the assistant will join you in 24 hours. That is superfast, considering it can take weeks to fill a position at work. If you can work with a better assistant, we will replace your current one.
Why Hire Virtual Assistants for Data Entry from Wishup?
Data entry support is important for any business. At Wishup, we only provide the best for your data entry needs. Here are the benefits of choosing Wishup:
Top 1% of applicants
Our candidates are at the top of their game. We have a strict selection process which accepts only the best.
24-hour onboarding
Once you pick the virtual assistant of your liking, they can start working for you in a day. You don't have to spend weeks trying to hire an assistant anymore.
Instant replacement
Are you not happy with your assistant? No problem. We will get you a replacement instantly.
Dedicated account manager
Our account managers are always there to address your questions and queries.
7-day risk-free trial
You can try our assistant for seven days. If you're dissatisfied, we'll return your money.
In-house training in 70+ no-code tools and 200+ skillsets
Our virtual assistants receive extensive training in over 200 skills. In addition, they can use more than 70 no-code tools.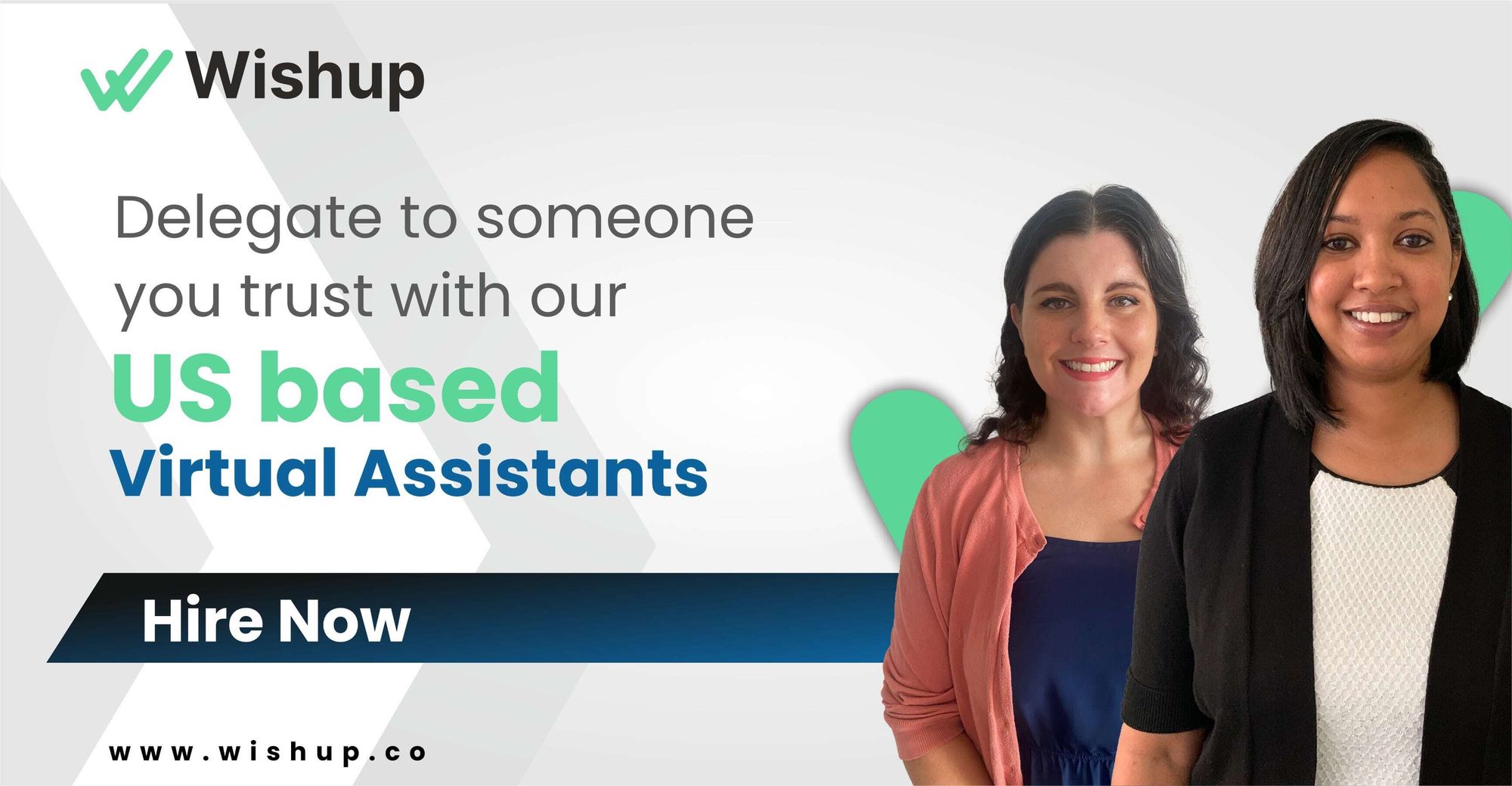 Conclusion
Getting a virtual assistant data entry has many advantages. They save, organize and protect your valuable data. With a virtual assistant, you can be sure of receiving correct information and facts.
The virtual assistants at Wishup are in a league above the rest. They are trained in the latest software and tools used for data management. Our assistants also score high on critical soft skills like reliability, attention to detail, and commitment. More importantly, you get quality work at affordable rates.
Schedule a free consultation with us to try one of our virtual assistants. You can also email us at [email protected].
Frequently Asked Questions
What is a virtual assistant in data entry?
A virtual assistant in data entry is a professional who records and organizes data.
How to become a virtual assistant with no experience?
You must study and train in the field of your liking. Go online and research the necessary tools and skills you should know and learn them.
What is virtual data entry?
Virtual data entry is the process of recording data digitally using computer software.