Why hire a Online Personal Assistant?
Our online personal assistants are great at easing your daily workload. Get your meetings, calendar, inbox, travel, and more managed by a skilled remote personal assistant. Save hours every day with personal assistants that can handle any task for you.


As entrepreneurs, we have limited time to manage all tasks independently, which is why it makes immense sense to outsource our recurring, mundane tasks to online personal assistants. The time and energy saved by hiring a personal assistant can be used to grow our business further and network with potential clients.
View All Profiles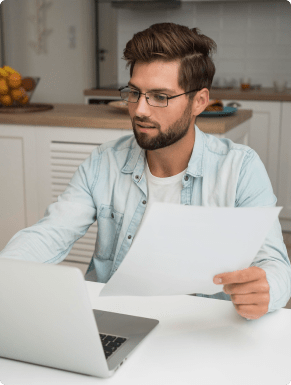 How can a Online Personal Assistant benefit you?
Enjoy a better work-life balance
With all your routine and recurring tasks being taken care of by your online personal assistants, you will have more free time on your hands that you can use to spend quality time with your loved ones.
No more last-minute surprises
Your personal assistant is trained in time management and advanced planning skills so that there are no last-minute tasks or surprises. They offer better time management and utilization every working day, making your day more productive.
Enhanced focus and productivity
By delegating tasks to your personal assistant, you can direct your focus and energy towards high-value activities that drive your business forward. Let them handle the administrative and repetitive tasks while you tackle strategic initiatives, innovation, and growth opportunities.
Increased professionalism and client satisfaction
Your personal assistant is a professional extension of your business. They excel at managing client communications, ensuring timely responses, and maintaining high professionalism. By providing exceptional client support, they contribute to increased client satisfaction and loyalty.
Frequently Asked Questions
Yes, our remote personal assistants at Wishup are experts at managing inboxes. They possess strong organizational skills to efficiently handle your emails and client communications. They can filter out spam, prioritize important messages, and ensure your inbox remains organized and clutter-free. Additionally, they can assist with calendar management, helping you schedule meetings and appointments seamlessly.
Absolutely! Our skilled online personal assistants are here to lend a helping hand with your personal tasks. From ordering groceries to managing your laundry, they're determined to make your life simple. They can also handle tasks like hiring and managing housekeeping services, booking snow removal services, and scheduling lawn mowing services. And that's not all! They can also help you plan and book your next family vacation or ensure your pet doesn't miss a grooming session!
Anyone! Whether you're a seasoned business owner, an aspiring entrepreneur, a freelancer, or a professional seeking to streamline your practice, a personal assistant can benefit you. They bring efficiency and organization to your daily tasks, allowing you to focus on what matters most. No matter your industry or stage of business, having a personal assistant can make a significant difference in managing your workload and maximizing your productivity.
Ready to hire a personal assistant online? Here's how it works: First, book a free consultation where we'll chat about your needs. Once we know what you're looking for, we'll work our magic and find you the perfect online assistant. And guess what? You'll be hiring them within just 24 hours! Get ready to delegate tasks like a pro and reclaim your time.
Our personal assistants are versatile and can assist you with multiple tasks. Need help with administrative duties such as organizing schedules, managing your inbox, and handling calendar management? Consider it done. Additionally, they can help with research, data entry, travel arrangements, and event planning. Let our dedicated personal assistants handle the background work while you take your business to new heights.
With Wishup's personal assistant services, you can expect a high level of flexibility. Our assistants are adaptable to your needs and can accommodate changes in schedules, priorities, and tasks. Whether you require assistance on a full-time or part-time basis, they can adjust their availability to best support you and ensure a seamless working relationship.
Our online personal assistants undergo a rigorous training and vetting process. We carefully assess their skills, experience, and qualifications through multiple rounds of interviews and aptitude tests to ensure they meet our high standards. We pride ourselves on only hiring the top 1% of applicants, all college graduates. They also receive ongoing training to enhance their abilities and stay up-to-date with the latest industry trends, ensuring they deliver top-notch assistance to our clients.
Yes! Our online personal assistants are experienced in handling confidential and sensitive information. They understand the importance of privacy and maintain strict confidentiality protocols to safeguard your data and ensure your peace of mind. Additionally, we ensure that all our virtual personal assistants sign an NDA before being assigned to a client.
Online personal assistants are not only efficient but also surprisingly affordable! At Wishup, our pricing plans are designed to fit your needs. For just $999 monthly, you can have a dedicated personal assistant for 4 hours a day. Need even more assistance? Our 8-hour-per-day plan is priced at just $1799 per month. With these budget-friendly options, you'll have a reliable personal assistant by your side, helping you conquer tasks and make your life easier.
The most significant advantage of hiring a personal online assistant is that they are more affordable and cost-effective than on-site personal assistants. For on-site assistants, you need to provide office space, overheads, taxes, bonuses, holidays, and health benefits, making them significantly expensive compared to virtual assistants.
Our Clients Love Our Services
I appreciate the value a Wishup VA can bring to a business.


The VAs of Wishup are very understanding and well trained in multiple skillsets, making them indispensable.
Niels Van De Bergh
Growth Consultant
Growth-Mechanics
I couldn't be more thrilled with my Wishup VA.


It took me a few weeks to get the time to organize the work to assign initially, but it's been the best business decision for me this year.
Andrew McDermott
Founder
Convia Media
Working with Wishup has given our small and rapidly growing business the ability to move faster while simultaneously freeing up many hours a week. As a result, we can now focus on our strategy.


The Wishup team will be a significant contributing factor to our future success.
Jason Gorman
Founder and Managing Partner
Jackrabbit LX
What can our Online Personal Assistant do for you?
Travel arrangements
Sit back and relax as our Online Personal Assistants handle every little detail of your travel needs. From booking flights and reserving hotels to organizing cab services, they'll ensure your travel plans are seamless. With their extensive travel research skills, they'll keep you updated on must-know information for a smooth stay. Let us take care of the logistics while you focus on enjoying the journey.
Expense management
Tired of missed bills and inaccurate reports? Our dedicated assistants will manage your expense reports, receipts, and reimbursements with precision and timeliness. Trust them to maintain accurate records, allowing you to focus on more important matters. Leave the number crunching to us and experience hassle-free financial management.
Correspondence & Communication
Enjoy seamless communication with our skilled personal assistants. They are well-versed in various communication channels, including Slack, WhatsApp, and email. Just choose your preferred channel of communication and let them handle your office correspondence, ensuring efficient communication flow and timely reminders. Stay connected and organized effortlessly.
Recurring tasks management
Your time is better used on big-picture things! So, free up your valuable time by delegating small yet time-consuming tasks to our capable personal assistants. They'll expertly manage these recurring tasks, allowing you to focus on strategic initiatives that drive your business forward. Say goodbye to mundane tasks and hello to increased productivity.
Manage your phone calls
Let our online personal assistants handle your phone calls. They will screen and filter incoming calls, ensuring only the important ones reach you. Say goodbye to interruptions and stay focused on what truly matters.
Calendar management
Missing appointments or having overlapping meetings will be a thing of the past once you hire an online personal assistant. The best personal assistants are well trained in organizing your schedules and keeping you posted on any changes/additions so that you don't miss out on important meetings.