Why hire a Personal Assistant?
Our online personal assistants are great at easing your daily workload. Get your meetings, calendar, inbox, travel, and more managed by a skilled remote personal assistant. Save hours every day with personal assistants that can handle any task for you.


As entrepreneurs, we have limited time to manage all tasks independently, which is why it makes immense sense to outsource our recurring, mundane tasks to personal assistants. The time and energy saved by hiring a personal assistant can be used to grow our business further and network with potential clients.
View All Profiles
What can our Personal Assistant do for you?
Travel arrangements
They can cover all your travel-related needs such as flight bookings, hotel reservations, and even cab bookings. They can research details about the destination you are traveling to and keep you updated on the essential things you need to know during your stay.
Expense management
No worries about missing bills and expense statements not being maintained accurately. Simply hire a personal assistant and delegate the task of managing all your expense reports, receipts, and reimbursements to them for accurate and timely management.
Correspondence & Communication
Virtual Personal Assistants are well trained in all forms of communication and correspondence, be it communicating via slack, or sending email reminders to suppliers. They can smoothen and manage the entire flow of communication from your office.
Recurring tasks management
Most people in business find themselves spending a better part of their day completing small tasks that could be better managed and executed by personal assistants.
Manage your phone calls
Your virtual personal assistant can also screen your calls, passing on only the important ones.
Calendar management
Missing appointments or having overlapping meetings will be a thing of the past once you hire a personal assistant. The best personal assistants are well trained in organizing your schedules and keeping you posted on any changes/additions in your schedule so that you don't miss out on any important meetings.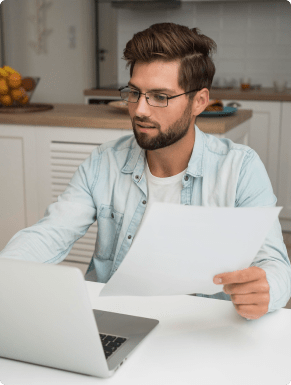 How can a Personal Assistant benefit you?
Enjoy a better work-life balance
With all your routine and recurring tasks being taken care of by your personal assistant, you will have more free time on your hands that you can use to spend quality time with your loved ones.
No more last-minute surprises
Your personal assistant is trained in time management and advanced planning skills so that there are no last-minute tasks or surprises. They offer better time management and utilization every working day, making your day more productive.
No more overdue lists
Your personal assistant will ensure that your daily tasks are completed on time, leaving no tasks pending. You will also receive an EOD report on all assignments to update you on their current status.
Frequently Asked Questions
Wishup virtual personal assistants are experts in inbox management, organizing your emails, client communications, along with calendar management.
Yes, you most definitely can. Personal assistants can help you with: Ordering groceries, Organizing your laundry, Hiring and managing Housekeeping Services, Booking snow removal services, Lawn mowing service booking, Staff hiring, Paying your bills, Pet Care service booking, Event Management, Hotel reservations, and more.
A virtual personal assistant could benefit anyone, whether you are an established business owner or an entrepreneur just starting out. You could also be a freelancer or professional looking at organizing your practice more professionally.
From administrative tasks to managing your inbox and calendars, our personal assistants can handle all your tasks, giving you more time to focus on growing your business.
The most significant advantage of hiring a virtual personal assistant is that they are more affordable and cost-effective than on-site personal assistants. In the case of on-site assistants, you need to provide office space, overheads, taxes, bonuses, holidays, and health benefits, which makes them significantly expensive compared to virtual assistants.
Our Clients Love Our Services
Grow your team
with Wishup