10 Industries With The Biggest Opportunities For Remote Jobs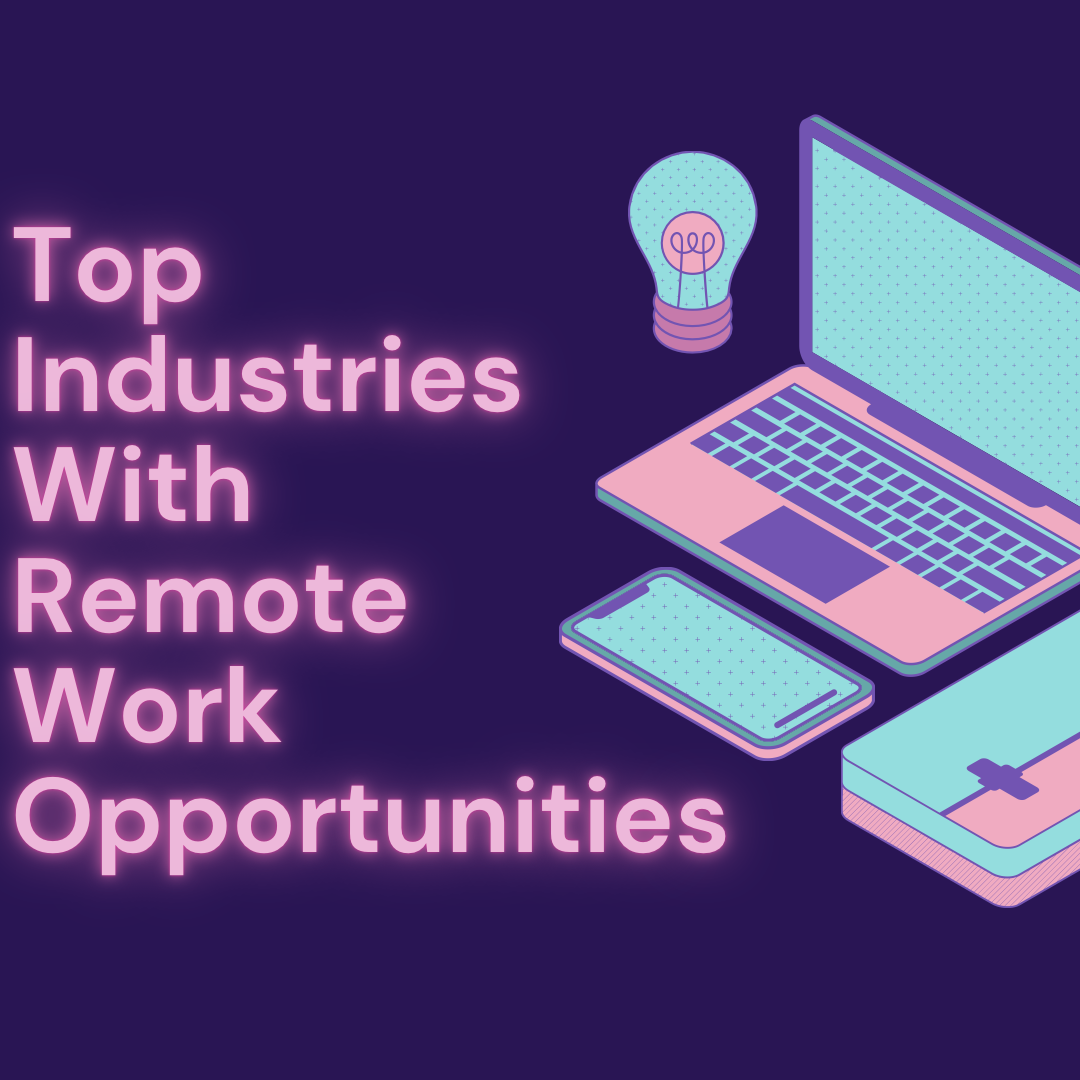 While many companies were left with no choice but to work remotely from home in the last two years, remote working has proven to be a successful work module, and it doesn't take a genius to see that the future of work will be remote.
Statistics show that before COVID-19, only around 17% of people worked entirely remotely. Fast forward to April 2021, the percentage of people working completely remotely has risen to 44%.
Moreover, no one can predict the virus or how many more new mutations and variations of the coronavirus we will have to face before the pandemic is over. So remote working might be the best decision people can make to ensure the safety of themselves and their families.
So, if the pros of working remotely outweigh the cons for you, and you've been considering switching to remote work full-time, there's no better time than now to explore remote work opportunities.
However, not all industries have adapted to the remote working change in the same way. Therefore, if you are serious about working remote, you need to know the companies hiring remote workers with the best opportunities.
We've put together a list of the top industries hiring remote employees.
Human Resources
With many companies switching to the work-from-home module, company leaders need a strong HR team to keep the company sailing smoothly. That means Human Resources is a good career opportunity for people looking to work remotely.
Marketing
The core marketing principle is that it needs to evolve and change with current world trends. Though initially there were challenges in communication and marketing when the world shifted to remote working, professionals took on the challenge face-on and adapted to it successfully.
Marketing covers a whole range of different career options, and many job opportunities are available. Some of them are -
Writing - It includes content writing, copywriting, SEO writing and blog writing jobs, and more.
Community engagement - That deals with engaging with online communities and replying to any queries and questions your clients might have online.
Social media management - Managing content across different social media platforms such as Facebook, Instagram, Twitter, Quora, and more.
Design - Graphic design and video editing are great job opportunities for people interested in working remotely full-time.
Customer Service
In the last two years, there has been a 44% growth in e-commerce related sales alone, just in the US. With businesses worldwide making e-commerce their primary mode of operation, there's a significant demand for customer service representatives to support these functions.
The good news about this particular sector is that there are junior and senior roles, from fresher customer service representative opportunities to more qualified positions like Director of Professional Services.
Cyber security
In the last two years, with the shift to remote work worldwide, it's only apparent that business owners and industry leads are growing more concerned about cyber security.
Due to the COVID-19 pandemic, there has been an increase in people working from home using unprotected WiFi networks, which has led to a 600% rise in cybercrime.
These statistics show that a solid cyber security team is the need of the hour, especially if you're looking to find cyber security jobs, as the prime goal of any company is to ensure their information and data are safe and secure.
This ultimately means that currently, IT professionals might be the most in-demand job profile when working remotely. And with the prospect of remote work becoming a permanent reality, this demand is only going to increase.
Education
Workers were not the only sector of society that were forced to change their lives overnight with the onset of COVID-19. Schools and colleges too shifted to a remote working module, and this shift has opened up a whole world of possibilities for remote education that just weren't considered an option before.
Earlier, studying remotely was looked down upon. However, now it's considered a smart move. You could still get a degree from a reputed, globally-recognized university without spending a ton of money and spending the rest of your life paying off debts.
Between 2019-2020, there has been a 20% increase in job opportunities in the educational sector. In addition, Home-schooling is on the rise, and schools and colleges need young and tech-savvy educational professionals who can navigate through the ever-changing trends of online education.
Virtual Assistants
Though virtual assistants were present before COVID-19, their demand has grown in the past two years. Many small business owners always need a helping hand to assist them with navigating the backend tasks, and that's where remote assistants come in.
Unlike other industries, being a remote virtual assistant is not a full-time job, which means you can choose to handle as many different clients as you want, and you can select the niche you want to work in, such as -
Administrative roles
Marketing roles
Data entry roles
Project Management roles
Accounting roles
Remote office assistants
Executive Assistant roles
The other perk of being a virtual assistant is choosing your work hours. Though remote work has made life easier for many people, being a virtual assistant is an added advantage as there are no 'fixed hours' compared to other sectors, and you can choose your work hours and the shift timings you want to cover. Therefore, you can work when you feel most productive.
Small businesses, especially, are always looking to hire a virtual assistant to help them with backend office tasks, and a lot of individual proprietors are also often on the lookout for hiring a virtual assistant.
Translation
If there's one positive outtake from this new phase of life, it's that we are more globally connected than ever. Companies are dealing with clients from all over the world, and therefore, language can sometimes become a barrier for business.
Hence, there has been a significant increase in the demand for multilingual people to help businesses navigate their way through international deals. That's why there has been a hike in job roles that require knowing multiple languages. And it is estimated that between 2019 and 2029, there will be a 20% increase in demand for translators and interpreters.
The best part of this career path is that you are not limited to any particular industry. Language is universal, and businesses across sectors like education, health, customer service, and more will heavily depend on language experts to help them grow on a global scale.
Training
As we discussed earlier, the transition to a remote life has led to a drastic surge in online learning. And students are not the only sector of society that benefits from education and training.
Working professionals are always looking at upskilling and improving themselves professionally. That opens up many opportunities for virtual trainers in various areas like client service, team building, and even communication.
People are always looking to better themselves, either by working on their physical health or learning new hobbies and skills even outside the professional world. So even artists and physical trainers have many career options in the remote working sector.
Project Management
There has been some restructuring in the way companies are running their operations in the post-pandemic world.
Businesses rely heavily on qualified project managers who can lead a team well, ensure clear communication between teams and clients, and monitor the smooth running of all processes across departments so that deadlines are met on time, without any hiccups.
Though project management was primarily an in-house role, with constant technological developments, managers have led teams smoothly even from a remote location. So if you think you are someone who has what it takes to tackle the challenges of leading a team remotely, this might be a good career move for you.
Accounting
There has been a drastic surge in small businesses worldwide in recent years.
These businesses are usually run by a small team or sometimes even by just one individual, and running a business can be a lot to deal with for just one person. Additionally, they might not have the required skills and expertise to maintain their accounts correctly.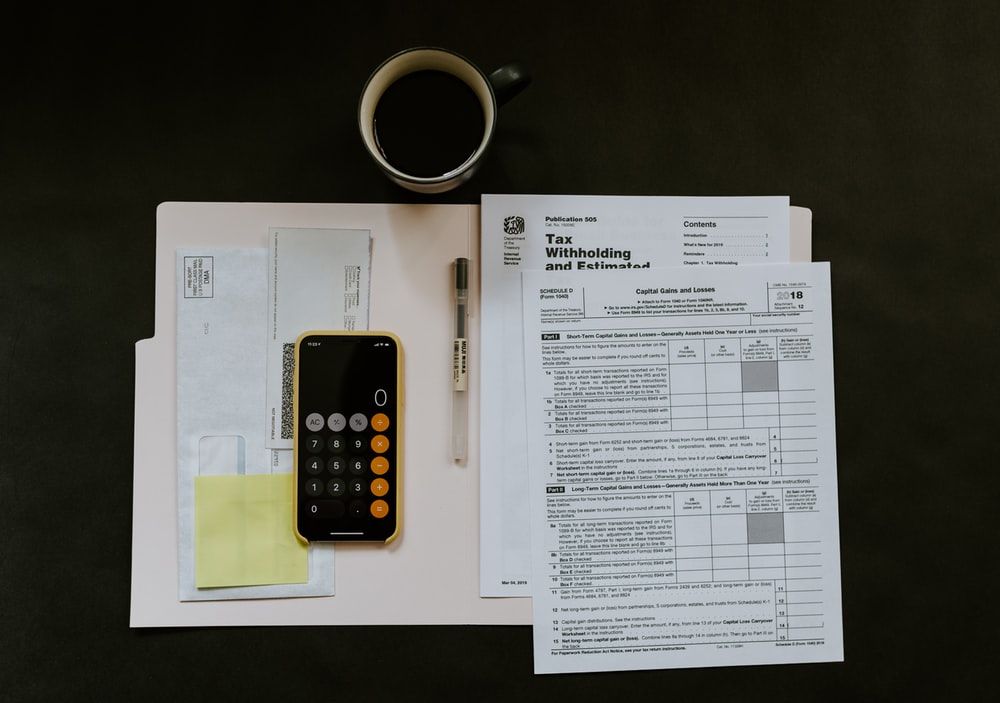 That means that they are out there seeking the help of accounting and bookkeeping assistants to help them properly maintain their books, help them file taxes, and manage their invoices.
With accounting, you have the option of working with a firm full-time or assisting multiple businesses as a freelancer/consultant.
Remote work is here to stay.
The shift to remote working is undeniable and can be the best choice you make for yourself personally and professionally, with the unpredictability of the ongoing pandemic. Now is the best time to seize the moment, stay ahead of the curve and grow your career by looking for remote opportunities.
If you are interested in becoming a virtual assistant with us at Wishup, click here to learn more about being a remote assistant or drop us a mail at [email protected].