Did you know?
Every year since 2006, on the third Friday of May, people celebrate International Virtual Assistants Day? This year, it falls on May 20th.
And no, we're not talking about Alexa or Siri.
This day celebrates and appreciates all the hard work and effort done by virtual assistants. These superheroes help entrepreneurs manage their operations and keep businesses running behind the scenes.
For us at Wishup, it's a very, if not the most important, day of the year!
But who exactly is a virtual assistant, and what do they do? First, let's look at the history of virtual assistants and how the term has evolved over the years.
Where It All Began
Back in the 1940s, when Isaac Pitman first invented the shorthand, secretarial jobs were still a niche. At that time, it was a job that was given only to men, as women in the office was still a frowned upon concept. However, since then, the job has become an integral part of any workplace. Soon, no company could function well without a secretarial assistant. The term was later replaced by 'administrative professional.'
As with every other industry, technology helped refashion the secretarial job role as well.

We can't know with certainty who the first virtual assistant was, but the advent of the internet in the 1990s helped break down geographical barriers and allowed people to work together without physically being present in the same space. This idea of people working together remotely gave birth to the concept of virtual assistants.
There is an old story about a woman named Anastasia "Stacy" Brice, who is credited with coining the term "virtual assistant" while on the phone one day in 1996. As a full-time work-from-home secretary for an international customer, Stacy's job title became synonymous with this statement. She took care of administrative tasks and made travel arrangements, and she did all this through the internet. She coined the phrase "virtual assistant," which grew in popularity and finally referred to this exciting and prospective career.
Another and more popular take was about Christine Durst, author of "The 2 Second Commute," who is credited with founding the virtual assistant industry back in 1995. Durst referred to the booming industry as a "revolutionary method of working from home," advising workers to use the Internet to follow their life hobbies and maintain a genuine feeling of freedom while earning.
Back then, the role was targeted toward women and mothers who could make a living while also still being able to take care of their children and families.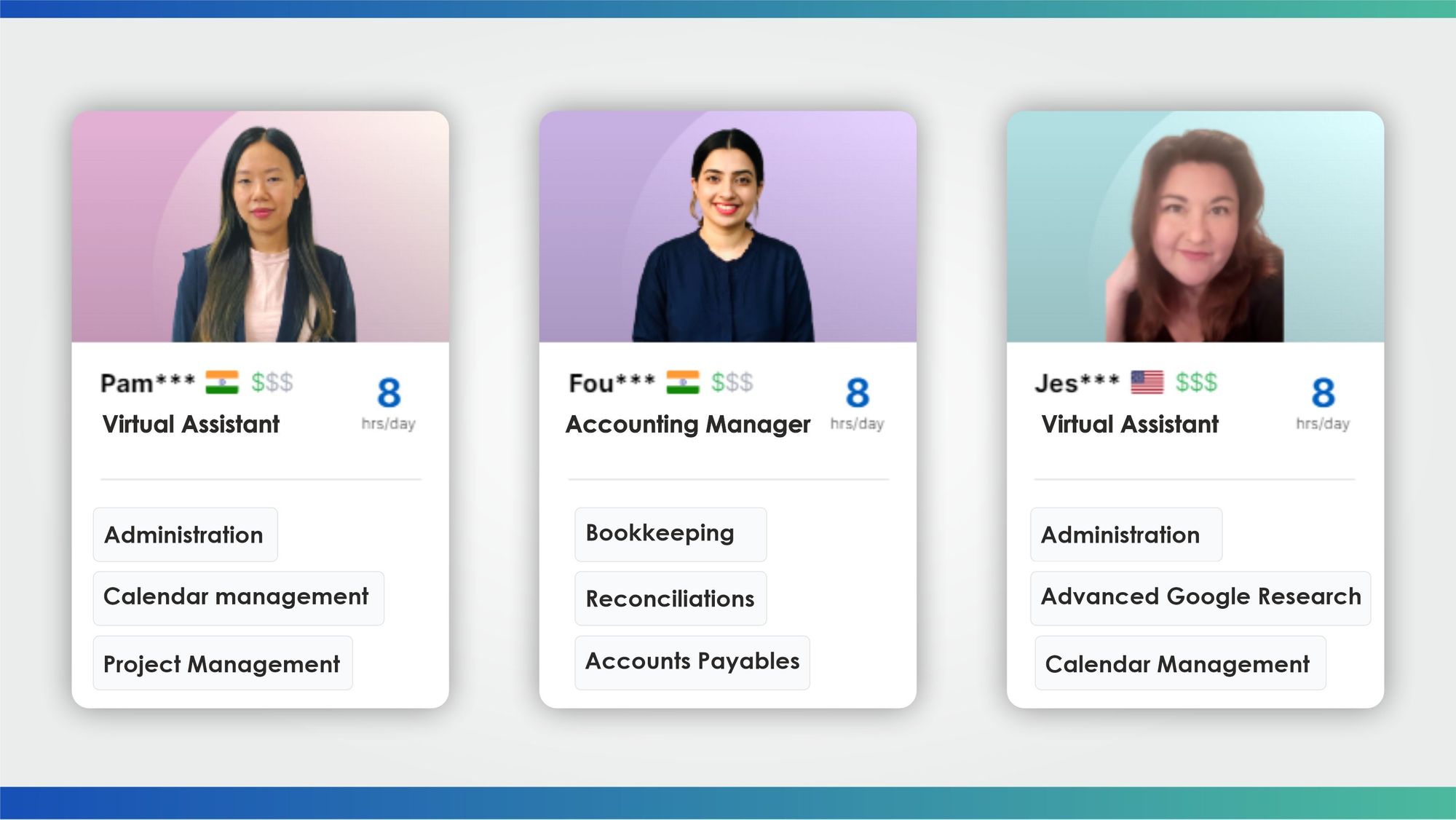 Virtual Assistants Today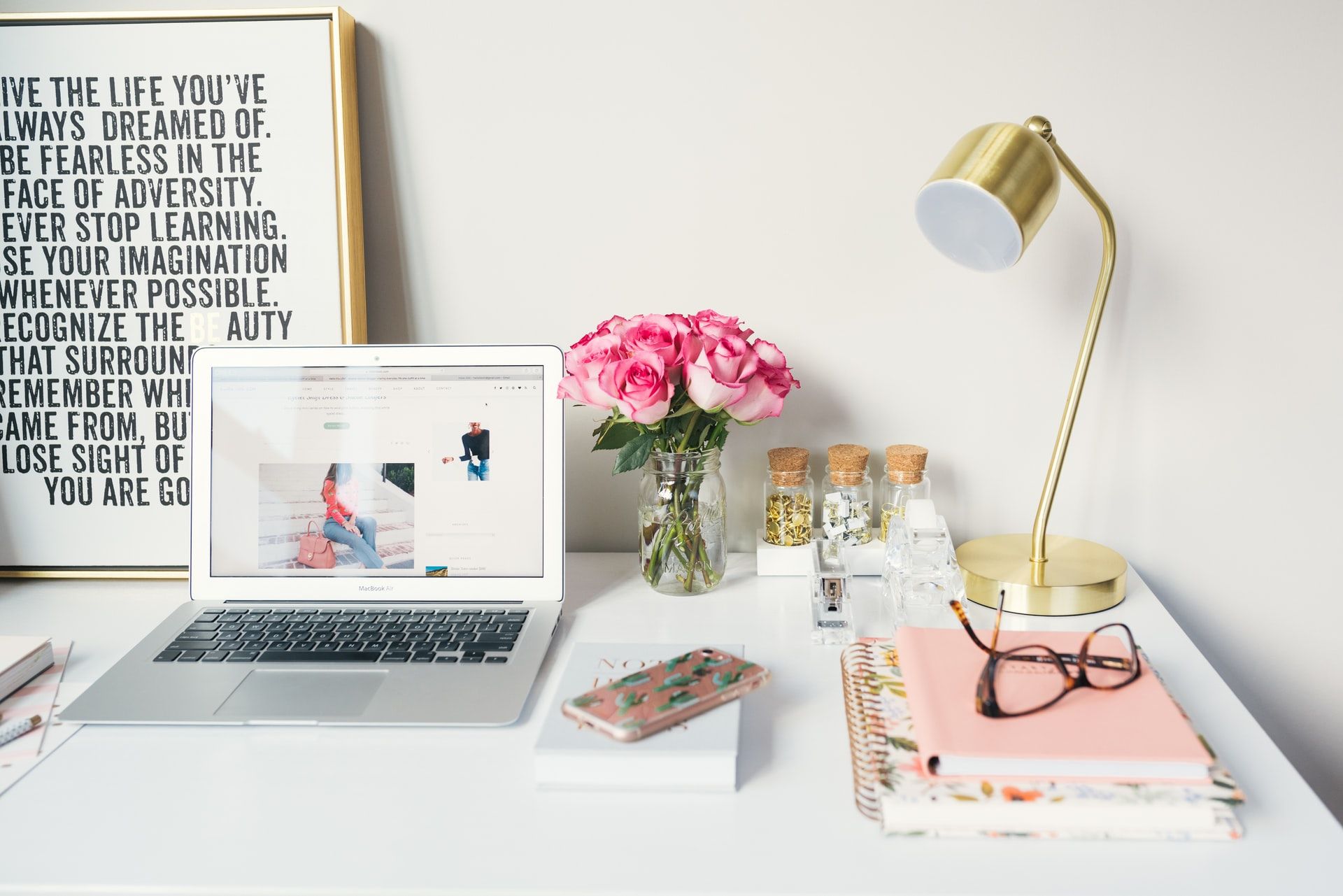 Today, the term virtual assistant has expanded beyond just women and the administrative sector. Yes, virtual assistants are still highly qualified in administrative tasks but also do so much more. They can help your business grow in various ways, such as - Research, Social Media Management, Bookkeeping, Personal Assistance, Content Writing, Graphic Design, Marketing, Data Entry, and more.
As of 2022, a virtual assistant is a sought-after position, and businesses across sectors and industries are always on the lookout for skilled professionals to help them grow their businesses.
What Does Wishup Do?
Wishup was started in 2015 by an IIM-A and IIT duo, Vivek and Neelesh, with a dream of opening up global job opportunities to local talent. The idea was to connect hand-picked, skilled professionals with entrepreneurs across the globe who needed assistance in scaling their businesses.
Though it was initially started with Administrative and Personal Assistant Categories, we now offer a wide range of services, such as -
Administrative
Personal
Bookkeeping
Research
Data Entry
Content
Online Business Management
Quality Assurance
We at Wishup personally vet, screen, and train the top 1% of applicants, providing them with the best global job opportunities. Our goal is to offer business owners and entrepreneurs world-class talent while saving them hiring efforts and costs. At present we have over 500 happy clients, and we're only getting started.
In Conversation With Our Virtual Assistants
We've spoken to some of our virtual assistants at Wishup. They've shared some of their most funny anecdotes on the job and advice for anyone looking to get into this industry.
Shweta Saxena (Wishup's First Virtual Assistant)
What do I do best?
Work is work for me no matter what. I always try to give my 100% to whatever has been assigned to me. But if you ask me what I do best then I would say that I can handle backend and administrative work pretty well. Also, work on having a great bond with my teammates.
What was it like being the first remote VA at Wishup?
It was like a dream come true for me after a career break of 4 yrs. The founders trusted me and gave me the opportunity to work from home. It is indeed a blessing for me. It feels so good to be associated with the same organization that you joined 5 years ago as their first virtual employee. A journey full of learnings, struggles, trust, ownership, achievement, happy times, and much more…
A funny incident with a client
A client asked me to order a dress for his wife to be gifted on her birthday as a surprise gift. She got ready for her birthday and wore the same dress. The funniest part was that she bought the same dress for herself and the client was clueless as to what to do now as he still had that gift-wrapped packet in his hand that was supposed to be a surprise gift? What happened after that only he can tell...
Do you have any advice for upcoming VAs?
Take charge of your responsibilities and enjoy the bliss of having this amazing flexibility to work from anywhere.
Crispino Santamaria
What do I do best?
I manage social media accounts for my clients and ensure I create artwork that represents the brand image.
A funny incident with a client
A client once asked me to come up with a response to get rid of her annoying friend. The response worked. What was it? Guess we'll never know.
Do you have any advice for upcoming VAs?
Why work from a boring office when you can work from the beach?

Shay Nuggu
What do I do best?
I lead the Training Department at Wishup; however, my favorite thing and time is when I teach or conduct a training session. Teaching comes naturally to me, and I've been doing it for decades now.
A funny incident with a client
An ex-client always consulted me when she had to date Indian men. She still reaches out to me for advice.
Do you have any advice for upcoming VAs?
Darena
What do I do best?
I get to create content that is used across social media, a social media academy, sports websites, and universities.
A funny incident with a client?
A client asked me to photoshop a picture of them with a bunch of their favorite actors.
Do you have any advice for upcoming VAs?
Take time to get to know your colleagues. It makes work a lot more fun!

Deepakshi
What do I do best?
I make my clients' lives easier. One day I am doing bookkeeping for them, and the next day I am their recruiter. I have a new job (metaphorically) every other day!
A funny incident with a client
Once my client was bored at work, so she asked me to play online games with her until she had her next meeting.
Do you have any advice for upcoming VAs?
Sometimes going out of the SOW is the SOW that works for a VA.
Shravani
What do I do best?
I am the OBM for my clients, taking care of post-production and social media management. My best skills are attention to detail and being solution-oriented.
A funny incident with a client
Nothing funny as such, but I've become good friends with my team, to the extent that they share their important moments like engagement, moving into a new place, or buying a new car! Feels nice to make friends around the world like this.
Do you have any advice for upcoming VAs?
There will be pros and cons, but eventually, it all falls in place! So, give it time.
Shalini
What do I do best?
Administrative services, research, and project management for my clients.
A funny incident with a client
There was this incident when my ex-client asked me to plan a surprise bday party for his girlfriend, but he gave me the name of his dog, so everywhere on the cake, giveaway, and banner, it was the name of his dog.
Do you have any advice for upcoming VAs?
Be organized, enthusiastic and open to learning.
An Entrepreneur's Secret Weapon
Whether in secretarial roles like in the old days or across industries in the present day scenario, it's interesting to see how the term 'virtual assistant' has evolved over the years. We hope you enjoyed this little lesson in history and are as excited as us to see what lies in the future for remote work and the VA industry.
If you would like to hire a virtual assistant for your business, click here to schedule a free consultation with us at Wishup today!
Subscribe to Wishup Blog | Remote Teams | Remote Employees
Get the latest posts delivered right to your inbox