9 Crucial Tips for Managing Remote Staff Software Engineer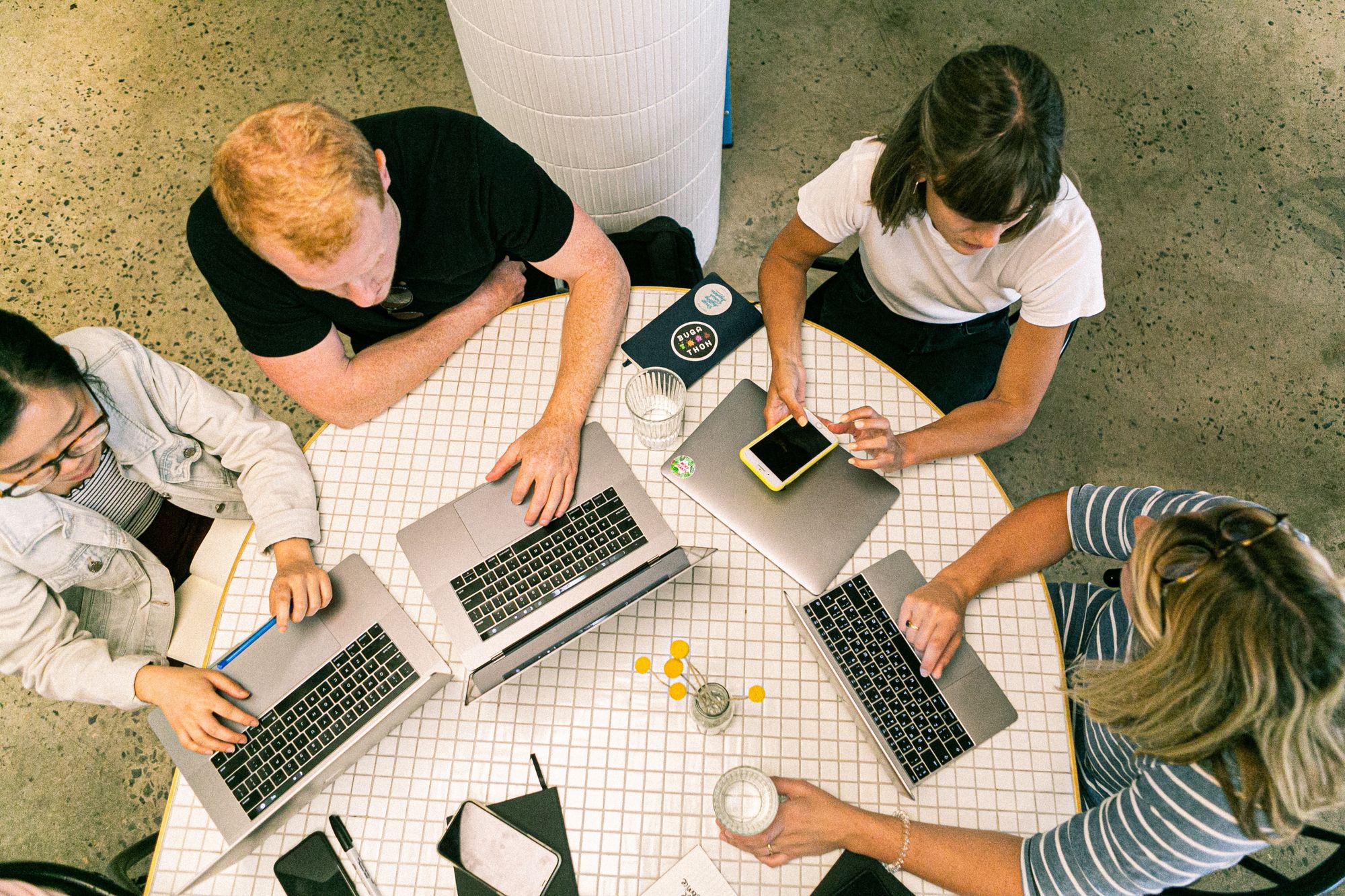 Remote working is fast becoming the most popular and beneficial hiring model for businesses, big and small. Not only can hiring remotely be much more cost-effective for businesses, but it can also offer companies increased access to better talent.
Today, building a great business with a remote staff software engineer team isn't just doable; it might even be the best way. After all, remote engineers tend to be up to 40% more productive than in-house workers.
However, managing a dedicated engineering team from anywhere is not easy, but managing a remote team is even more challenging. Therefore, businesses need to be ready for change and find innovative solutions to challenges to succeed in this age of remote work. Incorporating process engineer jobs into a remote team can be one such innovative solution. Businesses can streamline their development processes, ensuring greater efficiency and overall productivity.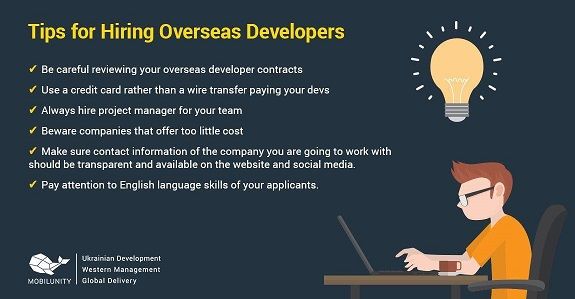 Why Do Software Engineers Play Such an Important Role in Businesses?
Software engineering is necessary for businesses because specific software is needed in almost every industry and for every function.
Software products need to be unique and customized for businesses to stand out among their competitors. For this, they require software engineer talent.
Having a professional engineer or software development team is essential to ensure a software process that produces a maintainable, dependable, and usable product.
But often, the right software development candidates are not available in close proximity to businesses, and hiring in-house can be costly. As a result, many of these businesses turn to hiring a VA remotely. Here's why:

Let's take an in-depth look at all the benefits involved in hiring remote developers.
The Benefits of Hiring a Remote Software Engineer
When done right, the benefits of building a remote team can completely outweigh any challenges involved. Some of the benefits include:
When businesses hire programmers to work remotely, they do not have to pay rent for expensive office space, electricity bills, workplace perks, and office management technology. That can save businesses valuable capital, which can be used for product enhancement and growth in other crucial areas.
Remote work doesn't limit HR teams to one area when searching for talent. The ability to screen candidates worldwide provides access to qualified talent and enables onboarding employees with much lower hourly rates.
Remote workers/virtual assistants can focus more on their work without being distracted by coworkers and disturbances in the office. Many employees also prefer remote work. Studies show that flexitime and being able to work from anywhere is a major benefit for workers. And this often leads to enhanced efficiency.
It is known that remote workers don't normally attach themselves to a single project. As a result, their multi-dimensional exposure makes them more creative. They can present new ideas that can be useful for a business' successful team management. Furthermore, this makes remote software engineers more motivated and inspired to do their jobs.
Hiring dedicated remote engineers can help free up the time of in-house employees to take care of other tasks. Businesses may have a variety of software development projects, and having access to remote workers can help every department focus on specific tasks instead of trying to do everything.
Enhance employee wellbeing
Giving staff the flexibility to work when it best suits them can improve employee wellbeing. It reduces the stress associated with balancing appointments and personal commitments. It also removes the pressure to work when they may not be at their most productive.
Reduce ecological footprint
Becoming eco-friendly is easier to achieve with a remote work setup as a business that values the environment. Businesses can contribute by reducing the number of people driving to the workplace and using in-house resources. Having a more digital setup for collaboration is also an advantage that reduces a business's carbon footprint.
9 Tips on How to Manage Remote Engineers

As much as remote work can be filled with challenges, businesses can also do relatively quick and cost-effective things to ease the transition.
Set clear goals right from the start
An essential first step in a remote software development process is determining goals. Setting aside time to have an in-depth discussion about goals with remote teams will ensure that everyone is on the same page right from the start. Both teams feel confident by setting and discussing further goals because they know what outcomes to expect from the project.
Onboarding is the process of introducing newly hired employees to an organization's expectations, behaviors, and culture. Straightforward onboarding is a necessity for remote teams. Remote engineers have to feel like part of the broader team.
Over-communicate with team members
Clear and intentional communication is the most crucial aspect of a remote team's success. Businesses need to be explicit in their expectations regarding the team's behavior and the work to be done. When working together virtually, interactions between a team leader or project managers and team members aren't as frequent as otherwise. Therefore, the focus on communication should always be the main priority.

Have a strong leadership structure
While remote employees tend to be self-motivated, it's important to ensure that they feel like they have enough guidance to prioritize their tasks. Choosing a strong leader to manage the remote team makes remote workers feel confident. In addition, leaders should check in with remote workers regularly and make time to have one-on-one meetings. Daily one-on-one check-ins help to reduce micromanaging while still allowing them to keep a pulse on employees.
Linked with efficient communication is the absolute need for clarity. When working far away and across time zones, this issue is vital. If something isn't crystal clear, remote engineers may lose valuable time waiting for clarification or waste effort doing it the wrong way. In addition, back-and-forth cycles can be inefficient and disruptive. Therefore, it is recommended to make time to answer questions and to document everything.
Diversity can be an incredible benefit for businesses. A multicultural team can offer businesses a broader view of the world and solve different problems together. But for it to work correctly, cultural differences and viewpoints have to be embraced by everyone. Therefore, it is essential to create an environment where everyone's voices are respected. Teams are different in terms of work approach, so businesses must embrace these differences to stay efficient.
Some of the most effective tools to use with a remote engineering team include:
*A shared calendar: This allows for full transparency on where and with whom time is spent. Ideally, the shared calendar should be available for everyone working on the same project.
*Communication applications: Having one easily accessible communication application is essential for effective communication for everyone involved. Some popular communication apps that can be used for teams around the world include Slack and Microsoft teams.
*Project management tools: A management tool such as Trello can ensure everyone is constantly on the same page regarding tasks and deadlines is crucial.
Managing software engineers means trusting them. Employees, especially senior software engineer workers, should never be treated as property but rather as individuals who can make a business idea a reality. They have to be treated as team members. It means that managers and team leaders should trust them to complete tasks successfully. They already have the right skills, knowledge, and experience; managers shouldn't constantly look over remote workers' shoulders.
Invest in professional growth and cross-training
If businesses don't invest in professional software engineer career development, workers might not stick around with the company in the long term. In the field of software development, rapid change is the norm. Therefore, it is important to help developers get into new online courses and support continuous learning.
Skills between workers can also be transferred through cross-training. It ensures everyone has the best possible knowledge in a specific field. Investing in professional growth makes workers feel valued. In turn, they will show increased productivity and enhanced efficiency.
It can also be helpful to encourage remote social interactions between in-house and remote staff engineer teams. Like creating a positive work culture in the office, it is also important to make remote workers feel part of the team.
The Bottom Line
The transition from working in an office to working with an all-remote team isn't always easy. But businesses have to realize that remote work is now the new norm. Unfortunately, this may send business managers to scramble to figure out what works best for communicating and collaborating.
Luckily, there is an effective solution for every challenge when working with a remote team. With the proper communications, the right tools, and a supportive corporate culture, businesses can bring significant benefits to both employers and remote IT experts and, ultimately, create more effective projects.
Author bio: Kateryna Boiko is a Marketing Director at Mobilunity, Provider of Dedicated Development Teams with 9 years of hands-on experience in digital marketing. Kateryna managed to work with diverse industries and markets and now is keen on sharing unique cases with the world and coach on topics relevant to Web Analytics and Search Engine Optimization.