Making social media easy with Bulk.ly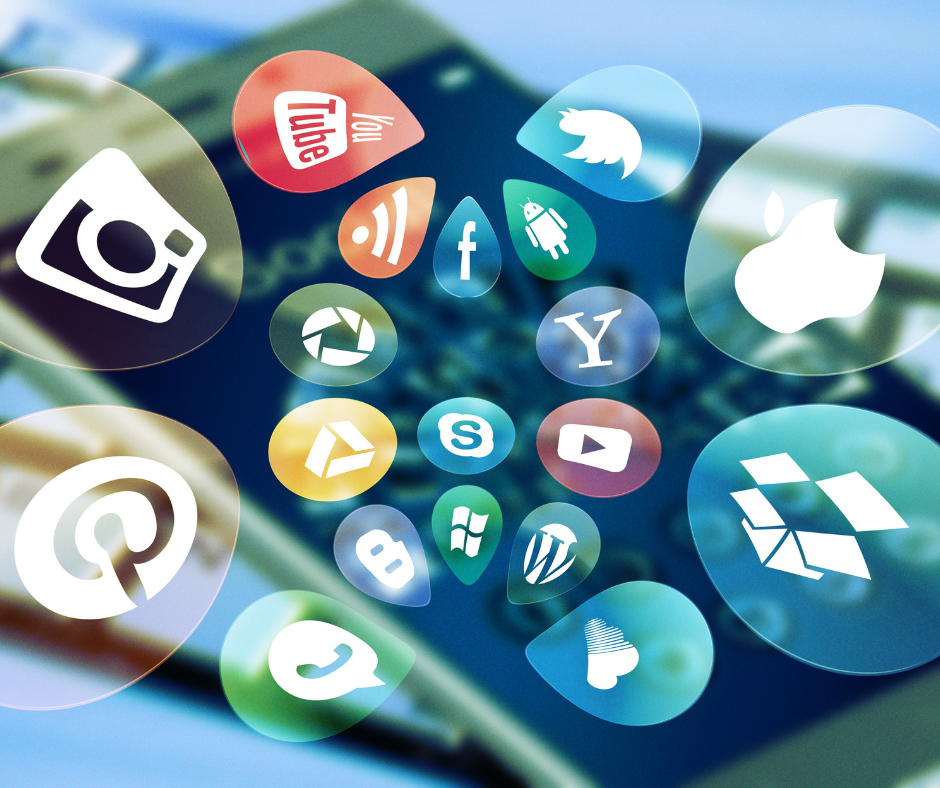 A man with many skills: Chris Makara
With over 18 years of experience, Chris Makara has built a strong portfolio in the digital marketing industry. In 2003, Chris made eCommerce websites earning about $200,000 in sales while being in college.
Chris remembers," Back in the day, there wasn't much information on building websites or digital marketing, so it was all a trial and error method. I learned everything on the job, from analytics, SEO to content creation. This experience helped me build a strong foundation in multiple facets of digital marketing. I used this experience to build numerous websites. MySpace was very popular at that time, so I created a Myspace for Ford Mustangs. I grew that site to just a little over 10,000 users in less than two years.
Furthermore, I had a complete list of sponsors and earned some recurring revenue from that website. Eventually, I sold it off to an investor. Then I moved onto another website using the same platform and built a social network website for dogs. Again, people loved it as they would act like their dogs on this social networking website. In less than a year, I had about 7,500 users. Eventually, a competitor bought the site as they wanted the customer database."
"Since then, I've done a lot of client work, a lot of design, content, SEO, paid search, and other freelance work. In addition, I've worked full-time for a publicly traded company on their digital marketing team. I recently changed to a new company about a month ago, where I am in the digital team, and hopefully, it's going to grow and expand as I get familiar with everything they do and all the places that they need help in."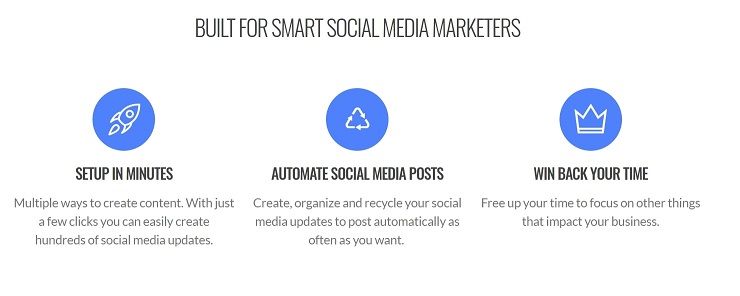 Chris is currently working on his latest project, Bulk.ly, which easily helps you schedule your social media posts. Through Bulk.ly, you can
Bulk Upload Content: Create hundreds of social media updates by uploading a Microsoft CSV file.
Recycle Posts: Automatically recycle all of your social media updates.
Shuffle Posts: Randomize the order in which posts are sent to your social accounts.
Hashtag Assignment: Create hashtags for each social media platform. Even shuffle multiple tags per channel.
Drip Scheduling: Schedule your updates to drip to your social media accounts multiple times per hour, day or week.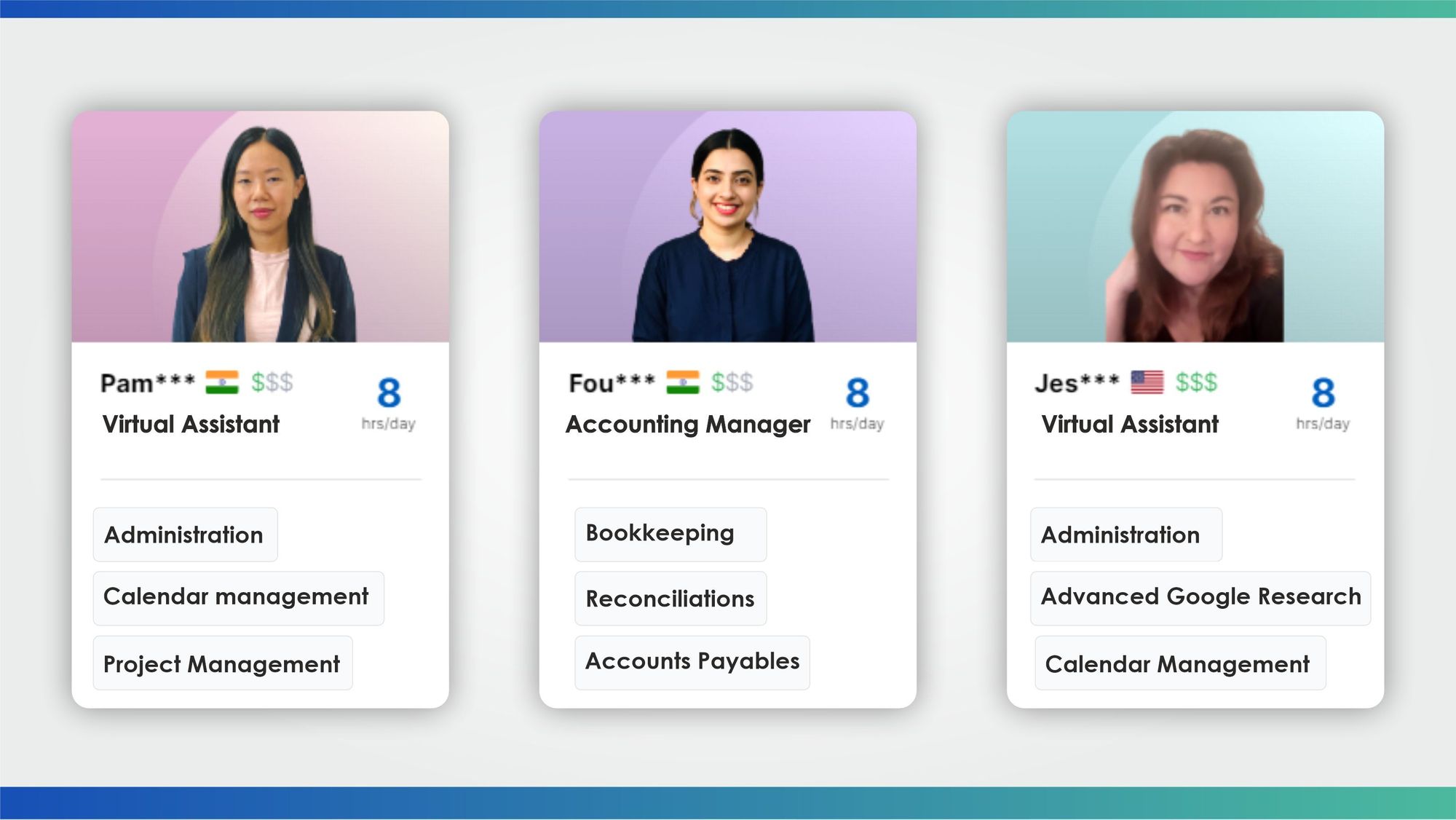 So what was the motivation behind starting Bulk.ly? How did you come up with the idea?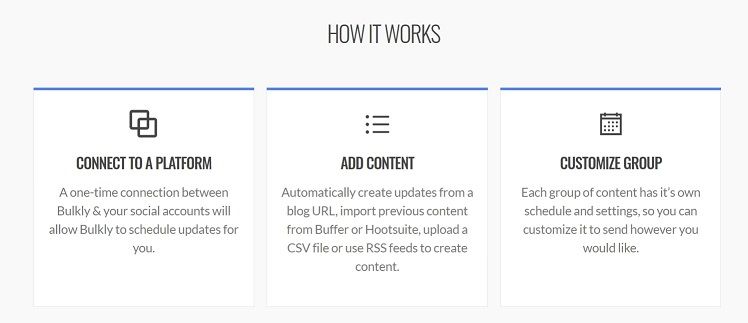 "At my previous job, I was a part of a very small digital marketing team. An essential part of my job was to schedule social media posts and updates. The content we shared was evergreen in nature and could be shared again. I found myself scheduling the same posts time and time again, and I felt I was wasting my time doing something manual and repetitive.
We were using Buffer to schedule updates, and so every week, I would go and add updates, and once it got published, I would copy them and schedule them again. It was then that I knew there had to be a better way to do it. So basically, that led me towards creating Bulk.ly. Now you can create hundreds of social media posts or recycle your current posts automatically. It's since grown, and now it not only works with Buffer but also with Hootsuite. It also has different connections with Facebook, Linkedin, Twitter, and Instagram."

Who do you say is your target market, and how do you find your customers?
"The target market is primarily solopreneurs or small enterprises with one person to do many things, and social media is one of the many daily tasks. So, it's really for somebody that's just looking to free up some of their time doing manual tasks, so they can work on more important things or things that you can't automate. But it can be used by anyone; we even have big companies as clients who use it to automate their updates."
"I get a lot of search traffic from my blog posts as I have quite an active blog. In addition, I do a lot of Facebook ads targeting specific audiences and partnering with other sites leveraging their audiences and getting in front of new people."
Since there are many tools in the market, how do you highlight the company's competitive advantage, and what makes you stand out in the market compared to your competitors?
"Well, you know, there's no one perfect tool for everybody. There are shortcomings across all the different platforms. So you need to do something or provide something that another tool doesn't offer. For example, there weren't many tools connected to Buffer, but there are more of those now than a couple of years ago. So it comes down to what features do you have that other sites don't."
"Not many sites allow you to recycle posts or allow you to bulk upload using a CSV file which Bulk.ly does. Through Bulk.ly, you can also take a single blog post URL, and it will create social media updates for you from that blog post. So it makes it easy for you to create updates for a new piece of content. It imports potential post ideas for you. You can keep them, edit them, delete them and schedule them to your social media accounts. It is a convenient feature and for the next iteration that I am testing, but instead of pasting a single post URL, you will be able to paste your blog's RSS feed and automatically get new blog posts from your blog. Again, you can create updates and schedule it to be published automatically."
How has the growth been so far, and what has been the market response that you've got?
"So initially, it was all about education because there aren't a ton of tools that do what Bulk.ly does. So it takes a little bit of education to walk them through how to use it because it's not as simplistic as other tools. It's just getting the onboarding right, the in-app tooltips, and stuff like that. But once people see how it works and how they can benefit from it, they're in it for the long haul."
What's the future strategy for Bulk.ly?
"So the strategy is just really fine-tuning the features on the site. I don't want to add so many features that it becomes overwhelming, but just prioritizing what's important and what will bring the most value to the users. Besides that, it's really about growing the user base. Once the user base grows and there's more revenue with room for development, the company will grow eventually."
So as an entrepreneur, what would be your short-term and long-term goals for Bulk.ly?
"So short-term is just really trying to build brand awareness of the app, increase user base and scale it. I'm the only person running it right now, so I'm managing everything except for development. For the long-term, I'd like to be able to scale the user base enough to where I can essentially bring on people to help me grow even further."
What changes would you like to see in the industry? If any?
"For me, it's the APIs that are available for the different tools to collaborate. Some are pretty open, but for some, it's tough. For instance, it is straightforward to integrate with Twitter as you can do whatever you need to. However, for some platforms like Pinterest, it is challenging to get a hold of their API. I'd like to see a bit more transparency as I've got users who would like to use Bulk.ly with Pinterest, but if I can't get access to the API, I am unable to provide that service."
Chris adds, " I thrive on being able to learn something new every day. I have been doing this for a very long time, and if it weren't for learning something new, I probably still wouldn't be doing what I do because there is a new challenge every day. Moreover, this keeps me motivated and interested in pushing forward."
Finally, what would you say are the top five skills required to succeed in your field?
Understanding analytics and data because you don't know what's working or not working without that.
A good understanding of SEO is a must. SEO is essentially free traffic, for the most part, so you need to know how to get organic traffic to your website.
I think you need to have a good understanding of the personas of the type of people you're trying to target, mainly your audience.
A basic understanding of paid search is a must. Because on a lot of platforms, organic traffic isn't just really there. So you're going to have to pay to play. You must understand how paid advertising works on different platforms.
It's essential to understand how everything works on your website because they all have to work together. The final goal is to redirect traffic to your website, so you need to understand the impact of each component on your website.