How a Virtual Assistant Helps Your Sales Team Manage Pipedrive CRM
A virtual assistant can help your team manage Pipedrive CRM by taking over the less enjoyable tasks, freeing you up to focus on sales. This blog will discuss how you can best utilize a virtual assistant to help you boost sales and improve productivity. But first, let's get started with some basics.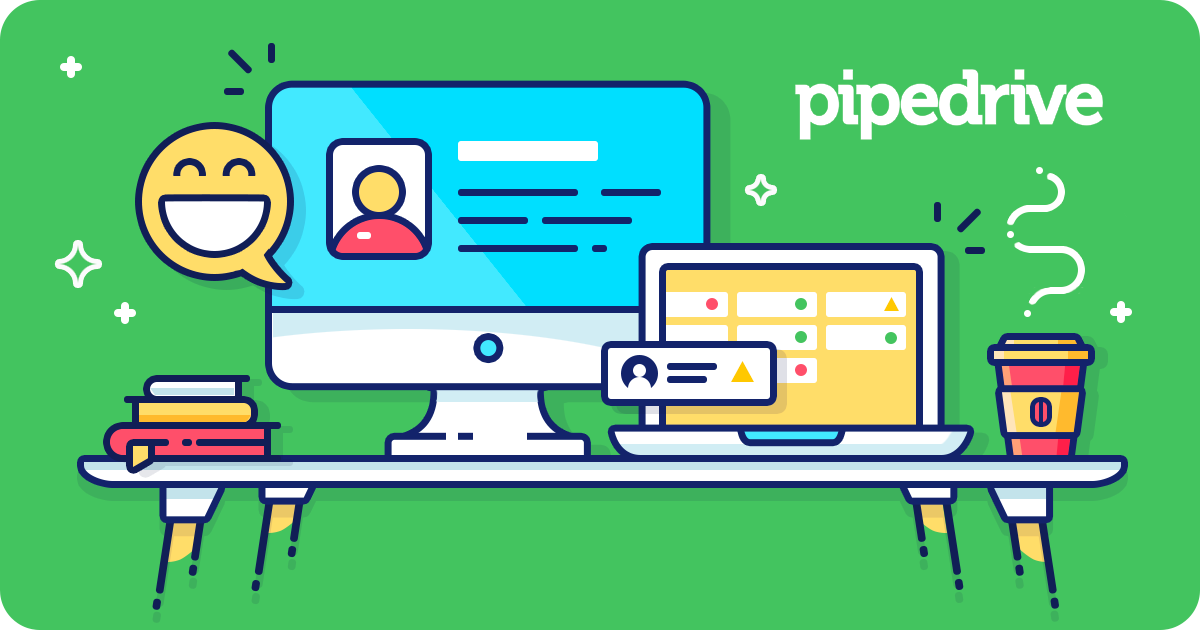 Sales teams are under a lot of pressure to achieve their quarterly goals. When you factor in CRM and sales reporting, it's easy to see how extra tasks can slow you down.
A virtual assistant can help your team manage Pipedrive CRM by taking over the less enjoyable tasks, freeing you up to focus on sales.
In this blog, we will discuss some important pointers on how you can best utilize a virtual assistant to help you boost sales and improve productivity. But first, let's get started with some basics.
Who is a virtual assistant?
Do you want to get more done without having to hire a full-time employee? Look no further than virtual assistants! These talented people provide administrative, technical, and other types of assistance to clients from a remote location, such as a home office. Communication with clients is easy, as they use emails, phone calls, and video conferencing to work with people all over the world.
There's a wide range of services they can provide, including admin support, customer service, marketing, bookkeeping, social media management, and more. Virtual assistants can work as independent contractors, freelancers, or as part of a larger agency. By taking on tasks that you don't have time for, they can help you be more productive, efficient, and profitable.
The virtual assistant market is expected to grow by leaps and bounds in the coming years, especially as the demand for more remote work roles increases. A 2021 market report by Technavio also predicts that the Virtual Assistant market will grow by USD 4.12 billion, at a CAGR of 12% between 2021-2025.

Source - Technavio

What exactly is Pipedrive CRM?
Pipedrive CRM is an industry-leading cloud-based customer management software designed to help businesses optimize their sales processes.
With highly customizable features and configurations, Pipedrive CRM can be tailored to meet the unique needs of a wide range of businesses, providing them with an array of benefits such as deal and pipeline management, contact management, activity tracking, reporting and analytics, and integration with multiple other tools and software systems.
As a result, thousands of businesses, from small startups to large enterprises, have chosen to utilize Pipedrive CRM to better manage and optimize their sales processes.
One of the most attractive features of Pipedrive that make it the top choice for companies using software to organize client information is its data security. Along with usability and customer experience, ensuring adequate security measures for users is not only a necessity but also a priority. A survey carried out by Forbes listed Pipedrive on top with regard to data security, when compared to competitors.

Source - Forbes
What are the benefits of Pipedrive?
Pipedrive provides a visual representation of the sales pipeline, enabling sales teams to stay organized and on track with the most important deals. It also allows sales managers to forecast sales revenue and identify potential bottlenecks in the sales process, enabling organizations to make more informed decisions regarding resource allocation and strategy. Additionally, Pipedrive allows businesses to customize their sales processes to suit their individual needs, guaranteeing that each deal follows an effective and consistent process.
Along with this, Pipedrive enables teams to collaborate more effectively by allowing them to share notes, documents, and feedback. This improves communication and boosts efficiency. Additionally, its integration with various business tools, such as email marketing platforms, customer support software, and project management tools, simplifies sales operations. This makes Pipedrive a reliable and professional solution for sales teams that use software for customer management.
Overall, Pipedrive helps boost revenue and customer satisfaction successfully.
How can a virtual assistant help sales teams manage Pipedrive CRM?
A virtual assistant can be an invaluable resource to your sales team when it comes to managing Pipedrive CRM. Here are some ways in which they can help streamline the process:
Data entry and organization
Accurate and up-to-date customer data is essential for effective sales management with Pipedrive CRM. To ensure that all customer information is accurately entered into the system and kept current, a virtual assistant can be employed to manage data entry and organization. This could involve managing contact information, company details, deal status, and notes on customer interactions.

Pipedrive CRM offers a wealth of reporting and analytics tools to monitor progress and pinpoint opportunities for improvement. A virtual assistant can assist your sales team in translating these reports and applying them to their sales approaches. This includes recognizing trends in customer behavior, recognizing areas for optimization of the sales process, and monitoring the effectiveness of different sales initiatives.

Lead generation and qualification
A virtual assistant can be a valuable asset to your sales team by identifying and qualifying new leads. This includes research to collect data on prospective customers and contact them to evaluate interest and obtain further details. Subsequent to the identification of leads, a virtual assistant can enter them into Pipedrive CRM to ensure that only the most promising leads are pursued by the sales team.
A virtual assistant can help to configure Pipedrive CRM to the specific requirements of your sales team, optimizing it for maximum efficiency and productivity. They can also assist with integrating the CRM with other tools and systems used by your sales team, such as email marketing platforms, social media accounts, and other software tools. By streamlining the sales process in this way, overall performance can be significantly improved.

A virtual assistant can provide invaluable support to your sales team's follow-up and outreach efforts. This includes sending emails, making phone calls, and scheduling appointments or meetings. Furthermore, they can aid in managing and responding to customer inquiries, all while ensuring that all customer communications are accurately tracked and organized through Pipedrive CRM.
Online presence management
Sales and marketing teams can benefit from utilizing a virtual assistant to optimize their website and online presence, including search engine optimization, managing advertising campaigns and updating content.

How do you manage a sales team virtually?
When managing a virtual sales team, there are a few key strategies to keep in mind. To ensure that all team members have the necessary technology and resources to stay connected, one should communicate regularly through video conferencing, messaging apps, or email.
Additionally, it is important to set and communicate clear goals and expectations for the team, and provide regular feedback and coaching to help them achieve those goals. Data and analytics should be used to track the team's performance and identify areas for improvement.
Furthermore, ongoing training and development opportunities should be provided to help team members improve their skills and stay motivated. Lastly, successes should be celebrated, and team members recognized for their contributions, both individually and as a team.
How do you create a virtual sales team?
In order to successfully create a virtual sales team, you have to:
Outline the objectives and assess the size and type of team required.
Identify the necessary skills and experiences for each team member, then create job descriptions.
Utilize remote recruiting and interviewing techniques to hire team members.
Equip team members with virtual sales training and onboarding to provide them with relevant knowledge and abilities.
Install sales technology tools like CRM and collaboration software to support the team.
Set clear expectations and regulations for communication, collaboration, and performance.
Stimulate teamwork and cultivate a positive team environment with virtual team-building activities.
Monitor team performance, provide feedback, and modify approaches as needed to ensure the team is reaching its objectives.
Why choose Wishup to hire a virtual assistant to help your sales team with Pipedrive CRM?
When running a business, small and mundane tasks limit your productivity and stop you from quickly growing your business. This is where a virtual assistant can come in handy. Virtual assistants will take care of your daily routine tasks and also share status updates with you.
Alongside this, they are efficient multi-taskers, who are capable of managing multiple tasks at once. Sales teams can especially benefit from virtual assistants as they can help with data entry, analytics, outreach efforts, lead generation and so much more.
At Wishup, our virtual customer assistants work quickly and help you save tons of time and effort every single day, all of which can be put to better use in networking and expanding your business.
In Conclusion
In summary, virtual sales representatives, when combined with Pipedrive CRM, can be an invaluable asset to a sales team. Automation of repetitive tasks, and providing insights into sales performance, assist sales reps in devoting their time to high-value activities, resulting in increased productivity.
Pipedrive's customizable sales process, sales forecasting, and collaboration capabilities create an effective and efficient environment for sales teams. By having the proper tools and processes in place, sales teams can leverage virtual assistants to maximize workflow, increase revenue, and meet their sales objectives.
Are you looking to hire a remote sales team to manage Pipedrive CRM? Wishup is here to help you. Email us at [email protected] today for a free consultation and more information.