Seven Must-Know Strategies To Build A Business In 2023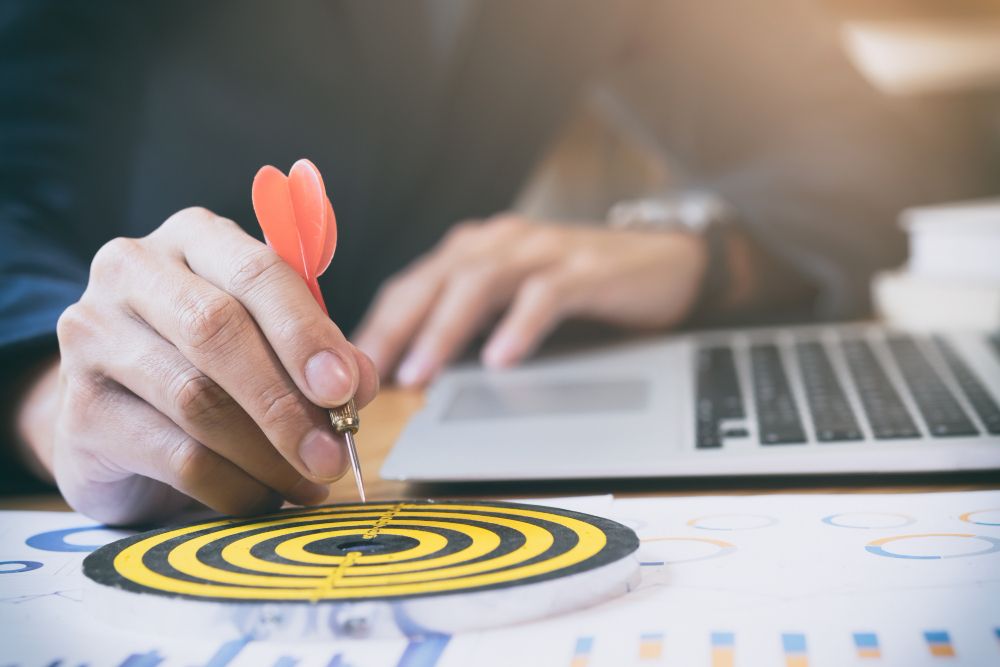 The past couple of years were full of uncertainty. Nonetheless, if they've taught us anything, it's to embrace change. Everything in the digital ecosystem now appears difficult for businesses, including employee engagement, marketing initiatives, database management, and excellent customer service.

This year saw many battles. For starters, the widely publicized problems with the global supply chain caused by pricing, worker shortages and delays, lack of available warehouse spaces, and increasing consumer demands have disproportionately hurt small businesses.

Furthermore, the rapidly spreading labor shortage has significantly impacted small businesses. More than half (51%) of small businesses claimed they couldn't fill all their job openings in Q4 2021. 92% of businesses reported receiving few qualified applicants to fill job openings. And, as the pandemic continues to spread, it's easy to become disheartened by the world's uncertainty.

As a result, it is tough to plan and strategize for the future. Nothing, however, can prevent your company from reaching new heights if you are prepared.

Businesses must become more resilient, adaptable, and agile to handle everything happening worldwide. Therefore, attention should be given to developing business strategy and marketing rather than just working on more and more routine tasks.

Business strategies serve as the road map for how you intend to run your business. To stay ahead in the game this year, businesses need to build a proper business strategy to streamline workflow. Strategic planning would allow companies to determine where they want to be in the upcoming years.

A solid business growth strategy is more than just a marketing plan; it's an essential part of your company's machinery. Without one, you're at the whims of a changeable customer base and shifting market conditions.

Growth is typically the primary goal for businesses. Keeping this in mind, business decisions are frequently based on what would support the company's ongoing development and success. Every company or industry must continue to grow to survive in a constantly changing global economy, especially small businesses looking to gain market share and outpace their competitors.

This article will walk you through the best business strategies for 2022. Following these strategies will assist you in making significant strides in the direction of growth. But first, let us define what a business growth strategy entails.

What is a Business Growth Strategy?

Image Source: Freepik

You can grow your company in several ways as a business owner. A growth strategy enables companies to expand their operations. Growth can be attained through practices such as opening new locations, investing in customer acquisition, or broadening a product line. The company's industry and target market influence its growth strategies.

The following categories can be used to classify business growth:

With organic growth, a business expands using its internal resources and operations. This is in contrast to seeking outside resources to help with growth.

Organic growth has the advantage of relying on self-sufficiency and avoiding debt. Furthermore, the increased revenue generated by organic growth can fund more strategic growth methods in the future.

Creating initiatives supporting your company's long-term growth is crucial to strategic growth.

In contrast to organic growth, these initiatives frequently demand a sizable investment of time and money. As a result, businesses frequently take an organic approach first, hoping to generate enough capital to invest in future strategic growth initiatives.

The internal growth strategy aims to increase revenue by optimizing internal business processes. This strategy, like organic growth, relies on companies using their internal resources. This strategy is all about making the best use of existing resources.

Internal growth can be more difficult because it requires businesses to consider how their processes can be enhanced and made more efficient rather than focusing on external factors such as entering new markets to facilitate growth.

The significance of growth strategies

Enable you to seize fresh opportunities.
Allow brand growth and increase your market share.
Increase your company's credibility.
Assist you in hiring more employees.
Boost sales and attract new customers.
Allow for product expansion.

Returning to where we started, let's look at the best strategies for building your business in 2022.

Top strategies to build your business in 2022

Image Source: Freepik

Create a business plan

Why not create one if you haven't already?

The year 2022 is very different from the years 2020 and 2021. And those years were unlike anything else that had come before.

Your business plan serves as a step-by-step blueprint for expanding your operation from where it is right now to where you want it to be in the future. Writing a business plan demands considering all facets of the operation, including your services (and their relevance), your target market, the competition, how you sell (and if it is sufficiently digital), a marketing strategy, and more.

You must protect your company's revenue and establish growth objectives for 2022 and beyond in your business plan. This is valuable during changing times because you can regularly track progress toward your goals to ensure your business is always on track. If not, you can immediately modify your operations rather than wait until it is too late.

Consider that on the road to success, your company may encounter challenges. Therefore, include backup plans in the strategy if anything from the first doesn't work.

The following factors can be considered as you create a strategy for your company's success in 2022 and beyond:

Have a clear vision.
Concentrate on the competitive advantage. This entails identifying your pricing strategy, delivery method, after-sales support, and other areas where you might excel over rivals.
Set clear goals to avoid muddled thinking about sales, marketing, and other approaches.
Make sure that all decisions (about business operations, employees, and customers) are fact-based.
Your business might not benefit from a short-term focus. So broaden your horizons and consider the long-term picture.
Establish a Formal Business Structure  
Establishing a formal business structure is a critical step in building your business's credibility. When starting a business, you have different options to choose from, including sole proprietorship, partnership, and incorporation. However, forming a limited liability company (LLC) is often the simplest and most flexible option for small businesses and startups.  What is an LLC? LLCs provide a separate legal entity for your business, which protects your personal assets and offers credibility to customers, investors, and partners. There is some cost associated with LLC that you must be aware of link one-time filing cost and ongoing cost like LLC annual fees in your state.
Forming an LLC offers several benefits over other types of business structures. Firstly, it separates your personal and business assets, which protects you from personal liability in case of lawsuits or debts. Secondly, LLCs are more flexible than corporations, and you have more freedom to run your business as you see fit. Finally, forming an LLC is a simpler process than incorporating a business and involves fewer formalities and ongoing compliance requirements. For these reasons, forming an LLC is often the best option for small businesses and startups looking to establish a formal business structure and build credibility.
Increase your company's online presence

Regardless of your company's physical success, its online presence will determine its future success. So if you don't already have a website for your business, you should get one in 2022. A website can help your business in many ways, including building brand recognition, increasing sales capacity (especially in the future), enabling email marketing, and much more.

Social media is another critical channel to consider. 40% of social media users said they used the platform to research businesses and products, and 67% said they purchased something they saw advertised on social media. Concentrating on just one or two social media channels where your customers are active can help your business grow significantly.


The recent pandemic has boosted the online economy, and most customers now prefer to do business online. So make sure you can be found online so your customers can find you.

To improve your company's online presence, take into account the following:

Get your company a website that, at the very least, lists your offerings (products/services), a biography, references, contact details, and a blog.
Capture the lead while it's hot and add an online booking system to your website if you are offering services or product sales if you are selling goods.
Ensure the content you regularly post on your blog is well-written, engaging, and helpful to your target audience.
Ensure you are accessible on all social media platforms your target audience uses.
Share relevant images, videos, and blog posts regularly on all media/social media platforms. This will benefit your traffic, conversions, sales, and brand visibility.

Attracting and hiring quality employees

Image Source: Freepik

Of course, in today's low-unemployment environment, finding qualified employees is difficult. Still, a strong team is at the heart of every successful business. Therefore, investing in talented and committed employees will have a significant positive impact on the growth of your small business.

A strong team is one of the most important aspects of a successful business.

According to the most recent labor data, the United States still has 10.7 million job openings and not enough potential talent to fill them. In reality, there are only 0.5 unemployed people for every job opening.

In such situations, hiring virtual assistants for your significant yet recurring business duties is the best option. They are a legitimate source of affordable talent with the skills required for small business growth. Using a virtual assistant eliminates the costs of hiring and training full-time employees while retaining a skilled workforce.

Platforms like Wishup provide pre-vetted, highly trained individuals to meet your company's needs. Getting virtual assistant services from Wishup or a team of remote assistants for various departments can result in significant financial growth. And what's more is that you get to work with the top 1% global talent, proficient in over 200 skills.

Look for ways to cut costs

Lack of cash flow, subpar market analysis, and unsuccessful alliances are some of the main reasons startups fail. One aspect of the equation is ensuring enough money is coming in but so is controlling expenses and building a reserve to see the company through tough times.

Even though profitable businesses make enough money to pay their bills and make a profit, this is rarely how they begin. Future financial challenges might arise even when revenues exceed the break-even point. A contingency fund for up to a year's operating expenses will aid in establishing a buffer. The same goes for starting with as few expenses as possible.

This may entail hiring virtual assistance for specific tasks until you can justify a more expensive full-time hire. It may entail having some employees work from home rather than investing in more office space. Starting with a lean mindset is preferable to later tightening your belt painfully.
Cutting costs is another quick and easy way to improve your small business's financial situation. But first, figure out where your money is going and what areas might benefit from some budget cuts. Then, you can categorize costs to learn where your money is going.

You may be able to save costs by terminating unnecessary software subscriptions, relocating to a shared office, or renting, leasing, or buying used equipment. Do you operate a store online? Finding a wholesale distributor is a great way to reduce costs for your business.

Since every dollar counts when you run a small business, try to cut costs or make adjustments wherever possible to boost your cash flow and financial standing.

Make company culture a priority

Businesses have been tackling "The Great Resignation" throughout the pandemic, with workers quitting at record-high rates. One reason is that people's definitions of what constitutes a healthy work-life balance and what they seek in the company culture are evolving.

Many employees leave their jobs because of unmet expectations at work. Because employee priorities vary greatly, businesses should begin surveying teams to set expectations and develop proper retention strategies.

One thing to consider is whether they are satisfied with their roles and benefits.

Businesses prosper when their employees are happy.

Creating a strong work culture is one of the best ways to keep good employees. It might be worthwhile to spend money on events to get your employees to know one another. Make it a point to establish reliable connections through openness.

Additionally, it's essential to have an open-door policy so that your employees can express their concerns before they escalate and force them to quit. Finally, be as accommodating with schedules as possible, considering the past few years of remote work. All these efforts to keep employees will be less expensive than hiring new workers to replace those who leave.

Strengthen your connections with your customers

Image Source: Freepik

This is not a new trend. It's a requirement. Building customer relationships entails listening to customers' needs and making every effort to meet those needs. Additionally, try to tailor your products or services to their needs.

Making customer/buyer personas is a great way to begin considering your customers' problems and potential solutions.

Are your services and products meeting the needs, desires, and interests of your target customers?

Next, get in touch with your current customers and ask them for feedback. They are the best people to tell you how you are doing and even offer suggestions for improvement.

Customers feel valued when their issues are quickly resolved, and their concerns are promptly addressed. Go above and beyond for the customers, and ensure your staff is adequately trained to provide the best service. It would be great if you consider getting a business number.

To continue to be accessible to your customers whenever they need you, you must provide excellent customer service. Customer service investments require a significant time and resource commitment. If you want to reap the benefits of loyal repeat customers, be prepared for this.

Align with complementary businesses and industries

Lastly, networking is necessary for starting and growing a successful business. You can discover best practices and gain knowledge from the experiences of others. Furthermore, your contacts might lead to new chances when striking up a discussion.

Begin by signing up for organizations and online networking forums specific to your industry. Then, to participate in the discussion, leave a comment on other people's threads or start your own in subjects that are a good fit for your skills and interests.

It's crucial to remember that networking is a two-way street, so whenever you speak to someone, be sure to offer them something helpful.

An additional effective strategy for small business growth is occasionally partnering with another company or a person, as entrepreneurs who barely know technology, can find a tech co-founder and don't worry about that. Depending on your business type, partners might provide extra resources regarding workforce, skill sets, knowledge, equipment, or technology. Or it might just make it possible for both companies to grow into new markets without facing direct competition.

Paving your way towards business growth!

You can quickly grow your small business growth in the coming months by implementing some or all of these seven steps. Then, no matter the ambiguities, you can still expand your clientele, increase sales, and outperform your competitors while still providing your customers with high-quality products and services.

A well-executed business-building strategy can produce the desired results regardless of the type of business you run. Moreover, the growth will be limitless when combined with devoted professionals from around the world!

Depending on your business demands, our virtual assistant services offer the flexibility of full- or part-time VAs. The best part is that because our virtual assistance is entirely remote, there are no overhead expenses usually associated with traditional employees. Our virtual assistants also possess over 200 specialized skills and were chosen from a pool of applicants representing the top 1% of the world's talent.

To hire a virtual assistant immediately, contact us at [email protected] or arrange a free consultation with our experts.