Streamline Your Accounting Needs with an Online Accountant
By outsourcing your accounting needs to well-trained virtual assistants, you can rest assured of a robust, scalable, and streamlined accounts process while focusing on your larger business goals. Hiring a virtual assistant can help you streamline your accounting needs.
"Accounting is the language of business, but sometimes it sounds like gibberish to non-accountants - and let's be honest, even to some accountants too."
Managing your accounting processes isn't straightforward. Creating accounting workflows is challenging, and staying on top of things isn't always possible - something will slip through the cracks if you aren't careful.
Running your business doesn't leave you much room to overhaul your existing accounting processes. But that's what virtual assistants are for. By outsourcing your accounting needs to well-trained virtual assistants, you can rest assured of a robust, scalable, and streamlined accounts process while focusing on your larger business goals.
Here are some ways why hiring a virtual assistant can help you streamline your accounting needs.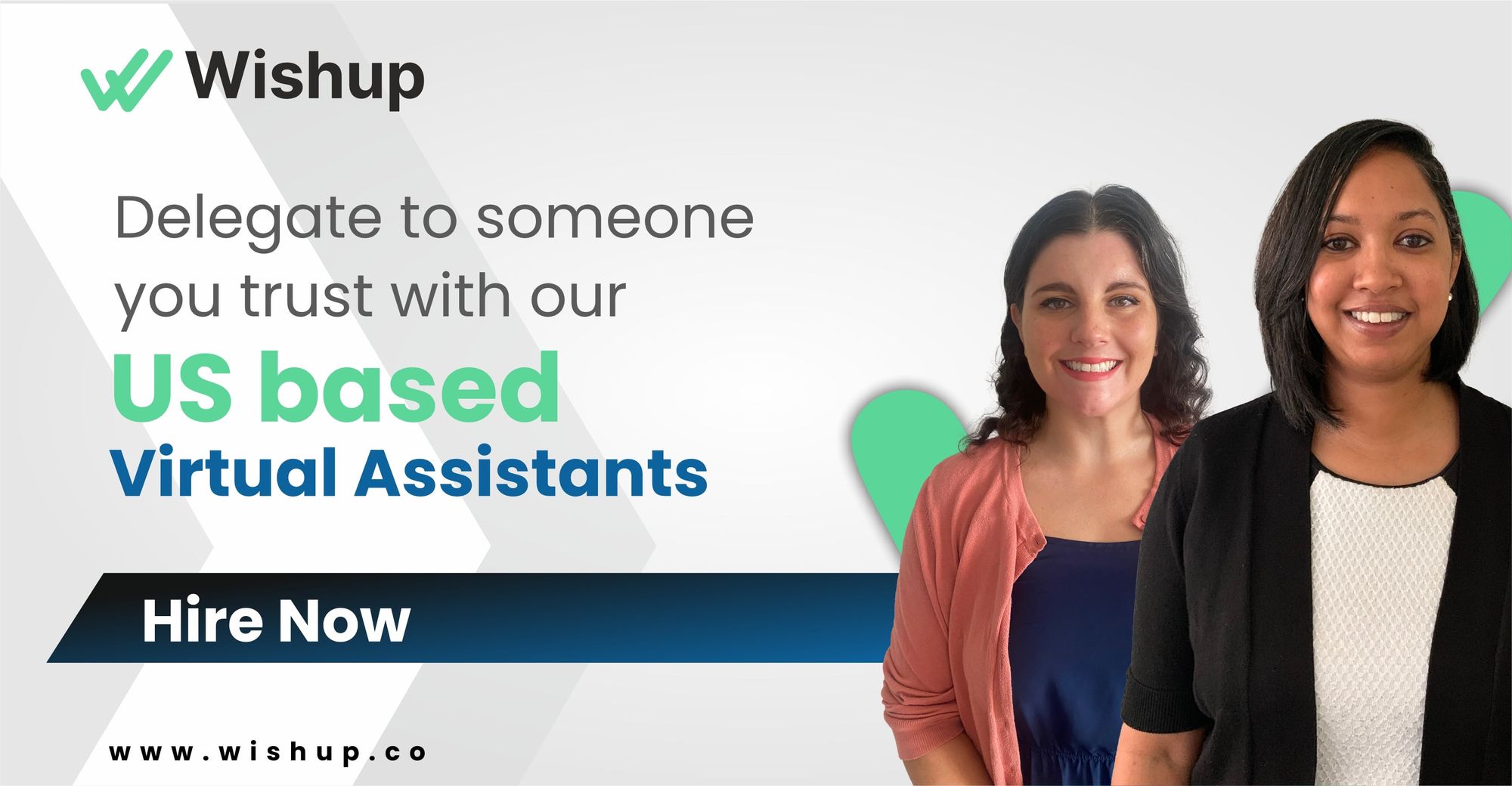 Why Hire An Online Accountant to Streamline Accounting?

1 A Virtual Assistant Brings You Expertise
"Why do I need an expert when I can manage your accounting needs yourself?" Well, as your business grows, so does your revenue, and so do your books. Bigger books mean more number-crunching and more room for mistakes.
Here is where outsourcing your accounting needs to an expert can help. In the words of Nobel Laureate Werner Heisenberg, "An expert is someone who knows some of the worst mistakes that can be made in his subject and how to avoid them." And this is exactly why hiring a virtual assistant for bookkeeping and accounting is beneficial in the long run.
Well-trained business accountants possess extensive knowledge and experience in accounting, using which they can:
Avoid and prevent mistakes
Uncover valuable insights
Offer expert advice that drives business growth
Stay up-to-date with the latest accounting regulations and laws, ensuring compliance.
2 Improve Your Overall Business Efficiency
Efficiency in accounting is more than just "doing the right thing." It is also about doing things right. Virtual bookkeeping services lead to a higher efficiency because their accountants are knowledgeable and remain highly focussed on their job.
Meanwhile, you can focus on your core business operations, have more time, and improve your productivity. Thus, outsourcing causes a domino effect in the positive direction, improving the efficiency of your overall business operations.

3 Cost savings
Outsourcing accounting is more cost-effective than hiring an in-house accounting team. By outsourcing instead of hiring, you can save money on salaries, benefits, training, and equipment. What's more, you can also cut down the costs associated with turnover and recruiting.
4 Streamline Your Accounting Workflow with Technology
It is the era of technology-driven businesses. But software tools cannot do much on their own (at least till our AI overlords take over.) You will need people who understand how to use technology, such as accounting software, to build your business. In fact, 57% of business owners say that they want accountants with technical literacy.
Virtual bookkeepers are well-versed with the latest technology that supports accounts management, taxation, record keeping, and more. You don't need to go through the ordeal of learning these tools yourself or training new hires.
5 Scalability
Outsourcing accounting allows you to easily scale your accounting processes up or down depending on your business needs. How? As your business needs change with time, you can increase or decrease the level of services you need.
6 Time Savings
Outsourcing your accounting saves you a ton of your precious time:
You and your employees have more time to focus on your larger business goals
Fewer errors mean timely task completion
More expertise, faster solutions
Access to technology enables you to automate repetitive manual tasks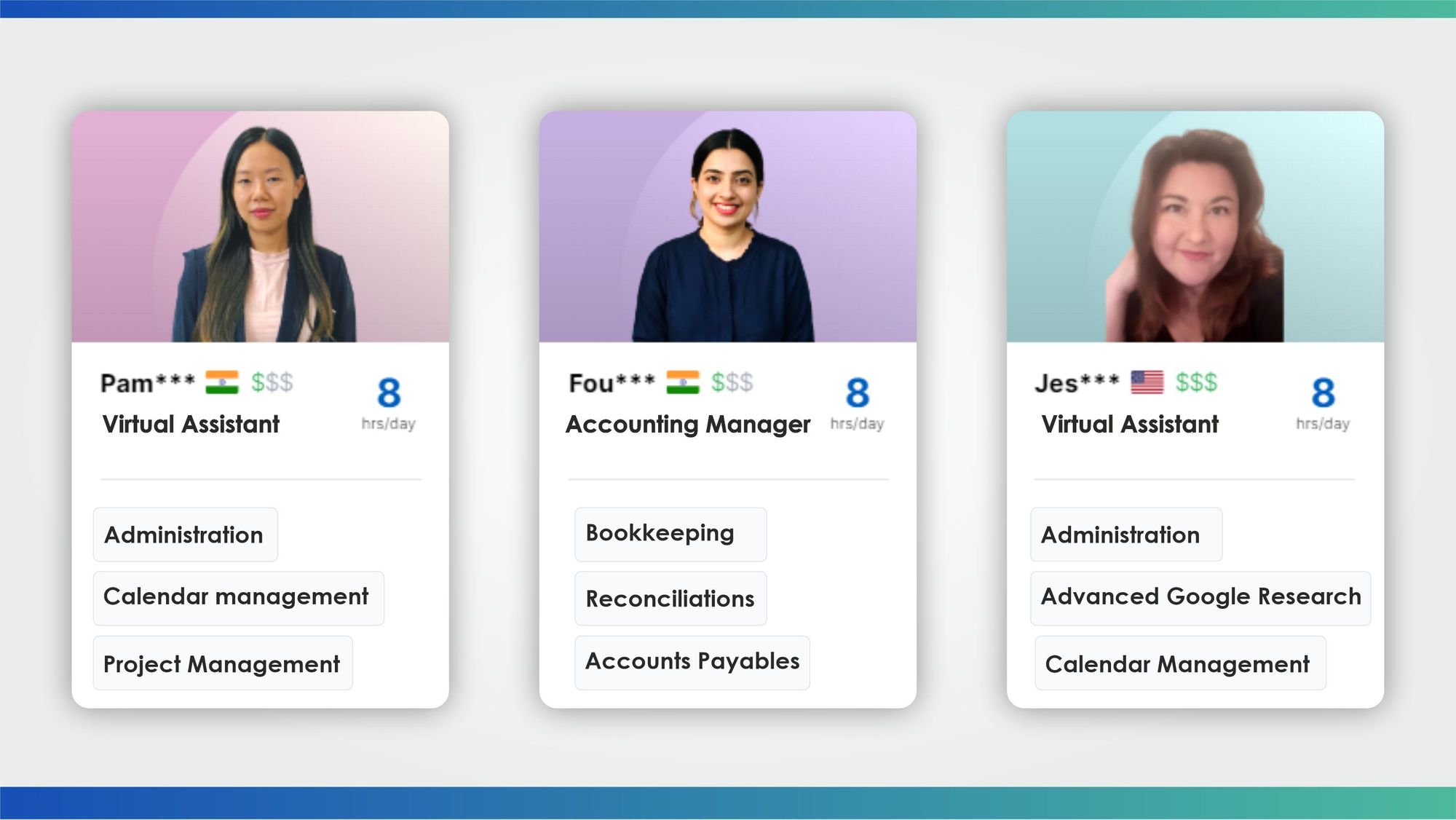 3 Tips to Streamline Accounting with An Online Accountant's Help

1 Ask Them to Document Your Current Processes
Before you begin to build a streamlined workflow, you need to identify all the steps in your current process.
If you have outsourced accounting services to a trained professional, they will first conduct an audit of your existing systems and software that your company uses on a daily basis. Next, they will examine how "the baton is passed," i.e., how accounting tasks are handed off. This can be person to person, person to system, or even how data is pumped from system to system.
And once the audit is done, they can represent the flow of work with flow-charting tools and diagrams.
2 Troubleshoot!
Once your business accountant provides you with the reports you need, go through them to identify any issues with your accounting workflow. For example, you might be using an outdated system somewhere in the pipeline. Once you find the error, work with your virtual assistant to rectify it and bolster your accounting process.
3 Standardize your workflow
If there is any "disconnect" in your workflow, you need to standardize. This means that you must maintain certain standards throughout your workflow for easy data transfer, less confusion, and better results.
Here are 10 processes you can standardize with the help of your virtual assistant:
Data collection
Tax Preparation
Reviews
Delivery
E-filing
Tracking
Analyzing
Reporting
Updating invoices
Bill payments and collections

Outsource Your Accounting and Bookkeeping Services with Wishup
If you want to avail of business accounting services by hiring a virtual assistant, Wishup brings you the top talent in the industry.
Hiring a virtual assistant through Wishup is as easy as it gets! Here is what you need to do:

Identify the tasks you need help with: What do you want your virtual assistant to do? Is it just accounts management, bookkeeping, or more? At Wishup, our virtual assistants can handle a plethora of tasks. Plus, our hiring team is always here to assist you if you're unsure of what tasks you can delegate to your virtual assistant.

Next, schedule a free consultation: Once you know where to start, schedule a quick call with us. A member of our team will connect with you, understand your needs, and we will proceed to match you with the best virtual assistant.

Have a meeting with your virtual assistant and welcome them on board: Once team Wishup has handpicked and approved the right virtual assistant for you, you can meet them virtually via a phone call or a video call. You can introduce them to their job responsibilities, explain their role, and list out the deliverables you expect from them.
Wishup is a leading services provider for remote assistants and virtual assistants. You can trust Wishup because
1 We provide affordable, high-quality service
If you think high-quality service comes at a high price, you need not worry! Wishup helps you access the best virtual assistants at a pocket-friendly price. Since our virtual assistants work remotely, you can avoid all overhead costs like equipment and office space. Plus, you need to bear the costs of training, onboarding, insurance, and other employee benefits. Hire a virtual assistant starting at just 9 USD an hour, or about 20,000 USD per year. This is less than half of a regular in-house assistant's annual salary, which can go as high as 75,000 USD.
2 Skilled professionals with opportunities to upskill
Wishup offers skilled professionals with training and growth opportunities provided in-house. Our virtual assistants receive intense training after we onboard them. We duly prepare them for all aspects of their job. Our virtual assistants are trained in over 70 tools and have access to workshops and courses, which help them continuously upskill and advance their careers.
3 Access to global talent
Hiring remotely allows you to choose a candidate based on their qualifications rather than just their geographical location. At Wishup, we have virtual assistants in India and the US so that you can choose the best fit for your company according to your budget and preferences.
4 Get started early with a speedy onboarding process
You won't have to go through the time-consuming process of recruiting and hiring when you choose Wishup. Why? Well, we do the job for you! After your free consultation, your virtual assistant can start working within the next 24 hours.
5 Top-quality candidates only
Wishup only hires the top 1% of applicants. So, you can rest assured that you receive the best possible service. We conduct multiple rounds of interviews before hiring to make sure that our virtual assistants have the necessary experience and qualifications.
6 Risk-free trial period
Wishup offers a 7-day trial period. So, if you are not sure about hiring a virtual assistant, you can try out our services before committing to a subscription. So, you have the advantage of testing out our services before you make your decision.
7 Instant replacement policy
If you're not satisfied with the services provided by your virtual assistant, don't worry. We will provide an instant replacement with no questions asked.
8 Flexibility to scale
Remote business accountants don't require long-term contracts or commitment. You can hire them for your small business on a project basis and end the contract when their services are no longer needed.
9 Data security
When it comes to finances, privacy and confidentiality are crucial. That's why we run thorough background checks on all of our employees and require them to sign NDAs before they sign up with you.
Grow your business with our expert online accountants
Hiring a virtual online accountant can greatly benefit your business by streamlining your accounting needs. With the convenience of remote access and the expertise of a professional, virtual online accountants can provide a range of services including bookkeeping, tax preparation, and financial reporting.
Ready to outsource your accounting with Wishup? Contact us at [email protected] or visit our website and book a free consultation.