When you start a business, there are several core functions you need to take care of. Bookkeeping and accounting are two of them. Without proper and accurate bookkeeping and accounting, you cannot run your business even for a week.
However, bookkeeping is not easy. It involves time-consuming processes like tracking, recording, and analyzing financial transactions. All this can be daunting for busy business owners, especially those lacking bookkeeping knowledge. This is where templates for bookkeeping come in handy.
Templates offer businesses a convenient way to keep their finances organized and accurate with minimal effort and time expenditure. Using a bookkeeping template can help reduce errors and streamline the process of managing financial records.
In this blog post, we will talk about what bookkeeping templates are, why you should use them, and the various types of bookkeeping templates available for you. Read on!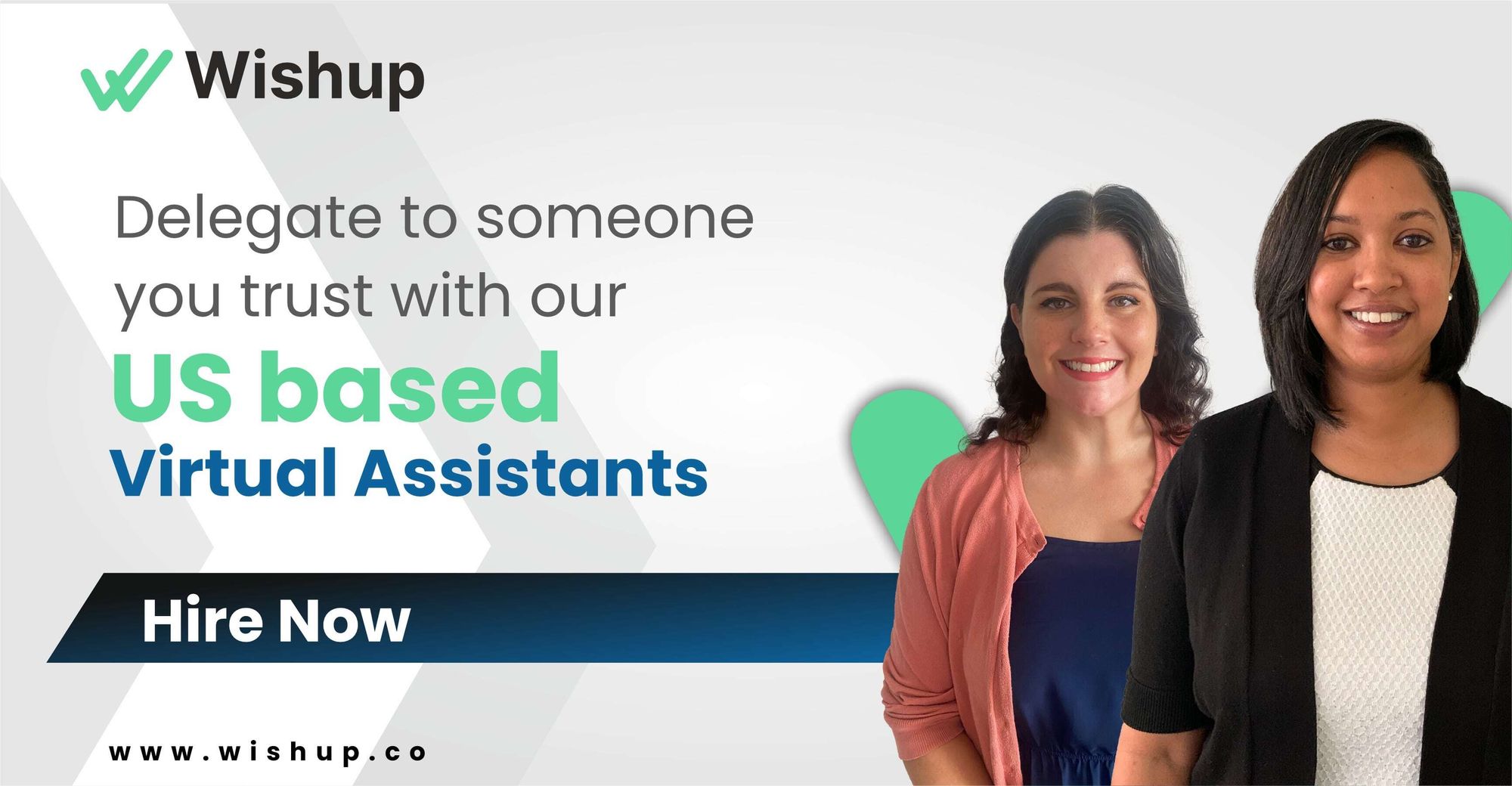 What Are Templates for Bookkeeping?
In the simplest terms, bookkeeping templates are pre-designed documents that come in various forms, like spreadsheets, forms, and digital documents. They can be used repeatedly with only minor adjustments to suit the particular needs of a business.
With the help of a bookkeeping template, businesses can easily record financial transactions and track their financial activities without spending a lot of time or effort.
Why Should You Use Templates for Bookkeeping?
Using templates for managing your bookkeeping has numerous advantages. For starters, templates are an efficient way to save time. This is because you will only need to enter their financial data into a predefined template rather than creating a new document from the ground up.
Secondly, by using a structured format for data entry, businesses are guaranteed to have accurate financial records. Thus, templates minimize mistakes and ensure you can keep your financial records systematically and precisely.
Types of Templates for Bookkeeping
1. Income Statement Template
Income statement templates are helpful for business owners to monitor their revenue, expenses, and overall profitability over a period.
Businesses can use these templates to record details on sales, cost of goods sold, operating expenses, and taxes. It helps them get a complete picture of the company's revenue, expenses, and net income. Business owners can make informed decisions about their finances by having a clear view of their financials.
Get the income statement template here.
2. Balance Sheet Template
Balance sheets are a key tool used to demonstrate a business's financial standing at a given moment. Thus, a balance sheet template is of utmost importance for a business. It consists of a listing of assets, liabilities, and equity.
Using accounting spreadsheets or balance sheet templates, business owners can take a snapshot of their financial well-being and monitor their assets and liabilities.
Get the balance sheet template here.
3. Cash Flow Statement Template
As their name suggests, cash flow statement templates are used by businesses to manage their cash flow and plan for future expenses.
These templates consist of sections that show how much cash is coming into and going out of the business over a certain period of time. They also represent the net cash flow. By using this template, businesses can clearly understand their cash, avoid cash shortages, and better plan their finances.
Get the cash flow statement template here.
4. Managerial Accounting Template
Managerial accounting templates allow business owners to track and analyze financial data and make fully-informed decisions.
These templates are designed to provide a comprehensive view of a company's financial performance. They include sections for revenue, expenses, profits, and losses. Businesses can use these templates to record these transactions and gain deeper insights into their operations. By using these templates, businesses can also pinpoint areas for improvement and make sound decisions.
Get the managerial accounting template here.
5. Cost Accounting Template
Cost accounting templates can be a powerful tool for businesses. They help you monitor the expenses made in the production of a product or service. These templates usually consider direct costs, such as labor and materials, and indirect costs, like overhead and administrative expenses.
Using cost accounting templates, businesses can effectively manage their costs and identify areas to reduce their expenditure.
Get the cost accounting template here.
6. Expense Form Template
As the name suggests, expense form templates help businesses monitor their expenses. These expenses include travel expenses, office supplies, and other operating expenses, etc. The template consists of sections like dates, amounts, and categories. Business owners can fill out an expense form template to ensure no deductions are overlooked when filing their taxes.
Get the expense report template here.
7. Sales Invoice Template
Sales invoice templates provide businesses with a convenient way to bill customers for products or services sold.
These templates typically include the date of the sale, the product or service sold, the price, and any applicable taxes. With the help of sales invoice templates, businesses can easily manage their accounts receivable and ensure prompt payment for their goods or services.
Get the sales invoice template here.
8. Statement of Account Template
Statement of account templates gives a comprehensive summary of a sale made to a customer. It typically includes the customer's name, the amount owed, payment history, and any outstanding balances, thus demonstrating a customer's outstanding balance with any payments or credits applied.
The template helps businesses keep track of their receivables and ensure that payments are made on time.
Get the statement of account template here.
9. Accounts Payable Ledger Template
Accounts payable ledger templates help businesses keep track of their outstanding debts and payments to vendors.
This template generally includes the vendor's name, the amount due, the due date, and a record of payment history. Businesses can record relevant data in these templates, manage their accounts payable, and avoid late fees and penalties.
Get the accounts payable template here.
10. Accounts Receivable Template
With the help of accounts receivable templates, business owners can track customer invoices and payments effectively.
The template usually includes the customer's name, the invoice amount, the due date of the payment, and the payment history. With its help, businesses can keep track of their invoices and ensure they receive prompt payment for their products and services.
Get the accounts receivable template here.
Best Resources for Templates for Bookkeeping
Now that you know the different types of bookkeeping templates, you might be interested in knowing where can you get these templates, right?
Well, there are numerous resources that offer top-notch bookkeeping templates for different businesses. Let's have a look at the most popular ones:
1. Smartsheet
If you are just getting started with bookkeeping templates, there is no better resource than Smartsheet. The platform offers top-notch bookkeeping and accounting Excel template and ensure you have everything you require.
The bookkeeping templates Excel and accounting templates for Excel are divided into categories like income statement, balance sheet, and cash flow statement templates. You can also find templates for expense tracking, invoice management, and more. These templates are fully customizable and can be integrated into your bookkeeping software.
2. Business Accounting Basics
If you are searching for a top-notch Excel accounting template, check out the templates Business Accounting Basics. You can find 16 free templates here, covering almost all your basic bookkeeping needs. The bookkeeping Excel templates that are included in this list include cash book, petty cash book, balance sheet, and more.
3. ExcelDataPro
With ExcelDataPro, you can easily manage various bookkeeping tasks like invoices, employee salaries, balance sheets, etc. The list has multiple bookkeeping on Excel template and other valuable resources like FAQs, blogs, glossaries, and more.
4. Beginner Bookkeeping
If you are looking for easy-to-understand accounting templates in Excel, check out the resources at Beginner-bookkeeping.com. This website is specifically designed to keep the needs of beginners and small business owners in mind. It offers excellent information and clear explanations on how to use different types of templates, such as cash flow forms, balance sheets, and more.
You can open these templates in MS Excel or choose to use them in OpenOffice.

Boost Your Productivity by Outsourcing
Using an accounting spreadsheet or bookkeeping Excel template is an excellent way to simplify your financial recordings and management. However, you will still need to spend plenty of time filling out these templates, analyzing the statements, and ensuring everything is up-to-date and accurate.
As a business owner, finding time for all this can be difficult. So, to boost your productivity, you should consider hiring a virtual bookkeeping assistant or outsourcing your routine bookkeeping tasks.
Here are some of the ways in which outsourcing bookkeeping and accounting services can help you boost your productivity and gain a competitive advantage:
1. Time Savings
Outsourcing bookkeeping services can be an excellent way for businesses to maximize their efficiency and productivity. It allows you to free up your employees' time, enabling them to focus on their core competencies. Moreover, outsourcing providers have the expertise and experience to complete the bookkeeping quickly and accurately, allowing businesses to maximize their time and resources.
2. Increased Accuracy
For the financial well-being of any business, accurate bookkeeping is a necessity. Unfortunately, you may find it difficult if you don't possess the relevant training and experience.
To guarantee that your business's financial documents are correct and current, you can opt for online bookkeeping service provider. Virtual bookkeepers have all the tools, skills, and knowledge they can use to ensure all financial information is recorded correctly, thus minimizing potential errors.
3. Reduced Costs
Businesses can benefit from cost savings by outsourcing their bookkeeping tasks. Having an in-house bookkeeper may be expensive due to the need to cover salary, benefits, and training. However, outsourcing providers offer these services at a more economical rate without needing to pay for any employee-related expenses.
Why Hire Virtual Bookkeepers from Wishup?
Top 1% of applicants: At Wishup, we strive to provide our clients with the highest level of service. That is why we only accept the top 1% of applicants, carefully selecting those who we believe will give our customers the best experience.
24-hour onboarding: Our onboarding process is one of the quickest in the industry. Once you have selected your desired bookkeeper, we will help you onboard them within 24 hours!
Instant replacement: At Wishup, we understand that a quick solution is needed if a virtual bookkeeper is not meeting expectations. That's why we offer an instant replacement without asking any questions.
Dedicated account manager: At Wishup, every client is allocated an individual account manager who is available to address any queries or worries they may have.
7-day risk-free trial: To ensure that our virtual bookkeeper is the right fit for your business, we also offer a 7-day risk-free trial. It provides an opportunity to test out the service before committing.
In-house training in 70+ no-code tools and 200+ skill sets: At Wishup, we prioritize investing in training and development for our virtual bookkeepers. This ensures they can deliver the highest quality of service. Our VAs possess 200+ skill sets and know how to use 70+ no-code tools.
Option to choose from both Indian and USA virtual bookkeepers: Clients can select virtual bookkeepers from either India or the USA, depending on their particular requirements.
How to hire from Wishup?
At Wishup, we have a quick 3-step hiring process. Here's what our hiring process includes:
Identify your problem area: In the first step, you will have to consider which bookkeeping tasks you wish to delegate to our virtual bookkeeper.
Schedule a free consultation: Once you have identified the tasks you want to outsource, you can schedule a free consultation with us.
Onboard your virtual assistant: After that, all you have to do is choose your desired bookkeeper and onboard them.
Conclusion
To sum up, bookkeeping templates are a must-have for businesses of all sizes to manage their finances effectively. They offer a systematic and logical approach to monitoring income, expenses, and other financial transactions. This is paramount for having accurate records and making shrewd business decisions.
Furthermore, outsourcing bookkeeping duties to a professional provider can offer numerous advantages, such as time savings, greater precision, and cost reduction. So, don't wait for long. Schedule a free consultation with us at Wishup or email us at [email protected]
Subscribe to Wishup Blog | Remote Teams | Remote Employees
Get the latest posts delivered right to your inbox