The pandemic has brought about many changes for businesses, including an influx of remote and freelance workers, who now communicate via video conference tools while working from the comfort of their own homes.
More businesses are now opting to hire highly qualified virtual assistants who are skilled in various tasks instead of employing full-time staff.
If you are wondering how hiring a remote workforce can help businesses, this guide will help you understand the benefits of hiring remote workers such as virtual assistants.
What Is a Virtual Assistant?
A virtual assistant is a type of freelance contractor who provides a wide range of highly skilled remote services to various businesses. They normally have significant experience in roles such as administrative assistants or office managers, which enable them to be skilled in many tasks.
Here are some of the most common virtual assistant services:

General administration
Social media assistant duties
Customer service
Event management
Schedule management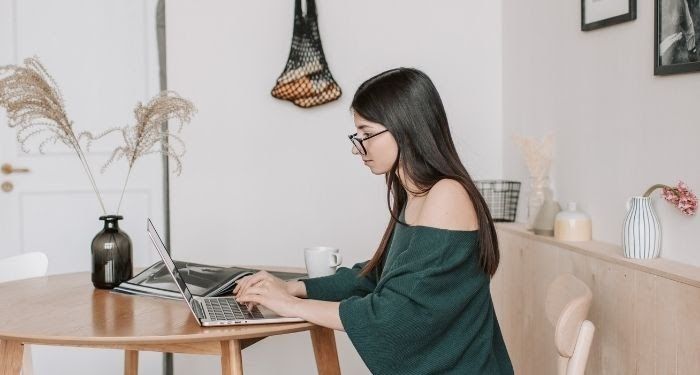 (Source: Canva)
What are the Benefits of Hiring a Virtual Assistant?
Hiring a virtual assistant offers a wide range of benefits for businesses, as they can help you organize and market your business while simultaneously reducing costs. To help you understand how a virtual assistant can help you, here are 15 ways hiring a virtual assistant can reduce your company's outgoings.

Save on recruitment costs
The very first thing you can avoid by hiring a virtual assistant is recruitment costs. Adding to your team can be an expensive process, especially if you are using a professional recruitment company.
To avoid recruitment expenses, you can hire a virtual assistant directly via LinkedIn or by placing an affordable job advert on employment or virtual assistant websites. When doing this, make sure you include a detailed job description, along with an expected salary in order to attract the right person for the job.

2. You can hire the best people around the world
Another advantage of having a virtual assistant is that you choose anyone you like from anywhere around the world without worrying about travel restrictions or visas. By doing this, you can gain access to a wider talent pool, where you are guaranteed to find the perfect person for the job.
This will also ensure that you work with someone who is highly proficient in what they do. This will prevent any mistakes while improving your business' growth. An effective tactic to find a virtual assistant who has these qualities is doing job wrapping, which will save the company's time and improve the recruiting process.

3. Virtual assistants draw up their own contracts
The great thing about working with remote workers is that they normally draw up their own contracts. They usually prefer short-term contracts. However, after a while, you may want to suggest longer-term contracts which will avoid regular negotiation.
If you are looking to save time on the hiring induction process, then all you need to do is read over the contract to check you are happy. Then, all you need to do is agree to the contract and sign on the dotted line.

4. No need to hire managers
If you are just starting off your business and planning to employ a virtual assistant, there is no need to hire managers or supervisors to oversee remote work. The reason for this is because the majority of virtual assistants are highly skilled and normally have management experience.
Experienced virtual assistants can easily manage themselves.  This will cut down your employment costs and save a significant amount of time, as there is no need to micromanage.

5. No need to pay for workspace
One of the most cost-effective benefits of hiring virtual assistants or other remote workers is that you do not need to rent or buy an office. This will reduce your costs significantly while also avoiding additional costs such as utility bills, which will help lower your carbon footprint.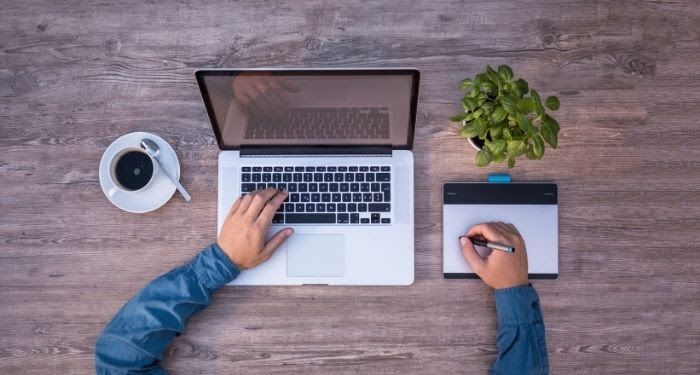 (Source: Canva)

6. Holiday pay is not included
Another financial benefit is that you do not have to pay freelancers holiday pay, as they are contracted on a self-employed basis. This will also increase productivity, as virtual assistants will work from anywhere, even when they are on holiday.

7. No employee-related taxes
Unlike your employed staff, you are not required to pay taxes when onboarding a virtual assistant, as they will deal with their own taxes. There is also no need for you to pay any pension contributions, which is an automatic procedure for in-house staff.

8. Training is not required
The majority of virtual assistants are highly skilled and, therefore, already have the necessary training. This means there is no need for employee training, as they already have the qualifications, knowledge, and skills required to do their job and complete tasks to the best of their ability.

9. They provide their own equipment
One of the biggest advantages of working with a virtual assistant is that there is no need to purchase extra work equipment for them, as they should have everything they need. Normally, you would need to pay out for various items such as a computer, laptop, mouse, keyboard, office chair, stationery, phone, and more.
By hiring someone who already has everything they need, you can save a significant amount while also increasing productivity from the get-go as they are able to start straight away with no issues. While you are not obliged to provide any of these items, sharing recommendations for optimal productivity, comfort and good health, such as ergonomic office furniture and equipment never hurts. Options for the office range from adjustable desks to ergonomic mouse pads; good ideas for any perks you wish to gift them down the line.

10. Virtual assistants plan ahead
Another major attraction that companies love about virtual assistants is that they are always organized and plan ahead at all times. This could include anything from scheduling work calendars to future-proofing in order to prevent any issues within the business at a later date.
Planning ahead will not only prevent any problems further down the line but will also allow you to keep track of any estimated projections. This will ultimately enable your business to achieve both short-term and long-term goals.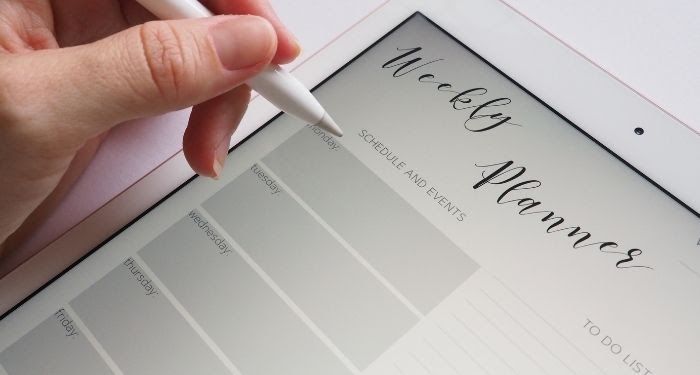 (Source: Canva)

11. Increased sale leads
If you hire a personal assistant on a remote basis with specialist knowledge in marketing and lead generation, this should ultimately lead to more increased sales. They will also implement everything they have learned from previous roles in order to maximize sales conversion rates.

12. Experts at website design
Website design is one of the many skills that digital marketing virtual assistants offer to businesses. Many companies hire virtual assistants as they are in need of a brand website or a complete redesign. Most freelancers will be skilled in web development, graphic design, and content writing which means there will be no need to hire additional workers.
By hiring a specialist in this area, you can massively enhance the look of your website as well as its functionality which will significantly improve user experience. An attractive and practical website will ultimately lead to increased customer interest, which will enable your business to grow and thrive.

13. Avoid customer complaints
Virtual assistants are known for being extremely meticulous, which should result in fewer complaints or bad reviews from disgruntled customers. They are also excellent in customer-facing situations, which require them to speak over the phone, via email, or an online chat.
Having a virtual assistant communicate with your customers regularly will also help build strong relationships, resulting in return visits and increased sales. You may also benefit from glowing online reviews that should significantly boost brand awareness and build trust.

14. Quick task turnaround
The majority of freelancers work in a fast-paced manner without sacrificing quality. This is because they are normally paid a set rate. Therefore, they would prefer to complete tasks quickly, so they can complete additional jobs for more money.
By hiring a virtual assistant who can complete tasks before a given deadline, you can benefit from increased productivity, as you will be able to pass more work to them than you intended.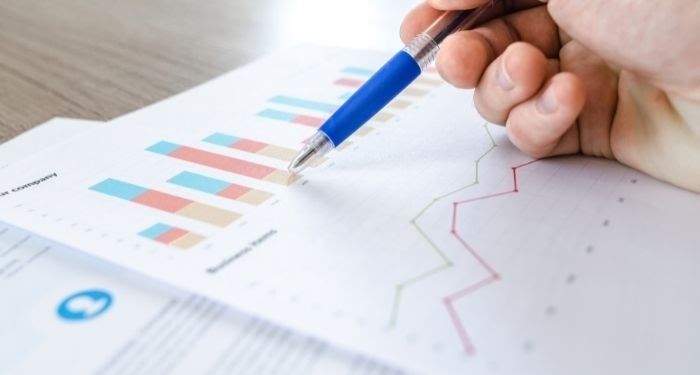 (Source: Canva)

Now, you have a better understanding of the many benefits of hiring a virtual assistant, why not start your search now?
Keep in mind, when choosing a virtual assistant, make sure you ask for evidence of previous work. The majority of freelancers now use e-portfolio platforms to showcase their skills and knowledge. It would be best to ask for a resume that includes relevant work and education experience, as this will help you choose the right person for the job.
When advertising a remote role, make sure you include a thorough description of the job along with the rate or salary, as this will enable you to find capable virtual assistants within your budget.
Here at Wishup, we can help you find the right virtual assistant for your business. With us, you are guaranteed to find reputable workers, as we thoroughly vet all of our virtual assistant applicants to ensure they are trusted and have more than five years in the industry. They also undergo at least one month of training with over 50 businesses, so if the quality is what you are looking for, you can find it at Wishup.
Author Bio
Heather Barrigan is a Freelance Writer and Political Correspondent at ImmiNews, specializing in outreach and the creation of engaging and informative immigration-related content.
Subscribe to Wishup Blog | Remote Teams | Remote Employees
Get the latest posts delivered right to your inbox