The Top 6 Affiliate Marketing Companies
"Marketing is no longer about the stuff you make but the stories you tell."
- Seth Godin
In the past, the main goal of marketing was to draw attention to the qualities and characteristics of goods and services. It centered on showcasing the "stuff" a company produced, emphasizing its quality, specifications, and benefits.

However, successful marketing now revolves around storytelling. It is about creating and sharing compelling narratives that strike a personal or emotional chord with the target audience.
Here, one marketing gimmick that's winning is – Affiliate Marketing!
Affiliate marketing aims to establish connections. While affiliates promote various goods and services and diversify their revenue streams, advertisers can access an extensive network of affiliates with distinct audiences and strategies. Everyone benefits from this win-win situation: affiliates receive commissions, advertisers increase their reach, and affiliate marketing companies enable it.
However, choosing a good affiliate marketing company is the key to succeeding in this business.
In this article, we have cherry-picked the best affiliate companies for your business. We will also explore the factors you must consider when selecting an affiliate website or company.
First, let's begin with what affiliate marketing companies are!
What are affiliate marketing companies?
These companies are experts at linking brands with a community of enthusiastic affiliates who market goods and services to people worldwide. In today's dynamic e-commerce ecosystem, affiliate marketing companies are intermediaries between businesses looking to expand their reach and marketers eager to monetize their skills.
Their main goal is to arrange alliances between companies, also known as merchants or advertisers, and independent marketers or content producers, known as affiliates. These affiliates market the companies' goods and services in return for a commission on sales or other predetermined activities.
Affiliate marketing's performance-based model is one of the main features that draws in so many people.
Cost-effective advertising is advantageous to advertisers because it guarantees a high return on investment. After all, they only pay when a sale or other specific action is made.
Building and maintaining relationships is critical to the success of affiliate marketing companies.
Affiliate marketing companies provide the infrastructure that lets businesses tap into a large pool of motivated marketers eager to assist them in their growth.
Services that affiliate marketing agencies offer
Many affiliate marketing companies are full-service digital marketing firms with an affiliate and performance marketing focus. Because of this, they provide a comprehensive range of marketing services and can integrate your affiliate program with the rest of your advertising plan.
Among the affiliate marketing services that are most commonly provided are:
Create an affiliate discovery and recruitment strategy: Identify and vet high-quality publishers, influencers, and ambassadors who fit your brand's reputation and reach and resonate with your target audience.
Contracting and legal: Establish affiliate agreements, commission structures, and legal obligations and contracts to protect your company from legal liability and reputational harm.
Competition analysis: Examine rivals and rival affiliate programs to make sure yours is competitive, appealing to publishers, and in line with current trends. Comparative analysis also makes it possible to find weaknesses and unique chances to be taken advantage of.
Fraud monitoring and affiliate partner management: Constantly monitor your affiliates to ensure that there is no fraudulent activity, that they accurately represent your brand, and that they are not engaging in unscrupulous or unethical practices to earn their commission.
Support for affiliates and publishers, content management: Keep in close contact with the publishers, ambassadors, influencers, and affiliates in your affiliate program. Provide supporting materials, records, photos, and other materials to ensure they post current and relevant content that fairly represents your brand and its offerings.
Continuous observation, evaluation, and management planning: Maintain an eye on your affiliate program data, key performance indicators (KPIs), attribution, and conversion metrics to make sure your affiliate campaign is operating efficiently and to gain insights into how to enhance and optimize it continuously.
Best affiliate marketing companies of 2023
Wishup is a platform that connects prospective clients with pre-screened, highly skilled virtual assistants who have completed over 200 skill sets. This makes it easier and more economical for small businesses to establish highly productive remote teams.
Thanks to the development of remote work culture and technology advancements, the virtual assistance industry is flourishing. Virtual assistants are becoming increasingly well-liked among entrepreneurs and company owners worldwide due to their affordability and wide range of skills.
Joining Wishup's growing network of affiliates and promoting its Virtual Assistants, Bookkeepers, Software Developers, and Software Testers to your audiences and networks will allow you to take advantage of this fantastic opportunity.
Wishup offers a customized link to each affiliate, which they can utilize for outreach initiatives. This link may be included in your communications, content, and affiliate marketing web pages.
If you wish to become an affiliate partner of Wishup, email us at [email protected].
Wishup has:
- Its clientele comprises more than 500 content business owners.
Global deployment of more than 500 virtual assistants
- Offered more than 1.3 million hours of VA assistance
- VAs with more than 200 skill sets
Wishup has among the highest payouts, rewards, and bonuses for top performers.
Cookie Life: 90 days.
Perks of partnering with Wishup:
You are paid $1000 for each virtual assistant hired through your website. It is one of the highest-paying affiliate programs in the B2B industry.
The program is free to join.
Wishup has a no-questions-asked refund/replacement policy for your sign-ups.
Wishup has one of the longest cookie windows for easy sign-ups, at 90 days.
Simple and easy-to-use dashboard for tracking your progress.
Wishup also rewards top affiliate performers with quarterly and monthly bonuses. By joining this Affiliate Marketing Company, you can win prizes such as paid vacations and iPhones.
Since Amazon is among the most widely used online marketplaces, you will likely find what you want there.
Businesses can increase their revenue streams and monetize their online presence by joining Amazon Associates, also called the Amazon Affiliate Program. Recently, Amazon expanded its Associates program for social media influencers to include the Amazon Influencer Program, which is intended for companies with large audiences.
Enrolling in the program is free of cost. Depending on which category the product is purchased under, Amazon Associates receive commissions ranging from 1% to 10%.
Clothes and high-end cosmetics are the best products to advertise since you can get a 10% price reduction on both.
Cookie Life: 24 hours.
Here are some ways Amazon Associates can benefit businesses:
Joining the Amazon Associates program is simple and inexpensive. There are no hidden fees or lengthy application processes.
Amazon's vast product catalog covers nearly every conceivable niche.
Businesses can find products that complement their content or target audience.
Visitors who click on affiliate links and make Amazon purchases generate good commissions and increase overall website engagement.
The company has exceptionally high conversion rates, particularly during the holidays.
Businesses can use the eBay Partner Network (EPN) to diversify their online revenue streams and improve their e-commerce capabilities. Being one of the most well-known e-commerce sites in the world, eBay is a great partner for companies looking to make money online because it has millions of active users and a wide selection of products.
You can advertise expensive products under Parts and accessories or Fashion categories. One drawback of this program is that each category has a cap, most of which are well under $1,000. This limits your ability to make money.
The eBay Partner Network offers a commission from 1% to 4%. You earn a percentage of the revenue earned by eBay from that purchase, depending on the product category.
Cookie Life: 24 hours.
Here's how the eBay Partner Network can help businesses:
Businesses can easily find products relevant to their niche or target audience, broadening the scope of their marketing efforts.
Companies can broaden their reach and potentially cater to an international audience by launching localized platform versions in different countries.
The eBay Partner Network provides simple tools and resources for integrating affiliate links into a company's website, blog, or social media platforms.
EPN allows businesses to earn commissions on every sale or bid their referral links generate.
The eBay Partner Network provides powerful reporting tools and analytics, letting businesses track the success of their affiliate marketing campaigns.
Shopify is a comprehensive platform for online shopping that lets you launch, expand, and run a company. Businesses can create and personalize an online store with Shopify and use it to sell products online, on mobile devices, in-person at brick-and-mortar stores, pop-up stores, and through various media platforms like social media and online marketplaces.
For companies trying to expand their revenue sources and get a piece of the rapidly growing e-commerce market, the Shopify Affiliate Program is an alluring offer.
The company provides a comprehensive and user-friendly solution for businesses looking to establish or expand their online presence. All of Shopify's standard plans are eligible for affiliate commissions. So, you can recommend the following Shopify plans to your potential business owners: Basic Shopify, Shopify, and Advanced Shopify.
Cookie Life: 30 days.
Here are some advantages for businesses that work with Shopify:
Companies with e-commerce experience, like marketing agencies, web developers, and digital agencies, can monetize their expertise using the Shopify Affiliate Program.
Shopify's vast feature set and easy-to-use platform make it a desirable choice for companies.
Businesses can earn up to $150 in commissions for all full-priced plan referrals, and they may also be eligible for bounties for each Shopify Plus referral.
Companies can gain audience trust by utilizing Shopify's reputation and credibility.
Shopify provides its affiliates various marketing tools, such as links, banners, and instructional materials.
Rakuten, formerly known as Linkshare, is one of the industry's oldest affiliate networks. Rakuten has partnered with some of the largest brands, like Sephora, New Balance, and JetBlue. So, it has been a reliable name in affiliate marketing for a long time.
Even with its impressive roster of partners, Rakuten only has about 1,000 merchant partnerships, far fewer than other networks in the competition.
However, it might be beneficial to register with Rakuten if you are a small business or new to affiliate marketing to gain access to affiliate offers from well-known brands.
Cookie Life: Depends on the merchant.
This is how businesses can profit from Rakuten Advertising's affiliate marketing:
One of Rakuten's distinctive features is that its affiliate program offers three distinct commission structures: Multi-Touch, Coupon, and Dynamic.
They have more than 150k elite partners.
In addition to affiliate marketing technology, the company offers brands the data-driven insights and strategic expertise they need to achieve their goals.
Businesses can access new placement opportunities with projected budgets and ROAS with just a click.
By partnering with one of the most well-known brands in the digital marketing space and expanding their revenue streams, businesses can not go wrong with HubSpot Affiliate Marketing.
Enterprises can earn commissions by promoting various tools and resources offered by HubSpot, a prominent inbound marketing and sales software platform. The CRM platform from HubSpot, which has won numerous awards, provides thousands of businesses with the resources they need to manage the customer experience. It comprises Marketing Hub, Sales Hub, Service Hub, CMS Hub, Operations Hub, and a robust free CRM.
This affiliate network is probably a good fit for you if you wish to monetize your content or have a sizable business audience.
Cookie Life: 180 Days
Here's how your business can benefit from partnering with HubSpot:
Hubspot has three affiliate tiers that increase earning potential and rewards as you progress: HubSpot Affiliate, Super Affiliate, and Elite Affiliate.
You get access to an extensive creative inventory that contains over 400 promotional assets, such as banners, demo videos, and copy banks.
Upon joining the program, affiliates are eligible for a welcome bonus worth up to $80 during the first thirty days.
Our Verdict
In affiliate marketing, it is evident that every company has unique benefits to offer.
Wishup offers a great chance to profit from the virtual assistant trend, with a large payout and a long cookie life. The well-known Amazon Associates company is a reliable option due to its extensive product catalog and ease of use.
Shopify caters to e-commerce experts with high commissions, an easy-to-use platform, and marketing resources, while eBay Partner Network brings the global market closer with its user-friendly tools and extensive product selection.
HubSpot's varied marketing tools and tiered structure provide a flexible solution, while Rakuten's flexibility and attractive partnerships make it an attractive option.
The secret to success is to match your decision to your company's target market, audience, and marketing plan. This is especially important in affiliate marketing, where good storytelling is crucial.
Factors to consider when choosing affiliate marketing companies for your business
To ensure a successful partnership, there are several important factors to carefully consider when choosing an affiliate marketing company for your business. The following five elements are essential to emphasize and expound upon:
Niche alignment: Select an affiliate marketing provider that aligns with your company's sector or niche. This guarantees that your target audience will be interested in the goods or services affiliates promote. A well-chosen niche increases conversion rates and improves the efficacy of your affiliate program.
Commission structure: Analyze the affiliate marketing company's commission schedule. It is imperative to comprehend the terms and rates of compensation, including any performance-based incentives or tiered systems. Competitive commission plans encourage affiliates to bring in business by producing leads and sales.
Analytics and tracking: Having robust analytics and tracking capabilities is essential for monitoring how well your affiliate program is performing. Seek out a company that offers up-to-date information on clicks, conversions, and other critical metrics. You can maximize ROI and optimize your strategy by accessing accurate reporting.
Affiliate support: Verify that the affiliate marketing provider provides top-notch assistance to advertisers and affiliates. A positive working relationship, problem-solving, and answering questions – all depend on efficient communication channels, support, and resources. The overall success of your affiliate program is influenced by exceptional support.
Legal framework and compliance: Adherence to the law and moral principles is essential in affiliate marketing. Select a company that has a robust compliance program in place. This guarantees that your affiliate program follows ethical principles and stays within legal bounds, safeguarding your company's good name.
These characteristics will help you choose an affiliate marketing provider that shares your values and company objectives, leading to a successful and profitable affiliate program.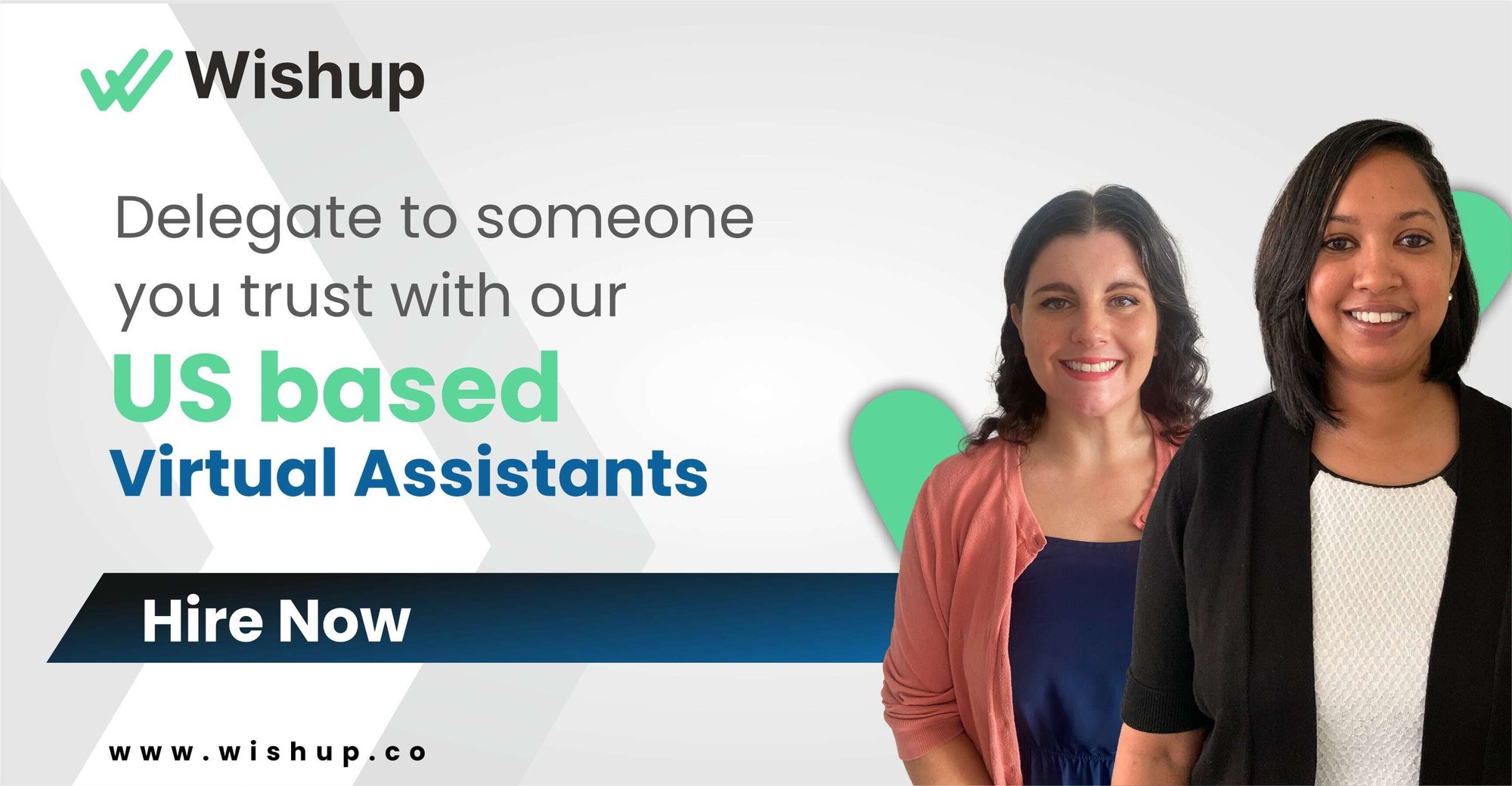 Key Takeaways
Affiliate marketing is a highly successful venture and an even incredible marketing hack to get more consumers!
When choosing an affiliate program, there are some critical considerations. Think about how extensive your internet fan base is and how much money you hope to make. Above all, you must understand your audience and their interests.
Recognize your customers' needs and potential benefits, and then choose an affiliate marketing company that meets those needs. By doing so, you will be on your way to significantly increasing your affiliate earnings while also catering to the specific needs of your audience.
To join hands with Wishup, you can email us at [email protected].