Top Three Payroll Outsourcing Companies: The Ultimate Guide For Your Small Business
Have you ever heard the saying, "In this world, nothing is certain except death and taxes?" Let us add one more certainty to that list – payroll!

It is exciting to see your team grow. It means your company is expanding and more people want to invest in your vision. Logistically, though? Not much fun. You must understand that paying your employees correctly and on time is non-negotiable. So, let us face it: managing payroll can be a real pain.

That is where payroll outsourcing companies come in handy!

These payroll solutions take a lot of the work off your plate, allowing you to focus on your business. These payroll outsourcing companies have transformed the way businesses handle payroll, making life easier for businesses of all sizes. Payroll outsourcing saves time and resources while ensuring compliance with ever-changing tax and labor laws.

In this blog, we have listed the top payroll outsourcing companies of 2023 to help you focus on the bigger picture while they tend to the payroll stuff!

First, let's learn a bit more about payroll outsourcing.

What is Payroll?

Payroll is more than just distributing paychecks. Many different tasks are involved, some of which are occasionally handled by other people or businesses. Here's what it includes:

Getting Employee Information: First, gather all relevant information about your employees, such as their names, addresses, and tax information.

Making Payments: You must set up the system so employees are paid automatically or with money deposited directly into their bank accounts.

Tracking Hours: If your employees work different hours, you must keep track of their hours or use timesheets to determine how much you should pay them.

Calculating Wages: This is where you figure out how much each employee earned based on the number of hours they worked or their salary.

Giving Out Pay Stubs: Employees need to know how much they've earned and what's been taken from their paychecks, so you have to give them pay stubs.

Dealing with Wage Garnishments: Sometimes, a court can order that a portion of an employee's wages be removed to cover debts. Payroll handles this, too.

Handling Taxes: You must also deal with taxes, like health insurance and workers' compensation claims. This can get pretty complex.

What is Payroll Outsourcing?

In the early days, businesses used to outsource their not-so-significant tasks to third parties and keep the core operations for themselves. However, now, the tables have turned in another direction.

Companies now prefer outsourcing crucial functions like HR, finance, and customer support (sometimes the entire departments) to outsourcing companies for more efficiency and better outputs. Years later – add Payroll to the list!

This means you can hire a team of payroll experts from another company to do all this work for you. It's like getting a helping hand with your payroll duties. Instead of diving into the details, you let these professionals take over.

Here's how it works:

When it comes to payroll outsourcing, you provide the necessary employee details, and the experts take it from there. They calculate each employee's pay accurately, even for those with varying rates and hours.

Tax matters are their responsibility, so you can say goodbye to tax worries. On payday, they handle everything, from sending paychecks to direct deposits. Plus, they're well-versed in payroll regulations, ensuring your business stays on the legal track. It's like having a payroll dream team on your side.

So, in a nutshell, payroll outsourcing is like having a reliable partner who handles the payroll tasks you'd rather not deal with—the Alfred to your Batman.

They ensure that everyone gets paid correctly and that all the payroll paperwork is in order. It's a way to simplify your business life and focus on what you do best.

Benefits of Payroll Outsourcing

Considering the benefits of outsourcing your company's payroll – you cannot just stop at one or a couple. There are many!

Cost Savings: Outsourcing payroll is often more cost-effective than in-house management. Whether it's outsourcing to a lower-cost area or within your own country, savings add up.

Expertise Matters: Outsourcing means tapping into the skills of payroll specialists who know the field inside out, ensuring smooth operations with the right tools and training.

Focus on Core Business: By outsourcing payroll, your employees can concentrate on their primary tasks, boosting productivity and profitability without payroll-related distractions.

Compliance Ease: Outsourcing gives you access to experts who stay up-to-date with ever-changing payroll regulations, reducing the risk of costly compliance errors.

Data Security: Payroll outsourcing companies safeguard sensitive data with top-notch security measures, offering peace of mind against cyber threats.

Scalability Made Simple: Your business isn't static, and outsourcing payroll is like having a flexible solution that adjusts seamlessly to your changing needs, be it growth or slowdown periods.

Best Practices for Payroll Outsourcing

Understanding Your Business Needs: Think of this step as creating a shopping list before you head to the store.

What exactly does your business need from a payroll outsourcing partner?
Are you looking for help with payroll taxes, timekeeping, or something else?

Having a clear idea of your needs will make it easier to find a partner who's a perfect fit and can add value to your organization.

Checking Their Reputation: Before you commit to a payroll provider, see what their previous customers have to say. Read online reviews or ask the provider for references. It's like getting a taste of their track record.

Do they have a good reputation?
Are they known for being trustworthy and reliable?

Tech Expertise and Security: Think of it as buying a new smartphone. You want the latest features, right?

Check if the payroll provider is up-to-date with modern technology and industry standards. You wouldn't want a smartphone that can't run the latest apps, and you don't want a payroll partner with outdated systems. Also, just like you lock your phone with a password, ensure they have robust security measures to protect your employees' sensitive information.

Laws and Regulations: These are further areas where a misstep by a payroll outsourcing provider can become a problem for both the provider and the client company. If a company is outsourcing internationally, it shouldn't assume it can ignore employment regulations in the provider's country, as these can differ significantly from those in the United States.

A company should also never take that all applicable taxes from the payroll process have been successfully paid in full by a provider. Always double-check that the figures are correct, as the repercussions of an error can be costly and will fall entirely on the client company.

Pricing and Contract Details: You must carefully review the contract terms.

Do they fit your budget?
Are there any hidden fees?

If something doesn't add up, don't hesitate to ask questions or negotiate, just like any other contract. It's like making sure you get the best deal.

Top Three Payroll Outsourcing Companies to Look for in 2023

The first one on the list is ADP Workforce Now. This is among those go-to payroll service providers for over a million businesses worldwide. It offers many solutions to simplify payroll for businesses of all sizes.

It's features

ADP makes paying your employees a breeze, whether you're just down the street or all the way around the world. It's like a fast lane for payroll.
In this digital age, ADP gives your employees and managers a handy web portal and a mobile app. They can handle payroll stuff on their own, like checking their pay stubs. It's like giving them the keys to the payroll kingdom.
Got a payroll question at 2 AM? No problem! ADP has a team of certified payroll pros ready to help 24/7. It's like having a hotline for payroll experts.

Things to like

ADP is trusted by millions of businesses, which says a lot about their reputation.
They understand that businesses have different needs, so they offer different packages. It's like picking the right tool for the job.
ADP plays nicely with other business tools, like time tracking and HR systems. It's like they're part of your business dream team.

Things to consider

If you're a small business with ADP being a large enterprise, it's easy to feel like "just another client." ADP is among the more expensive companies in this space.
Their pricing is not available on the website.

Pricing

It has three different options: Select, Plus, and Premium. You have to get the custom pricing by contacting them.

Gusto is perfect for startups and small businesses that have both employees and contractors. It's ideal for business owners who want to make things run smoothly, reduce administrative work, and put their energy into their business goals instead of paperwork.

Its features

Gusto can handle payroll for your regular employees and freelancers. It's like having a payroll expert on your team.
It also helps you set up things like health plans and retirement options. It's like having a benefits pro by your side.
Gusto offers some cool extras, like a tool for automated charitable donations. They even have a mobile app called Gusto's Wallet that lets your employees keep track of their earnings and more.

Things to like

Getting your payroll schedule sorted with Gusto is pretty straightforward. It's like putting together a simple puzzle.
Whether you've got full-time employees, part-timers, or freelancers, Gusto can handle them all. It's like having one tool that fits all your needs.
Gusto's Wallet app is like a pocket-sized assistant for your employees. They can check their payment history and hours worked, all from their phone.

Things to consider

If your business grows and you hire more people, Gusto's pricing might start feeling a bit expensive. It's like ordering extra toppings on your pizza – it can increase the bill.
Gusto doesn't handle invoicing or accounts receivable, and it's not set up for payments outside the U.S. So, if you need those features, you might need to explore other options.

Pricing

It has three plans:

Simple: $40/month (plus $6/mo per person)
Plus: $80/month (plus $12/mo per person)
Premium: You have to contact the company for customized pricing.

Paychex, a payroll and HR services provider, offers an intensive solution to small and large businesses. It has award-winning customer support and a user-friendly platform.

Its features

Paychex makes payroll easy with just a couple of clicks online. It's like fast-forwarding through payroll tasks.
It handles payroll taxes with precision. It's like having a team of tax pros on your side.
Paychex has over 200 experts keeping an eye on ever-changing laws and rules, so you don't have to.
You can choose how your employees get paid, and they can manage their information online. Plus, you get support to stay compliant.

Things to like

Paychex is one of the big players in the payroll game, serving 8% of U.S. private sector workers.
Even its basic package covers all the tax stuff for your employees, from local to federal.
Some Paychex plans include a handy garnishment payment service, making handling court-ordered deductions from employee wages easier.
You can integrate it with voice assistants and accounting software, making your business operations smoother. It's like having all your tools working together seamlessly.

Things to consider

Sometimes, there may be an additional fee for filing W-2 and 1099 forms. It's like an extra charge for specific paperwork.
You might have to use a separate platform if you need time-tracking features. It's like having two tools instead of one, which could be inconvenient.
While they offer support, some users have reported that customer support response times could be faster and more efficient. It's like waiting a bit longer on hold when you call for help.

Pricing

It has three pricing options:

Essentials: $39/month (plus $5 per employee)
Select: You have to contact the company for customized pricing.
Pro: You have to contact the company for customized pricing.

How can Wishup Help with the Payroll Hassles?

Running a business is like juggling a hundred things at once. Sometimes, it feels like you're doing it all alone. But what if we told you that you don't have to? Not even the payroll heavy lifting?

Meet Your Admin Superheroes

We're here to be your sidekick, support team, and go-to crew. Imagine having a group of experts who know the ins and outs of your industry there to tackle any task you throw their way. Whether you need help from afar or in your own office, we've got you covered.

Say Goodbye to the Contractual and Payroll Chaos

We handle all the payroll and contractual stuff, so you only pay for the actual hours our virtual assistants work. It's like getting a tailor-made payment plan that ensures you're billed only for the actual work done, saving you time and money.

Tailored to You

We're not one-size-fits-all. We'll sit down with you, get to know your business inside and out, and figure out exactly what you need. And here's the best part - we're flexible. As your business evolves, we evolve with you.

Budget-Friendly Help

Our virtual assistants are like budget-friendly magic wands. They can handle everything from sorting data to in-depth research and keeping your finances in check—no need to break the bank by hiring full-time staff when you can have them temporarily.

The Wishup Way

We take pride in our team. Only the best candidates – the top 0.1% of applicants – make the cut. Our virtual assistants are experts with over 200 skills and have mastered over 70 no-code tools.

We've Got Your Back. Literally!

Sometimes, life happens, and your assigned assistant might need a day off. No worries, we've got an immediate replacement ready to jump in and save the day.

Wherever You Are

You can pick your virtual assistant from wherever you fancy. We offer both offshore and US based virtual assistant, so you can choose what suits your needs.

Constant Learning

Our virtual assistants are on a constant quest for improvement. We provide rigorous training to keep them sharp and up-to-date with the latest business trends.

Try Before You Commit

Not sure if we're the right fit? No problem. We offer a free trial of seven days so you can test the waters and see if we're a match made in heaven.

Your Secrets Are Safe With Us

We take confidentiality seriously. Our virtual assistants sign NDAs to ensure your business's private information stays private.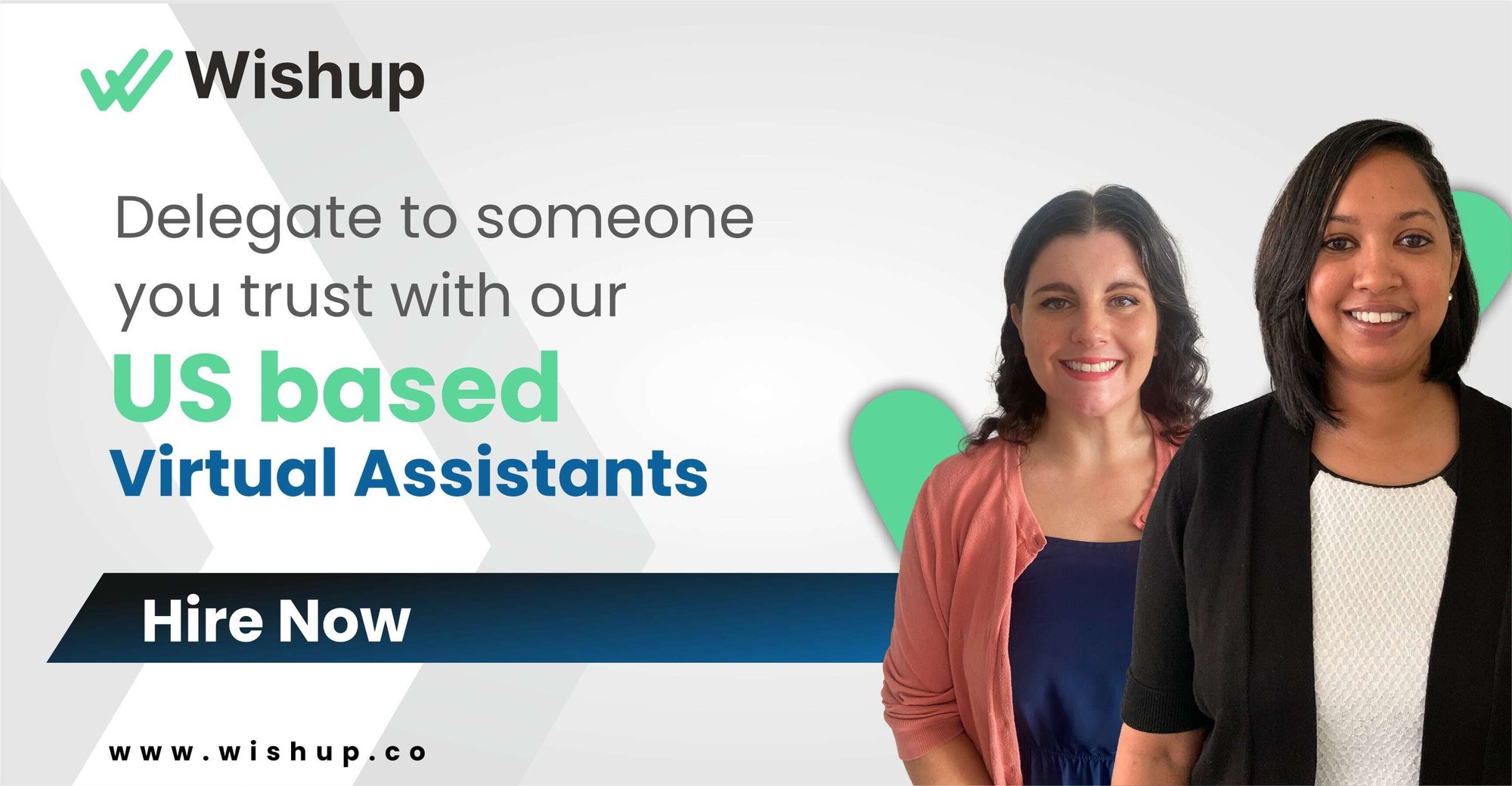 Key Takeaways

Outsourcing your payroll can be an efficient way to handle your business's payroll and HR needs. Each payroll solution mentioned above has distinct features to offer you. 

However, if you are a small business and ultimately want to do away with handling payroll and other employee-related costs – it's time you hire a virtual assistant. Contact Wishup experts to help you better by booking a free consultation on our website or mailing us at [email protected].

FAQs related to Payroll Outsourcing Companies

What is a payroll outsourcing company?

A payroll outsourcing company is a specialized service provider that businesses hire to handle various aspects of their payroll processes. These companies take on responsibilities such as calculating employee salaries, processing payroll taxes, managing employee benefits, and ensuring compliance with payroll regulations.

Which company is best for payroll?

The best payroll company for a business depends on its specific needs, size, and budget. Several reputable payroll outsourcing companies offer various services tailored to different business requirements. Some well-known options include ADP, Gusto, and Paychex.

Who is the biggest payroll company?

All the companies mentioned above are among the most prominent companies to outsource your payroll tasks.