The Best Affiliate Programs & Networks For Beginners
The greatest challenge you will encounter when starting affiliate marketing is locating the best affiliate programs for beginners. This blog shares some of the highest-paying affiliate programs and what makes them suitable for beginners.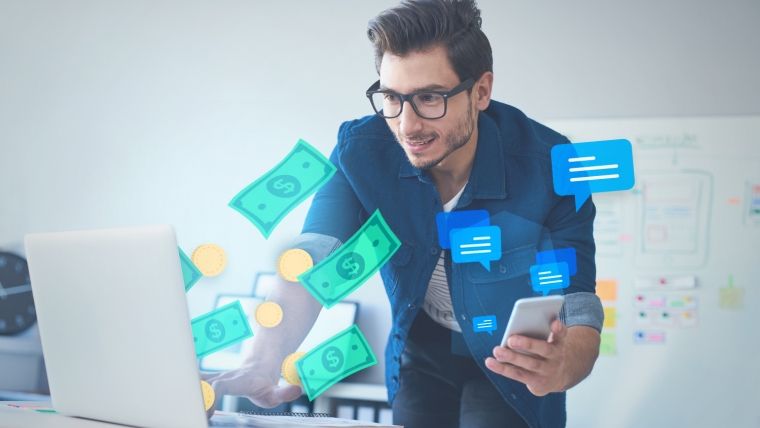 "If you don't find a way to make money while you sleep, you will work until you die."
- Warren Buffet

When you look closer at Warren Buffett's quote, you realize you have been doing it wrong all this while. After all, what is the use of all the money you earn if you don't have time to enjoy it?

The need of the moment is to generate income streams that earn money for you without your active participation, which some experts call passive income.

While there are quite a few ways to generate passive income, the one that stands out is:

Affiliate Marketing


Much spoken about, affiliate marketing is the buzzword nowadays for people looking at the best income options while working from home.

However, it might be more challenging than it sounds!

Tens of thousands of affiliate programs are available worldwide, promising sizable commission payments. So, it can be tough to distinguish which programs are worthwhile of your time and effort.

The greatest challenge you will encounter when starting affiliate marketing is locating the best affiliate programs for beginners.

This blog shares some of the highest-paying affiliate programs and what makes them suitable for beginners.

What is Affiliate Marketing?

Image Source: Freepik

Affiliate marketing deals with promoting the services of different brands or service providers in exchange for a small commission on each sale. You have probably noticed "affiliate link" or "sponsored post" disclaimers on many of the websites you visit, or perhaps you've already taken the first step and joined an affiliate network. This can be accomplished through social media, web content, or product integration.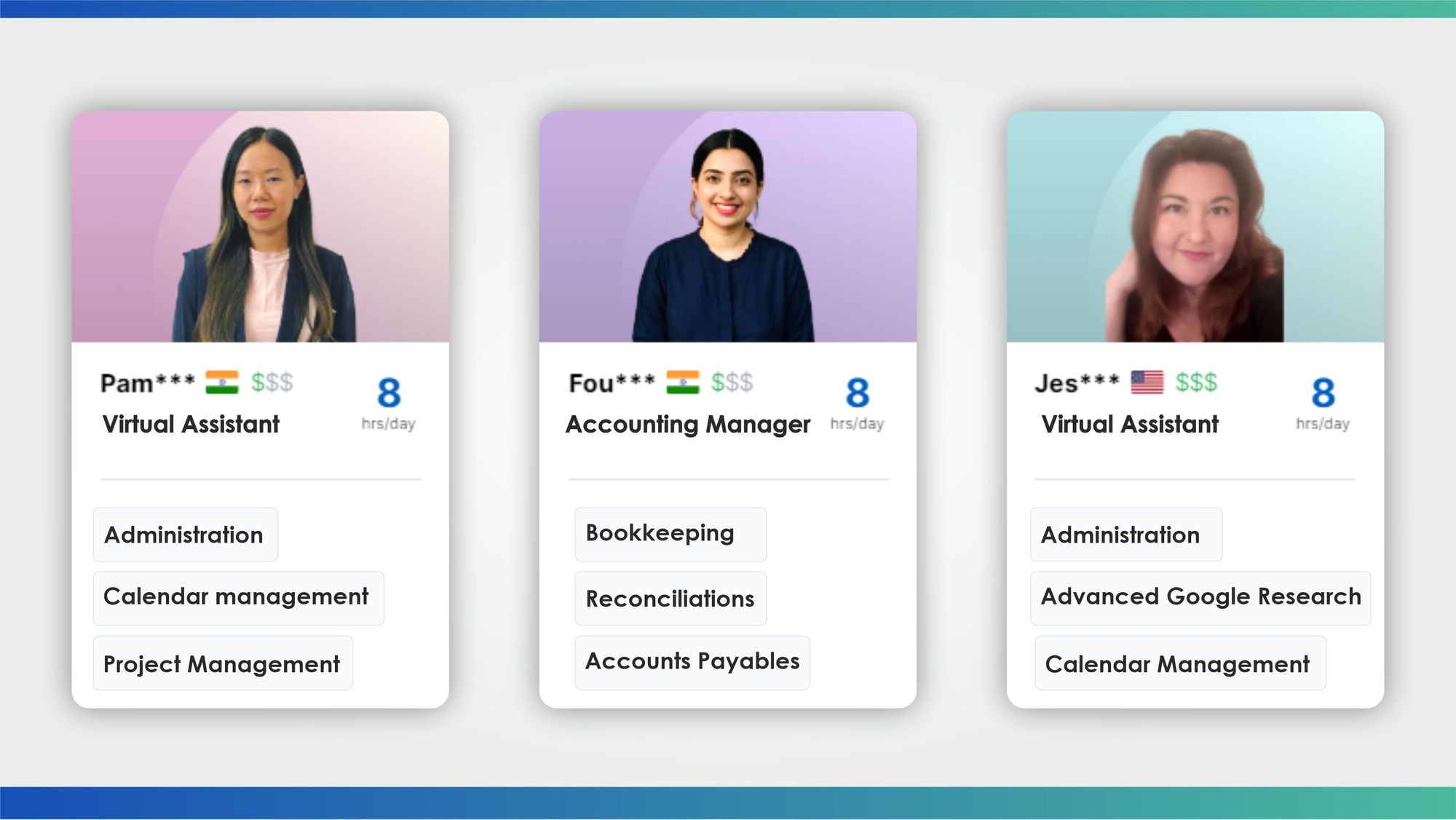 How do Affiliate Programs work?

Affiliates sign up for the program and select the service they wish to promote.

Then, they need to share a unique link (created by the programs) with their website visitors, customers, and followers on social media. The affiliate is paid a commission when a user clicks the link and purchases a product from the brand.

All affiliate programs track the sales and leads generated by the affiliate links to credit the sales to their account and pay the commission.

In a nutshell, this is how affiliate marketing operates:

Step 1: Affiliates pick a niche.

Step 2: Sign up for an affiliate program.

Step 3: Promote goods and deals.

Step 4: Monitor and improve conversions.

Step 5: Collect commissions.

How does an Affiliate get paid?

Businesses reward bloggers, content marketers, and social media influencers with affiliate commissions when they help drive more website traffic. Depending on the sales, some payouts are pay-per-click, and others are pay-per-action.
How long does it take to familiarize yourself with affiliate marketing?

It could take you a week or two to complete the affiliate marketing course, depending on how much time you can commit to your education. Starting to make a profit from your affiliate strategy can take anywhere between six and fifteen months.

What does a good Affiliate Marketing Program entail?

The affiliate program should be easy to understand and market.

It should have an interactive dashboard that provides you with all the insights and reports on the leads/sales generated by you. That will help you analyze which of your content pieces is working for you and help you convert more leads.

Occasionally, things will go wrong. For example, links will stop functioning, or you'll wonder why the sales report from last month appears upside down.

That's precisely when you'll require assistance from a knowledgeable affiliate manager. Remember that affiliate managers are identical to face-to-face managers. Therefore, before joining any affiliate program, always ask if there will be a dedicated affiliate manager to know what kind of support to expect.

Commission Structure and Timely Payments

Find out how much you and when you will be paid from a specific affiliate program. For example, most affiliates receive payment 30 days after a sale, but some don't receive payment for 90 days.

Waiting that long for your affiliate income is unreasonable, especially if you have expenses to cover.

An appropriate niche can help you concentrate your efforts on one area and establish a powerful presence there. As a result, your marketing efforts can be tailored to a particular group of people, improving conversion rates and increasing commissions. In addition, narrow niches have less competition, making it simpler to stand out from the crowd.

The Best Affiliate Programs for Beginners

Wishup is a virtual assistant platform that offers virtual assistants who are pre-vetted, highly qualified, and trained in more than 200 skill sets. This helps small businesses create highly effective and affordable remote teams.

The virtual assistance industry is thriving abundantly in the advent of remote work culture and technological advancements. The popularity of virtual assistants has grown among entrepreneurs and business owners worldwide for their diverse skills and affordability.

You can gain from this excellent opportunity by joining Wishup's expanding network of affiliates and endorsing its Virtual Assistants, Bookkeepers, Software Developers, and Software Testers to your audiences and networks.

Wishup has;

- Over 500 Happy Business Owners as its clients

- Deployed 500+ Virtual Assistants globally

- Provided over 1.3 million hours of VA services

- VAs trained in 200+ skillsets

Wishup offers one of the highest payouts and also offers rewards & bonuses to the top performers.

Pro's

You receive $500 for each virtual assistant hired through you. It is one of the highest-paying affiliate programs in the B2B sector.

Wishup offers a no-questions-asked refund/replacement policy for your sign-ups.

Wishup has the among the longest cookie window of 90 days for easy sign-ups.

Simple and easy-to-use dashboard for tracking your progress.

Wishup also offers quarterly and monthly bonuses to the top affiliate performers. You can win rewards such as paid vacations and iPhones by joining Wishup's Affiliate Marketing Program.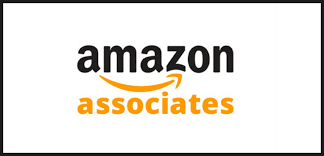 The Amazon Affiliate Program (also known as the Amazon Associates Program) is among the most established Affiliate Programs available. Tt's affiliate program is quite extensive, covering all the products they sell online. So, if you find something on Amazon, you can sell it and profit from it.

People already know and love Amazon, so selling products through affiliate marketing with them is one of the most significant benefits. Particularly during the holidays, the business has very high conversion rates. And because there is such a wide range of products, it works for most business types.

The only drawback is that some industries, like electronics and video games, have low commissions.

The benefits of joining the Amazon Associates Program are numerous and include the following:

Everyone is familiar with Amazon because it has strong global brand recognition.

There are 385 million products available for Amazon Associates to promote, so there is always variety for the affiliates.

You profit from Amazon's strong emphasis on customer service.

It provides effortless link management and creation.

It comes with an intuitive affiliate dashboard.


GiddyUp is a good choice for new users because it provides an affiliate manager and practical tools to help you with various aspects of its program.

You can collaborate with more than 150 DTC (direct-to-consumer) brands in various industries, such as travel, electronics, health, and wellness. These e-commerce companies are only accessible to affiliates of GiddyUp.

Additionally, the business offers robust tracking, a creative library to support your digital marketing campaigns, and real-time data to assess your monthly performance. Monitoring performance can help you find areas where you can improve and eventually earn more commissions.

Joining GiddyUp has several benefits, such as:

Giddyup is an easy-to-use social networking site that offers excellent support while enabling income generation.

It is secure and has a reliable tracking system to guarantee quality of work.

Giddyup has a professionally designed official website that is simple to access, and it has recently been enhanced with outstanding features.

Every novice is given several features and options during the free sign-up process.


ShareASale is an eminent network for affiliate partners. Although it falls short in the reporting department, it is adequate for beginners. It is a subsidiary of Awin and offers some of the best merchant options available.

ShareASale currently works with over 1,000 merchants selling everything from physical goods to software services. This makes it ideal for this website's emphasis on internet marketing.

The application process is relatively easy; you can easily access data on conversions from existing affiliates. The only complaint is that most merchants only provide a limited number of links. However, the ShareASale service lets you know how effective the merchants you deal with are.

Pros of working with the ShareASale affiliate program include:

There are countless goods and services to advertise.

You can quickly look through the top-performing merchants using the 'Search for Merchants' feature.

Payment is simple and quick, and you don't have to wait months to get paid.


Commission Junction is another vast affiliate network that collaborates with businesses and promotes products worldwide. If you're new to affiliate marketing, this program is excellent because it's been around for a while and offers a solid foundation.

If it aligns with your business objectives, you should consider this network, given the abundance of brands and companies to connect with and begin marketing products in your niche.

The only drawback to CJ is that, compared to the other platforms on this list, its dashboard seems a little dated, and it is more difficult to navigate its affiliate merchants.

There are certain advantages of working with CJ, including:

Its user-friendly interface makes it perfect for those new to affiliate marketing.
CJ provides many well-known brand names under one roof.
It also provides assistance and instructions for simple marketing.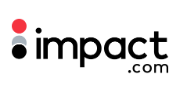 Impact is one of the most recent affiliate networks. The business was established in 2008. The Impact affiliate program connects people with leading brands. You can manage and join partnerships for free.

It is renowned for its automation tools, which can be used to simplify your campaigns and increase sales. After joining Impact, you can access a marketplace where you can browse leading brands and get in touch with their affiliate managers.

Impact typically pays CPA (cost-per-action), which means you'll receive a commission when someone uses your affiliate link to purchase.

The following are some benefits of signing up for the Impact Affiliate Program:

It provides quickly accessible brands with instant approvals.

The Program has an intelligent interface that is easier to use.

Additionally, the business offers multiple categories, ranging from B2B services to shoes and clothing.

There are ample ways to cash out your winnings, including PayPal and direct transfers.

The right affiliate program for the best beginning!

This is merely a preview of some beginner-friendly affiliate marketing programs and networks. There are countless others that you can use as a beginner. However, managing dozens of retailers and programs can be difficult. Even reputable affiliate networks sometimes don't offer goods that appeal to your audience.
Just don't get too overwhelmed.

Apply for one of these, start within your niche, and monitor your progress using their simple dashboards (offered by Wishup Affiliate Program). There is no clear-cut distinction between "this affiliate program is for a beginner" and "this one is for a super affiliate."

The product you promote and the caliber of traffic you drive to your website are two factors that determine whether affiliate marketing is successful. Just keep in mind that your readers believe in you. Therefore, ensure you are confident in the products you suggest to your audience.

Affiliate marketing is one of the most wonderful ways to monetize your content. Join our affiliate program at Wishup today and start earning high commissions with the help and support of our dedicated affiliate team.

To learn more, visit the Wishup Affiliate Program page or email us at [email protected].