Useful Tips on How to Improve Remote Work-life Balance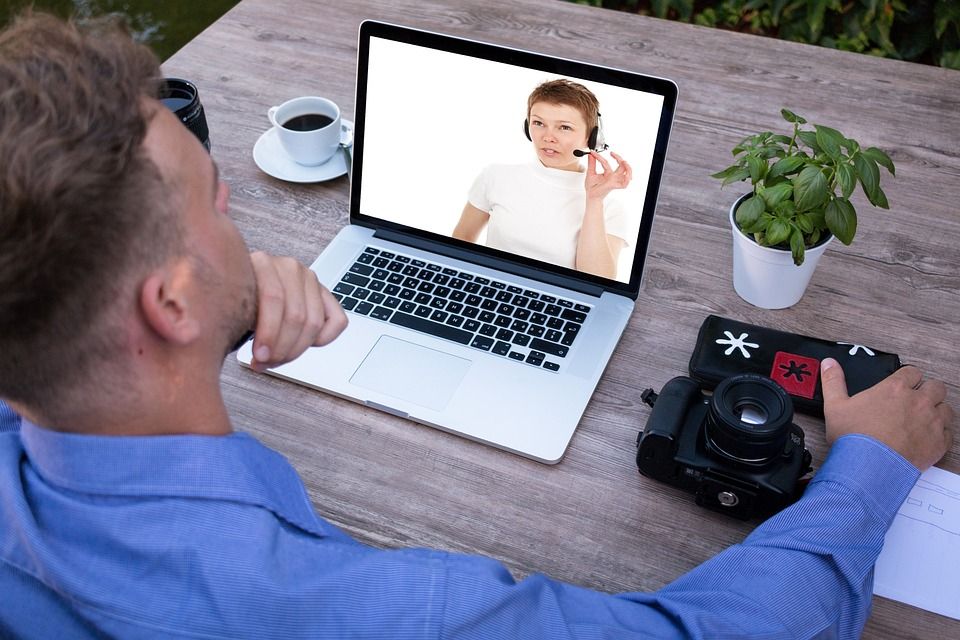 Since the start of the pandemic, working remotely has become the new normal for many organizations. Companies now allow employees to work from home, provided they meet all their work obligations.
And while working from home gives remote employees more flexibility, it also comes with its fair share of challenges. Working from home can create a lot of pressure and lead to poor remote work-life balance.
Losing this vital equilibrium can have negative impacts on the mental health of employees, as well as their personal and professional relationships.
In this post, I will help you discover powerful ways to lead a balanced life. In addition, I will highlight remote work-life balance strategies for both employers and employees.
Let's get started!
What's a Healthy Remote Work-Life Balance?
Many workers are happy with the remote or hybrid working arrangements that companies adopted due to the coronavirus pandemic.
A recent study by Spica found that 91% of employees want to continue working remotely after the pandemic.
Image via Spica
Unsurprisingly, many respondents said they are more productive when working from home.
The study also found that 46% of employees believe they're more productive when working from home, while 39% believe there's no difference in productivity.
Well, the reason employees are more productive when working from home could be because they spend most of their time working. Without the right performance management system, many remote workers work long hours and neglect  rest and family time.
When allowed to go on for a long time, this leads to burnout and mental health issues. To prevent this from happening, employees need to do what it takes to achieve a remote work-life balance that involves:
Having enough time to rest, eat well, and exercise.
Feeling motivated to work, not overwhelmed by it.
Taking time off when sick without feeling guilty.
It's only when you achieve this that you can say you have a healthy remote work-life balance.
Strategies for Employers
Employers and managers have a role to play in supporting employees who work remotely. And employees should manage their time well when working remotely to ensure they meet their job obligations.
However, employers are still responsible for employee experience management and can help their employees achieve a healthy remote work-life balance in the following ways.
Set Clear Schedule Expectations
Employers should be clear about the time remote employees need to be available for team meetings. Setting clear schedule expectations helps the employees plan accordingly and set aside time during the day to collaborate with other remote workers.
For example, managers should define the time remote workers are expected to:
Attend team meetings
Respond to emails
Return phone calls
Be reachable through text
When setting time for these crucial tasks, be mindful of time zones to schedule meeting times convenient for all your remote employees.
Create the right type of LinkedIn account for your recruitment purpose to attract the right talent for your job vacancies. Then, use the LinkedIn InMail templates to send proposals to your prospective candidates. It helps employers to build a good list of potential candidates for their requirements.
Provide Reasonable Workloads
The flexibility to work at any time is one of the key benefits of working remotely. However, employers should not take advantage of this and demand remote employees to work 24/7.
Managers should ensure employees have reasonable workloads that leave them with enough time to rest and be with their loved ones. Then, they can use project management tools to provide remote workers with just the right amount of work.
If you need to explain new concepts to remote workers, you can use online videos to do that. You can leverage the best video editing software to do post-production editing.
It helps you in building high-quality video tutorials. This will help remote workers learn new concepts quickly since consuming video is easier than any other content format.
Check-In Frequently with Remote Workers
Employers and managers should be on the frontline to support remote work-life balance by checking in with their remote employees to see how they are doing.
If you're a manager, you should have regular meetings with remote staff to talk about their work-life balance and discuss how you can better support them as they work remotely.
This will help the employees avoid burnout and set them up for remote work success.
Use digital tools
In order to improve your work-life balance when working remotely, start using digital tools as well. Some tools like WebWork Time Tracker take care of the user's work-life balance as well. While being a remote work management tool, with the help of this functionality, WebWork gives you customizable reminders about healthy activities during and after work. Additionally, tools like sales engagement platforms allow you to manage remote sales workers more effectively.
For example, if you want to drink more water during work, WebWork will regularly remind you about that. Or if you want to spend more time with family or pets, WebWork will again remind you to go home in case it detects that you are working overtime.
Invest in Their Professional Development
Just because employees work remotely doesn't mean an organization shouldn't invest in their professional development.
There are many courses available on an online course creation platform like Thinkific, Kajabi or alternative platforms to Kajabi that employers can offer to their employees to support their growth.
The courses and training will help the employees perform their tasks quickly and more effectively. As a result, they will feel more fulfilled at work and have more time to relax and spend with their loved ones.
For example, you can train your outbound outreach team how to work on email personalization to send more personalized emails to your prospective clients.
Strategies for Employees
Remote employees can build on the support they receive from their employers and managers to create a healthy remote work-life balance for themselves. Here's how to do that.
Create a Routine
To achieve the right remote work-life balance; you should create a standard working routine and stick to it. Set specific times for working, relaxing, checking email, and other activities.
Structuring your day lets you know what to do at any given time of the day. This saves a lot of time and helps you finish a lot of work quickly .
As such, you will not have any work spilling over to your rest or personal time, thus helping you achieve the perfect remote work-life balance.
Set Clear Boundaries
It's important to set boundaries to have a healthy remote work-life balance. Sometimes, people at work assume that you should be available 24/7 just because you're a remote worker.
What they fail to understand is that the work you do is no different than that performed by in-office employees. And just like they would not bother in-office employees with work issues when they are not in the office, they need to respect your free time as well.
As a remote worker, you need to establish your working hours and inform your coworkers and managers about it. This way, they will know when to reach out when they need something from you.
For example, if you use Slack for team collaboration and productivity, you can set your availability so you only receive notifications during working hours. It's also advisable to switch off your phone and work computer so don't get distracted by work notifications.
Have a Separate Area for Work
You must create a dedicated workspace when working from home. Some remote workers choose to work from the same spots where they relax and unwind, such as the living room or bedroom.
This practice affects the productivity of remote workers since it exposes them to distractions when working. That's why it's important to create a dedicated working space when working remotely.
The benefits of having a dedicated work area in your home include:
Entering the workspace immediately puts you in a working mood.
It eliminates distractions that harm your productivity.
It creates a nice background for your video meetings.
It helps you accomplish your tasks faster since you have all your work tools with you.
Having a separate area for work can lead to a better remote work-life balance by helping you finish your work assignments faster. This will leave you with more time for your personal needs, rest, and exercise.
Plan Your After-work Time
What do you do after work?
If you don't have anything planned after work, it's easy for you to drift back into work mode or simply waste time. This will harm your remote work-life balance, hence the need to plan your after-work hours.
Some of the activities you can add to your after-work plan include:
Taking a walk in your neighborhood
Going to the gym
Picking your kids from school
Meeting friends for a drink
Dinner with your partner
Planning your after-work hours will ensure you don't get stuck at work for a long time. It also gives you a reason to leave work on time, thus enhancing your remote work-life balance.
Apart from these you can create your profile and fill in your details with the recruitment agency and platform so that you have other job opportunities in hand if you find any difficulties with your current job.
Prioritize Your Health
You can easily forget to take care of yourself when working remotely. Working remotely requires you to spend a lot of time seated in front of a computer. This way, it can result in back issues due to a poor sitting position, and poor eyesight due to too much screen time.
If not dealt with, these issues will make you sick and unable to continue with your work. That's why it's important to prioritize your health if you want to achieve a healthy remote work-life balance.
Find time during the day to exercise. Take walks during the day to enjoy the fresh air and connect with nature.
You should also get enough sleep to give your body enough time to recover from the challenges of the day. Lastly, take healthy meals to supply your body with vital nutrients.
Conclusion
Working remotely gives employees more flexibility but could lead to a poor work-life balance if not managed properly. This leaves employees feeling fatigued and unmotivated with their work.
Both employers and employees have a role to play in enhancing the quality of remote work and the strategies I have shared above are the solution to a better remote work-life balance.
Try these and improve your remote work-life balance. All the best.
---
Author Bio - Gaurav Sharma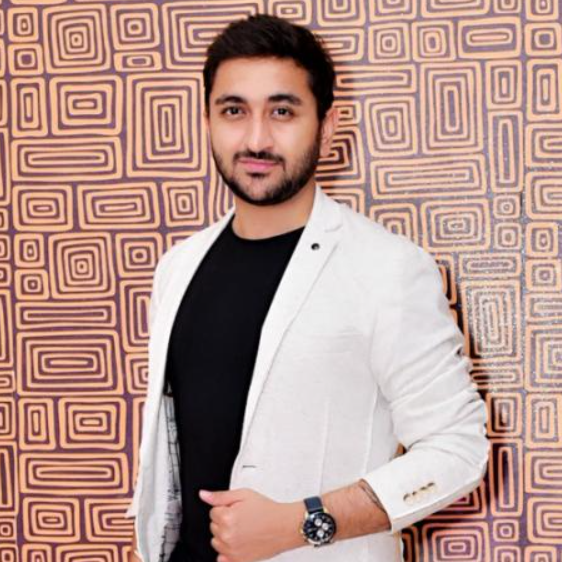 Gaurav Sharma is the founder and CEO of Attrock, a results-driven digital marketing company. Grew an agency from 5-figure to 7-figure revenue in just two years | 10X leads | 2.8X conversions |  300K organic monthly traffic. He also contributes to top publications like HuffPost, Adweek, Business 2 Community, TechCrunch, and more.
Gravatar Email ID: [email protected]
Social Accounts: Twitter, LinkedIn & Instagram