Hire a Virtual Event Planning Assistant to Successfully Register & Plan for Industry Events
Want to make industry event planning a breeze? A virtual event planning assistant can help. From registration to marketing, streamline your event planning with ease. Click to learn more!
Attending and hosting industry events are vital to building a brand reputation. After all, this is where you meet your peers, size up your competitors, and connect with potential investors and collaborators. However, when your team is flooded with work daily, keeping track of new business events to attend or planning one to showcase your company can be challenging.
Fortunately, a virtual assistant event planner can help with both of these tasks, whether you are planning a virtual event or an in-person event
But before we delve into how an event planner assistant can help plan your industry event, let's briefly look into the problems you may face registering and planning for an industry event.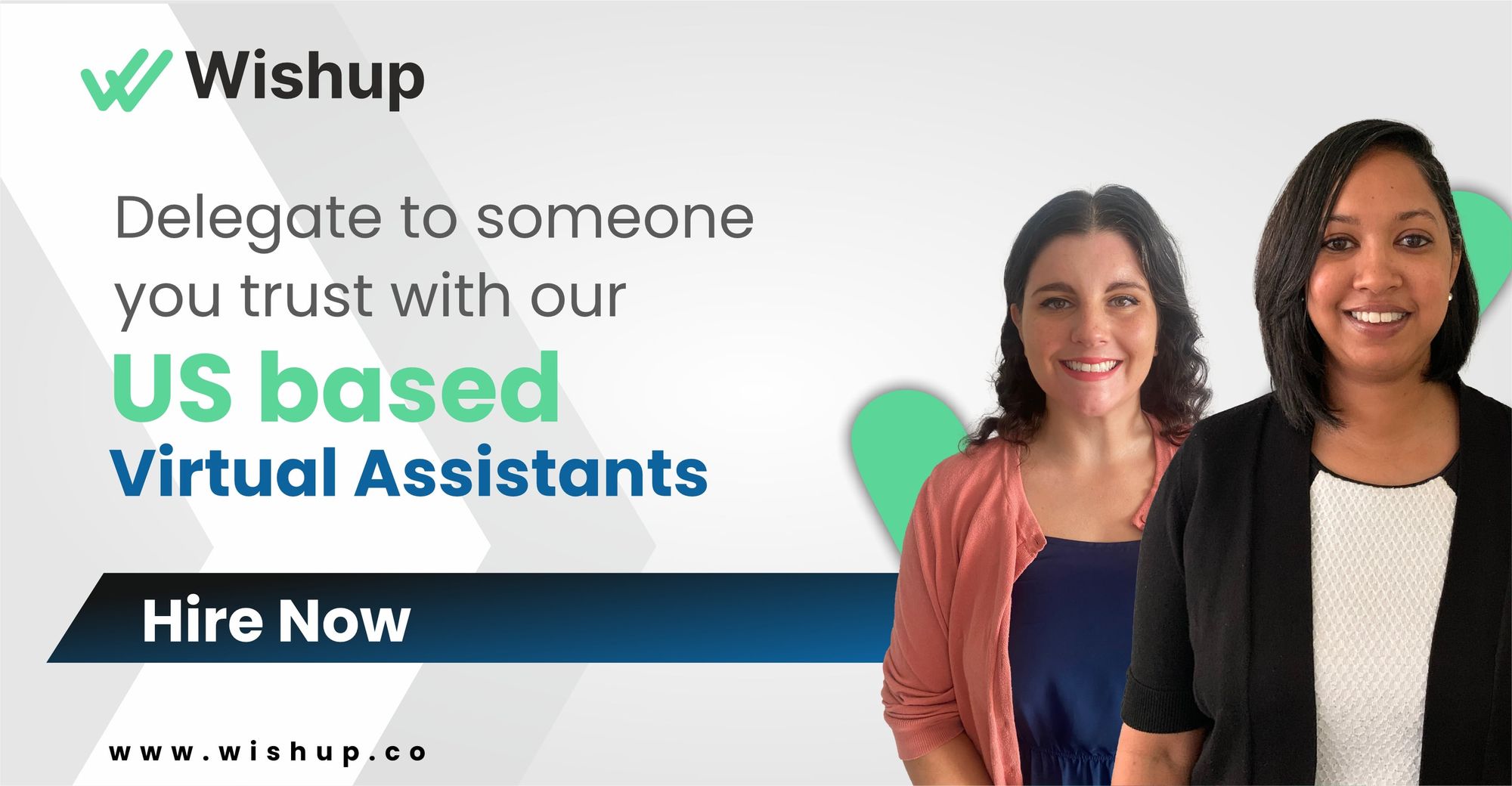 What does it take to plan an industry event?
If you've recently visited an industry event, chances are you would have noticed how the entire setup is meticulously planned to the tiniest detail. From spacious seating places designed to provide accessible walking spaces to wide stages with perfect lighting, these are all essential steps to ensure a good event for your audience.
Event management and event planning responsibilities/ Source

Challenges when planning an industry event
1. Lack of human resources
When hosting an industry event, you want your event to run smoothly and on time and all your guests to be catered to. This means you need enough human resources for hospitality, decoration, catering, etc. And to make the best of these events, businesses need to plan ahead of time.
The simplest way to plan your events is to follow a few basic steps. They are:
Speak to the principal people involved in the event and get a detailed list of what they need for the event
Chalk out a clear job function for the hired staff
Prepare for a worst-case scenario. If there were a scenario wherein only a few hires showed up for the event, calculate how much more you would need to run the event smoothly
Here, a virtual planning assistant can help take care of all end-to-end management of processes.
2. Budgeting
The last thing you want to do when planning an important event is cut costs because you need more funds. One way to avoid this is assessing all your previous years' budgets, and seeing how they compare can help give you a better picture of planning your budget.
However, that may take a lot of time. Fortunately, an assistant events planner can help you easily manage those tasks.
3. Prioritizing tasks
Humans fall trap to the "Planning fallacy", which dictates how we end up underestimating the amount of time needed to complete tasks. This is crucial to planning industry events as there are numerous tasks to do.
The solution? It's simple! Turn to an event planning virtual assistant who'll help you with all your tasks.
4. Lack of experience
While you may run a business well, you might not have the necessary experience to run an event. Sure, you can get by using a few good resources. But there will be times during event planning when you'll need professional help.
Traditional businesses may take the workload to themselves, but only a few might consider delegating the work to trusted individuals outside the company. This is when virtual assistants come in and help your business out.
Let's now see who a virtual assistant is and how they can help you plan your event better.
Who is a virtual event planner assistant?
A virtual event planner assistant is a professional event planner that helps you with your event planning responsibilities, from planning the event to marketing it.
These professional planners can plan events depending on the scale of your company and your needs without any additional help, all while you sit back and rest.
The best part? Unlike full-time employees, you can hire a VA depending on your project requirements and pay them accordingly. This means you save on a ton of additional costs such as paid leaves, medicare, etc.

Let's take a look at how a VA can help you with planning your industry events.
How can an event planner assistant help you plan your industry event?
1. Organizing your calendar
Planning an event comes with a lot of tasks on hand. It can be from sending and receiving quotes from vendors, setting up meetings with potential customers, etc., all of which need meticulous planning.
A virtual event planner assistant takes care of this by taking control of your entire calendar. Whether you need to attend an industry event or meet with vendors for your event, a VA makes space in your calendar for all these activities. This ensures your schedule isn't overwhelming, and you can pay attention to all the necessary tasks.
2. Researching A to Z
The research needed to host industry events can be enormous. You need to invite the right people, connect with them and understand their schedules, hire the right speakers to make the event engaging, hire a convener and a compere to conduct the event, and even research the right vendors according to your budget constraints. And this takes a lot of time.
Your business may be understaffed to take such a measure, but fortunately, a virtual event planner assistant does the work for you.
They take care of everything from sorting and filtering venues depending on your specifications and finding catering orders to options for entertainment and gifts.
3. Effective project management
Since industry events are grand, good project management is necessary. When you grant access to your virtual event planner assistant, they'll take care of all the planning, manage the deadlines and see how far they are with completing tasks.
As a business owner, this would help you tremendously as you will be able to get a complete bird's eye view of the entire process.
How Wishup helps you plan events with its planning assistants
With the understanding of how a virtual personal assistant can help you plan your events, the next step is to determine how to find one. Through Wishup, you get the best VAs for planning your industry events and we'll tell you why.
1. Getting started fast
How soon is too soon? With Wishup, you can get started within 24 hours! Since we already have in-house event planner assistant experts, you can get started right away with your event plans.
2. Choose the best people
Traditionally when you hire people, you would have to sort through a long list of candidates and then interview them to see who fits best. With Wishup, we've already taken care of that!
All our experts are 100% vetted, meaning they have already passed several tests and standards that we put them through to ensure you have the best experience. So, for your next industry event, you can be assured of a smooth walk in the park.
3. Hiring the top 1%
Everyone wants the best resources for their business, so why shouldn't you? You don't have to compromise on talent for your business as we supply the top 1% of talent in our company.
4. Get a free trial
Try our services for 7 days for free, no questions asked! Not only will this show you a glimpse of our VAs' services, but also give you an idea of what to expect.
5. Smooth onboarding
You might be anxious to try VAs as they would take a lot of time to get onboarded. However, with Wishup, everything is taken care of quickly, so you have a smooth onboarding with us.
6. Gain access to VAs across the globe
One of the biggest advantages of Wishup is that you have VAs from all parts of the world. So, if there's a specific event that happens outside of your time zone and you need help, you can simply hire a VA in that time zone.
7. Instant replacement policy
As a small business on a limited budget, it's understandable to by wary of virtual services. After all, there are fewer ways to track down workers that abandon projects or enforce contracts across geographical borders. However, Wishup can help you with it.
We do thorough background checks on all our virtual assistants, ensuring you onboard only reliable candidates on your team. We also take care of contracts and billings for you. What's more, if you do not think our candidate is a fit for your company, we provide an instant replacement too.
The Wishup VA hiring process
Hiring a virtual assistant from Wishup is easy. All you need to do is follow three simple steps.
Identify the responsibilities you want to outsource to a VA and determine your budget.
Connect with our team to understand the nuances of hiring a VA from our platform.
Select a VA from our extensive list and onboard them within 24 hours.
Hiring an event planning assistant? Choose Wishup
Planning an event and ensuring that your audience leaves delighted is no easy task. As a business, it is your responsibility to make your industry events worthwhile. Fortunately, as event planner assistants are available at your disposal, you can guarantee a good experience for them.
So if you're looking to hire a personal assistant for your events, try Wishup's selection of pre-vetted VAs. Save on hiring costs, medicare, and other expenses. Never worry about maintaining contracts, billing, and other formalities with Wishup. And if you have any further questions, simply send an email to [email protected]. Book a free consultation today!