Why Affiliate Marketing is the Best Income Source for Content Creators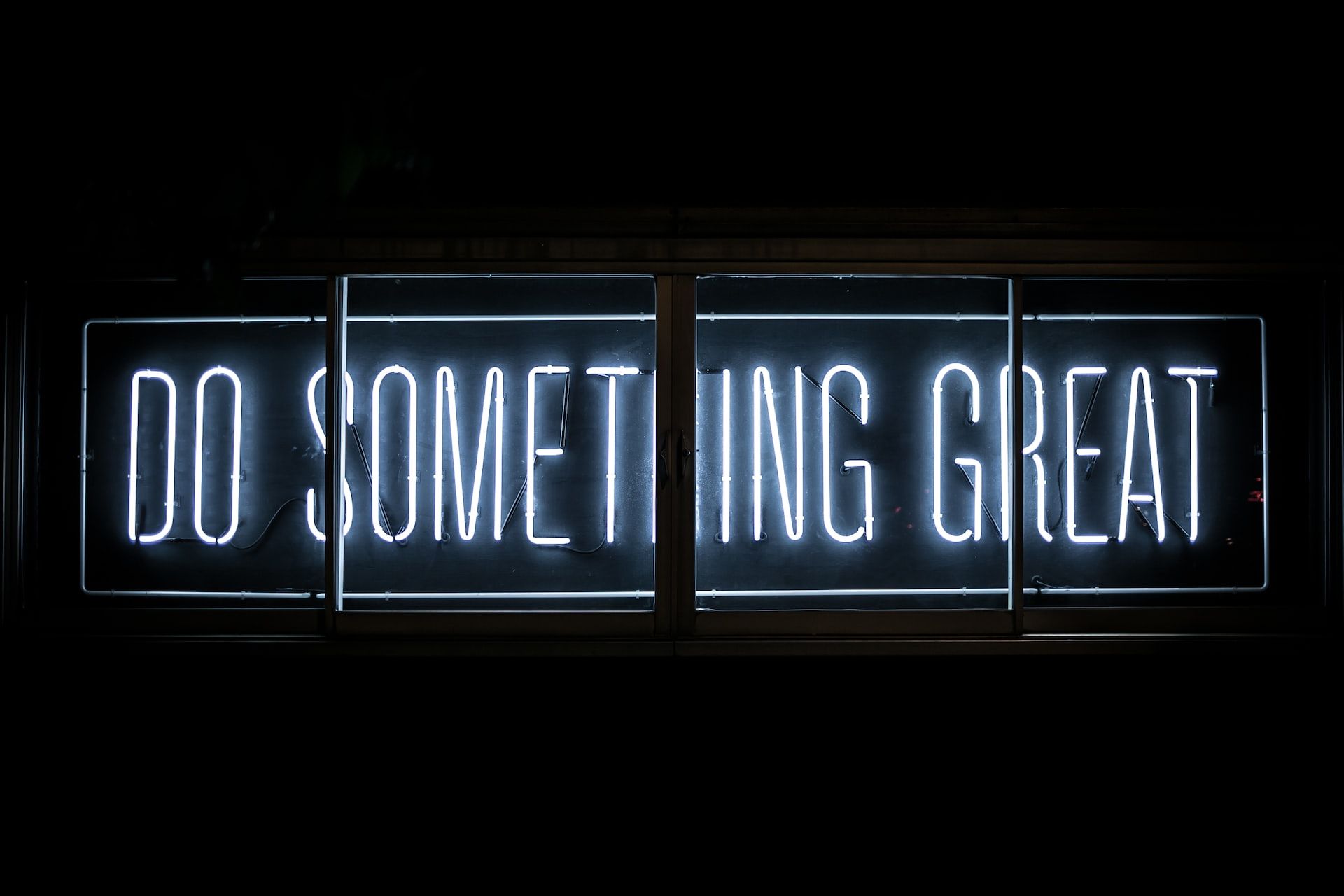 Are you a marketer or content creator with a voice and audience? Are you looking for a simple way to increase your passive income? If the answer to those questions is yes, it's time to learn more about affiliate marketing.
Use your influence to help your shoppers find the best new deals while helping small businesses thrive. All while earning a sizeable commission! It's a win-win situation for all three parties involved.

In this blog, we'll discuss the many benefits of affiliate marketing for content creators and marketers and why affiliate marketing programs are a fool-proof way for content creators to have a stable passive income.
First, what is Affiliate Marketing?
Affiliate marketing is an advertising and marketing model in which businesses partner up with influential content entrepreneurs to help them make their products reach a wider audience.
Source: Wishup
They do this by creating content that directs audiences to the client's website through a unique link. The idea is to essentially package the content in a way to make the audience curious about your client's business, making them interested enough to want to visit the link and explore the product further.
In return, the content creator gets a commission for every converted lead. Of course, how much you earn per conversion depends on various factors, like whether your client is a big or small business and your number of followers. For example, you can earn a bigger commission with a large platform. Similarly, even small and medium size influencers can earn big by collaborating with big brands with substantial budgets.
Bigger companies initially introduced affiliate marketing programs like Amazon in the 90s to help them sell books, but they are now a widespread and popular marketing tool even among small businesses.
What makes Affiliate Marketing the best source of income for Content Creators?
Now that we know what affiliate marketing is let's look at some of its key perks and benefits.
It's a stable source of passive income
Ever wished you could make money while you sleep? Well, with affiliate marketing, this dream could become a reality.
You could have a full-time job and still build a sizeable income through commissions whenever someone uses your link to shop. You've spent your blood and sweat building a successful following, and now it's time to reap the rewards. The best part? You don't need to make that many sales to earn an impressive commission. With Wishup's affiliate marketing program, you can earn $500 for every visitor who signs up for our virtual assistance services.
There's nothing more rewarding than using your voice and platform to help businesses grow while also finding the best deals for your audience.
You can work from anywhere
Remote working has become quite popular in the last few years and has shown many of us that it's possible to work and earn well without having to show up at the office daily. However, if you've embraced the digital life and have no intention of returning to working from an office, affiliate marketing is a great way to have a sustainable income still.
By earning through affiliate commissions, you can have the time to focus on all your other interests and passions, like traveling or spending time with family.
Affiliate marketing is also an excellent solution for people working from an office but looking for a side hustle that will leave them with enough time to have a life outside work. Since you've already built your audience over the years, the hard work is done. All you have to do is create engaging, meaningful content that will help you earn money through conversions. With just a few hours of genuine, meaningful effort from your end to create engaging content, you can earn a second income with minimal effort.
It's a flexible job
As we mentioned, earning through commissions enables you to work from anywhere. You can even work as you travel, even if you have a primary full-time job.
Because you run your blog or website, it essentially means you are the boss. You can set your deadlines and work at your convenience as long as you get the work done.
Setting your deadlines and goals and working the hours you choose makes this a hard offer to turn down, especially if you are a stay-at-home parent or pursuing affiliate marketing as a part-time job.
Scope to scale is big
With a full-time office job, there are limits to how much you can earn, and a performance appraisal comes once or twice a year. But with affiliate marketing, how much you earn depends solely on how much effort you are willing to put into earning commissions.
The more you grow and the bigger the audience you reach, your conversions will increase as you grow. With this effort, you will grow your personal brand and income simultaneously.
Additionally, as a content creator, you are not restricted to collaborating with only one brand or business. You can partner with as many small businesses as you can manage and promote their brands through your links at the same time.
With affiliate marketing, there is no limit to how much you can earn and no minimum time period before which you can start earning a sizeable income. As you grow, you might even consider hiring a virtual assistant from Wishup to help manage your affiliate partnerships and make your life easier!
All perks, none of the responsibilities
When you work as an affiliate marketer, all you have to do is promote the product to your audience. Then, after you've helped the brand convert a lead into a customer, you get your commission, and the partnership is complete.
You are not faced with the burden of customer service, shipping, or packaging. All those tasks will be taken care of by the client company. Since you are free from the responsibilities of production and overhead costs, your job becomes simple. You get to experience all the benefits of selling products and services and none of the responsibilities that come with it.
No experience or qualifications needed
Unlike other jobs requiring a college education or work experience, affiliate marketing is easy to get into.
Of course, it helps if you have some skills in digital marketing or content writing, but these are skills that you can quickly learn on the go as you start working. Unless you sell a highly technical product or service, you don't need the expertise or detailed knowledge of the product you're selling.
All you need is the perseverance to build a loyal following and the passion for helping your audience connect to businesses offering the best deals. Once you start working on your content platform, you can harness valuable skills like social media marketing, SEO, or sales pitching to help elevate your business to the next level.
Minimal start-up cost
Many people, especially young people, want to earn an income without being part of a company. They want to be their boss but don't always have the funds to start and register a company of their own.
The advantage of affiliate marketing is that you don't have to pay a membership fee to sign up for an affiliate marketing program. By partnering with businesses and earning through commissions, you get the knowledge and ability to earn money on your own, based only on your performance. In addition, you are not liable to any organization, and the client assumes total liability for the services and goods. So you get the opportunity to work as a private enterprise, even without large startup capital.
Great networking opportunities
Apart from just making an impressive income, affiliate marketing allows creators and content entrepreneurs to network with some of the biggest names in the market. In addition, it allows you to build valuable connections with influential people that could further result in profitable partnerships.
Additionally, closing successful partnerships increases your chances of being referred to many other clients through word-of-mouth marketing. Building these relationships will be incredibly useful to you later in your career, whether you pursue a future in affiliate marketing or any other field.
Build your reputation
The reason you are thinking about dabbling in affiliate marketing is that you have a popular platform that has the potential to become profitable. But, at the end of the day, apart from just earning an income, your end goal is to grow as an individual brand and be more respectable and successful among your viewers and peers.
Strategic partnerships are one way to gain stature and earn a reputable name for yourself in the content marketing industry. When people see that big brands trust you to promote their products, it will automatically make you seem like an expert in your niche and make you more credible to your audience.
Grow your brand and income with Wishup; become an Affiliate Partner today!
If you're serious about building your personal brand in the content marketing industry, it's time to consider affiliate marketing seriously. If you want to grow a stable passive income and earn $500 per signup, become a affiliate marketeer with Wishup today by clicking here, or drop us a mail at [email protected] for more details.