10 Essential Remote Work Skills for Remote Workers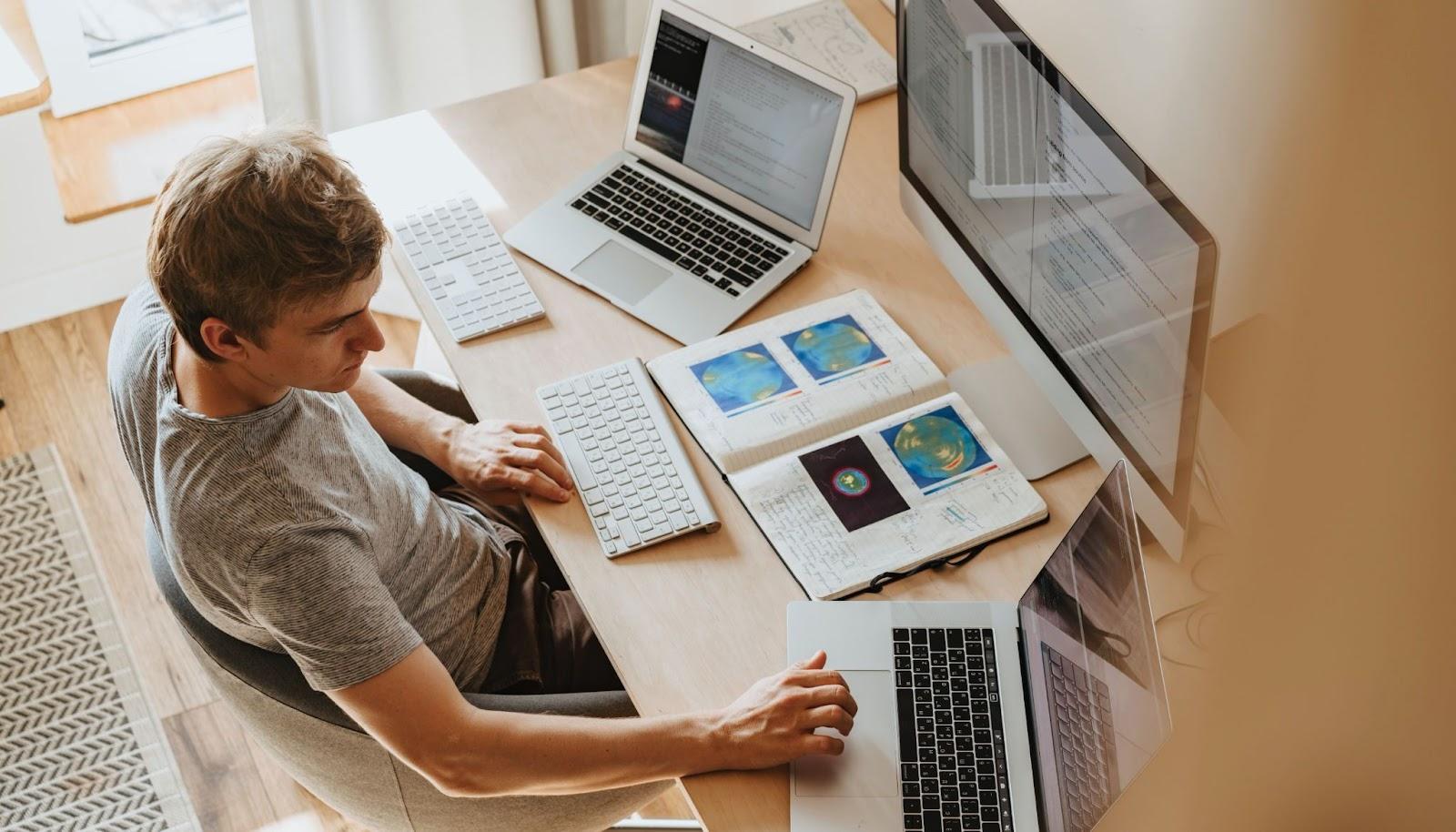 Over the past ten years, remote work has significantly increased. In addition, COVID-19 compelled the majority of businesses to send every employee home. As a result of these shifts, the corporate landscape as we once knew it has evolved.
Working from home was an impossible dream for many professionals with full-time jobs before the pandemic. However, all operations—including hiring, daily duties, conferences, and presentations—are conducted remotely today.

With an astounding 18% of people working remotely full time, the trend is not showing any signs of slowing down. As a result, adapting to a remote working environment is quickly becoming a necessity for job seekers to stay relevant in today's job market.
Learning which remote work abilities are most crucial and possessing those skill sets will be one of the most significant changes for employees looking for remote jobs.
While thriving in a work-from-home setting is achievable, today's workers will require various diverse abilities to accomplish so. As a result, businesses are already changing to fit in this brave new environment. Research indicates that by 2028, 73 % of all departments will employ remote workers.
Possessing relevant skill sets will determine how quickly hiring managers and HR teams would select you as the suitable candidate to fill vacant positions.
This article will help you understand the top 10 skills you should acquire before applying for remote jobs. However, before jumping on the topic, it is crucial to know why remote worker skills are essential.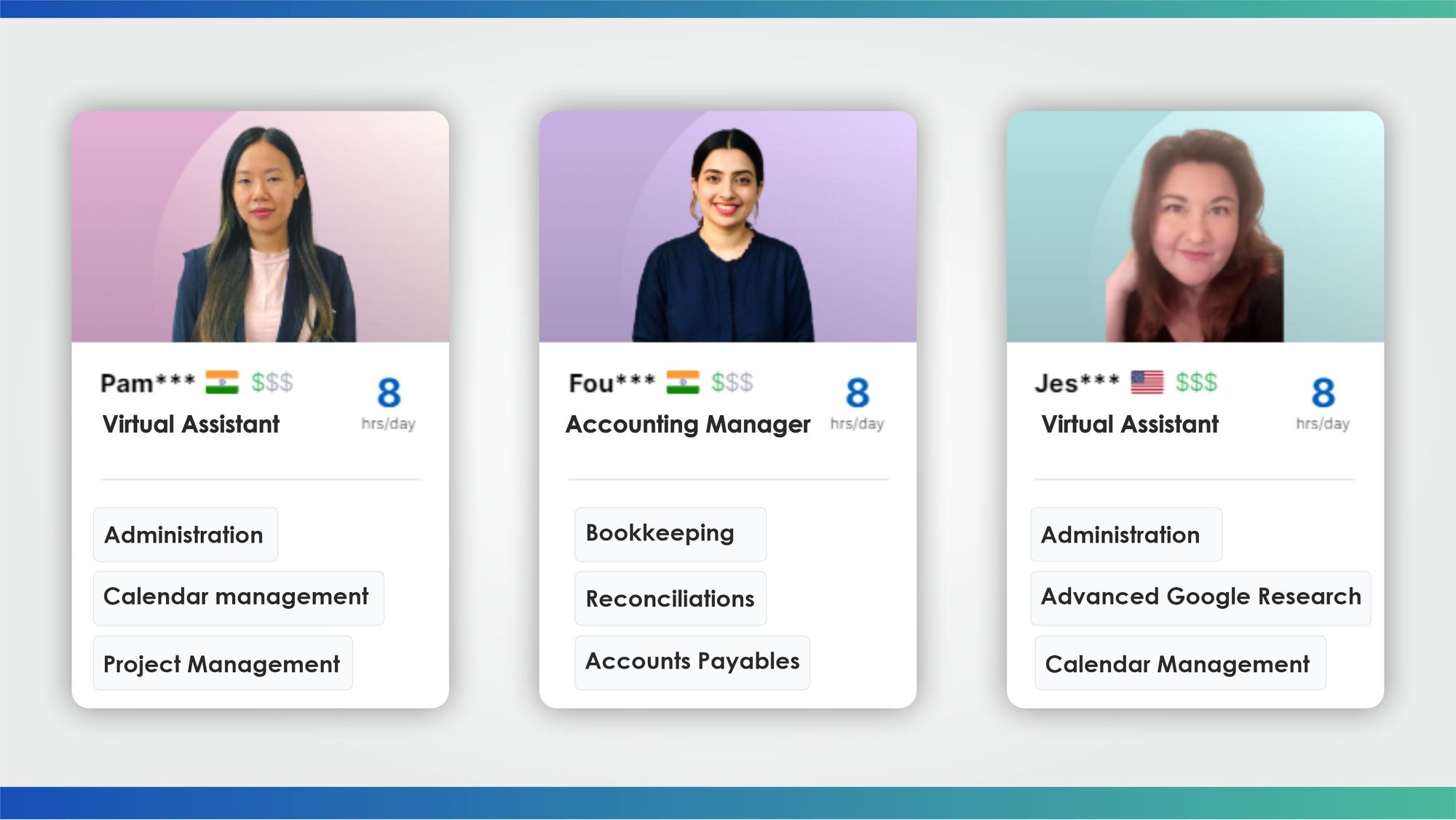 Why Having Remote Worker Skills are Important?
Today, the number of people who work from home has increased by 140% since 2005.  As a result, numerous sectors, including governance, health, and training, are now embracing the remote working revolution and have begun employing individuals with the willingness and the capability to adapt.
The ability to operate remotely is a must for success today. It's almost as important as having the core skill for the job. With 16% of companies exclusively hiring remote developers, acquiring skills to thrive when working remotely is essential.
10 Essential Remote Work Skills for Remote Workers
Communication skills
Communication is even more crucial when working remotely than in an office setting. Strong communication skills are especially needed today because a lot of communication occurs via email, chat, and other written formats.
Since most remote businesses nowadays rely on written documentation to onboard, communicate, and scale their staff, one must have excellent writing skills.
As a result, in addition to verbal communication, the ability to clearly express your thoughts in written formal becomes one of the most crucial remote skills.
Video conferencing is a fantastic way to communicate with distant team members in real-time. Still, it doesn't scale as well as writing, especially when several different time zones are involved. Consequently, working on your written communication skills is crucial to succeeding in a remote setting.
Ability to work independently

Employers are interested in individuals with a good work ethic who are also equipped with the necessary technical prowess to perform their jobs. When you are a part of a remote team that is dispersed across different locations and multiple time zones, being able to work autonomously becomes critical. The remote working relationship is heavily dependent on trust.
If you are about to transition to a remote team, you must know that most employers expect employees to work independently since they can't keep track of everything around them.
You need to make decisions independently whenever required so that such bottlenecks don't disrupt the overall operations. This demands the presence of mind and sharp problem-solving skills.

Organizational skills
"Organizational skills" don't imply adhering to a strict schedule or work plan. The flexibility that working from home offers is among the primary reasons people decide to transition to remote work. However, this should not be misinterpreted as displaying casual behavior.
Even though you can work from anywhere, you must be organized and have adequate measures in place to properly manage your time and performance. Keep in mind that it is entirely your responsibility to keep your designated workplace organized if there is no monitoring.
Learning to be an independent and dependable worker is an essential aspect of working from home. But to accomplish those objectives, you must be able to plan and arrange your efforts. You must possess the skills to identify priorities, tasks, and to-do lists and organize yourself to ensure work is completed on time and efficiently.
The ability to learn newer technologies
Digital technologies are necessary for effective collaboration across time differences and geographic boundaries in every remote work environment. Learning new skills is in high demand because each remote organization will have its own set of tools and procedures to support remote working.
You don't need to be familiar with every resource available, but you need a learning mindset and the ability to grasp emerging technologies independently.
However, when presented with the option, choosing an organization that employs a software system you are comfortable with is always wise.
The best way to ensure you are comfortable learning how to use a new tool is to keep trying relevant tools every now and then. Most tools offer free trials that provide access to their premium features. Simply taking a few minutes out to play around with the features will enable you to understand how the most commonly used tools are designed. In addition, this exercise will help you become more flexible when it comes to using new tools and technology.
Collaboration
Working from a distance need not imply functioning in isolation. Since you are still an employee of a larger organization, you will have to count on others to achieve crucial tasks. Collaborating and coordinating without a specific place can be more complicated. For this reason, taking the necessary initiative when working remotely is essential. It's another reason why remote businesses make significant investments in their programming and technology choices.
Collaboration becomes difficult when you work remotely, but it is an important skill one must possess. Thus, skills like cooperation and collaboration are prerequisites and unquestionable skills for all remote workers.
Fortunately, most businesses provide access to relevant collaboration tools to their remote employees. These do make the job easier, but in many cases, there is a learning curve involved.
Time management
When allowed to have flexible work hours for the first time, those previously restricted to set working hours may struggle to manage their time. When someone is not required to work seven-hour shifts or the entire week, time might easily slip away from them.
Absolute ownership over your time is both a luxury and a drawback of working remotely. Performance management and daily check-ins are typical office practices. However, when working virtually, you must learn to prioritize your duties on your own.
Thus, to thrive in a remote environment and continue to work in a company for a long time, you need to become competent in project management and establish a daily schedule for balancing your tasks, such as doing the crucial tasks first and then taking on other tasks.
Striking the perfect balance between work and life is also a crucial skill that covers the broad domain of time management.
Being a team player
When shifting to remote work, you will be mandated to collaborate with a team in addition to working in isolation. Today remote employees are good problem solvers and may function well with the most basic instructions. However, without the capacity to share the necessary inputs with the rest of the team, that in itself won't be adequate to keep any project on track.
To ensure that work is going smoothly, communicating well with your teammates, helping them out when needed, and knowing when to seek help are all essential soft skills one must develop.
Self-Motivation

No one keeps an eye on your daily actions when you work remotely. Since you are isolated, it is up to you whether projects move forward or remain stagnant. If you don't work on your assigned work, deadlines will approach, and you won't have anything to submit. Thus, self-motivation is a requirement for remote employment. As a result, you'll be able to complete your assignments on time and improve as a remote employee.
To stay focused, you can plan your timetable and daily activities. On a schedule you and your coworkers can access, you may also estimate timelines. A dedicated home office can be a smart investment as it acts as a buffer against distractions from the rest of the house.
Decision-making and logical analysis
Rational thought and smart decision-making are essential in a physical work environment, but they become even more critical in a digital workplace. You must be able to quickly understand situations and arrive at the right solutions when your supervisor or team leader isn't available immediately.
You are in charge of determining what to do next and how to move your responsibilities forward. Solving issues is another essential skill you must possess when working virtually. Thus, the ability to come up with innovative solutions on your own is crucial when you can't just walk right up to someone's workstation and ask questions.
When working remotely, your coworkers might be from different time zones, and it is always not possible for your team leaders and teammates to be available 24/7. Therefore, independent thinking, critical reasoning, problem-solving, and decision-making skills are essential.
Cultural competency
Engaging with team members from various culturally and linguistically diverse roots requires cross-cultural understanding. Finding common ground with people with distinct communication skills, work styles, ethnic cultures, and beliefs is necessary for success in a remote job. Even though it can be difficult at first, this is one of the main benefits of working remotely.
No matter where they are located or which background they belong to, you can include the best individuals for the project on your team. This enhances the team's productivity while fostering a more exciting and diverse corporate culture.
Thus, when looking forward to a remote workplace, you must instill the skill of neutrality and acceptance of varied cultures when connecting with teammates from different linguistic backgrounds.
Conclusion
The pandemic has altered the way people work today. Even though some businesses may not always use remote workers, they will nonetheless adopt more customizable regimens, such as adding periodic home office breaks. Employers will therefore seek those who are accustomed to working remotely. Therefore, you should adapt and take note of all of these remote employee skills for your future.
There are several benefits to working from home, including mobility, flexibility, and no commute. To succeed in remote work, however, you must possess the necessary skill sets and knowledge. This article presents a thorough list of the top 10 skills you need to excel in this field of virtual employment to help you achieve exceptional accomplishments.

Author bio
Piyush Shah is a 6 figure affiliate marketer and has helped grow multiple businesses from nothing to making insane business figures. He is currently working as Head of SEO at Dukaan.