Building your own business might seem like a shortcut to success but can be a daunting experience – specifically when the resources are unknown. In addition, setting up a business requires a lot of consistency, dedication, hard work, and, lastly, innovation.
The future of business is hard to predict, but it is always better to gain from the past learnings of successful companies.

Fortunately, many leading entrepreneurs and enterprise leaders have paved the way for all those aspiring entrepreneurs out there by writing their experiences, successes, and many more failures – sharing a bunch of their wisdom and knowledge with those entrepreneurs.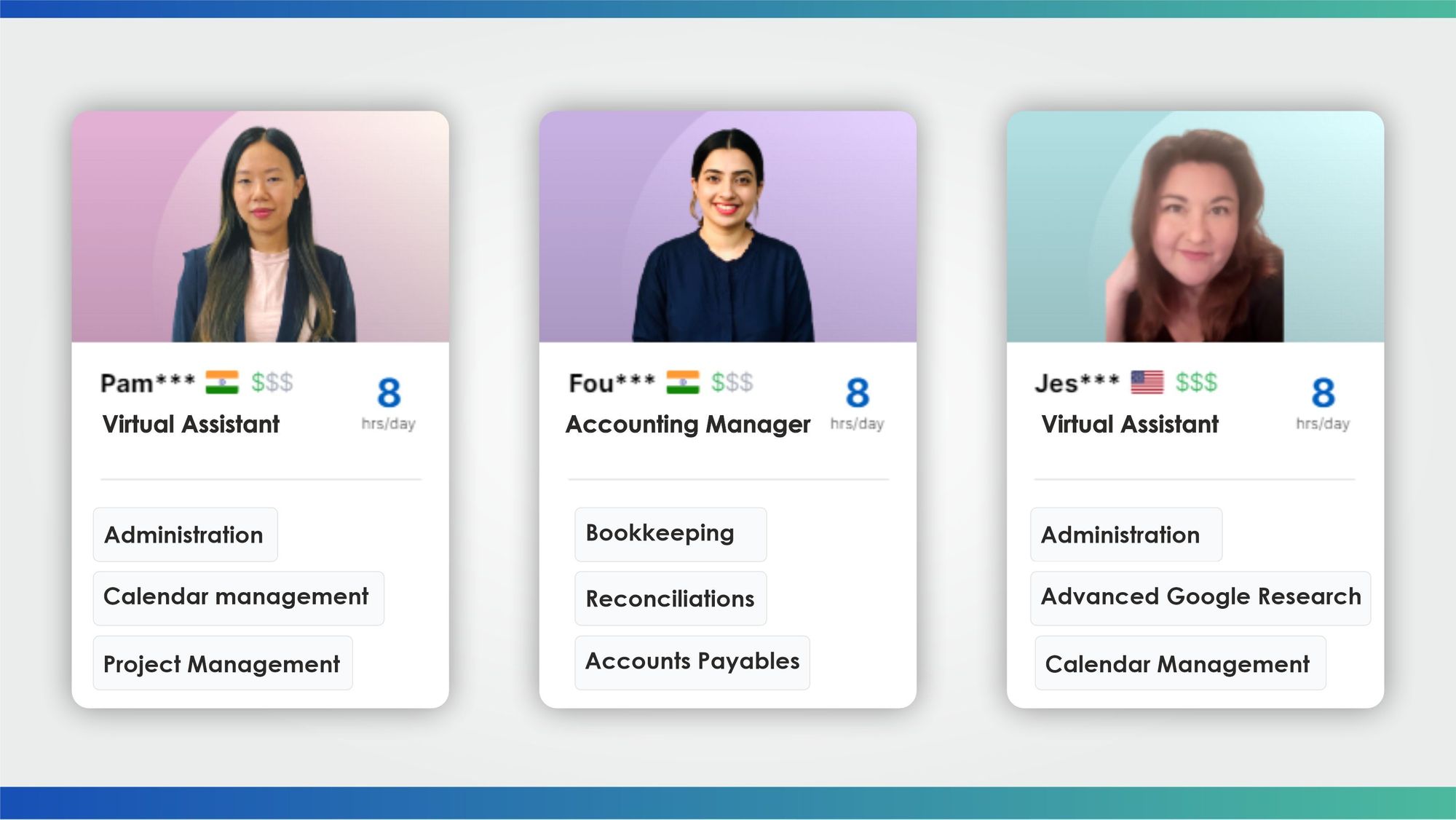 The question that arises here is – whom to follow and whom not to!
Well, you do not have to go searching across thousands of blogs as I have put together the best 10 Blogs by the most brilliant business gurus that are going to become the helping hands in your struggle to build a great business.
So, whether you are still dreaming of starting up that booming venture or have already gathered plans to build it, these blogs are where you should start!
Both Sides of the Table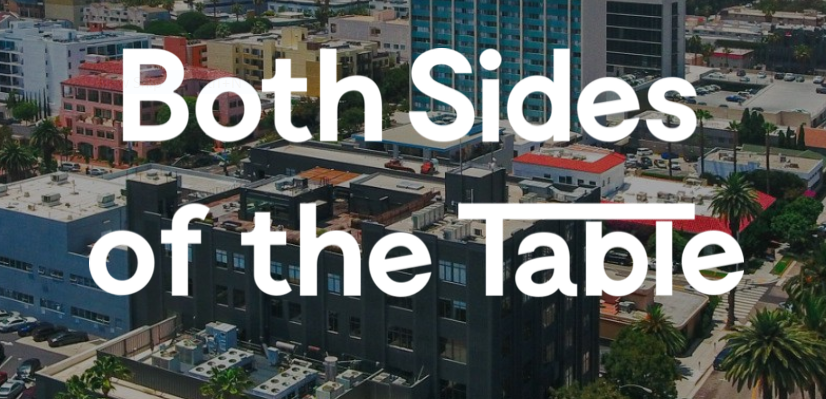 Image Source: Both Sides of the Table Website
This blog by a huge and successful 2X Entrepreneur turned Venture Capitalist himself, Mark Suster, delves into the business lingo, declutters it, and makes it extremely easy for even a beginner to understand.
An aspiring entrepreneur should read the blog because it comes from Mark Suster's own experiences and hardships. He has witnessed every possible business scenario, whether startups or large corporations and success or failure. Furthermore, he knows how to crack complicated ideas and arrange them in a way that they become much easier to understand. There would no surprise if we found out that he used a plagiarism checker for bloggers to structure his thoughts.
With his years of experience, you can be sure that he understands all it takes to win! Comprising topics such as business expertise, managing the time and emotions right, and what not – the blog will help you understand entrepreneurship and help you start better.
Both Sides of the Table give you insights into the world of startups, where Suster posts regularly about domains varying from fundraising, marketing, and sales to even leadership.
Lastly, if you are in the early stages of parenting a company, look out for the practical tips in the blog about dealing with investors and get to know about the other sides of the business.
Seth's Blog
Image Source: Seth's Blog
If you are looking for ways to enhance your startup's marketing and have been juggling with suggestions from all over the world, this is the blog for you! Seth Godin has been considered one of the best marketing geniuses and the highest-ranking marketers in today's time and runs this awesomely famous blog.
Each of his blog posts is a gem discussing the bigger picture of businesses and how one should manage it. With Seth's marvelous experience of being a marketing consultant for major Fortune 500 Companies and companies such as Yahoo, it is hard to skip what he has to say about the world of pitches and sales.
His thoughts will provoke you to wake your inner businessman and strategize your business in the best possible way! Whether tutorials on digital marketing or advisory articles on building & managing startups, Seth offers innumerable solutions to help companies grow their sales and income multifold and manage their marketing campaigns efficiently.
If transforming your marketing strategy or planning your business in the right direction are the things hovering over your head, then Seth's Blog is the place that will guide you to put your mindset where it belongs and grow insanely more.

Neil Patel
Image Source: Neil Patel Website
With his own experiences, starting at the age of 16, Neil Patel has built and earned personal branding under his name. His blog deals with all the marketing gimmicks and tricks that will help you grow your business into a giant.
Co-founder of multiple companies, Patel is a high-ranking marketer who has even helped big brands like Amazon, NBC, GM, and Viacom. The blog is a complete guide for starting and building your own business, with hundreds of tutorials on growing your firm and making more money through better marketing.
Himself recognized as one of the top 100 entrepreneurs under the age of 30, Patel has gained his expertise his own way and has become one of the top influencers across the globe to provide companies with insights on budding businesses and how to build them profitably.
Suppose growing traffic for your company is one of your primary concerns. In that case, Neil Patel's blog is going to take you forward and help you engage better with your audiences and consumers through in-depth tutorials on how to increase your Google Traffic, how to be a good social media manager, or even what SEO guidelines to inculcate in your daily blogging.

Under30CEO

Image Source: Under 30 CEO Website
Here, the advice comes straight from successful startup founders who achieved it all under 30. Under 30 CEO is a portal created with an aim to make the next generation more educated and successful by offering them insights into business performance, productivity, growth plans, and what not!
Started as a failed attempt at success by Jared O'Toole and his mate Matt Wilson, the blog is now four years old and has gathered a complete network of like-minded entrepreneurs, the 'Under 30 CEOs', who can give you the best startup advice.
The aim is to help people in their 20-somethings to grow and do not have to struggle in their initial growing years. The articles, even podcasts, are highly beneficial for aspiring entrepreneurs of all ages in this blog.
The blog is filled with helpful information on various domains such as Travel, Remote Work, Financing, and Entrepreneurship. Overall, if you need suggestions on how to go about your startup idea, finance it, and market it, Under30CEO is the platform for exploring everything possible about starting & building a business.

Women on Business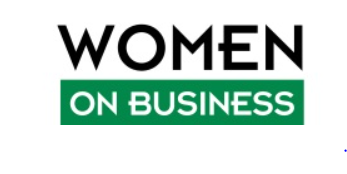 Image Source: Women On Business Website
Established in 2007 and owned by the renowned author, speaker, and CEO, Susan Gunelius, Women on Business is an award-winning online platform for news and information for women to be successful solopreneurs. Susan has 25 years of experience in the marketing field, working for big brands, and she is also a published author of several marketing-related books.
The content is curated by a large team of international contributors aiming to bridge the gap between male & female thought leaders and promote more discussion among them. With Susan's experience and the knowledge of powerful women network online, Women on Business is set to make a world more competitive, equal, and full of high spirit!
The blog is an excellent source of knowledge for everyone wanting to own, start, or build a business, regardless of what their gender is. From helping 'Mompreneurs' build a career to simply giving tips on how to get self-employed, the blog delivers valuable information and educational resources to a businesswomen audience coming from all walks of work.
If you are looking for business recommendations coming from a huge pool of talent and wisdom, then this Blog is what you can simply bet on.

Entrepreneur's Handbook

Image Source: Entrepreneur's Handbook Website
Entrepreneur's Handbook is a blog dedicated to helping aspiring entrepreneurs succeed in their niche. The blog features founder stories, design articles, startup deep dives, hardships, regular startup advice, and creative thinking.
Entrepreneur's Handbook is a cautiously curated library of interviews with creative founders, stories about helpful millionaires, and practical suggestions to help the entrepreneurs of tomorrow.
Established in 2014 with only an aim to post about entrepreneurship and tech innovations, the blog has grown to 150K followers with a roadmap of practical posts and real-life stories to help people transform their business ideas into real ventures.
The blog was made to impact real people's lives through helpful & educational content for better strategizing and decision making, catering to business growth.
If you wish to learn everything you need to know to build a successful business with in-depth information and advice on starting and building an enterprise, this is the perfect blog for you to dive deep into and get inspired from!

The Entrepreneurial Mind

Image Source: Dr. Jeff Cornwall's Blog
Uniquely written and having an exciting style of engagement, this blog is quite interactive and appealing for all aspiring entrepreneurs.
Coming from the Serial entrepreneur and Professor of Entrepreneurship, Dr. Jeff Cornwall, the blog serves as an e-learning community where business people can go and search for their answers related to business growth, partnership, fundraising, and financial management.
The Entrepreneurial Mind is an attempt to bring together a community of entrepreneurs. In this portal, business owners can share the challenges and issues they face every day and find the solutions to their problems.
Expert advice is provided to business owners through hundreds of articles and videos that are easily accessible. In addition, the entire team has over a lifetime of experience in starting and running businesses. Thus, they provide readers with their expertise in the form of informative content – which is engaging, intriguing, and quite resourceful.
There is also a user forum known as "What's Brewing," which is like a coffee shop that allows you to interact with other entrepreneurs and gain business insights from experts and business owners worldwide.
If you need a platform to get access to startup solutions for all your problems and a place where you can engage with fellow entrepreneurs to build your business, The Entrepreneurial Mind is there to help.

Think Entrepreneurship

Image Source: Think Entrepreneurship Website
As its name suggests, the Think Entrepreneurship blog is all about the do's and don'ts of the entrepreneurial journey. Created by a Youtuber famous for his DIY projects, Pete Sveen, this blog includes topics varying from "how to wake up early in the morning" to "which accounting software should an entrepreneur use."
Sveen is a zealous entrepreneur from Montana who has been in the Internet Marketing and Ecommerce world for a long time with ThinkEntrepreneurship.com. Established in 2007, the blog shares Sveen's experiences of the entrepreneurial journey, including all of his successes and failures, with the aim of inspiring others to "Think Entrepreneurship."
The Podcast ranks among the top-rated business podcasts on iTunes, consistently holding the number one spot, and has been downloaded by people more than 38,000 times across over 135 countries.
Be it life hacks of what is and what's not working or even Gift Guides for Entrepreneurs. The blog deals with a wide variety of niches and domains for the readers to successfully grow their businesses. Simple life tips, advice, motivation, and even tech tips are the things you can look for here in this Blog.
The Secrets of Entrepreneurship
Image Source: The Secrets of Entrepreneurship Website
Detailed articles related to the importance of entrepreneurship, Sources of Business Ideas, Feasibility Reports, Characteristics of Services, Types of Entrepreneurs – you will get everything on this intricately curated blog.
If you are looking for business content, this blog is just the right place for you to visit.
From investing in yourself to staying in the networking mode, this blog will give you tips and tricks that will help you achieve your business goals. Blog posts such as beginner guides for entrepreneurs or how to utilize tech for your small business can guide you through the entrepreneurial journey without wasting your precious time and years.
This blog guides you about entrepreneurship and how to go about it and provides you with lifestyle tips that will ensure success and prosperity in your business. The articles are a great source of information and advice for small business owners and entrepreneurs.
So whatever you are searching for, be it business management tips, marketing strategies, a particular skill set, or accounting solutions for startups, the Secrets of Entrepreneurship is a hub of all the information you might require as a business owner.

Smart Hustle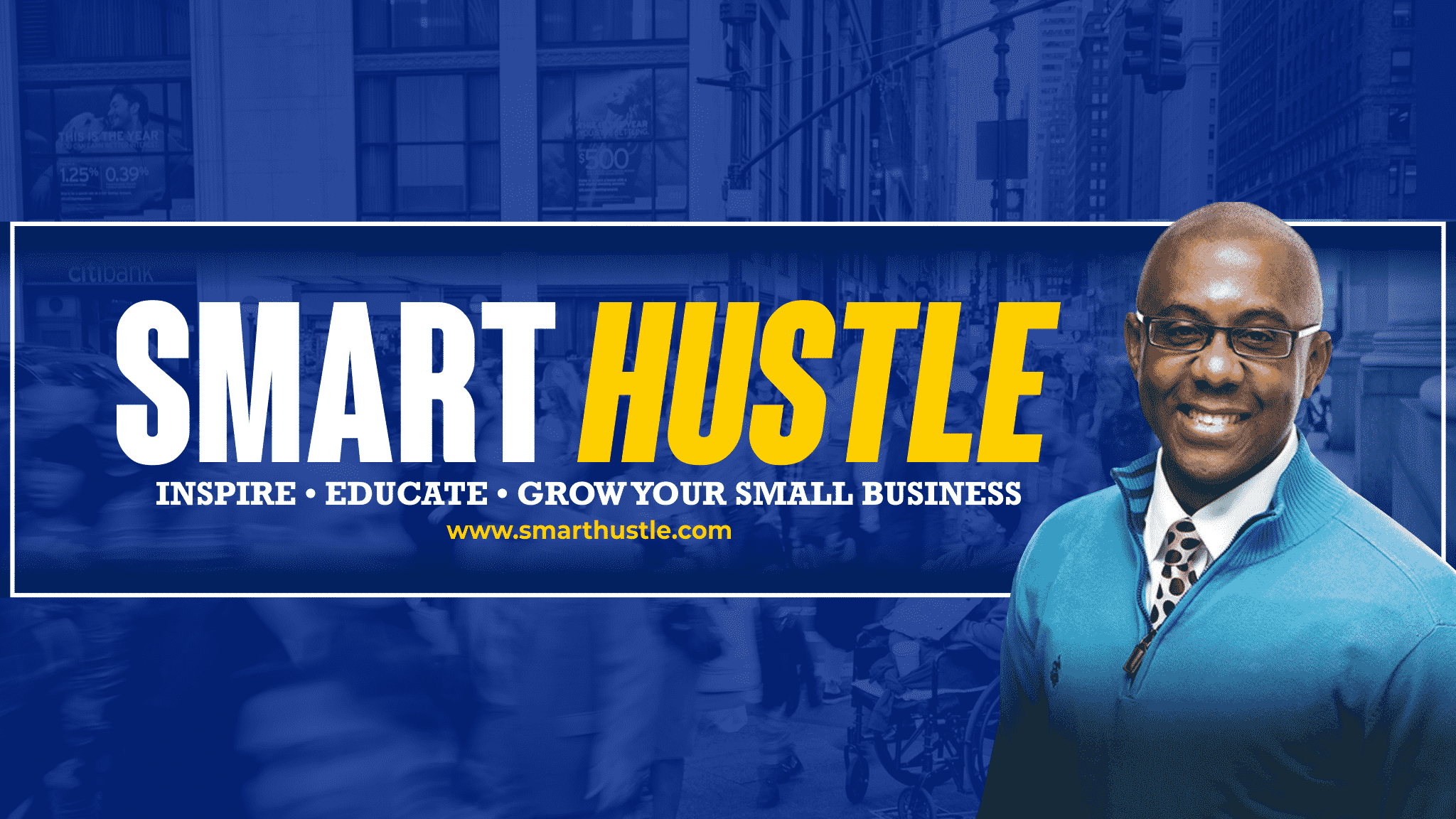 Image Source: Smart Hustle Website
Founded by Ramon Ray, the blog is all about helping small business owners grow and achieve success. It aims to inspire and educate small business owners to help them start and grow successful businesses for supporting their families and contributing to their communities.
Ramon Ray is passionate about small business success! He is a speaker who inspires audiences on stages all across the globe, on the web, and in person. An author of 5 books, Ramon is all about how to grow your solo business.
The majority of importance is given to small businesses, how to grow them, nurture them, and inspire the owners to build better. The blog also deals with other topics such as business trends to look for, starting and managing online businesses, and even how women-based companies use digital tools to connect with consumers.
The blog's vision is to create a community for small businesses and entrepreneurial success by helping and supporting them to overcome scarce resources, setbacks, and other challenges through creativity, innovation, and perseverance.
Through its content, the Smart Hustle team aims to share insights on business growth with the small business community so that they can prosper more.
The last word…
This list was curated, and the blogs were hand-picked, keeping in mind the needs and growth of all budding entrepreneurs. They have the right business acumen but need to execute their ideas or have already sorted it all out but need assistance with different growth strategies.
You might not relate to every blog mentioned above or might not like the content in some of them, but every blog selected and mentioned in this article has some value to offer to your business and entrepreneurial journey.
You may find some blogs that you may relate more with than the others on the list. However, they all have a lot to offer you in your growth journey. Not every article will help you achieve your goals, but some might take you out of an obstacle you had been stuck in for a long time or simply pave the way towards a better future.
These authors and star entrepreneurs have shared their lives on a platter to help you get what you desire the most – Successful Entrepreneurship! There is one more thing that can help you tons when it comes to a successful entrepreneurship, and this is – a Virtual Assistant. Arrange your free consultation with Wishup to know more.

"Twenty years from now, you will be more disappointed by the things you didn't do than by the ones you did. So throw off the bowlines. Sail away from the safe harbor. Catch the trade winds in your sails. Explore. Dream. Discover." - Mark Twain

So, this is your journey, and you know how to make it better! Make the most of it.
Subscribe to Wishup Blog | Remote Teams | Remote Employees
Get the latest posts delivered right to your inbox