Even though it seems like we're living in a Gmail-dominated world, there are other email clients being used. And one of the most common systems is Microsoft Outlook.
According to Litmus, Microsoft Outlook is typically the de facto email client for most businesses. As part of the Office 365 suite, it was ranked #4 in email market share when statistics were recorded in August 2021. Office 365 is used by more than one million companies worldwide, so chances are you either send or engage with Outlook-managed emails regularly.

The two platforms that you likely use the most when running a business are your email service provider and CRM. To do your job efficiently, you need these two systems to work together.
If Outlook is your own email service of choice or is the email provider of your company, you should check out our list of 3 best CRMs that are designed to work seamlessly with your inbox.
Let's dive in!
Firstly, what is CRM?
CRM (Customer Relationship Management) is a technology or a kind of approach for managing a company's relationships and interactions with customers and prospects.
A CRM system enables businesses to focus on their relationships with customers, suppliers, or colleagues throughout the lifecycle. This also includes exploring new customers, winning their business, as well as providing support and additional services throughout the relationship. This helps companies stay connected to customers, streamline operations, and increase profitability.

(Image Source: Twenty20)
Many startups and small businesses still struggle with spreadsheets, inboxes, or even sticky notes to track all kinds of relationships. However, those "systems" just cannot keep up at some point. If you have, let's say, a hundred contacts or more, it's time to try a CRM system.
Integrating a reliable CRM system with Outlook brings many advantages and opportunities for your business, such as:
Creating a single platform to manage and direct business projects
Increasing productivity by improving teamwork and collaboration
Improving communication by third-party services
Optimizing project management and scheduling via calendar and timeline synchronization
Taking advantage of quick dashboard reports
What features should you expect from the best CRM for Outlook?
Below are some core features that you can expect from a CRM system for Outlook:
Outlook integration. This is undoubtedly the first and foremost feature to look for in the best CRM for Outlook. This gauges how well each system works with Outlook (compatibility) and the synchronization between the two (interactivity).

Ease of use. User-friendly, highly accessible CRM systems often score higher than those that require advanced training.

Key features. You should check if the CRM offers the necessary features for your business needs. For example, do you need email activity tracking, custom workflows and follow-ups, or project management features? You should specify your own need clearly before choosing CRM for Outlook.

Customization. You should look at the level of customization each CRM system offers, including dashboards, reports, and other customizable features.

Pricing. Pricing is critical when evaluating a CRM system, especially for startups and small businesses. Pricing is based on several factors, such as the availability of any free trials, the number of supported users, and more.
With these considerations in mind, we've compiled the best 3 CRM systems for Outlook in the market. You should check them out now!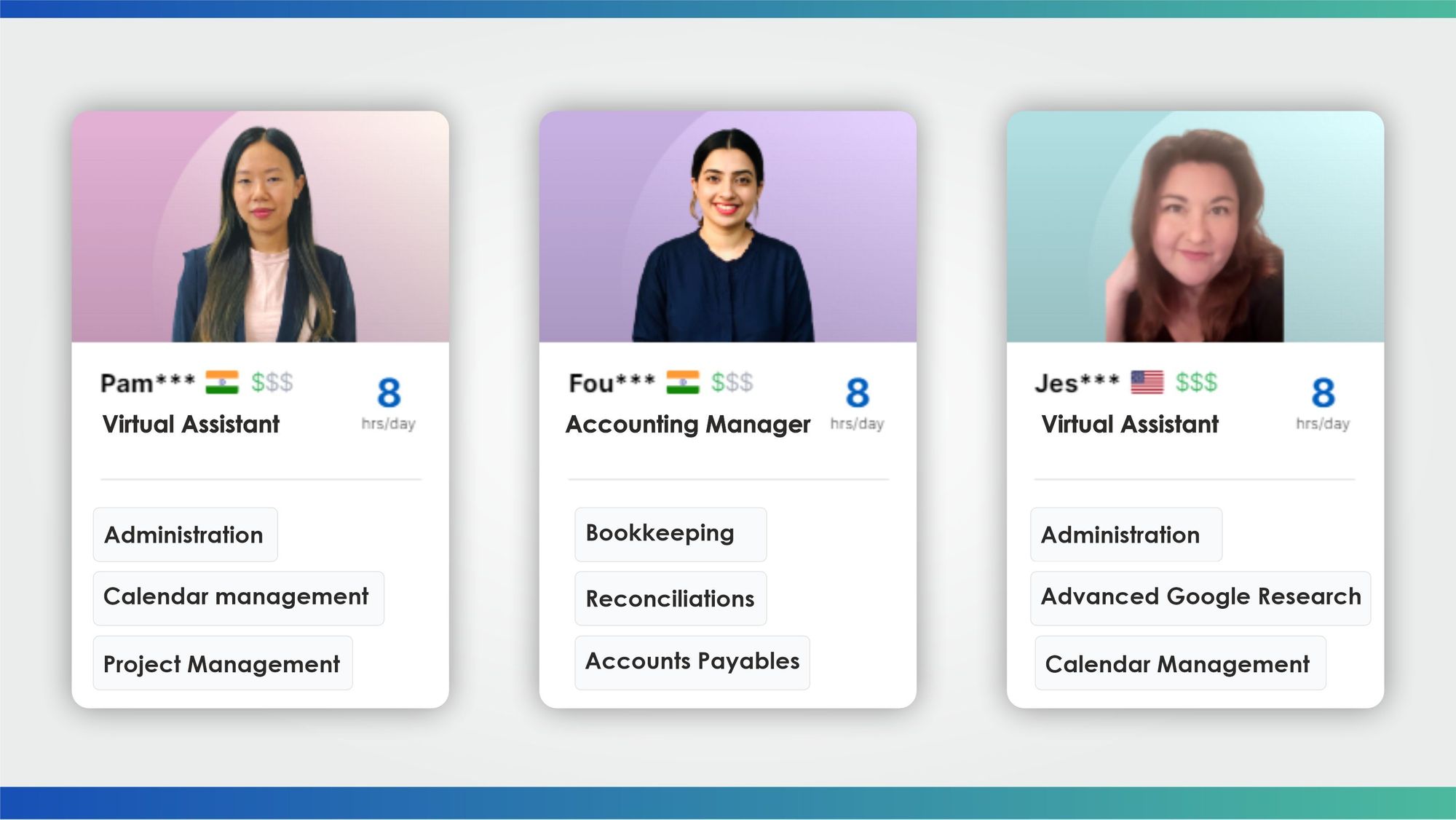 Best CRM for Outlook that you should try now
1. eWay-CRM
eWay-CRM is on the top of this list thanks to its outstanding features, and we'll talk about them one by one. First, we want to show you some general information about eWay-CRM.
eWay-CRM is a CRM system embedded right in Microsoft Outlook. It can turn your Outlook into a full-fledged CRM system and save your time and effort when managing clients, projects, sales, and marketing campaigns.

(Image Source: eWay-CRM)
Once installed, eWay-CRM will share emails, tasks, contacts, documents, deals, or projects across your organization. eWay-CRM is now available on iOS and Android apps to keep you updated on the go. Since eWay-CRM is completely integrated with Microsoft Outlook, you don't need to learn a new system or switch between apps.
Essentially, eWay-CRM is a plugin installed on your PC and the server component, which could be hosted either on your Windows server or in their cloud. Each user has access to the same database according to their permissions. One user account can be used on multiple computers. You can also access your data offline, and your work will be synced automatically once you're back online.  
eWay-CRM's key features:
Integrate well with Outlook. As we mentioned above, eWay-CRM is embedded right into Outlook. It helps businesses all over the world with their CRM agenda, project management, and other business opportunities. Within a single workspace, you can easily collect, organize, and share all critical information with your business.

Work online and offline on various devices. You can use eWay-CRM on your PC, mobile, or tablet. And because it's deeply integrated with Outlook, you can work in a familiar environment.

Let you choose ready-to-go or customized options. You can quickly implement eWay-CRM and start using it. You can switch off modules that you don't need to use. Or you can customize it to your own needs.

Integrate well with third-party tools. eWay-CRM is integrated with many great tools, such as QuickBooks, PowerBI, WordPress, etc. For the complete list of integrations, you should click here.

Provide in-depth reports and analysis. eWay-CRM offers a set of predefined reports with crucial information concerning various parts of your business. It ranges from company sales statistics all the way to timesheets of a specific colleague.
Pricing plans:
Free plan: $0 forever
Subscription plan: Basic, Essential, and Enterprise version, starting from $24/month (billed monthly)
Lifetime plan: Pay once, use forever, starting from $369
eWay-CRM also provides a free Premium Trial version with many advanced features. You can experience this version for up to 30 days and upgrade to Premium plans whenever you want.
2. HubSpot CRM
With a strong contact management foundation, HubSpot CRM can make your job easier. This CRM provides full visibility into your sales pipeline in real-time, while email logging and tracking let users organize and monitor their Outlook emails to better manage prospects in their pipeline.
Integration of HubSpot CRM with Outlook is accessed through a web browser. This integration works by upgrading HubSpot CRM with an Outlook plugin. Web browser access indicates that it can hold an unlimited number of users. You can take advantage of HubSpot tools, including templates, meetings, and sequences, without leaving your Outlook inbox. However HighLevel is one of the best alternatives to HubSpot, it is more affordable and has Outlook integration as well.
(Image Source: HubSpot CRM)
HubSpot CRM's key features:
Two-way data integration. You can easily share data between HubSpot CRM, and Outlook as needed.

HubSpot sidebar. By adding the HubSpot sidebar to Microsoft Outlook, you can view detailed contact and lead information without leaving your Outlook inbox.

Email sequences. You can establish a sequence of emails to take place based on specific criteria or at scheduled points throughout the lead nurturing process.

Email templates. It's easy to choose from a library of built-in email templates and documents for every single step of your customer's journey or create your own template from scratch.

Email logging/tracking. HubSpot CRM lets you quickly log and track emails that originate in Outlook. You can know the second a recipient opens your email, clicks a link, or downloads an attachment. Then, you'll send a perfectly timed follow-up.  
Pricing plans (billed annually): HubSpot CRM for Outlook is part of Sales Hub; you can get started with it for free. But for more advanced features to automate and scale your sales operations, you should upgrade to its premium plans.
Free plan
Starter plan: starts from $45/month for 2 paid users ($23/month per additional user)
Professional plan: starts from $450/month for 5 paid users ($90/month per additional user)
Enterprise plan: starts from $1,200/month for 10 paid users ($120/month per additional user)
3. Prophet CRM
Prophet CRM by Avidan was designed specifically with Outlook users in mind. Like eWay-CRM, this CRM embeds directly into Outlook, serving as a robust extension of your inbox.
As it automatically tracks all activities and functions within Outlook, Prophet CRM is helpful for users who are not familiar with using a separate CRM or entering their data into another system.
Meanwhile, if you often use online forms to collect data or receive online communications through your website, Prophet CRM is also good for you. It lets you create forms and fields for website visitors to fill out. Once they are done, it captures the data entered and sends it back to your CRM database for lead nurturing via email.
(Image Source: Prophet CRM)
Prophet CRM's key features:
Data management via Outlook. Prophet CRM allows you to manage data related to clients, suppliers, and other business opportunities in your pipeline, all right in Outlook.
Data collection via online forms. With Prophet CRM, you can use forms and other online communication methods to capture data from leads, contacts, clients, and partners.
OpenAPI. Because it uses OpenAPI, you can customize the platform and add integrations via different tools like Zapier or Informatica.
Mobile CRM app. Prophet Mobile lets you engage with your audience no matter where you are.
Reporting and analytics. Prophet CRM provides a comprehensive array of performance dashboards. It transforms your data into interactive graphs and tables, allowing you to gain actionable intelligence.
Pricing plans (billed annually):
Prophet Core plan: $9/user/month
Contact Manager plan: $25/user/month
Sales CRM plan: $55/user/month
Enterprise plan: $75/user/month
4. BIGContacts
BIGContacts is one of the best tools to integrate with Outlook with a highly intuitive interface and automation capabilities. This CRM tool offers robust pipeline management, comprehensive contact management, and a powerful reporting module. With email tracking and marketing automation built right inside the CRM, you can manage your conversations more efficiently.
BIGContacts integrates with Outlook effectively, allowing you to automatically capture all incoming emails and log them against the respective contact records. This keeps communications well organized, enabling you to stay on top of important conversations. Moreover, BIGContacts allows you to reply to these emails directly from the contact record and perform bulk email actions to save time.

BIGContacts key features:
Automated emails: Set up automated email sequences to be delivered based on the activity and preferences of your contacts. These drip email sequences automatically adjust based on the triggers you define, making follow-up significantly easier.
Email templates: Create and save email templates to be used at a later time. This can save a considerable amount of time and help you connect with prospects and customers with customized emails instantly.
Reporting & analytics: Track the engagement of your emails and gain actionable insights to improve their performance. Stay updated with how many emails are opened or replied to by the recipients.
Personalized engagement: BIGContacts automatically captures essential information for contacts using webforms and social media platforms. It also displays detailed communication histories, so you can personalize upcoming emails.
Mobile access: All your emails can be accessed on the go with the mobile version of BIGContacts. This helps you stay connected with contacts and never miss out on profitable opportunities.

Pricing plans (billed annually):

Big- $5/user/month
Bigger- $15/user/month
Biggest- $25/user/month
Enterprise- Custom pricing

5. OnePageCRM
OnePageCRM is one of the best tools if you want to make the most of your Outlook contacts. It lets you turn your database into a simple to-do list where every contact has a reminder next to it. It can be something as simple as "schedule a call" or "send a follow-up email".
Besides all the usual CRM functionality, OnePageCRM seamlessly integrates with Outlook. It syncs with your inbox and lets you send emails from within your CRM account. OnePageCRM also has a unique Outlook Lead Clipper extension that allows you to capture contact details straight from your inbox and automatically create contacts in OnePageCRM.
OnePageCRM's key features:
Actionable data. OnePageCRM is the only action-focused CRM system in the world. With its Action Stream feature, it turns your database into a dynamic to-do list where you can assign tasks/reminders with due dates next to every contact.
Full (two-way) email sync. With this CRM, you can easily switch between your Outlook account and your contact list. Everything will be updated automatically.
Automatic lead capture. Lead Clipper is a unique app developed by OnePageCRM (free for OnePageCRM users). You can use it to easily capture contact details from any email and automatically create contacts in your CRM.
Personalized bulk emails. OnePageCRM lets you send mass email communication. If needed, you can even personalize these emails to ensure that every customer feels valued and heard. Besides, these emails are spam-proof: they are sent from your inbox and don't look like promo emails.
Free email templates (with attachments). You can keep different email templates in one place and add attachments.
Email open tracking. This CRM allows you to see who opened your email and how many times.
Integration with Outlook Calendar. If you want to keep all your meetings, reminders, and tasks in one place, OnePageCRM lets you sync your CRM tasks with your Outlook calendar.
Pricing plans (billed annually):
Professional plan: $9.95/user/month
Business plan: $19.95/user/month
The bottom line
If you send emails with Microsoft Outlook or support your customers via Outlook, you'll need a full-scale CRM system to maximize your productivity. Finding one that works well with Outlook can help drive your efforts further and achieve your desired results better.

We are confident that one of these above options will work for you regardless of your business goals. Consider using the one that you think will serve you best. Thanks for reading!
Author bio:
Haley is a content writer at eWay-CRM. When not writing, she gets hung up on travel adventures, books, and food tasting. As growing up, she wants to read, learn, and experience more and more up-to-date things to adapt herself to this ever-changing world.
Subscribe to Wishup Blog | Remote Teams | Remote Employees
Get the latest posts delivered right to your inbox