10 Best Data Reporting Tools of 2023
Check best data reporting tools of 2022 - based on their features & pricing. Hire a data reporting virtual assistant to save up to 70% of your costs. A virtual assistant can handle all your data related tasks and more.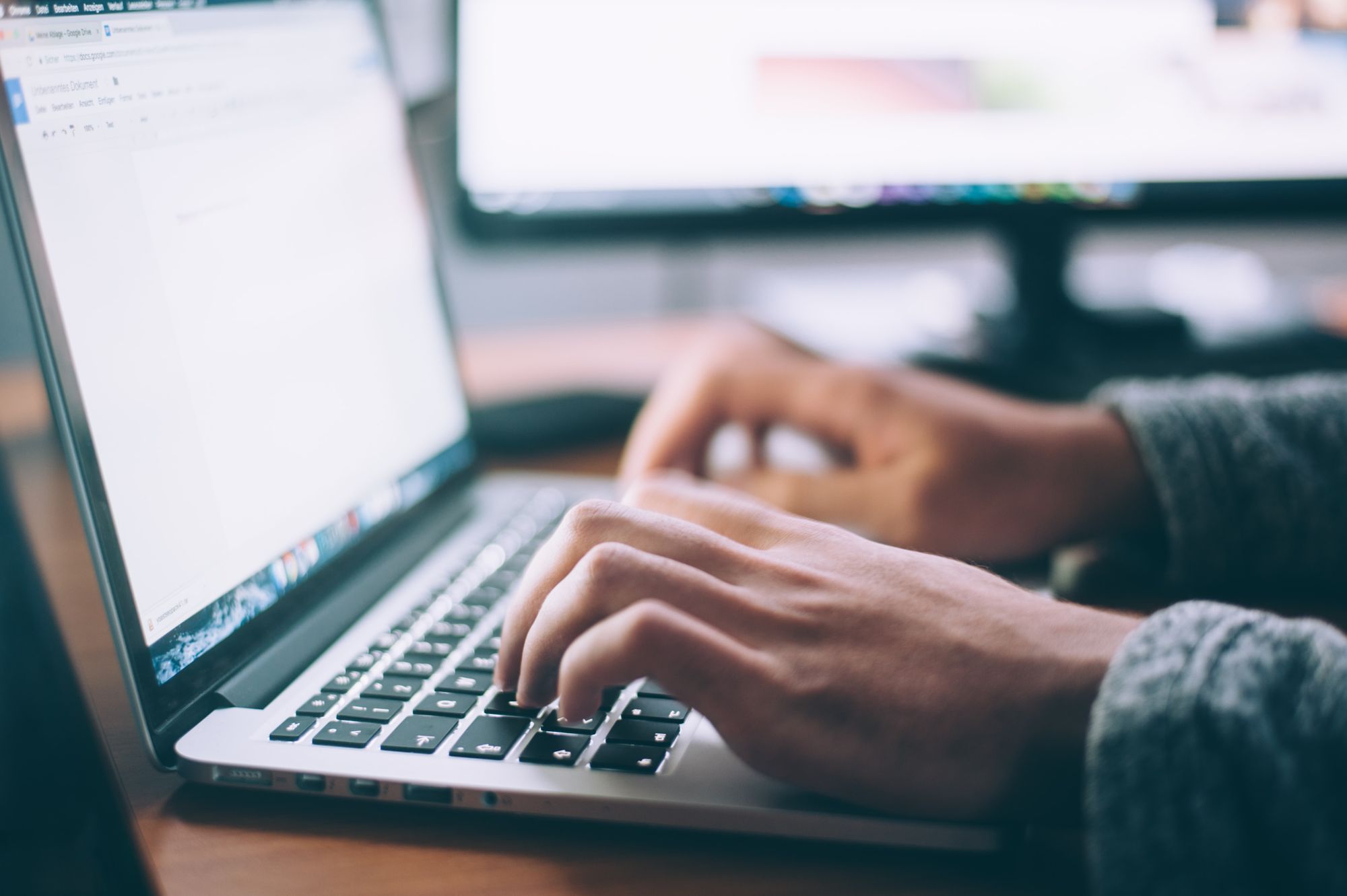 Every business relies on accurate data reporting.
Evaluating your place in the industry and your business performance in this competitive business battlefield would be easier if you collected, tracked, and analyzed data. However, marketing campaigns, sales figures, team efficiency, key performance indicators, various metrics, and statistics may appear overwhelming.

That is why one needs the best data reporting tool to create valuable data insights and provide a daily productivity report for the company. These insights can then be shared across various business departments for monitoring, analyzing, and growing the business.
Given the importance of data reporting, we have compiled a list of the best tools for your business.

Key Takeaways:
Pick from the best data reporting tools - compare features, pros & cons, pricing, etc.
Hire a data reporting virtual assistant at $1800/month
Virtual assistants can manage complete data management solutions - sorting, data entry, reporting, processing, etc.
Hire a virtual assistant in less than 24 hours with Wishup.
But before we begin talking about the data reporting tools, let's take a moment to learn more about data reporting.

What is data reporting?
Data reporting is the process of gathering and collating data for accurate analysis of facts. It offers an actionable perspective on a company's performance, using different parameters such as productivity, sales, etc.
Data reporting is essential for all businesses – big or small as it enables you to make data-driven decisions that add value to your business.
Infographic Source: Hubspot
Now that you know about data reporting, let's learn a bit more about data reporting tools before we talk about the best tools and more.

What is a data reporting tool?
Reporting tools are apps/software that helps you gather data from different sources and present it in an easy-to-read and visually appealing way. Most tools show the information in graphs and charts to make it easier for the user to understand. While the focus here is on data reporting tools, it is worth noting that incorporating dbt tests in your data pipeline can enhance the reliability and consistency of the data being reported, fostering more accurate insights. For example, some reporting tools (like Tableau) blend and drill down a daily productivity report to help find variations or patterns.
Most reporting tools assist decision-making by generating critical insights for business owners and managers. Due to this, many professionals use reporting software to monitor projects and analyze the information. However, not all co-workers or end users have access to these data reporting tools. A solution to this could be paginated reports in Power BI, allowing you to share a PDF copy of the report.
Accurate data reporting is crucial for every business. Data reporting skills also come in handy when your business replicates data to improve or implement new processes.

Types of data reporting tools
There are multiple types of reporting tools. Some include dashboard software, scorecard tools, data visualizations, daily report sheet, construction reports, zoom meeting attendance report, ad-hoc reporting, etc. You also can use free Google Sheets templates and connect data from your data reporting tools in one-click to easily create Google Sheets dashboards.
Dashboards enable easy access to different reports, while scorecards present the performance data to pick out high achievers easily.
Ad-hoc reporting creates different types of reports according to evolving business needs. Data visualization software turns data into easy-to-read enhanced visuals.

Why are data reporting tools important?
Reporting tools can help businesses gather and organize data from various sources.
These tools manage data in an easy-to-interpret and attractive way.
A reporting tool can help you save and download data into multiple formats - printed, distributed, presented, and visualized.
They compile large amounts of data into an easy-to-understand format.
Data reporting tools allow you to ask big-picture questions and help you make decisions that are best suited for your business.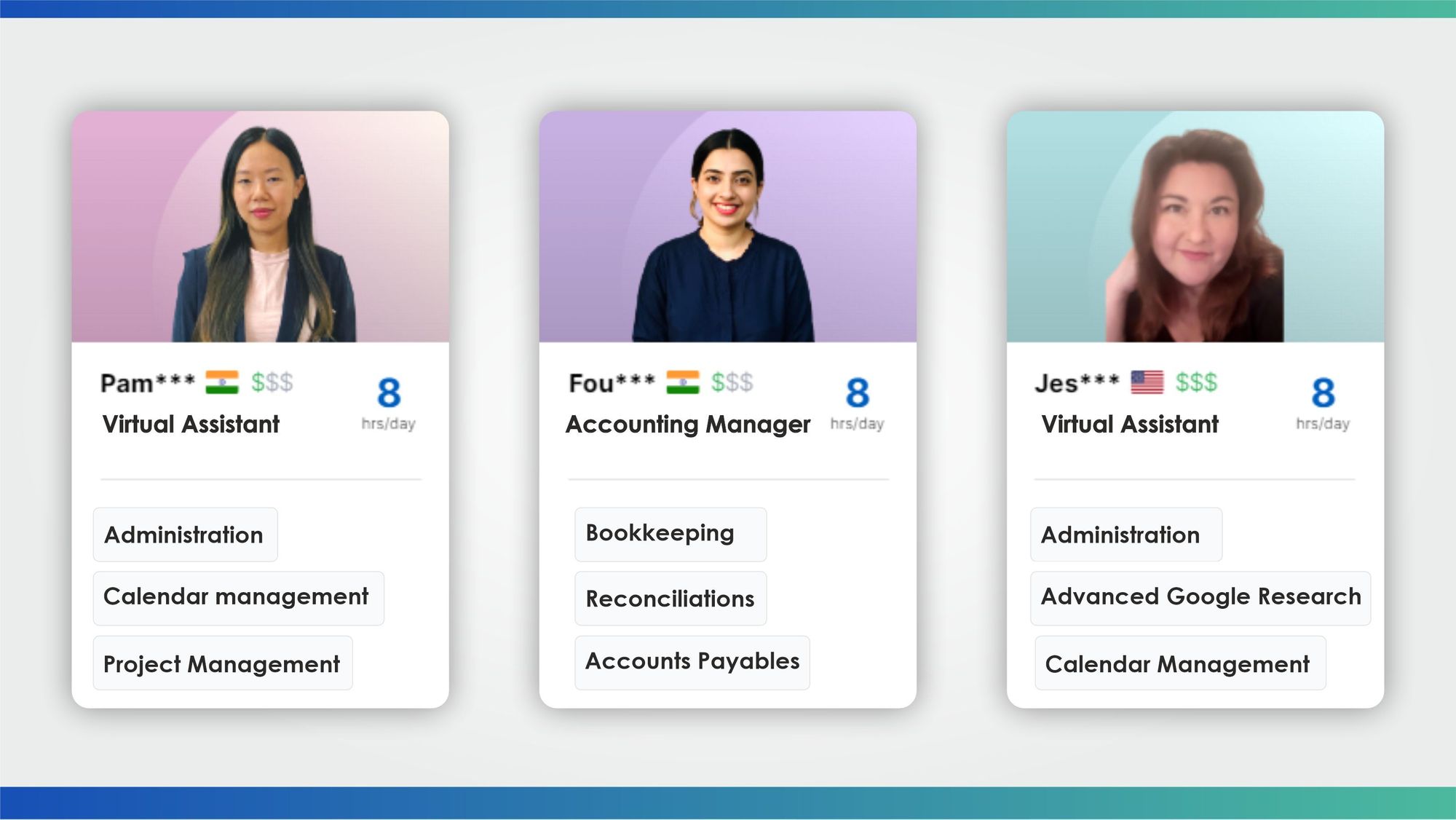 How to select the right Data Reporting Tool?
You can choose the right data reporting tool based on the factors below:
User Interface - You need to pay attention to how the app works with the user. Is the tool well-designed, interactive, and easy to use?
Functionality and Features - You need to check if the data analytics tool & reports provided are relevant and helpful to your business. It need not have a lot of features, but it should definitely have the features necessary for you to make accurate judgments and analyses of your company's performance.
Easy to use - You must check whether the reporting features of the app are automatic, easy to learn, and visually appealing. The software must also be able to present and share data in various formats.
Integrations - Another underrated feature is integrations. The software must be easy to integrate with a wide range of different apps/interfaces such as your agency client portal.
Extraction & Sharing - The reporting tool you choose must be able to extract data from varied sources and present the same in multiple formats.

Ten best data reporting tools

Zoho Analytics is an easy-to-use reporting tool that allows users to convert raw data into comprehensive reports and dashboards. The software lets you collect, filter, and enrich data so you can analyze it at the tip of your hat.
Users can create reports in minutes from the input data. Plus, it has an AI that assists in creating insights, forecasting trends, and creating patterns. This is particularly useful for sales, marketing, and project management reporting. This tool has separate iOS and Android versions.
Key features -
Multiple connectors for business apps, databases, and cloud drives
Diverse visualization options like Charts and Pivot tables, KPI, and Custom themes
Integrated business analytics that analyzes data from multiple business apps
White-label solutions for BI analytics portals and embedded analytics
Augmented analytics using AI and ML-powered assistants that can interpret queries
Allows collaboration with other users and creates reports based on your project metrics.
Pricing: Zoho Analytics offers a free plan before charging 22$ per month. This tool lays out plans like Standard, Enterprize, and Premium.
SAP is popular among small and medium-sized businesses. It is a Windows-based application that can work both offline and online and has other branches such as SAP spartacus.
Another reason for its popularity is that it can build reports from SAP and non-SAP data sources like Microsoft Excel, SQL Server, etc. It also offers design interfaces and efficient workflows. This tool also enables you to give reports in 28 different languages.
Key Features -
Multiple formats for content distribution
Easy interaction with SAP HANA
Allows interaction with various data sources
Supports multiple languages for reporting
Robust report writer and designer
Can track information and keep data organized
Avoid intervention of layers
Easy navigation system
Pricing: This tool offers a free trial before charging $495 per license.
One of the best features of BIRT is that it is an open-source reporting tool. This reporting tool comprises a visual report designer and runtime component for the JAVA environment. This tool is used for JAVA and JAVA EE projects. In addition, this tool is used for reporting done on web applications.
Key Features -
It can be integrated with almost any data source
Can analyze billions of records in seconds
OS agnostic
Allows you to check data in a single view
Best open-source reporting tool to clean and enrich data
User autonomy and self-sufficiency
Pricing: As it is an open-source tool. Therefore, it does not include any charges.
Tableau is one of the most popular tools for data analysis and visualization. The software takes inputs in raw data and transforms them into powerful visualizations like dashboards. It is an ideal tool for professionals because it is user-friendly and not code-heavy.
This tool transforms structured query language code into data visualization with low programming.
Key Features -
Best tool for embedded analytics
Can create powerful visualizations
It can integrate with other business tools like Google Cloud, SAP, etc.
Can easily collect data from anywhere in any format
Low-code interface that effortlessly allows a wide range of visualizations
Great for reporting and shareability
150 in-built functions
Pricing: The data reporting tool offers a free trial before charging $12/per month.
Whatagraph is one of the most preferred tools for marketing and social media. It lets you monitor your data across your marketing channels and creates reports based on demand.
Its popularity among digital agencies is due to its automated, user-friendly platform that generates appealing visuals for multi-account marketing. It also allows you to transfer customized data from Google Sheets and API.
You can even input your key performance indicators to track your progress. In addition, this reporting tool offers 30+ integrations and custom APIs for business-level analytics.
Key Features -
Includes ready-to-use templates
Drag and drop reports and dashboard builder
Has a public API
Offers custom data import
Cross-channel reporting
Enable you to collaborate with your team easily
Offers Live Chat Support
Pricing: This tool offers a free trial period before charges apply. It offers three plans, Professional costing $119 per month, Premium costing $279 per month, and Growth which costs $699 per month.
Wrike is a reporting tool specially built for project management. It is an easy-to-use reporting software suitable for teams from five to an unlimited number of people.
This tool easily tracks metrics, productivity, and overall project performance while allowing multiple users to collaborate. In addition, it is a highly configurable tool that allows users to customize their workflows, reports, request forms, and dashboards.
You could even choose from existing project templates for generating quicker reports.
Key Features -
Enables users to choose from 12 visualizations of metrics, project progress, etc.
Users can easily schedule reports to inboxes and share them with others
Includes drag and drop feature for effective task management
Offers 400+ pre-built native integrations
It Shows visual timelines enabling you to monitor the deadlines with ease
Allows multiple team members to collaborate
Pricing: Wrike has a free version for up to 5 users and a 14-day free trial for paid plans. After that, the paid subscription begins at $9.80 per month.
This reporting tool is a flexible solution that can grow its scale with your business. This tool is used in the distribution, retail, and manufacturing industries. Phocas reporting software builds your dashboards and scorecards in a very straightforward way.
It makes ad-hoc data analysis intuitive. It consists of enriching visualizations that improve presentations for both the presenter and the viewer.
A great feature of this tool is that you can access it from any device. Primarily it provides out-of-the-box integrations with well-known ERPs.
Key Features -
Allows you to schedule reports and set reminders
It provides a private cloud option
Includes real-time reporting and analytics
Provides advanced visualizations
Provides Big Data Services
It can be optimized for devices like PCs, notebooks, tablets, and smartphones.
Pricing: According to reviews, the pricing for Phocas starts at $500 per month. Contact the company to know more plans.
This reporting tool is one of the best report designing tools. It comes with a web-based interface that provides desktop viewer features for free. This tool allows non-experienced report designers to produce web-based dashboards and offers a cloud-based solution to create reports.
In addition, this report designer tool can connect to various databases for creating your reports. Another feature of this reporting software is its low-code programming, allowing you to create attractive reports easily.
Key features -
Allows you to schedule time for creating automated reports
Design dashboards in minutes
A powerful and flexible reporting environment
Has an XL reporting service for real-time data in Excel
No additional hardware or software required
Easy and quick database reports and queries
Pricing: This tool offers a free trial before charging $980.
Hive is a reporting tool that is known for its interactive dashboards. Hive includes features including project management, flexible task management along with reporting. It makes it easy to control team utilization across projects by allocating accurate resources to real-time data.
That allows you and your team to see the big picture and progress accordingly. It also allows you to condense data from different places to one place to organize it. This reporting tool easily integrates with other software to streamline your reporting process.
Key Features -
Easy to integrate with 1000+ tools through Zapier
Cloud-based service that allows you to access data from any internet-equipped device
Can easily track data in real-time
Easily import data from other tools like Smartsheet or Trello
Easy access to a timesheet that allows your team to see the bigger picture
Interactive dashboards to gain actionable insights for projects
Pricing: The reporting software offers a free trial before charging $12 per month.
One of the best features of this software is that you can optimally use the tools without having any technical knowledge. This analytical tool has automated analysis to answer questions immediately. Answer Rocket tracks business performances, trends, and opportunities and is entirely web-based. That means you can access it from any system.
Key Features -
Easy to customize options
Allows complete data exploration
Provides a fast and active analysis
Can create charts based on your specific requirements
Provides scalable and secure performance
Can schedule reports and send them via email
Pricing: Contact the company to know the charges.

Best tips for using data reporting tools

Selecting the ideal reporting tool for your company: Make sure you choose a tool with all the necessary features by researching the best tools for your specific industry. For instance, if you run a marketing company, you must choose a tool that provides data on consumer behavior.
Consider the structure of your business: Another tip for picking a reporting tool is to consider the structure of your business system. For example, if you need to know whether your business encourages independent work or collaboration, choose a reporting tool accordingly. For instance, companies that provide freelancers can use a reporting tool that creates detailed reports on outsourced projects, etc.
Select the correct format: You must pick the appropriate format to display your data, as particular data types suit only limited formats. Financial or research analysts, for instance, can select line graph-generating tools to produce visual representations of values over time, such as changes in the prices of securities.
Examine your reporting tools: After selecting them, be sure to examine them and become familiar with all of their features. This will enable you to maximize the use of the tools. To make your data reporting more efficient, you could integrate your reporting tools with other business tools.
Tools customization: You can alter the chosen tool to suit your requirements. Interestingly, most reporting software allows you to customize the template to match your business's colors, layouts, and branding.

Regardless of the tool, you must consider both the investment in the tool and the time & effort required to prepare the reports. In addition, you need to consider the risk of losing data or data breaches. All data tools also require a certain level of expertise and knowledge to get the best output from them. As an entrepreneur, you may not have the time to spend hours collating the data and preparing reports.
Hiring a virtual assistant to manage the data reporting tools in such a scenario could be the best solution.

Why should I hire a Virtual Assistant for data reporting?
Hiring a virtual assistant for your business is a minimal or no-risk option. A virtual assistant can fulfill your business requirements while working remotely.
A virtual assistant assists you with all data management tasks. In addition, they can manage multiple other tasks on your behalf such as inbox management, scheduling meetings etc.
Clients benefit from working with a full-time team member with a VA. How? A virtual assistant works with the same dedication but at a fraction of the cost.
You work with a trained professional with a problem-solving mindset and can take up challenging tasks.

To know more about virtual assistants and their expertise, read our latest blog on virtual assistants.

What data reporting tasks can a Virtual Assistant do for me?
A data reporting virtual assistant can do data entry, data sorting, data management & storage, and data processing.
Bonus - Your virtual assistant can handle calendar management, inbox management, and scheduling appointments; the list is long. Imagine the time you will save to focus on core business tasks when a virtual assistant can tackle all the repetitive, time-consuming tasks - which are essential to do daily for smooth business operations.

Why is a virtual assistant a good-value deal for you than a full-time hire?
According to Salary.com - "the average Top Data Management Executive salary in the United States is $233,945 as of June 28, 2022, but the range typically falls between $204,946 and $282,623."
A Wishup virtual assistant costs you $1800 monthly, which includes handling many tasks. And it does not require you to set up a fixed working place.
This is why a virtual assistant is a good-value deal for businesses of any size.

How can I hire a VA for data reporting from Wishup?
Set up a free consultation here.
Share your requirements.
Pick the profile best suited to your business requirements
You can start working with a data reporting virtual assistant in 24 hours.

What if I am not satisfied with the Virtual Assistant?
Clients get a seven-day trial with a money-back guarantee, no questions asked, if unsatisfied with the virtual assistant's services.
It is a risk-free trial period policy for clients.
Alternatively, clients get an instant replacement if they want to upgrade their virtual assistant services.

Distinct advantages of hiring a virtual assistant from Wishup
A data reporting professional must be proficient in data entry and arrangement with minimal to no recording errors. Regardless of how complicated the reports are, they must be simple to understand, and the reporter needs to be knowledgeable about recording and feasibility.

This is where Wishup has a clear advantage.

To ensure they are the best in their field, Wishup puts all of the virtual assistants it hires through a rigorous testing process. Because of this, only the top 1% of candidates are chosen and hired following a careful background check.

After being chosen, they undergo a rigorous training program and sign a non-disclosure agreement with Wishup, ensuring the privacy and security of your data.

You can rely on our virtual assistants if you're searching for high-quality data reporting services. It's also simple to upscale or downscale your team as needed because you can hire our virtual bookkeeping assistants for as little as a few weeks or even months.

You can also hire Wishup's virtual assistants to handle numerous other tasks.

Concluding Note
Regardless of the reporting tool you choose, there are always limitations and setbacks, not to mention soaring monthly prices. No matter how good your software is, it can only perform delegated tasks. You cannot expect it to work according to your business.
But all this changes when you hire a virtual assistant for data reporting. Virtual assistants can execute multiple tasks in a time-efficient way. Clients don't have to set up office space or provide extra benefits - they can easily choose the hours the VA is required and pay accordingly.
To better manage your data tools and get the best out of them, we suggest setting up a free consultation with Wishup or sending us a mail at [email protected]