Best tools and tips for remote workers to manage their email more effectively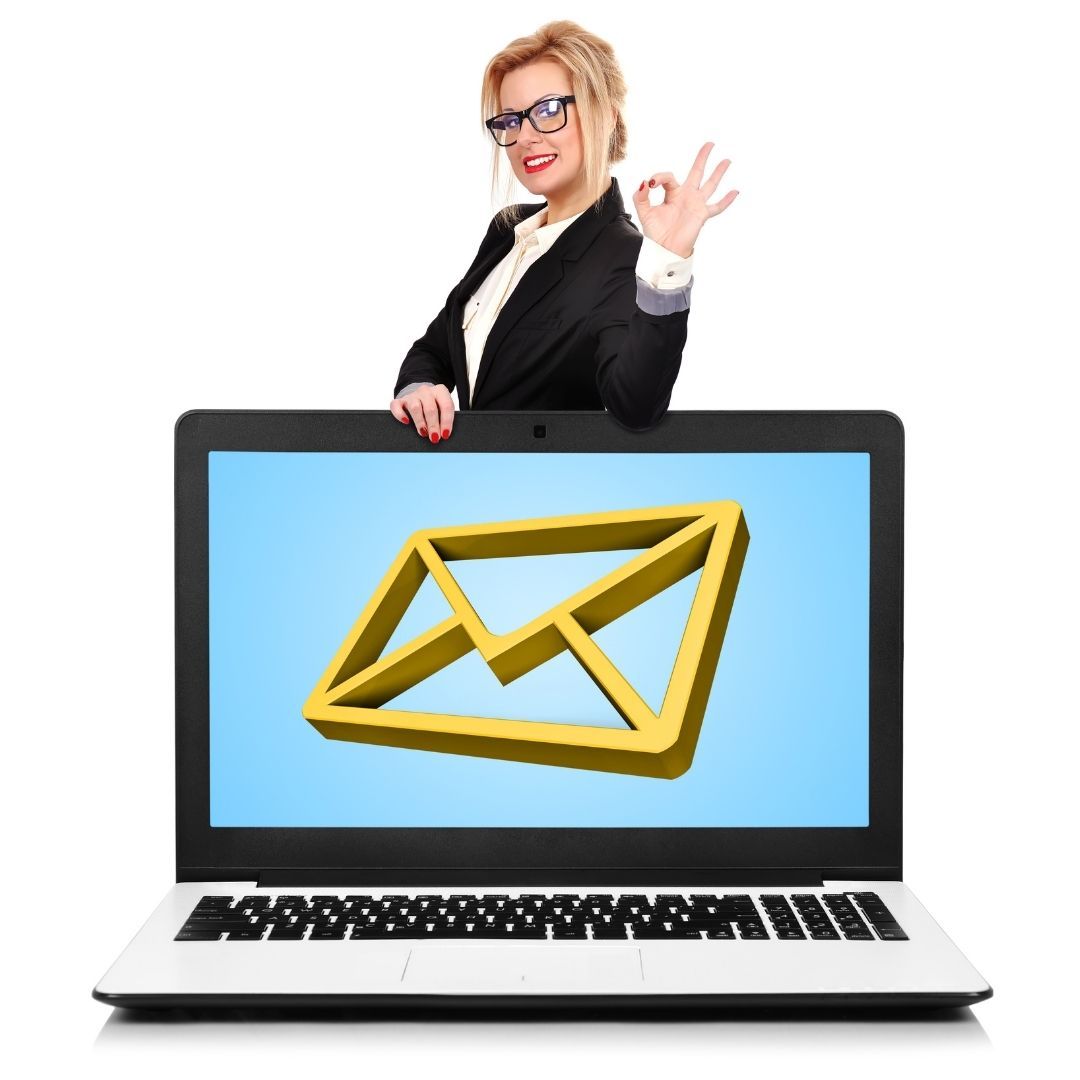 MD: More employees going remote have to deal with an expanding inbox. Here are a few tips and tools to help bring back your inbox under control.
While the pandemic is slowly starting to become a thing of the past, it has left something that will become part of us for the foreseeable future - remote work.
However, Covid-19 isn't the only reason more companies draft their employees to work remotely. It also saves companies money and gives employees a better work-life balance.
As a result of this shift, more communications are done through email. But this is becoming hectic for many workers who aren't used to this communication model.
You wake up to a piled-up inbox to which you have to reply.  And no matter how diligently you're trying to respond, it's not an easy task when your Gmail is still streaming with more messages. In short, writing emails becomes tedious, a waste of time, and superfluous.
But whether you like it or not, emails won't go away any time soon. You just have to find the suitable methods and tools to help you deal with it.
Read on to see what we've got in store for you.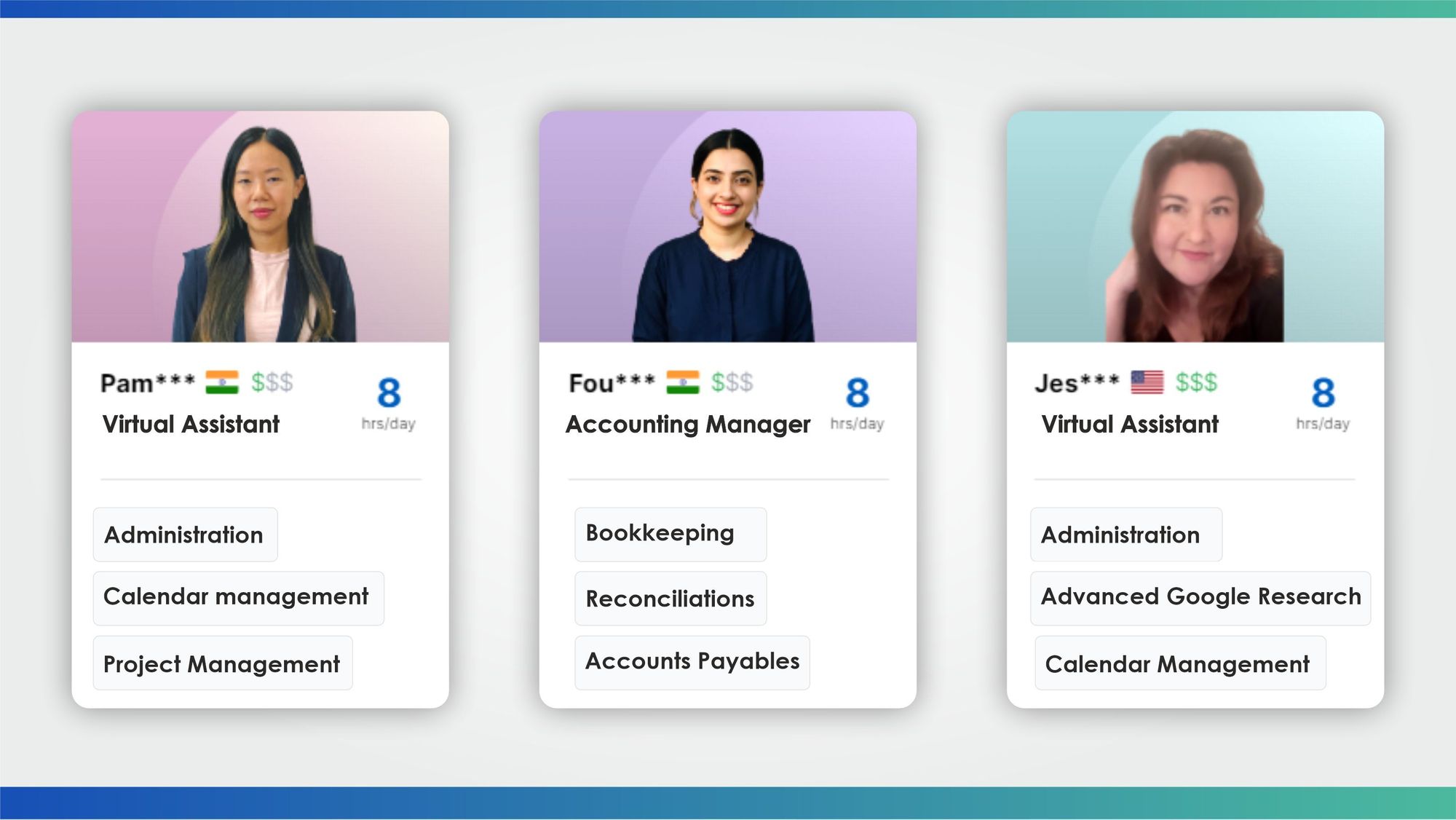 Tips to Managing Your Email
Below are some tips you can use to spend less time in your email.
Prioritize emails that require immediate action
Inbox zero is too high an aim when getting tens of emails every day. Nevertheless, you can still get there if you're strict on which email to reply to once it hits your inbox.
And while this guarantees you a clean inbox, it runs down on productivity as you'll keep opening the email app any time you hear the notification bell.
The behavior is so prevalent that professionals spend up to 28% of their workweek on email. Suppose you're working 40 hours a week; that will be 11 hours just spent on Gmail. It's a lot of time you could spend doing something more productive.
Instead of checking emails every time they cascade into your inbox, divide the time you take to work and read emails into portions.
You can take one hour for work and ten minutes to check email simultaneously. This will avoid email cluttering while not sacrificing your productivity. Also, remember to only open emails that might need immediate action by checking the subject.
Create a "Reply Later Folder" for pending emails

Not all emails need to be replied to as soon as they hit your inbox. Some require actions from your colleagues or managers before responding.
But you don't want to fill your inbox with emails you haven't replied. You may have difficulty scouring through your inbox to get that email when given the green light.
This is a situation Darcy Miller, the founder of Pin and Pivot, found herself in. She spent eight hours looking for an attachment from an email she'd received a few days earlier.
At that time, she was getting upwards of 150 emails every day. So you can just imagine how that experience was mind-numbing.
Create a "reply later" folder to keep such emails to avoid a similar scenario. Emails won't junk your inbox, and you will track projects. Therefore, it's possible to get wind of stalled projects that need immediate action.
Use the Email's Preview Feature
You've probably been in a scenario when you were waiting for an important email amid a tight deadline.
No one wants to get there, but it's inevitable for remote workers. At that moment, you don't want anything to whisk your attention from the task you're doing.
By activating the email's preview feature, you avoid the urge of opening an email any time you hear the notification bell.
As the name hints, the preview feature lets you see a section of an email in your inbox on your phone. It typically does what the emails in the promotion tab do.
You get a sneak peek of what's inside the email through another window. You can also delete any junk immediately, which keeps your email as clean as possible.
Turn Off Email Notification
As simple as this might look, it can help you save time a great deal. Why? Most remote workers are distracted by the simplest thing, especially when they aren't used to working away from the office.
It's almost impossible to resist the temptation of opening the email when that notification bell of a new email comes through.
However, to successfully fight this temptation, you must be highly disciplined. If that's not working, there are email management tools that can pause your email for a set period before. You can then allow new messages to stream in.
Create Canned Responses
You're likely to get emails from people with similar requests if you're a remote worker in sales, marketing, management, and administration. It might be cold emails, collaboration requests, sales pitches, and more.
For example, if you're the head of marketing in your organization, it's common for freelancers to send you cold pitches asking for remote contracts at your company.
While writing personalized responses to decline these requests is professional, you might waste your precious time doing it. So instead, create a canned response template that you can customize for each sender. You can also hire a email virtual assistant to help you sort your inbox.
Once done, you can use a free esign software to help you save the default response as one of your email signatures. You'll then auto-fill it on your responses after modifying it to meet everybody's circumstances.
Be Disciplined
There are a lot of tricks you can do to manage your email. However, if you're not disciplined enough to follow them religiously, your productivity efforts will just be another roller coaster that goes nowhere.
Working efficiently is about making email work for you, not having a tough time keeping up with your inbox. Unfortunately, it means that you have to follow the steps you take until it gets into your system. For example, if you've decided to use time blocks in opening your emails, make sure you follow them.
It's easier to say than to do. You want to make sure your words and actions rhyme.
And if this is becoming too tough a challenge, multiple tools can help you stay productive by managing your emails. That takes us to the next section.
Productivity Tools For Email Management
There are loads of tools that can take away the stress of managing your filled inbox single-handedly. Here's what you can start with.
Right Inbox
Right Inbox gives you features that you don't get in Gmail. The overall goal is to help you spend less time in Gmail while achieving more in the shortest time possible.
Talk of email tracking, email reminders, mail merge, and email templates. The features are tailored to make your life easy and come in handy if you're an email heavy-user.
For example, if you're leading a team of remote workers and want to communicate something, you can use the mail merge feature to contact them at once while still keeping personalization in check.
Email Analytics
Email analytics come in handy when you depend on email to run your business and communicate with colleagues and clients.
As the name hints, the tool is a powerhouse of email insights. It collects data on the number of emails you've sent, the period of high and low email traffic, top sender, recipients, and the response time.
With this kind of data, you know how worthwhile your email communication is and how to restructure it to make it more effective.
Grammarly
Communicating on email means writing a lot. But you don't want to hire an English expert or editor to counter-check your emails. Still, you don't want to ruin your reputation with many typos and grammatical errors.
Luckily, that's what Grammarly is built for. Grammarly works with Gmail and all other email clients and it comes in handy when you have a lot of email communication that needs professional responses.
Pin it on your browser as a chrome extension and activate it to use Grammarly. It will then flag down any grammar errors in real-time when writing. It can be a time-saver, especially when you don't have the time to go through all your email to correct any mistakes.
VoilaNorbert
VoilaNorbert is a productivity tool that acts as an email finder. While it doesn't attach to your email, you can use it to find email addresses on Instagram, other social media sites, or through its web app.
For example, you might want someone's email but not get it in your jungled inbox. Instead of wasting time digging through your inbox or asking colleagues, use VoilaNorbert.
Put the person's name and their domain address on Norbert's search box and click "search." It will tool scrape through its database to find the email and give it back in a few minutes. You also have an option for a bulk email finder if you have a massive list of prospects.
Clean Email
Cleaning the email is a tough job. You can find yourself spending a whole day trying to delete emails you've been amassing for ten years.
As the name hints, Clean Email does the dirty job for you. It helps manage your overloaded inbox effectively with minimum input from you. And you don't have to worry about losing important data.
How the tool works is quite simple. Organize your emails into review bundles and combine the emails into Quick Clean and Smart Views such as "Old emails" or "Emails from social networks.
Proprof Helpdesk
How would it feel if you could manage all your emails in one place using a shared inbox with your colleagues?
If you want to have that experience, give ProProf help desk tool a try. The email software allows you to add as many inboxes as you can.
And since it's able to capture messages recorded in an email from one place, it acts as one point of reference for all your colleagues and team members.
It's also important to mention that it goes beyond managing your email. You can further use it to capture customer feedback, monitor the individual performance of your team, and integrate with live chat to strengthen your customer support team.
The Email Game
The email game is a gamified tool that helps you keep your inbox free. The idea is simple. When you receive an email, you're given three minutes to choose among three options: reply now, schedule for a reply, or skip.
If you don't take action within the stipulated time, you lose points.
While the tool may seem like a drop in the water in email management, a staggering number of people have found help from the tool. According to the tools creator, boomerang, the email game has helped over a million people between 2010 and 2019 bring back their email inbox under control.
Mailstrom
Mailstrom is meant to clear huge chunks of emails you don't want in one click. One of their users once claimed to have cleared 22,000 emails in less than an hour.
What's interesting is that Mailtstrom still puts you in control. That means that it doesn't rely entirely on artificial intelligence algorithms, which try to guess what is important to you. Instead, it's a powerful tool that amplifies your human intelligence.
It does this by identifying many related emails and making it easy to act them as a group. Slice through tens, hundreds, or thousands of emails at once.
Conclusion
As we continue to settle into remote work, your email management will likely require a new overhaul. You're expecting to get more emails, meaning that you'll soon have tens (if not hundreds) of unread emails hanging in your inbox.
You don't have to wait for the red signs or for your inbox to turn into mayhem before you act. So start managing it while you can. Luckily, you have a few pointers to get you started.

About the author

David Campbell is a digital marketing specialist at Ramp Ventures. In addition, he helps manage the content marketing team at Right Inbox. When he's not working, he enjoys traveling and trying to learn Spanish.