How to Measure Employee Productivity While Working Remotely
In the post-covid era, remote work seems like the new normal and no longer a luxury. This blog presents ways to measure employee productivity in a remote work setup and achieve better business outcomes. Let's begin!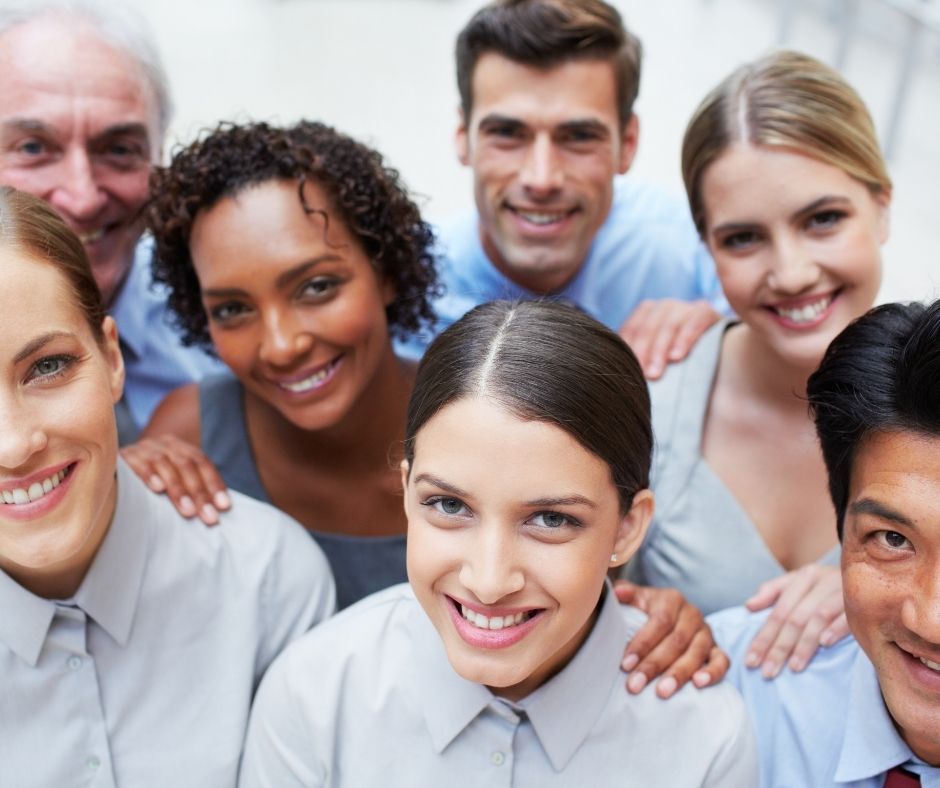 The world of work has changed dramatically since the pandemic hit the globe. In the post-covid era, remote work seems like the new normal and no longer a luxury.
Though initially, most employers resisted this sudden transition, moving forward, more than 70% of employers are navigating the hybrid and remote work models for their businesses.
However, one thing that holds them back from going fully remote and working with virtual assistants is the constant fear of employees being 'unproductive.' While the apprehensions are not entirely wrong, the level of remote work productivity would vary from employee to employee for a myriad of reasons.
In this blog, we present ways to measure employee productivity in a remote work setup and achieve better business outcomes. Let's begin!

Who is a Virtual Assistant?
A virtual assistant is usually a multi-talented professional outsourced from a virtual assistance company like Wishup. They work for your company remotely, assisting in various routine operations such as administrative tasks, customer service, data management, travel planning, and more. Though they work for your business, they are not your employees and, therefore, are not on your payroll. So, by outsourcing to virtual assistants, you are saving on expenses like insurance, paid leaves, and other overhead costs.
What does a Virtual Assistant do?
Virtual assistants are usually college graduates with impressive qualifications and experience on their resumes. At Wishup, we handle the hiring process ourselves to save you time and select only the top 1% of applicants to work with us.
The best part about virtual assistants is that they all come from different backgrounds and possess various valuable skills. Some of the tasks that you can outsource to a virtual assistant are -
Managing your inbox.
Managing your calendar.
Schedule your appointments.
Data entry.
Online research.
Travel planning.
Project management.
Voicemail management and taking down messages, writing transcriptions, etc.
Handling customer support.
Managing tools like Dropbox, Google Drive, etc.
Organizing your to-do list.
Maintaining client communications.
Assisting in online and offline event planning.
Arranging meeting spaces.
Organizing databases.
Following up on projects in various departments.
Maintaining records of e-commerce transactions.
Updating and maintaining CRM.
Creating presentations
Checking daily reports /performance parameters.
Recording minutes of meeting
Supporting HR Functions like leaves, helping in onboarding/offboarding, etc.
Arranging gifts for clients.
Expense Recording
Working on various tools like Asana, Pipedrive, etc.

How to ensure remote work productivity with Virtual Assistants?
We understand that navigating a world of remote work might be new territory for some of you. And if you're wondering how to measure employee productivity when your team is scattered across the globe, you're not alone. With these simple tips, you can ensure a smooth and efficient working environment for your virtual assistants.
1. Measure the outcome, not day-long activities
The biggest problem with monitoring work from home productivity is that the managers lack trust in their teams. A Yahoo Finance survey says that only 22% of American workers found their managers trust them in remote work productivity. It is because they are used to seeing employees working right in front of them.
What's required more than ever is to build trust in the employees. Instead of micromanaging. Do away with tracking their activity on their laptops/desktops; it will only leave them disgruntled.
Instead of keeping track of what is being done, when, and how; focus on how well and how timely the tasks have been delivered. Interestingly, employees working from home spend 10 minutes less every day being unproductive, are 47% more productive, and work one more day a week.
Certainly, employer trust, employee accountability, and optimal technology usage are the true building blocks of successful remote working. As long as the work is done on time, well, 'when' shouldn't matter. Remember,
Productivity = Output/ Time
2. Hold daily stand-up calls for quick updates and direction
Understandably, when people are not supposed to show up to the workplace daily, they might procrastinate. While it is not right to disrespect their privacy, scheduling a "stand-up call" every morning is best. Besides you can also organize water cooler chat rooms.
The stand-up team calls should have a clear agenda. It should be shared before the meeting, quickly take the progress update, and prioritize what needs to be done next. The senior team members should create effective team meetings, discussing the projects' bottlenecks and getting them through the right channel.
A crucial factor in establishing work from home productivity, is having a clear routine. Most importantly, the stand-up calls should start on time and finish on time.
3. Be tech-savvy
The biggest challenge for remote work productivity is not adopting the right technology. Yes, you read it right. Let's address the elephant in the room —
a) How to work on a task simultaneously?
b) How to be time-efficient?
c) How to brainstorm ideas?
These three hinder collaboration and work management when working remotely; here are some ways technology can help.
a) How to work on a task simultaneously?
When multiple teams or people are involved in a task/ project,  choose a project management tool that empowers your teams to create, edit, and store documents and spreadsheets in real-time online. It will help reduce the mail trail, support real-time view + edit, and more.
It can also be the right anecdote for your managerial urge to see what was done when (There's an option to check the viewing trend of the pages.). By keeping a tab via one such tool, you can sense who is productive in the team. It also gives employees a great way to work and collaborate remotely.
b) How to be time-efficient?
When employees work remotely and visit different locations for business, time clock software can be helpful. It helps block early clock-ins and fix missed punches. It is advisable to look for software that comes with a mobile app. It removes the burden of managing attendance and importing data to run payroll. For employees, it eases marking attendance and focusing on their deliverables.
c) How to brainstorm ideas?
The biggest challenge in remote working is getting together to ideate, discuss and plan as everyone works in isolation from their homes. Search for an on-cloud video communications app that lets you share screens, conduct meetings, and live chats to brainstorm, and spur creativity even when working remotely so that work productivity never takes a backseat.
4. Set SMART KPIs
Creating meaningful productivity KPIs can help employees to a great extent. While KPIs differ from department to department, the two apply to all.
a) Self Discipline
It entails the ability of an employee to share their deliverables on time except for the delay in tasks due to things that were out of the employee's control. When working remotely, employees would undoubtedly expect some flexibility given the amalgamation of work and personal life, but are they still able to deliver on time?
The KPIs can identify which employees struggle to deliver their tasks and may negatively impact your bigger business outcomes.
b) Effective communication
This KPI indicates the employee's attentiveness, involvement, availability, and diligence during work hours. It includes replying to emails and colleagues' messages on time and intimating co-workers, clients, and vendors if there is a delay in some tasks due to unavoidable reasons.
For instance, the team manager assigns tasks to the team for the coming week in advance. When the task review meetings are held, is the agenda communicated to everyone required in the meeting in advance? If an employee deals with clients, are they attending calls in the desired TAT? Are they replying to emails on time?
One example of setting strong KPIs for sales personnel could be average touchpoints and follow-ups, lead engagement level, and call volume. While the first two show communication effectiveness, the latter shows self-discipline.
Upon analyzing these and other subjective KPIs you set, the managers would get an opportunity early on to support and understand the employees whose performance is at risk.
5. Share feedback more often
Annual reviews aren't impactful in the remote work model. To optimize employee performance, you must follow a continuous feedback system. The data you fetch from tools will help or improve only when you discuss and share feedback with the team, identify the lag, and develop a solution that everyone agrees upon. Moreover, feedback meetings should be for the entire company, the whole group, and one-on-one when required.
To understand better, answer this — Do you hold a monthly review and chit-chat session to look back and realize how close or far holistically you are from the quarterly business goals? Do the managers hold weekly meetings for feedback with their teams? If the employee is underperforming, was there a one-on-one meeting scheduled?
6. Reward a job well done
A simple survey with Google forms can collect feedback and appreciation notes from colleagues for each other. Not only can that be used to present in the monthly virtual team or company meetings to appreciate and boost morale. Furthermore, the same feedback and your unbiased observation can be combined to give away rewards for outstanding performance, output, and such.
Promoting 360-degree performance reviews and rewarding/incentivizing employees' work impacts productivity directly. Certainly, a great way to boost morale and make your teams walk an extra mile to deliver nothing but the best!
Advantages of Hiring a Virtual Assistant from Wishup
At Wishup, we have been in the remote work game since 2017, way before remote working was common practice. Therefore, we know how to ensure that our employees work at maximum productivity and efficiency. Here are some of the advantages of hiring from Wishup that will eliminate any need or you to worry about measuring employee productivity.
Client Success Manager to manage projects
When you hire a virtual assistant from Wishup, a client success manager is assigned to ensure that the project runs smoothly. The manager will continually monitor the virtual assistant's performance to make sure that everything is done to your liking and is always available for you to reach out in case of any issues or concerns.
Use of time-tracking tools
Working remotely can blur the lines between personal and professional lives. It's easy to get caught up in work and lose track of time, working beyond regular office hours.
To ensure accountability in a remote working environment and to eliminate any grounds for miscommunication, we encourage our employees to use tracking tools to account for the hours spent. That way, there is complete transparency, and both parties know how the virtual assistant's time is spent.
End-of-day reports
Our virtual assistants will send you detailed daily end-of-day reports, to sum up how they spent their time, so you are always in the loop about what they are working on.
We hire only the top 1%
To save you time and effort on recruitment, we handle the hiring process internally. We screen, vet, and hire only the top 1% of applicants to ensure that only the best candidates are onboarded. Additionally, we conduct a training course for all our virtual assistants to prepare them for various job responsibilities and tasks.
Try before subscribing
Unsure of whether virtual assistant outsourcing is right for you? Try our 7-day trial and see for yourself.
Read our blog to learn how to make the most of your 7-day trial.
Instant replacement
If at any time you are unhappy with the services of your primary virtual assistant, an instant replacement can be arranged at no extra cost. You will have a new virtual assistant assigned to you within hours, so your work is not affected in any way.
How to hire a virtual assistant from Wishup?
Convinced you could benefit from the help of our virtual assistants? To hire a virtual assistant, there is a simple process.
Make a list of the tasks you need assistance with. You can choose from the list of tasks mentioned in the blog or create your custom list.
Schedule a free consultation with our team to help us understand your requirements and pair you with the best-suited assistant.
Now, sit back, relax, and let us do the heavy lifting. We will select the perfect VA for you, ready to onboard in less than 24 hours!
Read our blog - How to hire a virtual assistant for your business: A step-by-step guide - to learn more.
Frequently asked questions
Who can hire a virtual assistant?
A virtual personal assistant could benefit anyone, whether you are an established business owner or an entrepreneur just starting out. You could also be a freelancer or professional looking at organizing your practice more professionally.
What makes a virtual assistant better than an on-site employee?
The most significant advantage of hiring virtual assistants is that they are more affordable and cost-effective than on-site employees. In the case of on-site assistants, you need to provide office space, overheads, taxes, bonuses, holidays, and health benefits, which makes them significantly expensive compared to virtual assistants.
What kind of educational and professional background do the virtual assistants have?
Our virtual assistants are graduates with multiple qualifications and skills. At Wishup, we have our rigorous four-week training program where we prepare our virtual assistants for the work that a remote assistant offers.

Improve productivity with virtual assistance! Hire today!
Since we are all learning and unlearning every day due to the sudden work model jumble, it's imperative to keep measuring employee productivity to ensure your business is running smoothly even though the employees are working remotely.
Or you could trust Wishup to provide you with the best talent in the industry and let us handle measuring employee productivity from our end. To hire a virtual assistant today, click here to schedule a free consultation or drop us an email at [email protected]
Author Bio
Saurabh Wani is a digital marketer at ZoomShift, an employee scheduling tool.  He has worked as an HR Recruiter for over 3 years, where he defined the recruitment life-cycle that helped employees find the right job. He loves traveling and can be seen binge-watching F.R.I.E.N.D.S when he is not working.