Virtual Personal Assistants To Boost Your Business In 2023
Entrepreneurs know best how demanding miscellaneous tasks like responding to emails and answering calls can get. But are these getting in the way of making your dream business a reality? If yes, here are 40 reasons why you need a Virtual Personal Assistant to share the burden.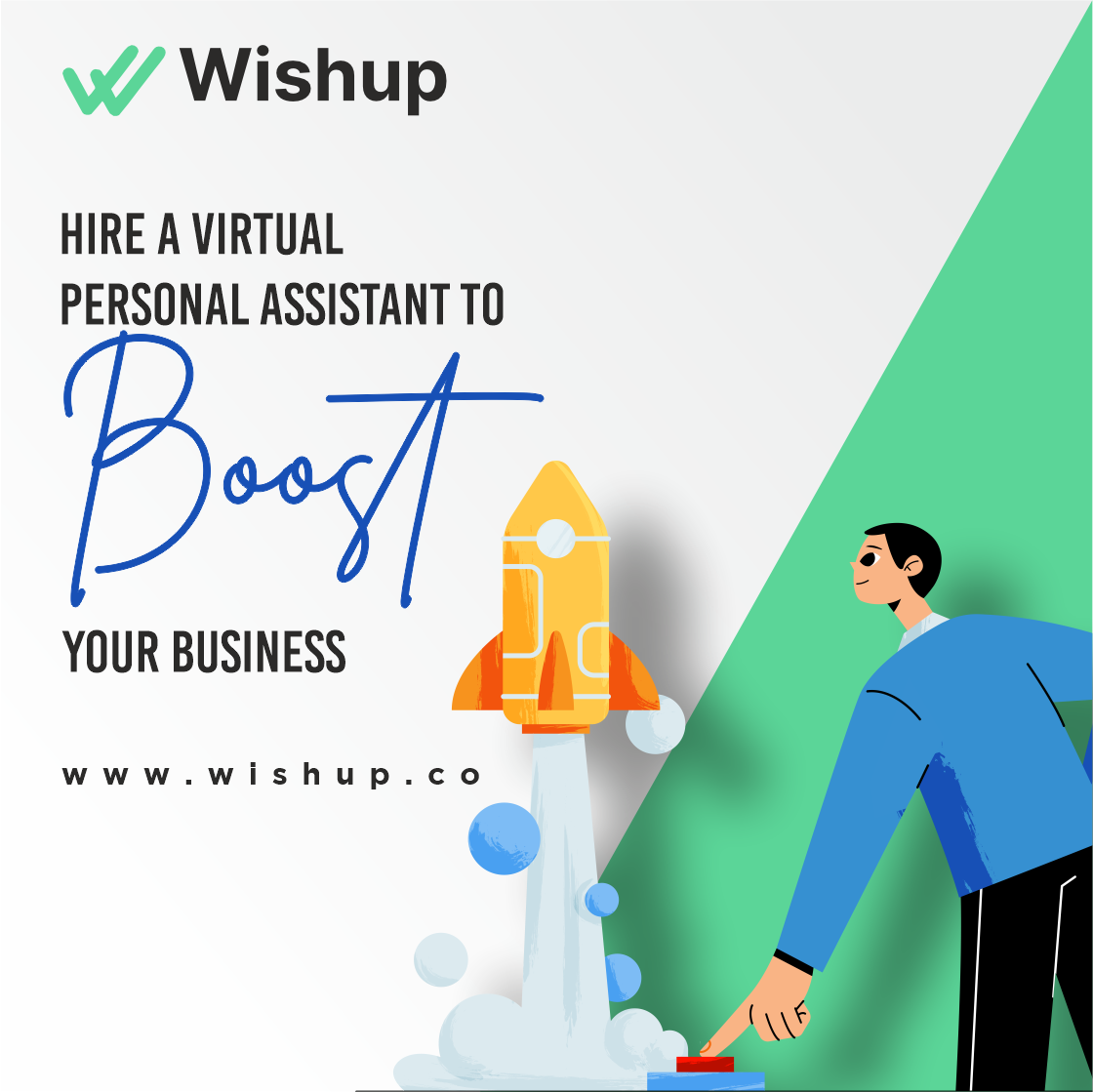 In today's fast-paced and highly competitive business world, entrepreneurs constantly seek new ways to improve productivity and streamline their operations.
With the rapid advances in technology, virtual personal assistants have emerged as a game-changer for businesses of all sizes. These highly efficient and cost-effective helpers have become increasingly popular in recent years, and the trend is expected to continue well into the future.
In this article, we will explore the benefits of personal virtual assistants and why they are an essential investment for any entrepreneur looking to stay ahead of the curve. Let's see how…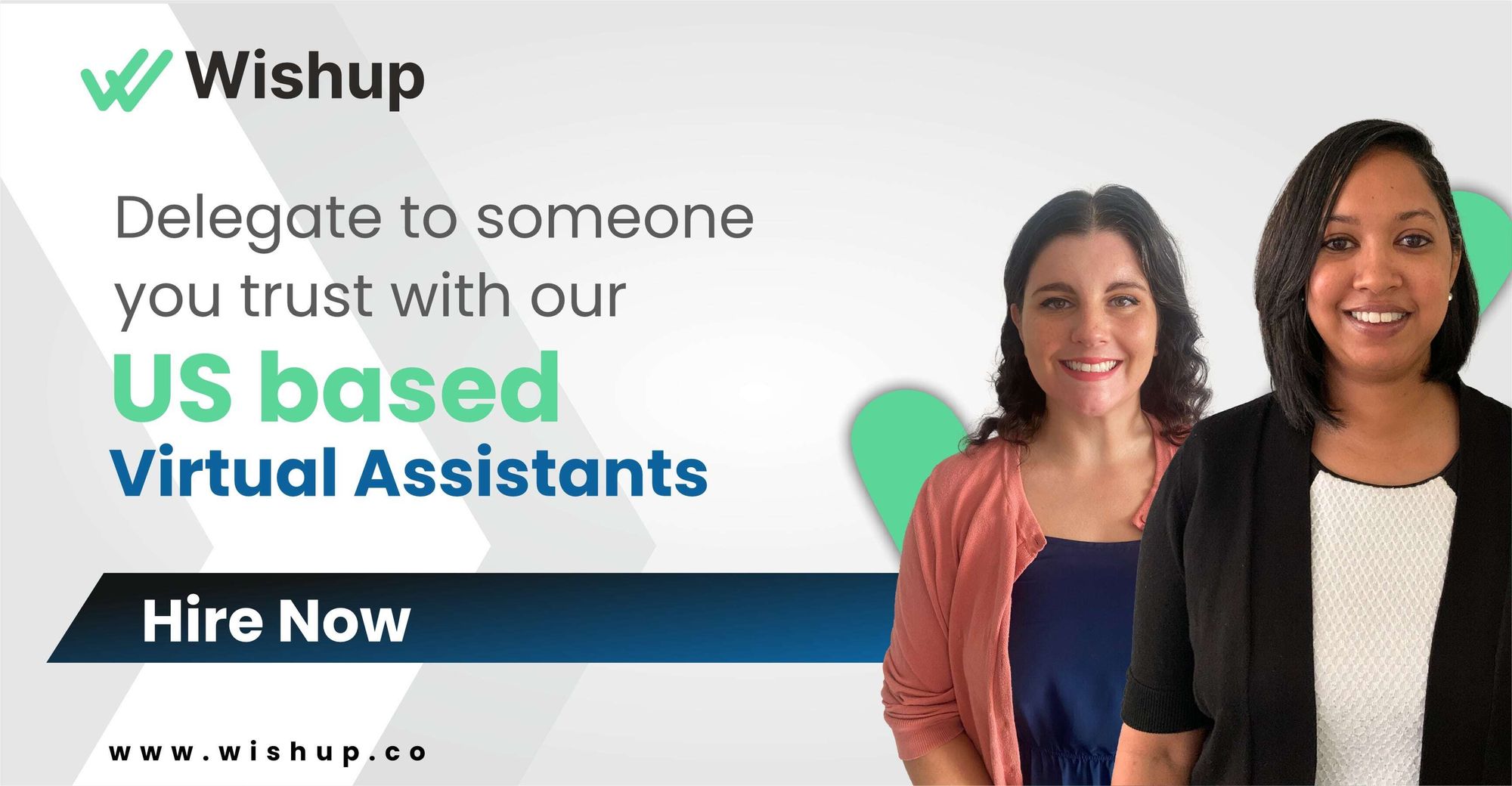 What is a Virtual Personal Assistant, and what do they do?

A virtual personal assistant, a VPA or VA, is a skilled professional who remotely offers administrative support and other services to individuals and businesses.
These self-employed workers are often experts in multiple administration areas. It includes calendaring, phone calls, travel arrangements, and email management. They operate from a home-based office. They use digital communication tools and cloud-based software to connect with clients.
The role of a virtual personal assistant has become increasingly popular in recent years as more entrepreneurs seek flexible work arrangements and businesses strive to reduce overhead costs.
Tasks managed by a Virtual Personal Assistant

From scheduling meetings to making reservations, a virtual personal assistant can help streamline your daily operations. They can execute essential tasks such as making phone calls, managing emails, and organizing travel plans. Let's take a look at each task in detail.
Attending calls
Virtual personal assistants can answer calls on your behalf, take messages and communicate with stakeholders. This can help you focus on the important tasks while the assistant handles the other communications.
Scheduling meeting
Virtual assistants can help you ensure your meetings are scheduled on time. They can handle the back-and-forth communications with scheduling meetings and ensure everything is in order.
Managing e-mails
It is often difficult to keep up with all your important emails, especially if you have multiple accounts. An online personal assistant can help you by sorting through these emails, categorizing them, and responding to urgent messages that require your attention.
Scheduling appointments
A virtual assistant can help you by scheduling appointments and booking travel arrangements. This can help free up time for other tasks and ensure no important meetings get missed.
Updating social media profiles
In today's world, having an up-to-date and engaging social media presence is essential for businesses. A virtual assistant can help you manage your social media profiles by curating content for you, keeping track of analytics, and responding to customer inquiries.
Preparing presentations
If you need help preparing for a presentation, a virtual assistant can help. They can gather research, create visuals and slides, and create an informative presentation.
Research
A virtual assistant can help you with research tasks such as looking up industry trends, analyzing competitors, and collecting data. They can also help you stay informed on your field's latest news and developments.
Bookkeeping
An online personal assistant can help you with bookkeeping tasks such as reconciling accounts, processing payments, and managing invoices. You can hire a bookkeeper to reduce the hours spent on tedious bookkeeping tasks and help you focus on more important matters.
Project management
Virtual assistants can help you stay organized and on top of projects. They can lead on tasks such as creating timelines, breaking down tasks, and monitoring progress. This can help keep projects on track and ensure deadlines are met.
Organizing data
If you need help organizing data, a virtual assistant can lead this task. They can ensure all your documents are in order and provide insights into the data to help you make informed decisions.
Handling events
An assistant can help you set up events, manage registrations and provide customer support. This can help ensure the event runs smoothly and give you more time to focus on the important details.
CRM
A virtual assistant can help you manage your customer relationships by keeping track of customer data and handling customer inquiries. They can also help with tasks such as lead generation, sales tracking, and customer segmentation.
Proofreading documents
A virtual assistant can help you proofread documents, ensuring all your content is error-free and up to your standards. This can save you time and help you ensure your documents are professional.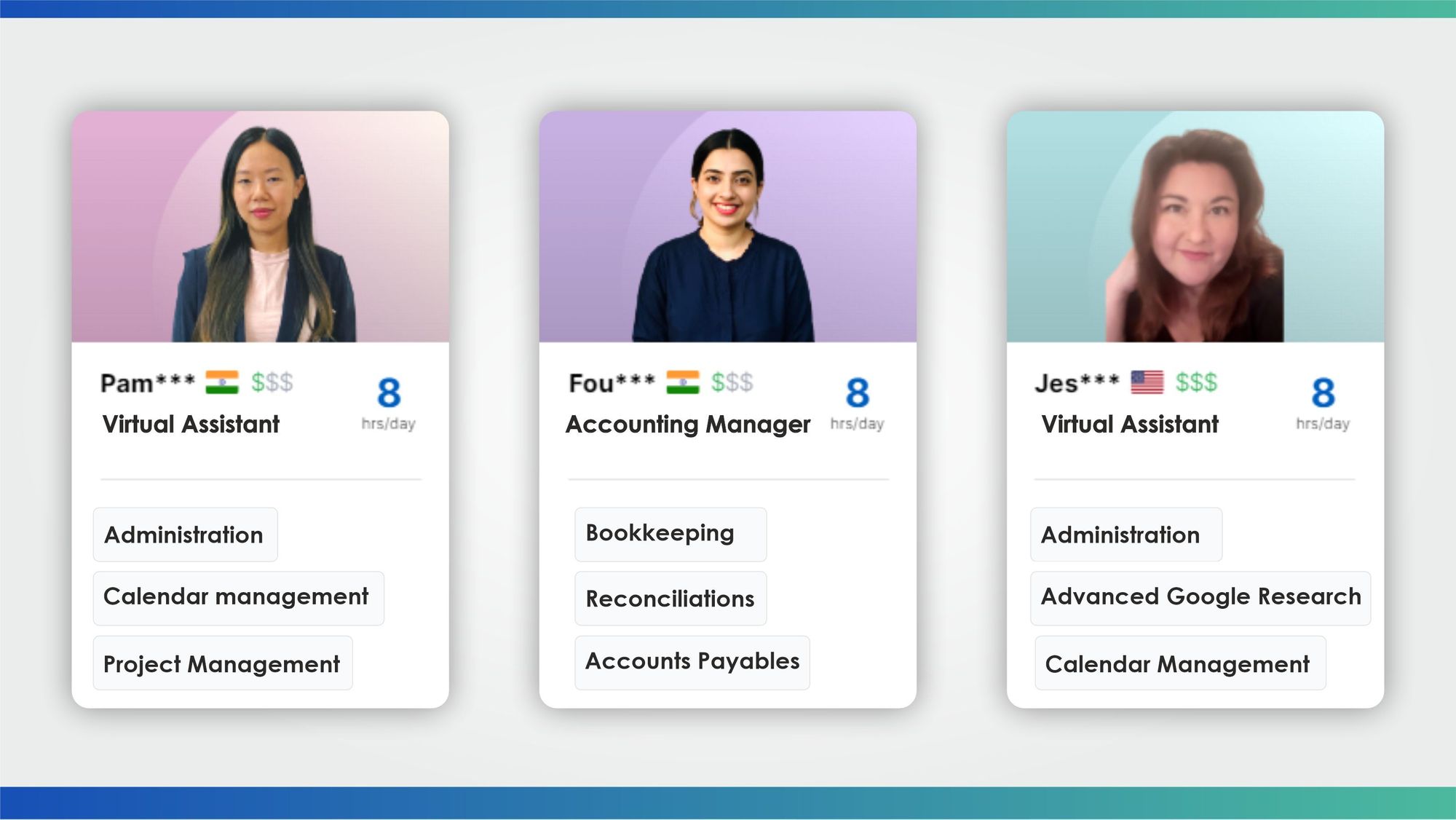 What are the top 5 qualities of a Virtual Personal Assistant?

Having a quality VPA can not only increase efficiency and productivity but can also make a significant impact on the bottom line of a company. Let's see what are the top 5 qualities needed.
Flexibility
With the ability to work remotely, a VPA can be available 24/7 across different time zones -- a great advantage when meeting tight deadlines or accommodating different schedules.
Affordability
Traditional personal assistants usually come cheap because of overhead costs such as office space, equipment, and benefits. In contrast, virtual assistants work from their own space and usually charge only for hours worked, making them a considerably more cost-effective solution.
Trained professionals
The quality of performance is critical when it comes to VPA. By hiring trained professionals, you can ensure that your VA has the necessary skills and experience to handle the tasks you assign. Many virtual assistants have various certifications and skills, such as project management, translation, design, and social media management.
Accountability
You should trust this individual to deliver on tasks appropriately, efficiently, and according to your expectations. They must be reliable and able to meet deadlines without compromise.
Expertise
When choosing a virtual assistant, ensure they have the requisite knowledge and experience in your field or sector. For instance, a virtual assistant with experience in IT may be very valuable to a technology-oriented company or individual.
Why businesses should hire a Virtual Personal Assistant?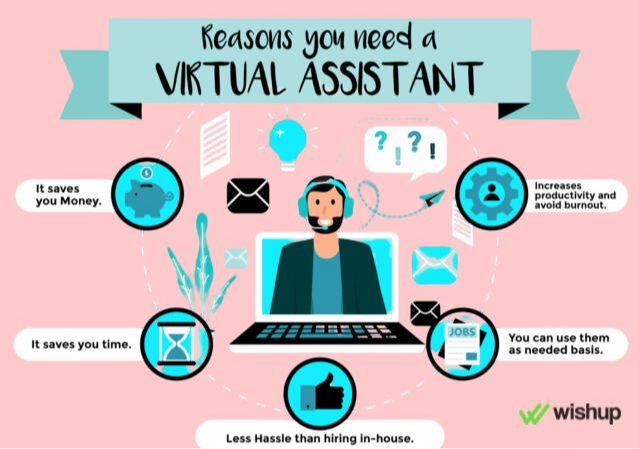 Calendar management
Virtual assistants can help manage calendars for businesses. This includes scheduling meetings, setting reminders, and meeting important deadlines.
Email management
Virtual assistants can help manage a business's email inbox by sorting incoming emails, responding to them, and archiving important ones.
Schedule appointments
Virtual assistants can help book appointments for business owners and managers by setting up calls, scheduling meetings, and connecting with potential clients.
Handle travel requirements
Virtual assistants can help manage travel requirements, such as booking flights and hotels, preparing itineraries, and arranging travel insurance.
Increase online presence
Virtual assistants can help businesses increase their online presence through digital marketing campaigns, creating content, and running social media accounts.
Handle customer complaints and feedback
Virtual assistants can help address customer complaints and feedback and track customer satisfaction levels.
Help with paperwork
Virtual assistants can help with paperwork, such as preparing reports, collecting data, gathering information, and filing documents.
Get time for yourself
Working with a virtual personal assistant can give business owners and managers more time to focus on their tasks, projects, and strategic planning.
Business growth
A virtual personal assistant can help businesses grow by supporting research, data entry, and customer service tasks.
Trained professionals
Virtual assistants are trained professionals with the experience and knowledge needed to help businesses succeed.
Work in multiple time zones
Are you targeting customers from a different timezone? A virtual personal assistant can help you manage your customers and tasks, even if they're living in different time zones.
No geographical restrictions
Virtual assistants can work from anywhere, allowing businesses to hire staff without geographical limitations.
Hire only for as long as you need
Businesses can hire virtual assistants on a project basis or for a specific period. This allows businesses to save on costs by only hiring personnel when needed.
Balance work and personal life
Working with a virtual personal assistant can help business owners and managers balance their work and personal life. They can delegate tasks to the virtual personal assistant, freeing time to spend with family or friends.
Increase productivity
A virtual personal assistant can help increase productivity, as tasks are completed faster and more efficiently. This will allow business owners and managers to focus on the business's strategic goals.
Where can you hire a Virtual Personal Assistant?

Are you feeling overwhelmed with your workload? Are there simply not enough hours to complete all your tasks? Hiring a Virtual Assistant can ease the burden and free up your time to focus on more important matters. So, where can you hire a Personal Assistant? There are a few options available to you.
Virtual assistant agency
These agencies typically have a selection of highly trained VPA who can take on various tasks, from managing your inbox to booking travel arrangements. One of the advantages of using an agency is that they will have already vetted their VPA, saving you time and effort. Additionally, an agency can help you find a Virtual Assistant who fits your personality and work style well.
Freelancer platform
These online platforms allow you to search for and hire a Virtual Personal Assistant that meets your specific needs. The great thing about using a freelancer platform is that you can access a pool of highly skilled professionals worldwide. Plus, these platforms typically offer competitive pricing and allow you to review the Virtual Personal Assistant's previous work and ratings from previous clients.
In-house assistant
This is a more traditional option but can be more expensive and time-consuming. Hiring an in-house Personal Assistant requires the extra costs of a salary, office space, and office supplies. Additionally, if you decide to part ways with your assistant, you may face additional costs, such as severance packages.
Which one you choose will greatly depend on your specific needs and budget. Whether you hire a freelancer, use an agency, or hire an in-house assistant, a VPA can provide essential support and help you regain control over your workload.
Wishup: The answer for all your virtual personal assistant requirements
If you are an entrepreneur struggling to keep up with the demands of everyday tasks, Wishup is your answer to all your virtual personal assistant requirements. At Wishup, we understand the need for highly qualified and multi-talented professionals to help alleviate the business's burdens. That's why our virtual assistants answer your most important needs. But what sets Wishup apart from the rest?
Cost-efficient
Our services are cost-efficient. We understand that every penny counts when running a successful business, so our rates are competitive and tailored to fit your unique needs. You can hire a competent, qualified, experienced virtual assistant starting at just $999/month.
Quick 24-hour onboarding
Our onboarding process is quick and seamless. Your virtual assistant can be onboarded just 24 hours after you schedule your free consultation.  No need to spend hours training a new employee, as our virtual assistants come ready to hit the ground running. This saves you time and allows us to provide the best possible service from day one.
No training requirements
And speaking of training, our virtual assistants require none. We only hire top-notch professionals with years of experience and deep knowledge in their respective fields. On top of that, our VAs go through an intensive four-week training program where we make them fluent in 70+ no-code tools and 200+ skill sets. This ensures you receive the highest quality service without investing in costly training programs.
Professional and dedicated workers
In addition to our talent, our virtual assistants are professional and courteous individuals who take your business seriously. From handling sensitive information to representing your brand, you can trust that we have your best interests at heart.
Data privacy
So, what about data privacy? We take this matter very seriously and ensure that all virtual assistants adhere to strict confidentiality policies, such as using secure communication channels and making all our VAs sign NDAs before being assigned to a client. We understand the importance of keeping your sensitive information secure and work diligently to ensure it remains that way.
Customer satisfaction
Our customers are raving about how we go above and beyond to ensure their satisfaction. From organizing schedules to booking appointments, our skilled assistants are dedicated to making your life easier. Say hello to stress-free productivity, and say goodbye to never-ending to-do lists.
Immediate replacement policy
We offer an immediate replacement policy for any virtual assistant that doesn't meet your expectations. This means that we take responsibility for their performance and strive to ensure that you are 100% satisfied with the service you receive.
7-Day trial with a money-back guarantee
Try out our services with our 7-day trial with a money-back guarantee. We're confident that once you experience the ease and efficiency of our virtual assistants, you'll wonder how you ever managed without us.
At Wishup, we're not just a service provider - we're your partner in success. With our talented virtual assistants and commitment to excellence, you can trust that your business is in good hands.

Conclusion
If you want to get ahead of the game and stay one step ahead of the competition, now is the time to invest in VPA for your business. It's a technology investment that will enable you to make working with your company easier and more enjoyable for your customers than ever before.
This is where Wishup comes in…
Wishup's virtual assistant services are specifically tailored to assist businesses in their growth. Our team consists of quick and reliable professionals. They are all trained with a focus on safety, quality, and customer satisfaction – so you can be confident that we will help your business reach its objectives. Reach out for a free consultation today at Wishup.co or email us at [email protected] - Looking forward to helping you succeed!
Personal Assistant Tasks Frequently Asked Questions
What is a personal virtual assistant?
A personal virtual assistant is a highly qualified and skilled professional who assists you with scheduling, bookkeeping, research, etc., remotely.
What are three examples of virtual personal assistants?
Examples of virtual assistants include scheduling appointments and meetings, bookkeeping, data entry, customer service, research, and market analysis.
How do I become a virtual assistant?
Becoming a virtual assistant is becoming popular for those who wish to thrive in the remote workspace.
First and foremost, you must assess and acknowledge your strengths to see if this profession suits you.
From there, you will need to research and identify industries that require virtual assistant support.