Business skyrockets as Wishup helps Beard & Bowler increase leads & streamline operations
Being a creative person, Jason found himself frustrated with the other parts of being a business owner. He knew something had to change, which is when he discovered Wishup.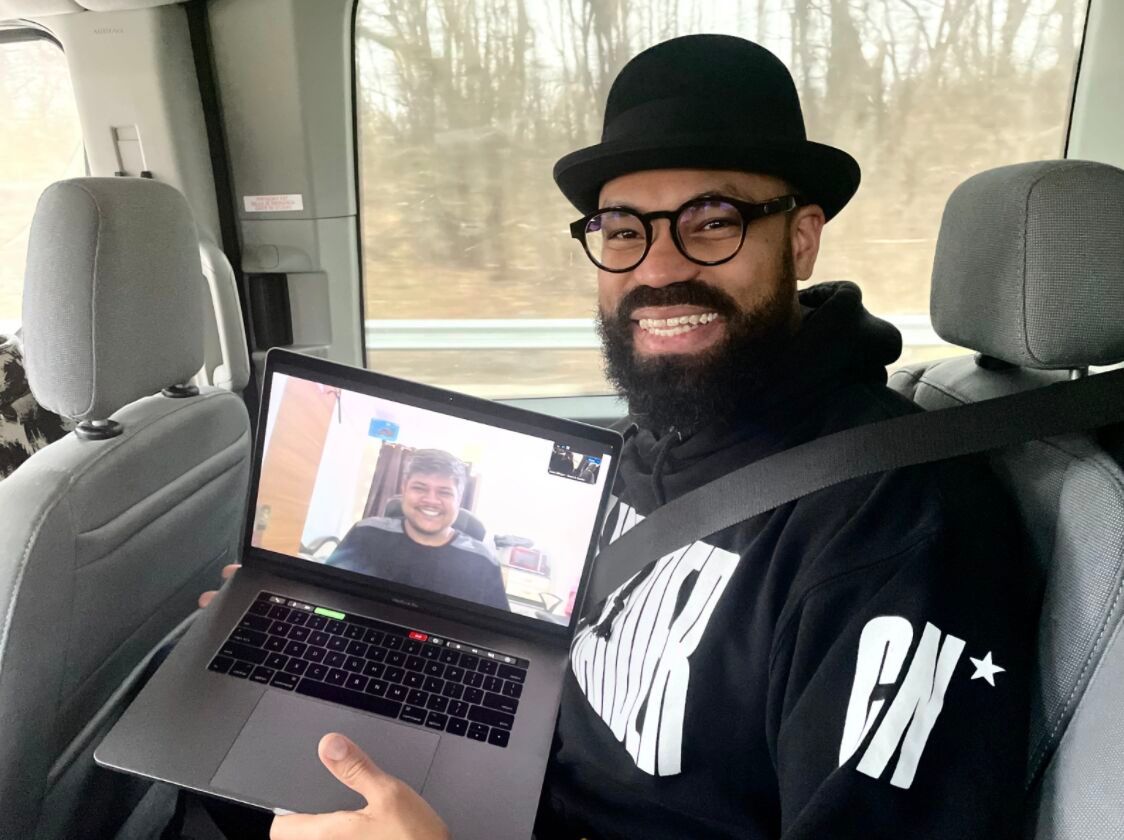 When Jason Ellinger, a professional filmmaker, started his career in the news, he covered stories of violence & injustice daily. This made him wonder about what he could do to make a difference in the world, using his skills & background in photojournalism.
That is when the idea of Beard & Bowler came around - a production house focused on helping non-profit organizations amplify their voice & strike a chord with powerful audiences who had the means to make a difference.
Using his experience working in the news and his business partner's understanding of sociology, he knew just the right questions to ask to evoke emotion from the interview, moving the viewer to an emotional state.  Through the power of storytelling through video (using the 7 elements of story, of course), Beard & Bowler has been able to help non-profits exceed their fundraising goals at galas, doubling it in some cases.  B&B even helped one non-profit organization hit & beat their goal within THREE minutes of screening one of their films at galas & other events.
Both his talent & the talent he was able to assemble spoke for themselves.  Before he knew it, Beard & Bowler started gaining a good amount of attention from not only those in the philanthropic space but also ad agencies & marketing directors who wanted that edgy, raw & emotive feel for their products.
However, being a creative person, Jason found himself frustrated with the other parts of being a business owner.  While storytelling & filmmaking were his strong suits, administration, client management, & lead generation were tasks that were outside his expertise & enjoyment.  He ended up feeling burned out at the end of the day working on tasks that not only didn't bring in money but also brought no joy to him.  Somewhere along the way, he started losing the joy & passion that his work brought him in the beginning.  As the business grew, so did the mundane, everyday tasks.  It all started becoming too much.

He knew something had to change.
Even in the pre-pandemic era, in 2019, Jason realized that the office space he rented was not being used & that hiring a full-time employee was out of the question. Apart from the financial commitment, there was the hassle of vetting, interviewing, & narrowing down on the final candidate.  What his business needed was a quality remote employee… He just didn't know it yet.
That's when Jason came across an advertisement for Wishup & thought he'd check out what this virtual assistant thing was all about.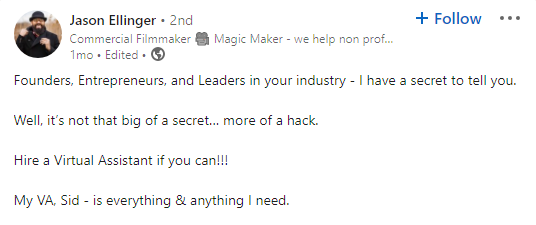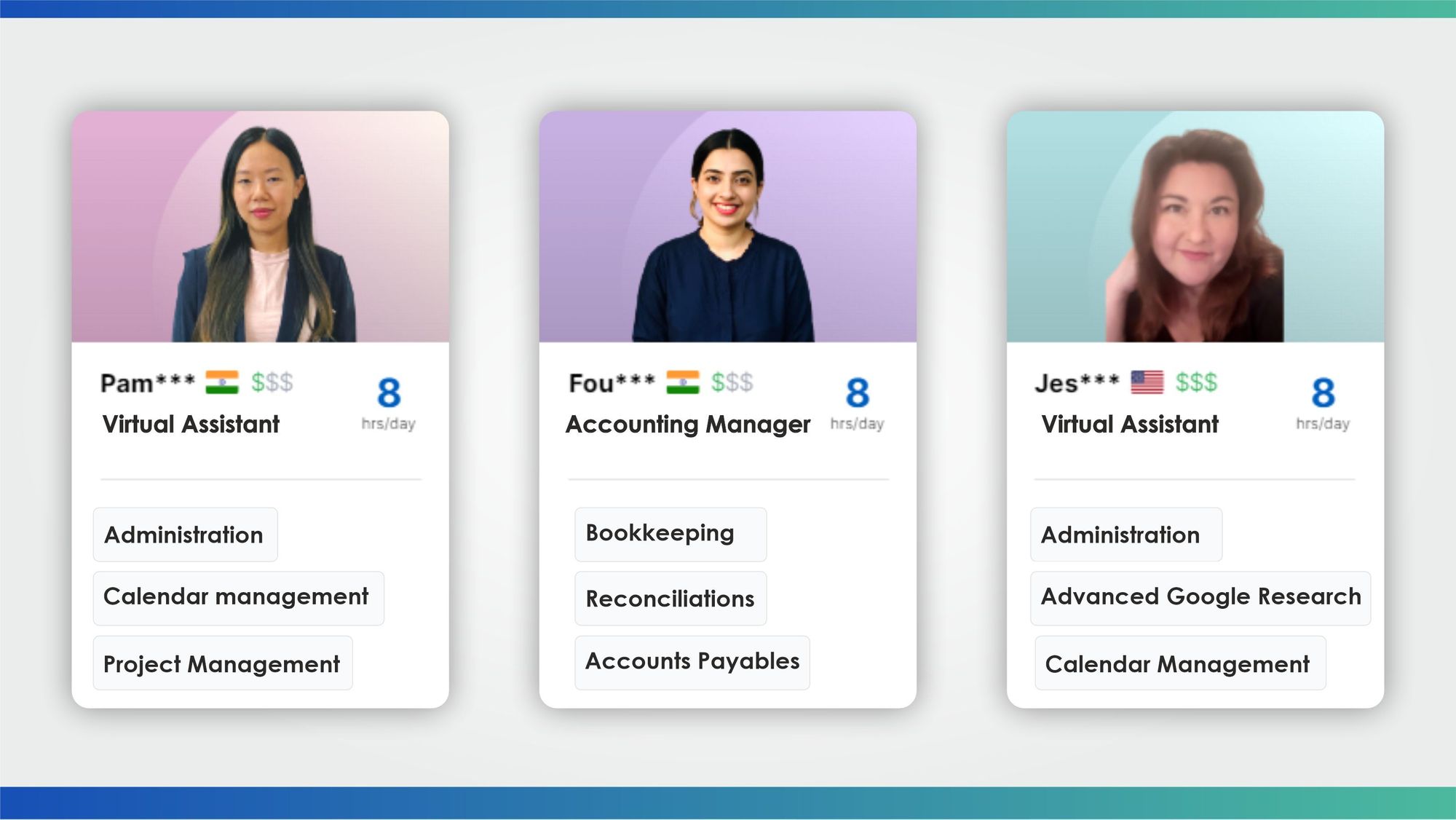 How Wishup helped Beard & Bowler grow their leads, improve communications & find joy in work again.
When Jason was first introduced to his virtual assistant (VA), he thought he was signing up for an assistant who could help him with follow-ups & finding prospects. However, he began to uncover all of the additional skills that his VA could help with & would slowly become an integral part of his organization.
With his virtual assistant's help, he found over 500 new prospects through platforms like LinkedIn. His virtual assistant would research potential clients & organize the data in a simple & efficient way for Jason to review.
After gathering this data & working on outreach messaging with his coach, his VA would reach out to these prospective clients, see if they were interested in hopping on a call, & even go as far as checking dates, scheduling meetings, & listening to prospect call recordings to take notes in HubSpot.  All the parts of running a business that were holding Jason back were now being efficiently taken care of by his virtual assistant.
"The biggest tip I can give you is - Don't try to do it yourself, hire an expert" - Jason Ellinger.
Currently, Jason's virtual assistant's scope of work has gone beyond just scouring prospects.  His trust grew in the VA's competence, reliability & "get it done" mentality.  At first, Jason couldn't find enough work to max out his VA's bandwidth, so he started off-loading a slew of other tasks that he didn't think that he'd be able to pass off, including:

Writing SOWs (B&B contracts)
QuickBooks management (receipts too!)
Managing internal & external communications
Following up on new, pending & late client payments
Creating QuickBooks invoices & sending them to new clients
Onboarding new employees in Gusto (payroll/HR software)
Sending invites, planning meetings & following up with prospects
Onboarding new contractors & prepping them on B&B's invoicing process
Coordinating shooting schedules between the client & Jason's crew of 6 contractors
Arranging travel & finding the best deals on flights, van rentals & accommodations

Jason's life & work had improved significantly after hiring a virtual assistant, so much so that the company brought in a second VA to help them with SEO, social media, ad spend, and marketing. The VA helped them improve their Google ranking by implementing & monitoring SEO.  He also assisted B&B with launching a successful YouTube shorts campaign that is helping improve their visibility & online presence through SEO closed captions & hashtags.

Above all, Jason's VAs help him stay accountable, motivated, & on top of his everyday tasks with "gentle reminders" where attention is needed.  As a result, he can now focus on the parts of his job that he loves, knowing that the backend tasks are taken care of.

Working with a team of virtual assistants has helped Jason & his team understand the benefits & flexibility of remote work.  At present, their team is 50% remote, and his whole company can enjoy a better work-life balance and bring their best selves to work thanks to the independence & freedom remote work offers.
Jason's advice for entrepreneurs looking to work with a virtual assistant
One of Jason's biggest pieces of advice for working with virtual assistants is that entrepreneurs should not try to limit the scope of work of their VA.  Instead, take the time to get to know their strengths & previous work experience, giving them the opportunity & freedom to contribute to different areas of the business.
By doing so, Jason was able to discover new things that his VA could help him with every day, going beyond just professional help.  He's even helping Jason improve his personal credit score (that the business had once leveraged)!
The future looks bright for Beard & Bowler, & Jason is excited to see where he can take his company next, with the help of his virtual assistants taking care of the backend operations in the company that shouldn't be 100% on the shoulders of any business owner.