Data entry service Guide 2023 - Top tools & other ways to organize data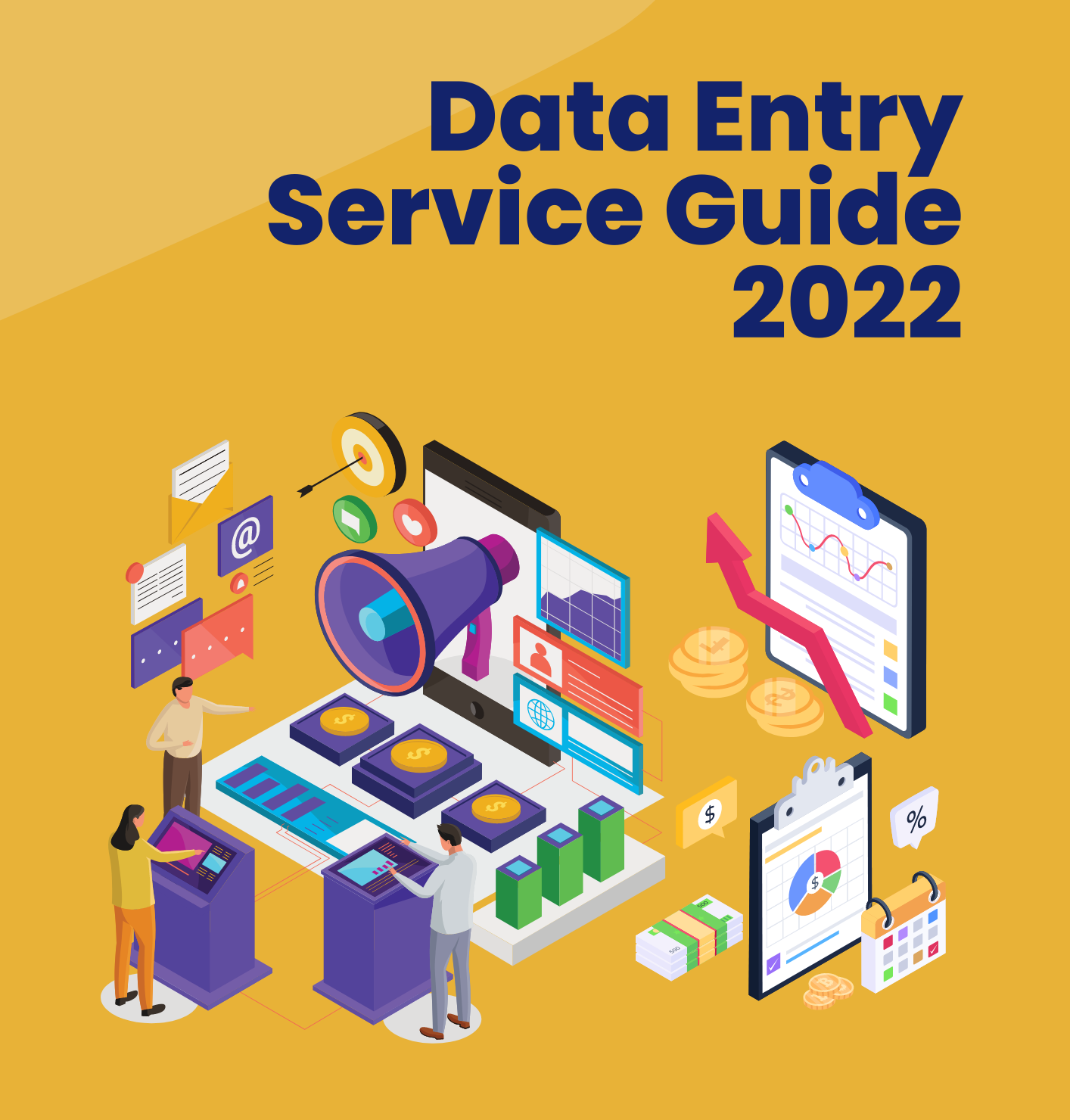 Excerpt - Learn about the importance of data entry services and how they would benefit your business. Compare the features and prices of data entry tools like Zoho Forms, Foxtrot RPA, Typeform, Taibidoo, Prontoforms, etc., and pick one that suits your requirements. Or, better yet, hire a virtual assistant to do the same.
Are you tired of entering data while running a business? You don't need to work that hard anymore. Just use a data entry service and work smart.
Running a business means handling tons of data. Over the last two years, handling data has become a completely digital process. Thanks to this, we are now residing in a data-driven world. It may sound a little surprising to you, but there may be a chance that the data we are dealing with now was created in the last couple of years.
Collecting and organizing data can be a tedious and tremendously tricky task. But, unfortunately, data entry jobs mean just that. Do you know that 76 percent of workers spend around 3 hours moving data?
As easy as it sounds, it's just as dull and monotonous for an everyday employee. But then what do we do? Data entry is just as important as it is tedious. So do we accept the fact and work hard? Or do we stop data entry altogether?

Neither is correct. In this case, there are two correct answers,
Hire a virtual assistant for data entry jobs, or
Find yourself some data entry help.
Sounds interesting?

Let's read further to know what this means and which one is the perfect option for you.
How do you organize the massive pile of information that has been stored up over the years and make it easily accessible to any member of your team?
If you have to do this manually, there are many factors you must consider. For example, what kind of limitations would you face, how much time would you have to spend on this, or do you have the patience?

Imagine yourself sitting in a cubicle for hours printing, scanning, and uploading data into the system. It sounds pretty exhausting.

So let's talk about our first solution—data entry tools.

Thanks to rapidly developing technology, we have a wide range of software applications that can simplify every process to focus on more important things. For example, using data entry tools would save you considerable time and effort.

Data entry tools assist you in collecting data and letting your team submit the GPS locations, photos, and other information on devices. It can also help organize and act upon your collected data by exporting the information in reports and sharing them further.

Long story short, data entry software systems let you replace all the inefficiently manual data entry processes with powerful tools that you can use on various devices. It uses technologies like OCR (Optical Character Recognition), OMR (Optical Mark Recognition), etc. These tools assist in simplifying data ingestion processes and creating forms that would replace physical data.

In a nutshell, data entry software can be an excellent substitute for manual data entry jobs for reasons like:-
You can significantly reduce the paperwork
Collecting data is no longer centralized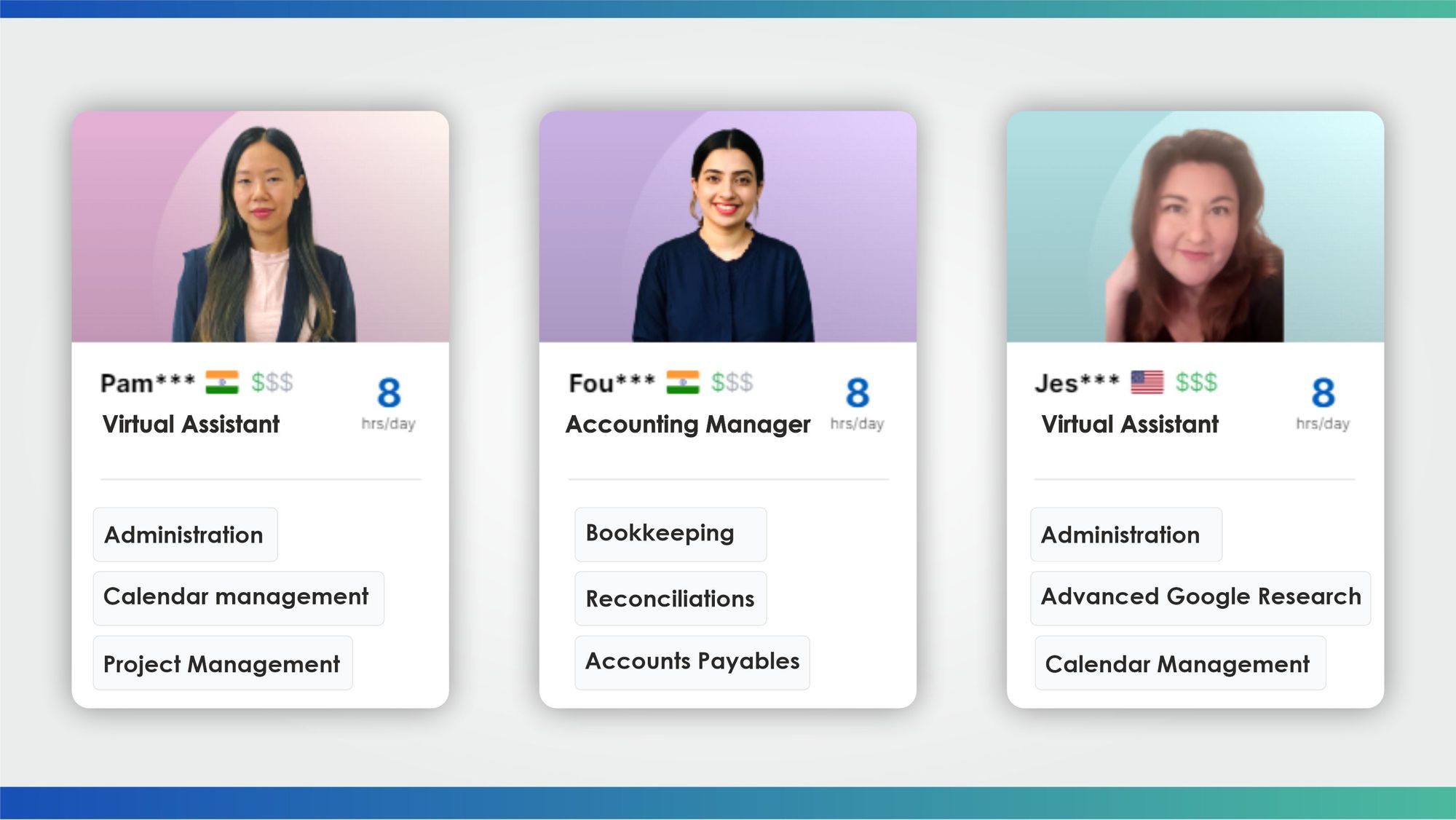 But still, the question remains, what is data entry software?
Here is a list of reasons you should invest in powerful data entry tools to answer your questions.

Reduction Of Errors
Manual data entry has a lot of room for human errors. But, compared to that, machine errors are far less. Therefore, powerful data entry tools significantly save your time by lessening the mistakes and also make it easier to correct faults. In other words, it is an excellent method to keep everything in your control.
2. Efficiency and Clarity
Data entry software reduces a lot of work. They declutter data, reduce manual work and turn all of your data into digital copies. They also grant you the freedom to choose with whom you want to share your data. This way, your team won't have any unnecessary data lying around.

3. Increased Accuracy
Data entry tools have one more underrated benefit - Accuracy. Most data entry tools make sure all of your stored data is valid. It then proceeds to import your data into an Enterprise Resource Planning System or any other business programs you may have. It leaves no room for incorrect or incomplete information.

4. Saves Time
As mentioned earlier, manual data entry takes about 3 hours of work with a lack of efficiency. But when you are using data entry tools, you don't have to do that anymore. You can easily manage all of your data without having to produce physical copies of it. Instead, you can make soft copies of your data like PDFs, emails with a few clicks.

5. Cost-Efficient
Manual data entry requires a lot of resources like paper, ink, printer, and space. Therefore, it increases your work cost plus the space needed for storage. However, data entry tools turn all of that into a simple device, i.e., all of your PDFs, emails can be compressed and stored into a small device.
Now that we have discussed the advantages data entry tools offer, let us move to the next question. What data entry tools are available, and how can you choose the right one for your business?
Well, don't worry, we got your back.
Let's move to the chief purpose of this blog. Here's a list of data entry tools that help you in your business.

List of Data Entry Tools To Simplify Data Entry For Your Business.
Zoho Forms is fantastic software for data entry that can help you manage your data without any hassle. This software lets you manage your data with your members so that they can share the data within the company without any hassle.
Zoho Forms makes many processes simpler by enabling you to create forms on the web, set email notifications, or use built-in apps to organize your data. It contains multiple features to create and customize themes, colors, and logos. One of its most-loved features is the drag and drop ability to put data into different places with ease and according to your requirements. It assists you in staying up-to-date with the data that you might be entering into the interface and creating reports about the data. Exporting data becomes a more manageable task as you can send your data from Zoho Forms to relevant people worldwide.
It lets you connect your data with CRM and Desk Programs. Long story short, Zoho Forms is one of the best software for data entry. It is a non-coding online form builder that allows you to create any form you need. In addition, it provides you with so many customization patterns that you can integrate with several applications like Google Apps and SalesForce.
Now let's look at some of the critical features of Zoho Forms.
Features -
Form Builder
Confirmation and Notifications
Share Forms
Data Analytics
Customization and rebranding
Automation and Workflows
Payments and Order Management
Mobile forms
Security

Pricing: Zoho Forms offers a free trial period before charging $10 monthly. It has four plans, Basic, Standard, Professional, and Premium.
2. Foxtrot
Foxtrot RPA is a tool with incredible potential that empowers small businesses and allows companies to automate their data entry tasking processes by streamlining them. In addition, it has a drag and drops feature that helps its clientele to improve their process management.
Foxtrot RPA has an ideal amount of automation that enables processes fueled by unstructured and structured data sources. Foxtrot RPA is developed to suit all kinds of businesses, big or small. This view has three main components: View Center, Script Center, and Run Center. View Center allows you to adapt to variables, while Script Center is mainly for creating tasks. Run Center gives you complete control over the speed of the script.
This data entry tool lets you fill in the customer database with information from their Excel spreadsheets. Users can do all the activities in real-time and take data from the internet before putting it in Excel spreadsheets.
Let's look at some of the software's features.
Features –
Data Cleansing
Data Discovery
Data Duplication
Image Capture
Master Data Management
Image Extraction
Data Retrieval
Match and merge
Document extraction
Dashboard
Workflow Management
Configuration Management
Reporting and Statistics
Collaboration Tools
Drag and drop
Pricing - Foxtrot offers a free trial before charging $850 per month. There are two pricing plans, Standard Edition and Enterprise Edition.
3. Tabidoo

Tabidoo is known for being one of the most straightforward data entry programs. It is a basic data entry software that quickly sorts information and composes data. This tool requires no extra programming and is easy to navigate. A bonus feature is that you can easily add, remove or alter information.
The tool is specially built for developers because it allows them to store, retrieve and share information. In addition, it encourages the team members to automate, communicate and team up when making software or achieving their goals.
Tabidoo offers complete control to their users regarding their projects and data. Most of the data processes in Tabidoo are transparent, which makes working more efficient and well-organized. Furthermore, the data application is constantly growing and improving, so you can always contact the development team to find out any specifics.
Taboo has many features like -
Features -
App Sharing
Dashboards
Templates
Data Filters
Custom Javascript
Reports
Custom data source for reports
Multiple data displays
Excel Integration
Marketplace
Widgets
Marketplace
Security and access control
Pricing: Tabidoo offers a free trial before charging $5 per month. There are three pricing plans- Medium, Large and Individual.

4. Pronto Forms
ProntoForms belongs to the group of data entry tools that are cloud-based. One of the software's most exceptional features is its ability to collect data anywhere. There is a wide range of pre-made templates ranging from registrations to delivery requests. Users can even create their templates.
ProntoForms provides a vast range of data to include in the form, such as timestamps, barcodes, signatures, photos, making data easily accessible.
Long story short, Pronto forms is one software that boosts the efficiency of your core business activities. Some of the primary key features of this tool are listed below.
Features -
SMS Notifications
Data Source Filter and Search
Unlimited Analytics data Storage
Barcode and QR code scanning
Visual Mapping
Calendar Integration
Form Integration and capturing Photos
Data Export
Form Submission charts
Connectivity with Dropbox, SharePoint, Salesforce
Multiple Form Templates
Pricing: This data entry tool offers a free trial period before charging $15 per month. Its pricing plans include Essentials, Advanced, and Enterprise.
5. TypeForm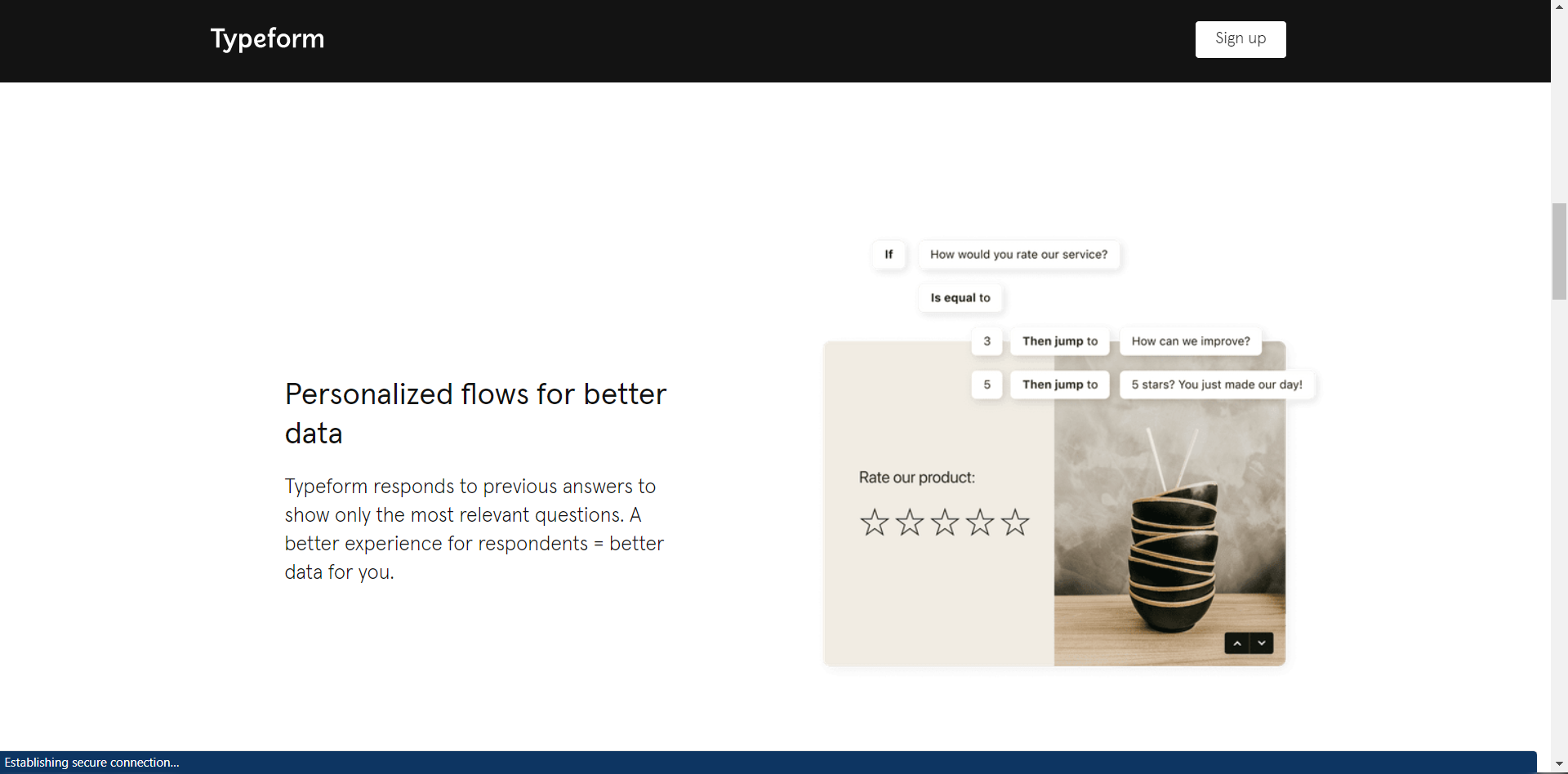 Typeform is software made for businesses that care about the experience. It lets you share information through surveys and forms in an easy way. The best part about this software is integrating it with various applications like Google Sheets, Salesforce, etc.
One of the most popular features of TypeForm is that it makes the entire process of filling forms interesting. Furthermore, it replaces the standard text and blocks forms with many other interactive mediums making it more enjoyable to the audience.
TypeForm stands out from other data entry apps because of its unique features and non-standard approach to taking surveys and filling out forms.
TypeForm is an application that gives attention to detail so that the customer enjoys their experience. It also helps you automatically fill out forms related to your work through automation. Hence, TypeForm is one of the best data entry applications on the market that has been tried and tested out by so many clients.
As fun as this software sounds, there is a possibility that you might need some additional knowledge for more complex things. So here are some of the critical features of the software.
Features-
Data Export
Survey Management
User Management
Custom Forms
API
Alerts/Notifications
Reporting & statistics
Third part interrogations
Pricing: The software offers a free trial before charging $35 per month. It has plans including Essential, Professional, and Premium.
Entrypoint is another automated software that helps you perform data analysis, verification, transfer, entering images, etc., with ease and intuition. It was developed by an American software company called Phoenix Software. It offers an abundance of valuable features for users.

The most distinguishable feature of the software is its reliability for solutions for treatment trials, drug and clinical trials. It is also equipped with a comprehensive file checking system. As a result, this software can efficiently export any data for statistical analysis. Another advantage of this software is its compatibility with PDF, CSV, XML, and SAS. As a result, it is easily one of the most preferred data entry tools.
Features -
Image Entry
Flexible Search
Data Capture and Transfer
Duplicate Detection
Abbreviation Detection
Mis-Keyed Variation Detection
Flexibility
Library Conversion
Desktop System Manager
Pricing -  The pricing for this tool is quotation-based. The company does offer a free trial, but if you want access to the paid version, you have to contact the company.
We have come to the end of the data entry tools that would help your business grow. We have outlined the most crucial features while briefly explaining every tool. Hopefully, this list will help you identify and select the best-suited software for your business.
But you know, sometimes, just having software is not enough, no matter how premium it is. You will have to give enough time to acquire knowledge of the software and get the hang of it. Using heavy software might grant you access to the best facilities, but utilizing these facilities requires work. As a result, it might reduce your productivity in the longer run.
Having good software for data entry is essential. However, isn't it more vital that your paid software get used to its full potential while helping your business grow? But that takes up more time than you'd like to admit.
Then how do we achieve this? Simple. Just hire a virtual data entry assistant.
A virtual assistant helps you focus on your business while handling the backstage work that might take up more of your time.
What Is a Data Entry Assistant?

A Data Entry Virtual Assistant is a person who handles all of your company data for you. The job of a data entry virtual assistant includes purchasing invoices, marketing CRM, e-commerce orders, or filling your documents. You can assign the jobs based on your requirements. Hiring a data entry virtual assistant means that you can keep running your business smoothly while ensuring that all of your data is secure.
Why Should You Hire A Data Entry Virtual Assistant?
Hiring a data entry virtual assistant need not be a physical job. Instead, most data entry virtual assistants prefer to work remotely once you hand them the required materials.
How To Hire a Data Entry Virtual Assistant For Your Business?
Now that you have read the blog, you might be interested in hiring a data entry virtual assistant. Don't worry! We got back. Wishup offers one of the best data entry virtual assistants that are not experts in their fields but also well experienced.
At Wishup, you have pre-trained Data Entry VA's that would help grow your business. Therefore, you do not have to search for experienced or trained data entry specialists for your business.
The hiring process at Wishup is just free of any hassles. You can just schedule an appointment or consultation by mailing us at [email protected], stating your requirements, and start working with an experienced data entry virtual assistant.
Conclusion
Hiring a data entry virtual assistant is a win-win situation for your business. First, a virtual data entry assistant would already have the experience required, meaning you won't have to spend time training them.
Data entry tools are available in plenty in the market. But imagine the time you will have to invest trying to learn and figure out this software, not to include canceling out their disadvantages.
As much as we'd like not to admit it, data entry software has its limits too. Therefore, we would like to recommend a data entry virtual assistant who would handle your data with expertise. Click Here to get a data entry virtual assistant at an affordable price!