8 Entrepreneurs Share Their Thoughts on Leading Remote Teams
As a leader, how should you approach remote team management? Learn from those who have been doing it quite successfully so far. In this article, the founders, executives, and managers share their insights and tips on leading a distributed workforce. Follow their recommendations below.
Remote employment is today's new normal, because the workplace has seen a drastic change due to COVID-19 concerns, quarantines, and lockdowns.
Upwork predicts that 73% of all teams will have virtual workers by 2028. No wonder, as 91% of employees who tried working remotely during the pandemic expect to maintain that work mode to some extent even after it.

As a leader, how should you approach remote team management?
Learn from those who have been doing it quite successfully so far. In this article, the founders, executives, and managers share their insights and tips on leading a distributed workforce. Follow their recommendations below.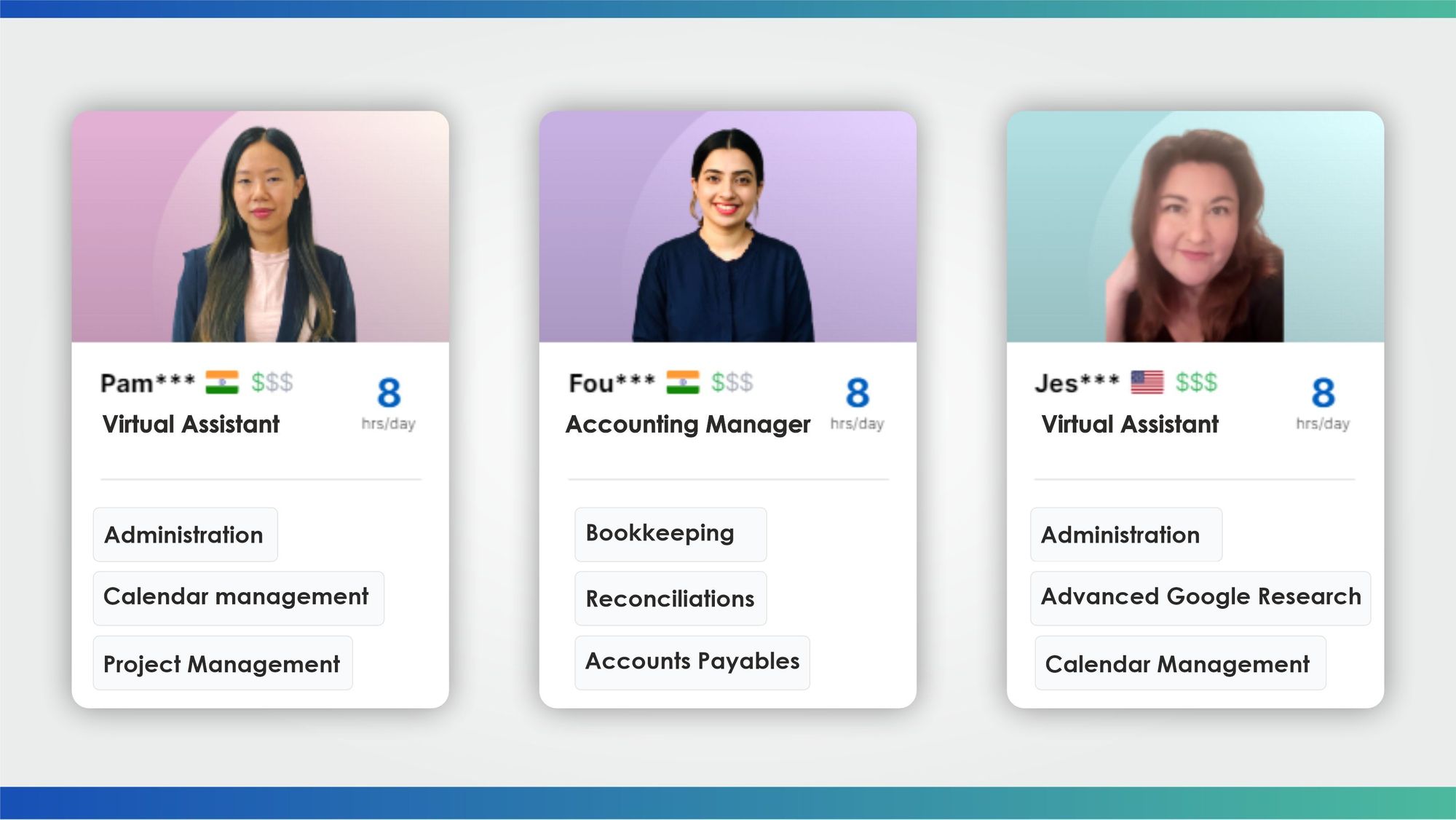 How to Lead Remote Teams: 8 Tips from Entrepreneurs
Show that you care
By showing that you care about your workers, you can build trust in your remote team and establish a strong relationship. Indifference, on the contrary, is an insidious virus that kills relationships.
"Your employees can always feel your indifference and detachment, especially when there's an extra barrier between them and you, namely, distance," emphasizes David Aylor, Founder & CEO of David Aylor.
"You can demonstrate your sincere interest by asking personally in chat: How are you today? Or sending a message for the whole team: What do your "offices" look like today? Dying to see your work nooks!
Besides, show that you value your remote employees and remember to celebrate their special dates. For example, you can send a birthday shout-out or congratulations on the first day at your company," David mentions.
David Aylor prefers the blue bird for tweeting his congrats to remote workers.
Aim at going async-first in communication
Asynchronous communication is a type of interaction that doesn't happen in real-time: a person isn't present online or isn't available at the moment, replies are often delayed, and you shouldn't expect an immediate response.
In fact, 52% of remote employees would like to have asynchronous conversations instead of typical meetings in a virtual space.
But how do you create an async-friendly work environment for your remote employees?
Anthony Martin, Founder and CEO of Choice Mutual gives the following pieces of advice on async communication in the remote workplace:
"It goes without saying that you can't do without online meetings and one-on-ones. But if you're leading a remote team, a no-meeting day policy is necessary. Choose certain days when you won't have any meetings at all. Instead, you can communicate in async mode on those days."
Anthony Martin shares a list of questions a manager should answer before sending a message to an employee:
Have you chosen the most suitable format (audio, text, video, etc.) and channel to deliver the message?
Is it properly formatted, well-explained, and clear?
Have you made sure there are no ambiguities in your instructions?
Have you provided the fullest list of resources or a toolkit for your employee to answer the question or complete the task?
Will your communication be saved, and how easily can you find it later?
Go social and break the formality wall
"Social networks can help you demolish the formal employer-employee wall in your relationships with the team members," states Colin Palfrey, CMO of Crediful.
"Express your emotions and attitudes when chatting with your colleagues. Use humor when it's appropriate, of course. Sometimes, our marketers indulge in informal conversations on Slack and joke a lot. I eagerly join them or start such talks myself. A good sense of humor is the key to a healthy atmosphere in the team," Colin says.
Check some other remote communication strategies to socialize with your staff and maintain an informal tone of your interactions.
Let online tools power up your team
"Automated software and tools can help you simplify and streamline remote team management, boost productivity, increase work satisfaction, and supercharge your processes and workflows," notes Jim Pendergast, Senior Vice President of altLINE Sobanco.
"With a Teamwork collaboration app, for instance, we aligned communication and collaboration between our remote teams of financial advisors, bankers, and accountants, and our commercial customers switching from disjointed calls and emails to an all-in-one CRM system.
We also saw a 24% uplift in employee productivity and a 31% growth of the overall job satisfaction level," Jim adds.
With the advent of COVID-19, Gartner reports a 44% rise in the usage of teamwork applications.
Here's a list of the best apps and platforms for driving greater collaboration among remote teams:
Messaging/chatting tools
Hyperinbox
Slack
Twist
Flujo
Ensembl Talk
Video conferencing tools
Google Meet
Microsoft Teams
GoToMeeting
BlueJeans
Webex
File storage/sharing tools
Synology Drive
Dropbox
Google Drive
FileCloud
Planio Storage
Time zone and time management tools
Timezone.io
Spacetime.am
TMetric
ScheduleOnce
ClickTime
Productivity tools
RescueTime
Any.do Teams
Insightful.io
Serene
Geekbot
Project collaboration tools
Monday.com
Wrike
Asana
Basecamp
Redbooth
These lists could go on and on, as there are tons of other tools like online calendars, productivity tracking apps, or workflow management systems. Use one of those and compare your team performance before and after to see which tool works the best for you.
Expand the benefits package for remote employees
Healthcare is the #1 benefit offered by companies to their remote employees, based on the survey by Pilot and WeWorkRemotely, while 88% of people consider health, vision, and dental insurance benefits seriously when choosing a job.
According to Jerry Han, CMO of PrizeRebel, "Aside from health and wellness benefits, you should provide some other valuable benefits like the following: flexible schedule, leaves (paid and unpaid), personal and professional development (courses, certifications, etc.), childcare and elderly care assistance, retirement plans, and so on.
You can also make an extensive benefits package adding such perks as snack boxes to the porch, for example. Alternatively, you may choose to pay for meal delivery services or such home services as cleaning, laundry, gardening, etc."
Hotjar, a provider of behavior analytics tools, offers a dedicated workspace budget of €2,400/year per single employee to ensure a comfortable work-from-home experience. Have a look at some other budgets at Hotjar: for personal development – €1,000/year; for well-being – €2,400/year; for holidays – €2,000/year, and others.
Covering home office space expenses is one of the must-have remote employee perks your staff will love.
Create a solid employee recognition program
Does each member of your remote team receive enough appreciation and recognition to stay motivated and productive?
20% of employees who switched to a work-from-home mode confess they get less recognition in comparison with those times when they worked from the office. It's also worth knowing that 79% of workers tend to leave their jobs because they don't feel appreciated.
"Appreciation is the greatest motivator for your team," says Logan Mallory, VP of Motivosity. "You can start with thanking your staff in chat. Why not send a thank-you card by traditional mail? That could be indeed a pleasant surprise for your worker.
If we talk about solely digital recognition programs, we launched a ThanksMatters Card for both our employees and our clients. It's a perfect way to appreciate your people and give them a choice of how exactly they want to get awarded for their achievements," Logan highlights.
Organize virtual team-building activities
As many as seven out of ten employees who work distantly feel the impact of social isolation. In the research conducted by HowNow, 67% of UK employees reveal they feel shunned, left out, and disconnected from their colleagues, and 42% of them experience loneliness when working remotely.
How can you promote a sense of belonging and connection at your company, and what team-building activities are must-try?
Consider some ideas from Brian Nagele, CEO of Restaurant Clicks, who manages a remote team and organizes virtual events regularly for his staff:
"I'd recommend organizing at least one event per week with your team. For example, you can have Pizza Fridays or Cocktail Sundays via Zoom or Skype.
You can think of some other activities for distributed teams like virtual mini-games, improv sessions, group fitness classes, dance parties, karaoke, and anything else that unites your team and boosts everyone's spirit."
There are so many fun and creative ideas for building an efficient remote team, like hosting a miniature campfire party. Why not?
Monitor the remote work and tax laws continuously
Ben Michael, Founder of Michael & Associates, explains what you should pay attention to in the legal landscape when managing teams of US-based virtual specialists:
"Whenever a distant worker crosses the US states' lines, some hazards may arise for employers. For example, if an employer doesn't have a registered office in a particular state, but a remote employee begins working from it, completely different tax liabilities may be triggered. In order to avoid legal issues, you should review the other states' tax laws and check what taxes are to be withheld.
Moreover, the minimum wage rates are different in all US states. You should keep track of the state changes and requirements concerning employee tax codes, workers' compensation, hours and overtime calculation, etc."
Take a closer look at remote working legislation around the globe and consult an employment law professional if needed to ensure you have up-to-date information on this matter.

Leading Your Remote Team to Success: Key Takeaways
Now you're well-prepared for the future of distant work and know how to lead remote teams effectively since you've got the following valuable lessons from leaders:
Care about your workers
Take an async-first approach to communication
Be social and avoid formalities
Use tools for collaboration
Offer more employee benefits
Work out a robust recognition program
Keep an eye on the remote employment and taxation laws
So, are you ready to build a successful virtual team and conquer new heights with it? To hire a virtual assistant from Wishup, schedule a free consultation with our team today, or drop us an email at [email protected]