If you have decided to hire a content writer for your team, you're already one step ahead in your marketing plan. Content marketing is an effective way to grow your brand's internet presence sustainably. There are many reasons a potential client visits your website. It may be the curiosity to learn more about your brand, or they might even land on your website randomly. However, there is only one reason they may choose to stay and come back to your website - content. So it goes without saying that the success of your website and brand relies heavily on the kind of content you put up.
You should consider hiring a virtual assistant content writer who can help your brand grow organically without burning a massive hole in your pocket.
How Does Content Help Your Business Grow?
When we speak of digital marketing and having an online presence for your brand, it all boils down to 'content.' When people say content, they mean the information you put out about your business. It could be video content, images, podcasts, infographics, or blogs. You may have heard of the phrase 'Content is King'. But, unfortunately, it never rang as accurately as it does with digital marketing.
Be An Authority in Your Field And Establish Customer Trust
Most of the time, people don't necessarily look up your brand online, but your website may pop up in their search results when they are searching for something related to your business. Having a writer who understands your business and puts up relevant content will help establish your brand as an authority in your field. Showing your customers that you are knowledgeable in your area will also make your brand seem more trustworthy.
Improve Google Rankings
There is a scientific approach to content writing designed to appeal to search engines algorithms. When you hire a virtual content writer, they have the training and knowledge of SEO writing and can use strategically planned keywords that will make your content rank higher among others on Google. A higher ranking means more traffic for your website. Regularly posting blogs will also make your page look more credible.
Higher Conversion Rates
Conversion in marketing refers to when people visit your website as potential customers but then end up becoming clients, making purchases, signing up for services, signing up for regular newsletters, and more. All this can be achieved when you impress them with quality content when they visit your website. You can use the greatest website creation tool, integrate appealing design, and work on SEO elements. But content is the last piece of the puzzle.
Cheapest Form Of Advertising
Think of content writing as an advertisement that stays on your site forever, unlike paid ads, AdWord campaigns, or social media boosting. Content writing is also something that can be relevant over long periods and bring new audiences to your website every time someone looks up content that can be found in a blog on your site. Content marketing is also not as expensive as paid advertising and gives higher returns in the long run.
"Writing isn't about using big words to impress. It's about using simple words in an impressive way" - Sierra Bailey.
In other words, a content writer is more than just someone who can string a bunch of fancy, eloquent words together that your audience will not even be able to understand. Instead, a skilled writer takes time to learn your brand values and help you find a voice for your brand. The tone of your company is a huge deciding factor for people while choosing a product or service.
Now, writing simple words that are still impressive and impact the consumer's mind is still a difficult task and not something that anyone can do. It requires a certain amount of training, knowledge, and a natural ability to adapt to different writing styles according to the brand's needs.
A remote content writer is also someone who can keep up with the latest trends, stay on top of the news in your field and create timely content, so your blog is the first place people go to when they need information relevant to the area of your business.
What Skills To Look For In a Content Writer?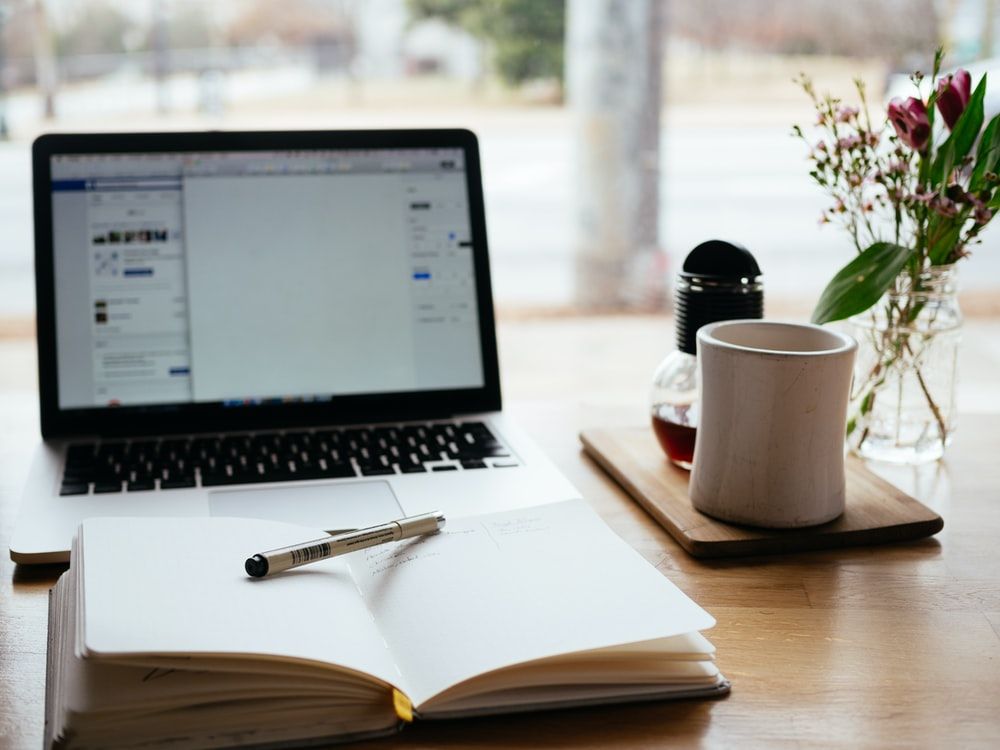 Trusting someone with building your  business may seem daunting and scary, but it's the right step towards growing your business. Of course, it's challenging to find someone who will care just as much as you about your brand and want to do their best to help it grow. But if you know what you are looking for and the parameters on which you select your candidate, hiring a content writer can be a smooth process.
So, what are the things you look for while hiring a content writer?
Look At Their Educational and Professional Background
Like any other employee, you should start looking at the educational qualifications of your potential content writer. Preferably, your writer should have graduated with a degree in writing or marketing. Someone having some work experience in a similar writing job would be a bonus, as you won't need to give them additional training. You should also consider freelance writers as they are more affordable and flexible with their work timings.
Make Sure To Check Their Previous Work
Look at the kind of work they have on their portfolio, and check if they have been previously published to check their credibility. Ideally, the writers should have previously written content similar to your field or on several different topics. It shows their flexibility with writing and the fact that they can adapt to different writing styles. Also, check the tone of their writing. Do they write more commercial blogs, or are they academically inclined? Getting to know how familiar they are with your field of work is also a good point. The best fit for your company would be someone who has a passion for your industry.
Pay Attention to Their Interest Level
Once you post a job listing or get in touch with writers through content writing agencies, you're bound to get a lot of responses because there are a lot of writers out there looking for work. That doesn't mean that you should just go with the first resume you come across. Take the time to thoroughly interview each applicant, and be on the lookout for red flags during your interactions with potential employees. Look at how interested they are when you example the nature of work to them. There is no such thing as tedious work, only a wrong fit for the job.
The best sign you can get from a writer is when they show interest in your business, ask a lot of questions about the job, and show excitement about the prospect of working in your company.
Talk About Your Schedules
So let's say you've gone through countless rounds of interviews, spoken to many different writers, and you finally think you've found the perfect match for your business. The next thing you should make sure of is that both of your schedules can work together. If you hire virtual content writer, there's a good chance they'll be working for you as freelancers on an hourly basis. They might also be working in a time zone different from yours.
Before you finalize on a writer, even if they seem like the best fit, make sure that they can deliver blogs according to your deadlines and be available on your schedule to discuss edits and other corrections. There should be transparency between both parties about all these details for the relationship to be mutually beneficial.
Referrals Go A Long Way
Your writer might look perfect on paper, but you have no idea how to work with them. You are letting a completely new person into your company and trusting them with confidential information about your brand. Hence, you need to know that they are trustworthy and reliable people.
The best way to check this is by looking at referrals from past employers. If they are freelancers, you can get testimonials from the different companies they've worked with. However, you can also take the safer route and hire through a virtual assistant agency that already does the screening process for you, so you are guaranteed to have a reliable person on your team.
Now that you know what to look for, you must be wondering where to look for writers. Here are some of the ways you can go about hiring a content writer for your brand.
Post a job listing online
There are a good number of job platforms online, such as LinkedIn. You can create a posting for your job, list down the tasks and responsibilities they'll have, and wait for someone to reach out to you.
Go through freelance websites
There are a ton of freelancer platforms out there, such as Upwork and Freelancer. On platforms like these, you can either post your job listing or look at the profiles of freelance writers offering their services and then go through a hiring process with interested applicants.
Hire through a virtual assistant agency
If you want a smooth, risk-free experience, you can hire your writer through a virtual assistant agency like Wishup, where they have a screening and training process that prepares writers for jobs like yours. In addition, they have an extensive Rolodex of writers and years of experience in the field, and they will work best to match you with the suitable writer for your brand.
"Nothing is particularly hard if you divide it into small jobs" - Henry Ford.
That pretty much sums up the way a business works. Handling a business on your own is a lot to take on, so try getting as much help as you need. Content is an integral part of growing your business, and with a talented writer to back you up, there'll be nothing stopping you from taking your business to new heights.
If you want to hire a virtual content writer, reach out to us at Wishup by clicking here or sending your inquiry to [email protected].
Subscribe to Wishup Blog | Remote Teams | Remote Employees
Get the latest posts delivered right to your inbox