The Top 7 Famous Female Entrepreneurs To Inspire You
In a world where men have traditionally dominated the business landscape, the rise of successful female entrepreneurs is nothing short of inspiring.
These inspirational women have defied conventions, overcome obstacles, and reshaped the business world. Their paths from adversity to triumph provide valuable lessons and motivation for aspiring entrepreneurs and women worldwide.
Many women in the US contributed to the rise in entrepreneurship, accounting for nearly half of all new companies established in 2022.
These women are examples of how anyone can get over even the most difficult obstacles and become a successful entrepreneur through perseverance and a strong passion for their goal.
Their life stories testify to the limitless opportunities that present themselves to those who dare to dream big and put in the unwavering effort to realize those dreams.
To honor these prosperous businesswomen, we have compiled a list of the world's most accomplished female entrepreneurs. These fantastic women started businesses that were not only profitable but also opened doors for other female entrepreneurs in their respective fields.

But what makes these women incredible entrepreneurs?
Qualities of female entrepreneurs to succeed in business
All these brilliant women entrepreneurs have a few qualities that make them stand out. Among them, the following are a few:
Integrity and trust: Maintaining integrity, adhering to moral standards, and honoring commitments are essential to effective leadership. Employees, investors, partners, and customers are more likely to trust the company because they believe that it is acting in their best interests and that they will be treated fairly. Developing a values-based corporate culture is mainly dependent on ethical leadership.
Honesty and constant learning: Prosperous women business owners understand that being an entrepreneur is a lifelong journey. They maintain their modesty and use constant learning to adjust to the quick changes in the business world. They welcome the chance to develop and better themselves.
Resilience and perseverance: Being an entrepreneur is complex and unpredictable for everyone, but women are more likely to experience job interruptions and added responsibilities. Nevertheless, women's tenacity and unwavering resolve enable them to succeed. It takes perseverance and hard work to grow as a businesswoman.
Emotional intelligence and intuition: Women are frequently endowed with strong intuition, which they employ with data to guide their decision-making. Their intuition drives them through the highs and lows of business. They are excellent at comprehending their teams and fostering a positive work atmosphere.
Adaptability and informed action: Women executives blend informed action with a thorough comprehension of their target market, industry, and clientele. In today's world of rapid technological advancement, they can anticipate shifts in the business landscape and are receptive to novel ideas.
Effective communication: Women are naturally good at both speaking and actively listening. Communication is the foundation of leadership. They are great motivators who establish a personal connection because they are acutely aware of nonverbal cues and emotions.
Empathy: Women are often more empathetic due to their social conditioning, and employees nowadays greatly respect this trait. Employers who recognize and value the unique circumstances of each of their workers cultivate strong bonds and employee loyalty.
Supportive networks: In the workplace, successful women are more likely to stand by and encourage other women, forming a network of support for one another. They impact systemic change and promote teamwork.
The top 7 famous female entrepreneurs
The following are the most successful female entrepreneurs who have contributed significantly to various industries in recent decades. This list is not in any particular chronology, and the names do not end here. But it strives to honor women who have built a world-renowned brand through hard work and determination.
Oprah Winfrey, the iconic media mogul, exemplifies the enduring spirit of entrepreneurship. Oprah Winfrey was raised by her single mother in a low-income family in Mississippi.
She began her career as a television personality and has steadily expanded her media empire over the years. She claimed that she was molested as a child and during her adolescence. Oprah, however, resisted letting her circumstances prevent her from becoming the person she was destined to be. At the age of 19, she began her career in television as the anchor of the neighborhood evening news.
During the news hour, Oprah Winfrey informed the audience with assurance. It boosted her career; many years later, she made a career change and became a talk show host during the day.
Oprah co-founded the well-known cable station Oxygen Media in a daring step into the media. The privately held company was founded in 1998 by former Nickelodeon executive Geraldine Laybourne, talk-show host Oprah Winfrey, media executive Lisa Gersh, and producers Marcy Carsey, Tom Werner, and Caryn Mandabach (of Carsey-Werner fame).
Not content with just one venture, she continued to host her influential talk show until 2011. Following that, she launched a new venture, OWN: Oprah Winfrey Network, where she served as CEO, solidifying her position in the media landscape.
In an unexpected turn, Oprah became involved in health and wellness in 2015. She invested in Weight Watchers International and became a dedicated spokesperson for the popular subscription-based weight loss program.
Oprah's financial success reflects her influence in the media and business worlds. Forbes estimated her net worth to be $2.8 billion as of February 2023, highlighting her status as a media and entrepreneurship trailblazer.
Arianna Huffington is a well-known Greek-American author, columnist, and entrepreneur. She is widely regarded as the visionary behind The Huffington Post, which grew to become one of the most prominent digital media outlets in the United States.
Arianna Huffington launched The Huffington Post, a news website that would reshape the digital media landscape, in 2005. Her dedication and vision led to its acquisition by AOL in 2011, but she did not stop there. Arianna continued to steer the ship, broadening the global reach of the Huffington brand.
In the same year as the acquisition, Time Magazine ranked her among the world's 100 most influential people, demonstrating her power. Her unwavering dedication to innovation and the media industry undeniably made an impact.
Arianna Huffington made another significant move in 2016. She left The Huffington Post to pursue a new venture: the launch of Thrive Global, a health and wellness startup. With Arianna at the helm as CEO, Thrive Global has aimed to inspire a global movement toward well-being, cementing her status as an influential entrepreneur.
Huffington is also a prolific author, having written 15 books, each reflecting her insights, ideas, and commitment to positive change. Her journey exemplifies how one person can shape the media landscape, inspire change, and lead the charge toward a healthier, more informed world.
Arianna Huffington's steadfast independence and unwavering convictions have made her a shining example of female entrepreneurship success. Her impressive $100 million estimated net worth attests to her remarkable accomplishments and influence in the business world.
Sara Blakely is a well-known philanthropist and female business icon. She is famous for founding Spanx and building it from the ground up with very little initial funding. When Oprah Winfrey, another well-known female entrepreneur, endorsed Blakely's products, her path to success took an unexpected turn. After multiple rejections from possible investors, this endorsement propelled Spanx to extraordinary success.
As a sign of her dedication to promoting change and empowering women, she founded The Sara Blakely Foundation in 2006. Richard Branson, her mentor, appreciated her hard work by giving her a sizeable $750,000 donation.
Sara Blakely was recognized for her global impact in 2012 when she was awarded a coveted spot on the "Time 100" list. In 2014, Forbes also acknowledged her accomplishments, placing her as the 93rd most powerful woman globally.
Blakely's impact exceeds awards; her deeds speak louder than words. She presents an impressive picture of the tangible results of her efforts: her annual revenue and net worth. While Spanx is a celebrity favorite, Blakely is quickly becoming one herself. She appeared in 'Billions' and was a guest judge on 'Shark Tank.'
Sara Blakely's philanthropic spirit was on display in 2020 when she donated $5 million to help women-owned businesses during the coronavirus pandemic. In late 2021, Blackstone acquired a majority stake in Spanx in a deal valued at $1.2 billion. The most recent figures show her net worth is $1.1 billion.
Her selflessness knows no bounds. Sara Blakely's participation in "The Giving Pledge" sets a precedent, as she is the first female billionaire to pledge at least half of her fortune to charitable causes. Her legacy is built not only on her financial success but also on the empowerment and support she provides to women in business and elsewhere.
Lynda and Stewart Resnick have built a business empire based on agriculture, from the lush orchards of California's Central Valley to the sun-kissed grapefruit groves of South Texas. Lynda is a well-known figure among successful female entrepreneurs, and she co-founded The Wonderful Company with her husband, Stewart.
Their creation, The Wonderful Company, is a formidable holding company with an annual revenue of over $10.6 billion. Under its broad purview, Lynda has fostered partnerships with cutting-edge companies and initiatives, such as Fiji Water, POM Wonderful, and The Teleflora Company.
At 19, Lynda made the audacious decision to drop out of college, which opened the door for her to launch her advertising agency and become a successful entrepreneur. It was during this business adventure that fate connected her and Stewart. Stewart, looking for experience in marketing, happened to run into the determined Lynda. Their first meeting signaled the start of a relationship that went beyond business.
After going through the complicated divorce process, Lynda entered Stewart's life in the 1960s by assisting him with his alarm company, which was expanding at the time. Their working relationship quickly became personal, and the two set out on a fantastic adventure together.
The Resnicks' influence goes beyond their financial achievements. Their commitment to philanthropy is evident in their over $2 billion pledge to causes like research on climate change. The Resnicks' legacy is defined not only by their financial achievements in the vast landscape of agriculture and entrepreneurship but also by their commitment to positively impacting the world through business acumen and philanthropic contributions.
Lynda Resnick stands at the forefront of entrepreneurship with a staggering net worth of $5.6 billion. Lynda is a successful entrepreneur who should be emulated for her drive, philanthropic nature, and business acumen. Despite her achievements in the world, she is a woman who yearns for more.
Originally from Chennai, India, Indra Nooyi has made a remarkable career out of herself as an Indian-American businesswoman and as the former CEO and chair of PepsiCo. Her achievements go beyond corporate leadership; she is a well-known author and a powerful force in a field where few women have reached the top.
Nooyi joined Amazon's board in 2019 and is a member of the boards of the massive industry players Amazon and Phillips. Having grown up in India, she went up to earn an MBA from Yale, which helped her on her incredible journey to become one of the few female CEOs in corporate America in 2006.
Indra Nooyi is one of the most well-known figures among Indian female entrepreneurs. She has consistently been named one of the world's 100 most powerful women, demonstrating her lasting influence.
Her career with PepsiCo began in 1994 and culminated in her appointment as President and Chief Financial Officer in 2001. Prior to joining PepsiCo, she held several senior positions across the corporate landscape.
Indra Nooyi was awarded the prestigious Padma Bhushan for her outstanding business achievements, inspiring countless individuals in India and around the world. Her unwavering determination and astute business acumen have resulted in the completion of deals worth a staggering $30 billion over the last few years.
Her estimated net worth is $350 million. Indra Nooyi's story highlights the value of ambition, innovation, and leadership.
The extraordinary CEO and founder of ActOne, Janice Bryant Howroyd, has grown the company from its modest beginnings to generate $1.1 billion in revenue. ActOne, headquartered in Los Angeles, is a global leader in workforce solutions, specializing in temporary staffing and consulting services, with a worldwide footprint spanning 33 countries.
Howroyd's entrepreneurial journey began in 1978 with just $1,500, including a crucial $900 loan from her mother. She began her remarkable journey to success with nothing more than a fax machine and a phone. ActOne now has over 17,000 clients and a workforce of 2,600 employees, solidifying its position as a global leader in the industry.
Beyond her corporate success, Howroyd has invested in a diverse portfolio of over a dozen properties, from commercial buildings to residences, demonstrating her business and real estate expertise.
Janice Bryant Howroyd, a true thought leader, has shared her wisdom through two books: "Acting Up" (2019) and "The Art of Work" (2009), providing invaluable insights for overcoming business challenges.
Her extraordinary achievements have earned her a spot on Forbes' prestigious "America's Richest Self-Made Women" list for 2022, with a net worth of $600 million. Janice Bryant Howroyd's story demonstrates the power of passion, determination, and unwavering ambition in entrepreneurship.
At just 35 years old, Rihanna, the pride of Barbados and a worldwide sensation, has cemented her status as a billionaire, becoming the youngest woman to do so.
She is considered by many to be among the most well-known vocalists of the twenty-first century. Following her 2005 Def Jam signing, Rihanna quickly rose to fame with the release of her first two studio albums, A Girl Like Me (2006) and Music of the Sun (2005), both of which featured Caribbean influences and peaked in the top ten of the US Billboard 200 chart.
The astounding success of Fenty Beauty is mainly responsible for her astounding wealth, which comes to $1.7 billion. However, her business acumen does not end there. Rihanna also has a stake in Savage X Fenty, a lingerie line backed by several investors.
Aside from her business ventures, she is deeply committed to charitable giving through the Clara Lionel Foundation, which raised an impressive $47 million in 2020 to support critical causes such as climate change, racial justice, and COVID-related relief.
The multi-talented artist headlined the Super Bowl LVII halftime show in 2023, an electrifying performance that revealed her second pregnancy, demonstrating her global influence and impact.
Her net worth is $1.4 billion as of February 2023, and her achievements have earned her a well-deserved spot on Forbes' lists of "Power Women" and "America's Richest Self-Made Women" for 2022. Rihanna's journey demonstrates her talent, tenacity, and unwavering dedication to making a difference.
The bottom line
These women have made a lasting impact on the business world through their ground-breaking inventions and unwavering perseverance, demonstrating that goals can come true with perseverance and hard work.
Their tales show that success is irrespective of a person's gender, age, or background. It is fueled by the strength of resiliency, creativity, and the unwavering pursuit of one's passion. In addition to their accomplishments, these women inspire us with their steadfast dedication to social impact, mentoring, and philanthropy.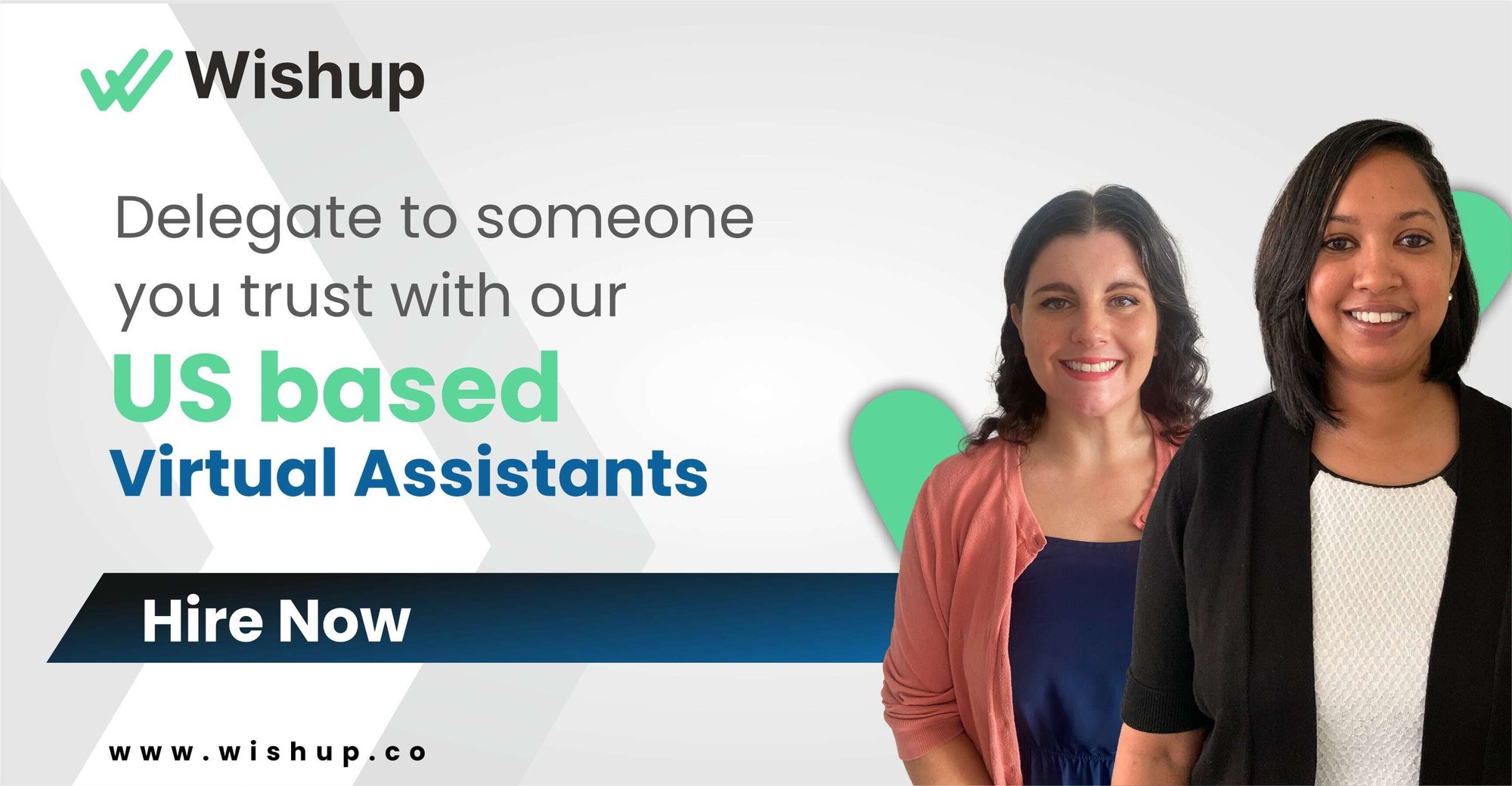 However, being an entrepreneur has a multitude of challenges – the biggest of them being admin chaos. If you are also a female entrepreneur on her way to success, Wishup is there for you! Contact us for our game-changing virtual assistant services via a free consultation or mail us at [email protected].