Grants For Women Owned Businesses: The Ultimate Guide
From boardrooms in Silicon Valley to tiny enterprises in isolated communities, female entrepreneurs are leaving their imprint and fostering innovation, diversity, and economic expansion.
Women entrepreneurs are vital in boosting human capital investments, expanding employment prospects, promoting community-wide development outcomes, and fortifying regional entrepreneurship ecosystems.
Nevertheless, despite the global rise in women-led entrepreneurship, the pandemic has impacted these enterprises negatively, and the post-pandemic recovery has been sluggish. Furthermore, obtaining business funding and investments presents unfair obstacles for women-owned enterprises.
Business grants for women are an option for female entrepreneurs having trouble obtaining business loans and equity financing. Business grants are highly competitive, but if you are awarded one, your company will receive an infusion of cash that it will never have to repay.

Many federal and private authorities are stepping up to support and accelerate female entrepreneurship through a diverse array of programs and policies, realizing the critical role that women play in the global business landscape.
However, finding the most suitable grants for your business can be quite challenging!
Well, you don't have to. We have compiled a comprehensive list of the most common grants for women starting a business or expanding it.
But first, let us talk about the grants and challenges women face daily.
What are grants for women-owned businesses?
Governmental bodies, nonprofits, and private companies offer business grants to women-owned enterprises as a means of empowering and supporting these women-owned enterprises. These grants are intended to assist women in starting, growing, and maintaining businesses by providing funding for various purposes.
It is important to note that the availability of these grants and their specific eligibility criteria may vary depending on location and business type. To increase their chances of success, women entrepreneurs interested in applying for business grants should research and identify relevant programs, carefully review the requirements, and prepare a compelling grant application.
Furthermore, some grants may require recipients to meet specific social or economic criteria, so it is critical to understand these requirements before applying.
More information about how grants work can be found at Small Business Grants: Everything You Need To Know About Them
The following are some typical categories of grants for women-owned enterprises:
Startup Grants
Expansion Grants
Innovation and Research Grants
Minority and Women-Owned Business Grants
Industry-Specific Grants
Training and Education Grants
Funding challenges for women entrepreneurs
There are various financial obstacles that female entrepreneurs must overcome to succeed in their ventures.
Among these barriers are historical prejudices and stereotypes that restrict access to capital, as well as gender bias that influences how lenders and investors view them. Compared to their male counterparts, women-owned businesses also typically receive smaller investment amounts.
Lack of collateral is another issue that makes getting loans difficult. Moreover, women may have less access to mentors and robust networks than men, which could hurt their chances of drawing investors. Funding may also be more challenging to come by in traditionally male-dominated industries due to industry disparities.
Women's time to seek funding may be limited due to juggling demands from their businesses and families. Other challenges female entrepreneurs face include fear of rejection, disparities in financial literacy, stereotypes about the industry, and regional differences.
Finally, more stringent funding requirements for women-owned enterprises may result from investors' perceived increased risk aversion. To address these issues and build a more equal and encouraging work environment for women, coordinated efforts are needed.
Different grants for women owned businesses
Business grants for women help you grow your business free of cost, compared to small-business loans or other types of debt-based funding that you must repay. However, competition for small-business grants is fierce, and winning them takes a significant amount of time and effort.
However, if you are up for the task, grants can be an incredible source of funding for your startup or current business. The most popular grants for women in business are listed below:
Each month, the Amber Grant, a remarkable initiative of WomensNet, presents a promising opportunity for female entrepreneurs. This initiative empowers female entrepreneurs to pursue their business dreams by awarding a generous grant of $10,000 to a woman-owned business in a specific, rotating category.
In addition, the organization provides a second $10,000 monthly grant to another woman-owned business, as well as a quarterly $10,000 grant to one startup and one nonprofit.
At the end of the year, the program honors outstanding accomplishments by giving an extra $25,000 to two of the twelve winners of the general grant and one recipient of the industry-specific grant.
The application procedure is relatively simple: candidates must pay a $15 application fee, explain how they plan to use the grant and present their business vision. The foundation's advisory board is in charge of choosing candidates; it looks for women who have a strong backstory and steadfast enthusiasm for their companies.
The Amber Grant is even more appealing because it is open to businesses in the United States and Canada. This grant program is an excellent option for businesses, especially startups, looking for financial support to launch or expand their entrepreneurial endeavors because it has no strict time-in-business requirements.
The SoGal Startup Grant is a ground-breaking program that aims to support Black women entrepreneurs. Despite being the fastest-growing group of entrepreneurs in recorded history, Black women founders receive an inequitable share of venture capital funding, accounting for less than 0.5% of total funding.
The SoGal Startup Grant provides recipients with $5,000 or $10,000 in startup funding. Aside from financial assistance, they gain access to invaluable professional guidance as they navigate the complex fundraising landscape.
This two-pronged assistance aims to level the playing field and provide Black women founders a more equitable opportunity to scale their businesses, thereby correcting funding disparities.
The SoGal Startup Grant is open to all entrepreneurs, including Black women and nonbinary individuals. Multiracial applicants are also encouraged to apply. Applicants must have a legally registered business, a clear plan to seek investor capital, and a business concept with the potential to scale into a billion-dollar enterprise to qualify.
A fantastic opportunity for business owners is the FedEx Small Business Grant program, which awards grants of up to $50,000 to several worthy winners each year. The awards are divided into three categories: gold, silver, and bronze. The prize package also includes extra FedEx business products.
Prospective recipients must submit a thorough business plan, an in-depth business description, and optional images and videos detailing their intended business goals to be considered for this grant.
Additionally, FedEx and Accion Opportunity Fund have collaborated to launch the FedEx E-Commerce Learning Lab, which is designed to support small business owners from a variety of backgrounds, with a particular emphasis on women and people of color.
Given the constantly shifting business environment following COVID-19, this program aims to assist individuals wishing to start or grow their e-commerce operations. This initiative offers recipients a generous $5,000 business grant to support their plans for expanding their e-commerce businesses.
But it goes further than that. In addition to personalized coaching from seasoned industry experts and the chance to network with other entrepreneurs, contestants in the program receive access to immersive e-commerce courses and workshops, order fulfillment assistance, and online sales support.
Although the application period is now closed, it is still worthwhile to check the website for information on upcoming rounds. FedEx's Small Business Grant program and FedEx E-Commerce Learning Lab are exemplars of its dedication to fostering and expanding small businesses, serving as guiding lights for ambitious individuals.
The Cartier Women's Initiative Awards honor and promote women-owned companies in nine regions, serving as a global beacon of empowerment. This esteemed program provides early-stage businesses committed to promoting positive change in areas including social impact, economic growth, and environmental sustainability with a lifeline.
Cartier generously grants these forward-thinking business owners each year as a token of their unwavering dedication to promoting change. A sizeable $100,000 grant is given to the winner in first place, and $60,000 and $30,000 are given to the winners in second and third place, respectively.
In addition to receiving financial assistance, these remarkable female business owners also have access to executive coaching, an invaluable tool for developing their leadership abilities and overcoming growth-related obstacles.
However, it does not stop there. The Cartier Women's Initiative Awards program expands the learning and development opportunities. Winners have the one-of-a-kind opportunity to attend a wide range of training workshops, enhancing their expertise and broadening their networks.
The next application cycle for this life-changing opportunity is set to open on May 22, 2024, and close on July 3, 2024, marking a watershed moment for female entrepreneurs with a vision for a better world.
GrantsForWomen.org is an excellent starting point for women seeking funding for their business ventures. This website is a treasure trove of grants meticulously curated for the female entrepreneur.
In addition to its extensive grant listings, GrantsForWomen.org offers much information about different grant kinds, including federal, corporate, and private funding sources. Although not all grants are specifically designed for entrepreneurs, the platform provides a broad range of funding opportunities in various industries.
Since its founding in 2000, GrantsforWomen.org has developed into a vital online resource for women entrepreneurs, helping them discover and investigate various grant and scholarship opportunities. Its main goal is to empower women everywhere and help them achieve their aspirations for successful careers.
With each program having its own distinct set of requirements and guidelines, the grant application process can be as varied as the grants themselves. Here's where GrantsforWomen.org comes into play, providing direction and support as you search for grants that fit your company's goals.
After you have identified grants that interest you, the platform provides the necessary information to move forward. When you are ready to proceed and complete an application, you will adhere to the particular guidelines supplied by each distinct organization. GrantsForWomen.org is a catalyst for female entrepreneurs on their journey to fulfilling their aspirations, not just a simple resource.
Renowned for its fashion line, the Tory Burch Foundation supports female entrepreneurs with several significant grants. The foundation is dedicated to advancing women-owned businesses in their early stages and supporting their growth and success through various channels, going beyond providing $5,000 grants for business education.
The foundation recognizes the value of financial support for aspiring business owners and makes critical business capital more accessible.
Additionally, the foundation enhances the entrepreneurial experience by offering a venue for expert-led workshops covering a range of invaluable topics that are available both in real time and on demand.
The foundation fosters a dynamic peer-to-peer network facilitating interaction and collaboration among female founders, providing insights and mutual support.
Additionally, the Tory Burch Foundation and the Fearless Fund's joint Women of Color Grant Program offer opportunities for women entrepreneurs of color. Grants from $10,000 to $20,000 are available to qualified businesses, allowing them to advance their entrepreneurial endeavors further.
The Tory Burch Foundation grant application process is a demanding but inclusive route. The foundation's yearly selection of fifty female entrepreneurs to its esteemed Fellows program is evidence of its dedication to fostering the expansion of women-owned enterprises.
Applicants can easily apply online through the foundation's website, provided they are women who own the majority share (at least 51%) of their businesses to be eligible for grant funding.
The renowned women's clothing brand Eileen Fisher awards a substantial $200,000 each year to worthy women-owned businesses as part of its Women-owned Business Grant program. The brand has been supporting women-owned businesses for over 30 years. These awards, which vary in value from $10,000 to $40,000, offer vital financial support to female entrepreneurs who support important causes.
Grant consideration is given to female entrepreneurs whose projects fit into particular focus areas, such as:
Empowering Women in Decision-Making: Especially initiatives with positive environmental consequences.
Promoting Female Participation in Sustainable Economies: Encouraging women's involvement in sustainable endeavors.
Climate Change Education and Advocacy: Programs that teach women and girls how to adapt and positively influence climate policies.
While the program may be temporarily suspended, applicants can access an online application portal when it is active. Your company must have a fiscal sponsor or maintain IRS-registered 501(c)(3) nonprofit status to be eligible for this grant.
It is imperative that you provide evidence of your company's direct customer service. English language proficiency is required to complete the application and any prospective follow-up interviews.
It's important to note that businesses associated with specific political parties or religions are ineligible for grant funding. Similarly, academic institutions, capital campaigns, event sponsorships, and organizations not led by individuals who identify as female do not qualify for this grant program.
Other financing options for women-owned businesses
Apart from grants, women-owned enterprises can also leverage various alternative financing alternatives to support their entrepreneurial pursuits. These comprise:
Small Business Loans: Conventional bank and financial institution small business loans can supply a sizable amount of funding to assist company expansion.
Credit Cards for Businesses: Credit cards for businesses provide a practical means of paying for expenses, along with the extra advantage of receiving rewards or cashback on qualified purchases. Cards offer a convenient way to cover expenses, with the benefit of earning rewards or cashback on eligible purchases.
Equity Financing: Business owners who wish to raise a substantial amount of capital can do so by selling investors shares of their company.
Crowdfunding: Platforms for crowdsourcing offer a way to collect money from a large group of enthusiastic supporters about the idea for the business.
Business Acquisition Loans: Certain business acquisition loans may be a good choice for female entrepreneurs wishing to buy an established company.
SBA Loans: The Small Business Administration (SBA) provides financial support with advantageous terms and rates through many loan programs, including 7(a) and 504 loans.
How can Virtual Assistants help?
A Virtual Assistant can help women entrepreneurs with business grants in numerous ways. Here are some:
Research and identify relevant grants.
Guide through application processes.
Set and remind of application deadlines.
Provide personalized grant recommendations.
Assist in crafting persuasive grant proposals.
Facilitate networking for grant opportunities.
Track application progress and follow up.
Aid in financial planning for grant applications.
Virtual assistants are the remote, unsung heroes that might not wear a cape, but save you from the hefty admin chaos.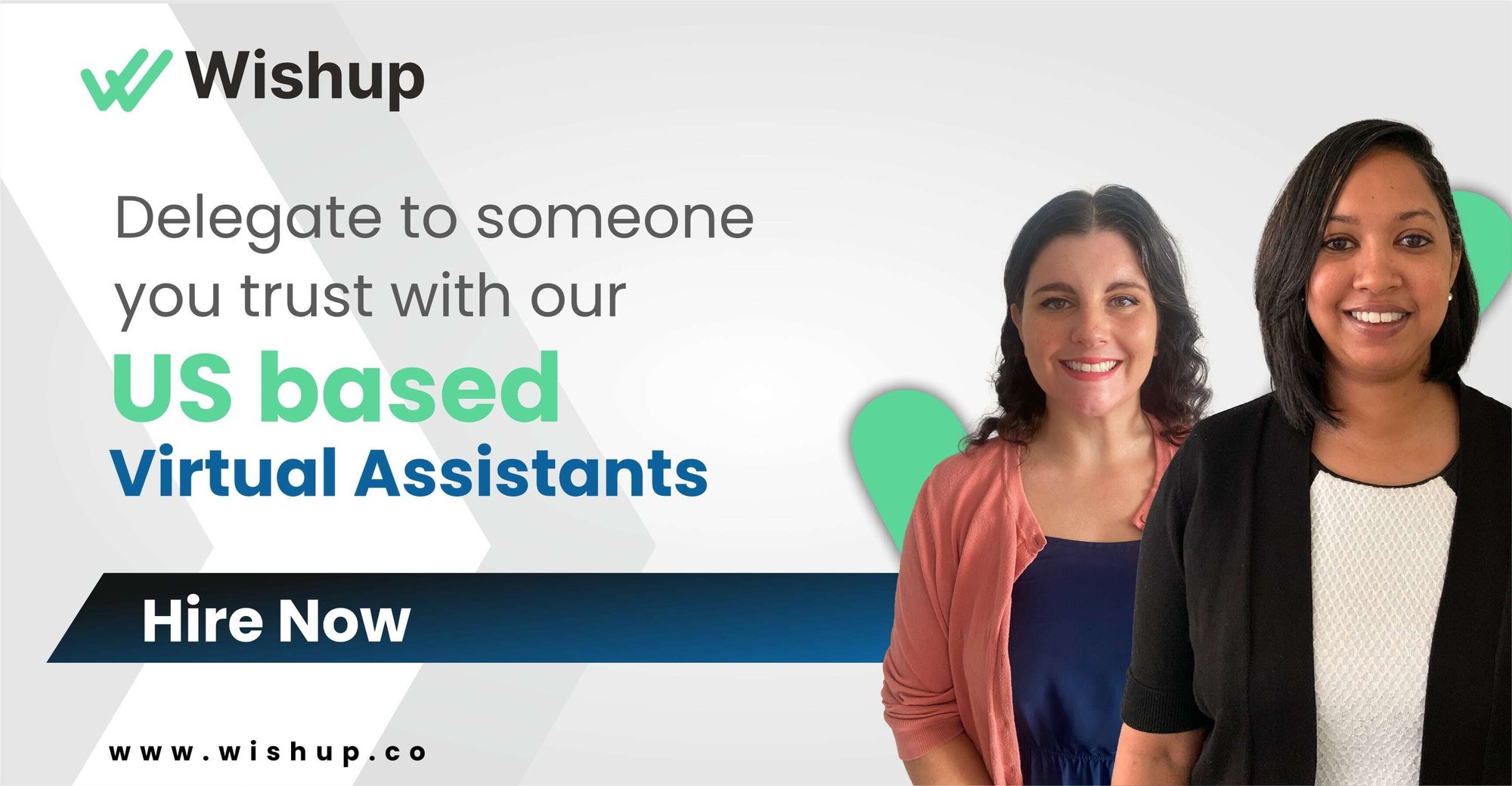 Key Takeaways
These diverse financing avenues empower women-owned businesses to access the capital needed to pursue their objectives, whether it's launching a startup, expanding an existing venture, or acquiring a new business. Each option has unique advantages and considerations, allowing entrepreneurs to choose the best fit for their financial requirements and goals.
But you don't have to work alone to get the best grant for your business! Our Virtual Assistants are there to help you.
Contact Wishup's experts now to get your virtual assistant onboarded in a day. You can book a free consultation or mail us at [email protected].
FAQs related to Grants For Women Owned Businesses
Is there any subsidy for women entrepreneurs?
Indeed, there are plenty of subsidies available in the US for female entrepreneurs. The federal government, state governments, and private organizations provide subsidies.
Among the most popular federal subsidies for female entrepreneurs are:
The Small Business Innovation Research (SBIR) Program
The Small Business Technology Transfer (STTR) Program
What are the schemes available for women entrepreneurs?
There are numerous programs available to assist women in starting and growing businesses, receiving financial assistance, receiving education and training, improving their health and well-being, and accessing legal and protective services. To learn more about available schemes, contact your local government or community center or visit the websites of the organizations listed below:
How to get funding for women?
Women can obtain funding through various channels, including government programs, private loans, grants, crowdfunding, angel investors, and venture capital. It is critical to consider the amount of money required, repayment terms, timeframe, type of business, and personal credit history when selecting a funding method.