How a Virtual Assistant can help you set up an HR management software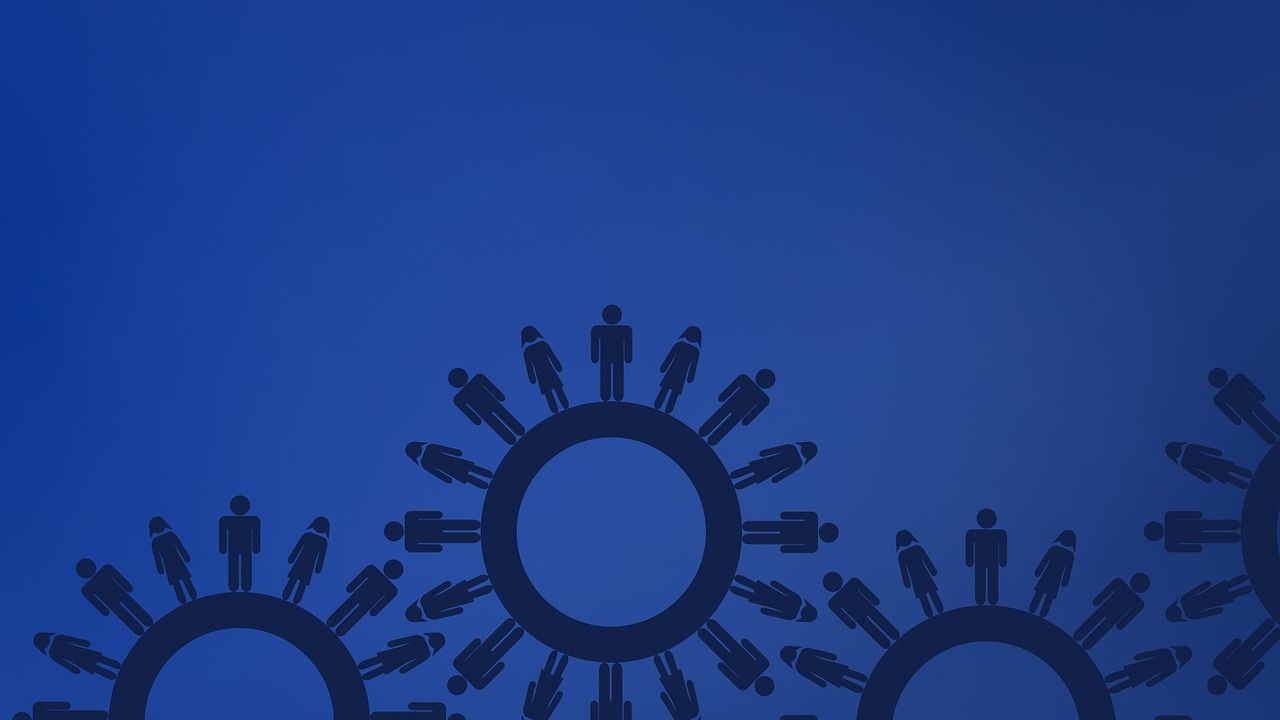 A good team is the secret sauce behind the success of a start-up.
All factors being equal, the skills and efficiency of your team can be the differentiating factor and ensure that your business thrives no matter how competitive the market is or the market conditions.
However, hiring a good team is challenging and easier said than done.
From scrolling through thousands of resumes to shortlisting potential candidates, scheduling interviews, conducting skill tests, background checks, salary negotiations, and finally getting the people onboard, your HR team plays a very significant role in the entire exercise.
Given the hours they put in tirelessly, they definitely deserve all the help they can get.
Using HR Management software can be the solution you are looking for to support your HR team and help them perform better.

This blog shares some of the best HR Management Software available online and how they can help your team perform better. But before we take a look at these wonderful apps, let's take a broad look at some of the basic tasks your HR team performs so that you can gauge which of these apps would best suit your organization.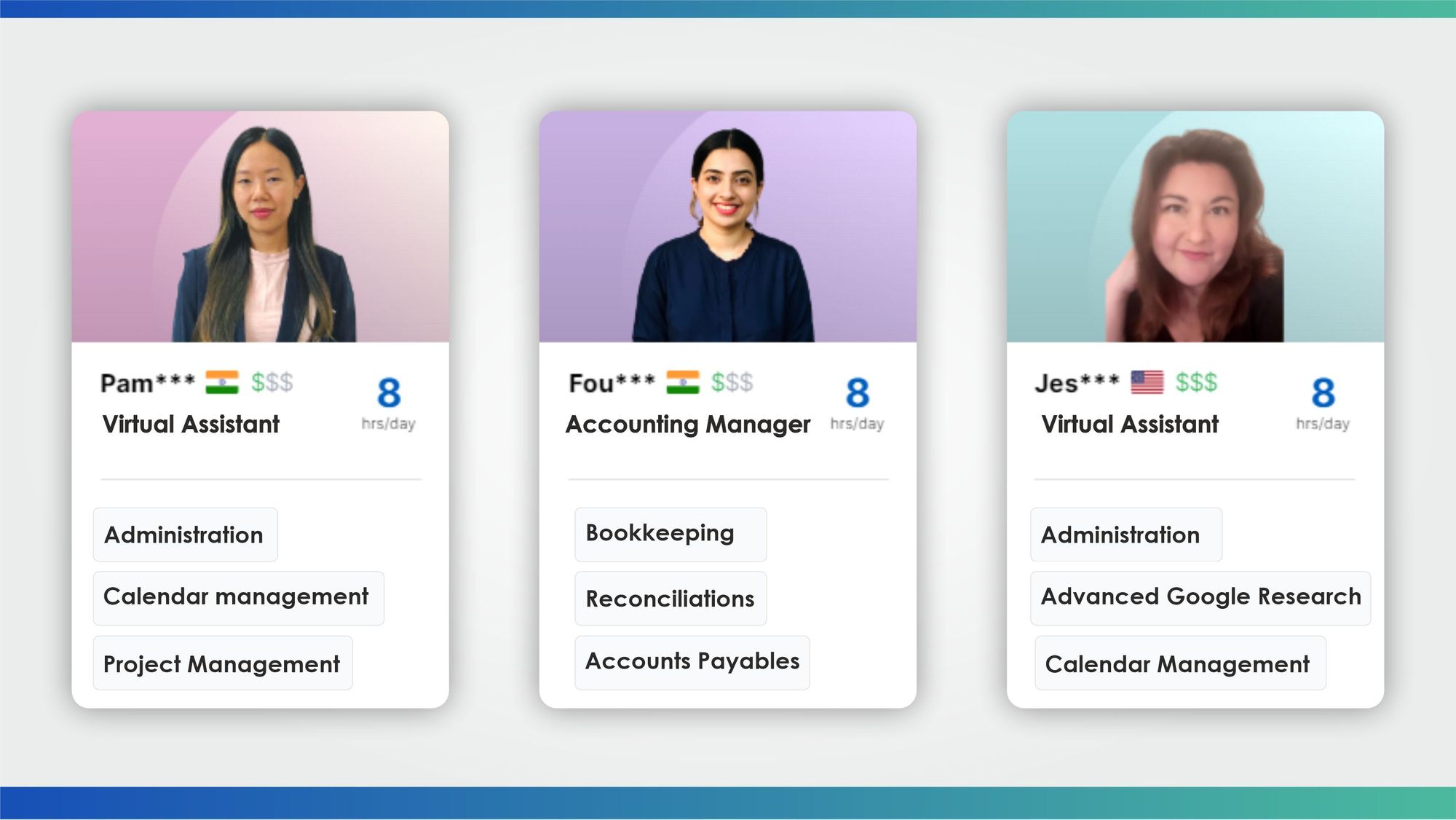 Essential Tasks performed by an HR Team

Hiring employees
One of the core functions of your HR team is helping you hire new employees and building your team. It entails understanding the job requirements in-depth, preparing a detailed job description, and then sharing it with recruitment specialists and hiring platforms.
They need to scrutinize the applications received to ensure they meet the requirements specified by you and what the job entails.
Once the applications have been shortlisted, they need to set up interviews with the department heads and coordinate the applications till a conclusion has been reached on the candidate's application.

Progress evaluation

The second most crucial step in building a good team is constantly evaluating the team and updating them on their progress and the skills they need to strengthen. Again, your HR team can play a significant role in evaluating the employees through periodic tests and then sharing the feedback with them.

Skills Training

Based on job roles and the critical skills required for your business's smooth and efficient functioning, your HR team can also develop intensive learning & development modules for the team. That will help your business remain competitive and adapt to market needs.

Future Leadership

Getting your organization future-ready is also the HR team's core responsibility. They need to identify and groom your organization's future leaders, so your organization can maintain its growth momentum.

Planning the appropriate compensation and key benefits

Your team needs to be adequately compensated for their efforts. Moreover, the remuneration needs to be attractive enough for you to attract and retain the best talent. Your HR team plays a critical role in this, as it helps you decide compensation based on market trends, competitive industry salary levels, etc.

Information & Data Analytics

HR Data analytics helps analyze the work requirements & efficiency of your organization across different levels and how you can optimize your recruitment process to meet upcoming hiring needs.

What is HR Management Software?

HR Management Software, or HRMS as it is commonly known, is used to help your HR team manage all your employees more efficiently. It is used to manage all the processes from the recruitment stage until the employee leaves the company.

What is HR Management Software used for?

HR Management software is used to manage day-to-day repetitive tasks and automate most of the routine tasks such as scheduling interviews, sending job offers, onboarding employees, managing leaves, etc. It is also used to develop L&D programs and analyze the company's different job roles and responsibilities. HRMS can also be used to prepare compensation packages and track performances, attendance, etc.

Which is the best HR Management Software

Given the scope of services and features HR Management Software offers, it can be challenging for an organization to select an HRMS. Therefore, it is advisable to create a list of all the essential and time-consuming tasks the HR team needs to manage daily and then select an HRMS that helps you execute those tasks efficiently.
Rather than comparing costs, the value the HRMS can add to your organization, how it can help boost productivity, etc., should be the primary consideration points. To get you going, we have listed some of the best HRMS options you can consider for your organization and their main features.
Here's a list of the top-performing HR Management Software:
Positioned as the smart HR software for growing businesses, Freshteam is an excellent product from the Freshworks stable. It's a great app to manage all your hiring and onboarding needs in one place. Moreover, it also offers the ability to manage all your employee's leaves, data, and workflows in one place.
Trusted by 9,000+ businesses, Freshteam is an affordable solution for businesses looking to scale up their HR efforts and reduce the workload of their HR team.
Pricing: From $1.20/employee per month on an annual billing plan

The ADP Workforce Now platform has been designed as an all-in-one platform for businesses that are looking for an easier and more efficient tool to manage their workforce. This platform helps you manage all your HR, payroll, and talent on a single platform, thereby boosting your team's productivity.
It also offers deep, meaningful HR insights that can help you better plan your hiring needs and resources. In addition, the ADP Workforce Now platform can be fully customized per your organization's needs.
Pricing: Custom pricing based on an organization's specific needs.

Streamline your everyday tasks and create a people-first strategy with the tool with all the core functions an HR team needs. Every function is smoothly integrated into this tool, from hiring new employees to managing your existing workforce.
Bamboo HR also offers a secure database with incredible reporting tools which help you generate powerful insights into your employees and create a better workplace. You can also manage your entire onboarding process more efficiently with this tool.
Pricing: Offers two different plans. Essentials and Advantage. Price quotes are available on request, based on your organization's needs.

iSmartRecruit is an AI-powered hiring software that aims to provide highly scalable ATS and CRM software that automates the recruitment workflow. The automatic features enable feedback-driven hiring decisions, streamlining effective team communication, strengthening sourcing power, and upscaling the hiring process. As a result, it saves the time-to-hire by 55% for recruiters and HRs. The AI-based recruitment software offers fruitful automation features such as a Resume Parser, Recruitment Chatbot, AI-based candidate matching, AI-based job matching, Social media recruiting, Job description parser, Automatic job approval workflow, Job tracker, Video interviewing and management tool, Mobile recruiting, Job advertisement, Job analytics, etc. The easy-to-use features of Applicant Tracking System and Candidate/Client Relationship Management Software are specifically developed to ease the recruiting process and make it more effective for mass recruiters, corporate HRs, hiring managers, and recruiting and IT Staffing Agency.
Designed for mid-sized businesses, Namely is an excellent HR tool for organizations with up to 1000 employees. It helps organizations avoid compliance mistakes which could lead to penalties.
Large-scale organizations may rely on different tools to manage their hiring, employee engagement, and data analytics. However, with Namely, these get all these features integrated into one tool, making it easy for them to address employee problems before they arise.
Namely's key features are benefits administration, payroll management, time and attendance, recruitment, application tracking, etc.

Pricing: Namely offers varied services starting with HR fundamentals. Pricing on request.

Paycor beautifully integrates both HR solutions and payroll management on one platform. In addition, it can be further tailored to manage your talent and workforce, employee experience, and benefits administration.
Paycor is an ideal solution for business leaders and managers who want detailed analytics and up-to-date information on efficiency and talent retention in their workforces. Paycor is available for a wide range of industries, from manufacturing to restaurants, education, retail, professional services, along with Non-profits.
Pricing: It offers custom pricing plans based on an organization's requirements.

Hire a Virtual Assistant to manage your HRMS
Given an HRMS's immense benefits, it makes sense to invest in one. Moreover, you don't need an expert HR professional to manage and run this software. In fact, you can hire a virtual assistant to work on this workforce planning software and use your HR team for other core HR-related tasks, such as HR strategy, planning the resources for future growth, retaining employees, and reducing attrition, etc.
Another significant advantage of hiring a HR virtual assistant for your HRMS operations is that they can help you with other business tasks in your spare time. From scheduling appointments to taking minutes of meetings, it is all in a day's work for them.

Benefits of hiring a virtual assistant

Virtual assistants are trained professionals working remotely to execute your administrative and executive tasks. They are trained in multiple skill sets, making them indispensable for any business. Some of the key benefits of hiring virtual assistants are:
Efficient multi-taskers: Virtual assistants are highly qualified professionals with considerable experience working with clients from varied industries. The experience and knowledge they have gained over the years make them a perfect fit for your organization.
Hire from a pool of global talent: While hiring a HR virtual assistant, you are no longer limited by geographic boundaries as virtual assistants work from a remote location and could be based anywhere in the world. In addition, their knowledge of local customs and markets is invaluable for businesses planning to expand their services internationally.
Considerable savings on overhead costs: You do not need to invest in office infrastructure, equipment, and supplies when you hire a virtual assistant, as they use their setup or work from a co-working space.
No taxes & costs towards medical benefits etc.: When you hire a virtual assistant, you do not have to worry about these supplementary costs, as the agency they work for usually provides the same to them.
Easy to scale: You can hire one virtual assistant or ten, based on your project. The virtual assistants can be hired for a week or months, as required. That helps you save substantially on the costs involved with hiring a team and keeping them on the bench until the project starts, or once it is over.
No hiring costs: The fees charged by recruitment agencies can add substantially to your hiring costs. When you hire a virtual assistant from a virtual assistance agency, there are no recruitment costs, leading to considerable savings.

Hire a virtual assistant from Wishup

Wishup, is one of the pioneers in the virtual assistance space. It currently offers virtual assistants to 500+ businesses in the United States. Apart from executive and administrative virtual assistants, it also offers virtual assistants experienced in bookkeeping, inbox management, travel planning, etc.
To know more about our virtual assistance services and how a virtual assistant can help you grow your business, we recommend scheduling a free consultation with our team by visiting our website or sending us a mail at [email protected]