Case Study Writing Services: Best Online Services in 2023
If you think writing case studies is easy, stop right there. Even though you know a great deal about the performance of your business, you should opt for professional case study writing services. We explain why hiring professional case study writing services for your business is worth it.
Are you planning a case study for your business? If so, it's essential to have the right tools to help you succeed.
A case study is a comprehensive analysis of an individual or organization, typically focusing on a particular problem, goal, or situation studied over time. It is an in-depth exploration of the details surrounding a situation to uncover meaningful insights. Case studies can be used to research customer experience and satisfaction.

This is why finding quality case study writing services is essential to this process. They can provide the creative and technical expertise required to craft a compelling story that will stand out in a corporate setting.
This blog will cover why you need professional case study writers and explore some of the best online services available in 2023. So let's dive into it!

Why Use Professional Case Study Writing Services

Expertise in crafting high-quality case studies
Case study writing requires much research, analysis, and organization. A professional case study writer with years of experience has the skills and resources to create a quality product that meets your needs. In addition, they know best practices for creating compelling stories, conducting interviews, and writing practical conclusions.
Save time and resources
Creating a case study on your own requires considerable time and effort. Professional writers are familiar with the process and can take care of the research and writing aspects quickly, freeing up your team to focus on other essential tasks. In addition, hiring an experienced writer saves you from paying for costly employee training or additional software licenses.
Ensure accuracy and precision in the content
Accuracy is critical when it comes to case studies. Professional writers are trained to pay attention to detail, ensuring that all facts presented in the study are accurate and up-to-date. They also have extensive knowledge of various topics, allowing them to create compelling stories and properly cite sources and other information throughout the document.
Unique and original content
Professional writers have access to a wide range of resources and research materials, allowing them to create unique and original content. This ensures that the finished product is comprehensive but also engaging and well-presented. In addition, professional case study writing help can guarantee that your study will stand out from others in its field.
Professional presentation and formatting
Case studies should be easy to understand and navigate. Professional writers are familiar with the best practices for formatting documents, such as creating visually appealing tables, graphs, and charts. They also have experience creating clear, concise summaries that effectively communicate the study's key findings.
Reasons to Outsource Case Study Writing Services

Access to a team of experienced writers
One of the key benefits of outsourcing your case study writing services is that you will have access to a team of professional and experienced writers who specialize in crafting compelling stories. This means that they can take the facts and data provided by you and turn them into an engaging narrative with persuasive messaging. They can also ensure that all relevant information is included.
Cost-effective and scalable solutions
By outsourcing your case study writing services, you are tapping into a cost-effective and scalable solution that can save you considerable time and resources. Compared to hiring an in-house team of writers, which can be expensive, outsourcing virtual assistants is much more affordable. Furthermore, they can create customized solutions that meet your exact needs.
Ability to meet tight deadlines
Outsourcing your case study writing services also ensures you meet tight deadlines, as professionals can work quickly and efficiently on your project. This is especially important if you want to launch a product or service quickly, as having high-quality content ready is essential.
Reduced workload and stress
A case studies writer can also help reduce the workload and stress on you and your team. By entrusting experienced professionals with crafting compelling narratives, you can dedicate more time to other areas of the project. Furthermore, you can rest assured that the content will align with your desired outcomes.
Focus on core business activities.
Outsourcing case study writing services can also help you focus on your core business tasks rather than spending time and resources on content creation. In addition, by entrusting this task to experienced professionals, you can free up your team's time and energy for tasks more closely related to the success of your business.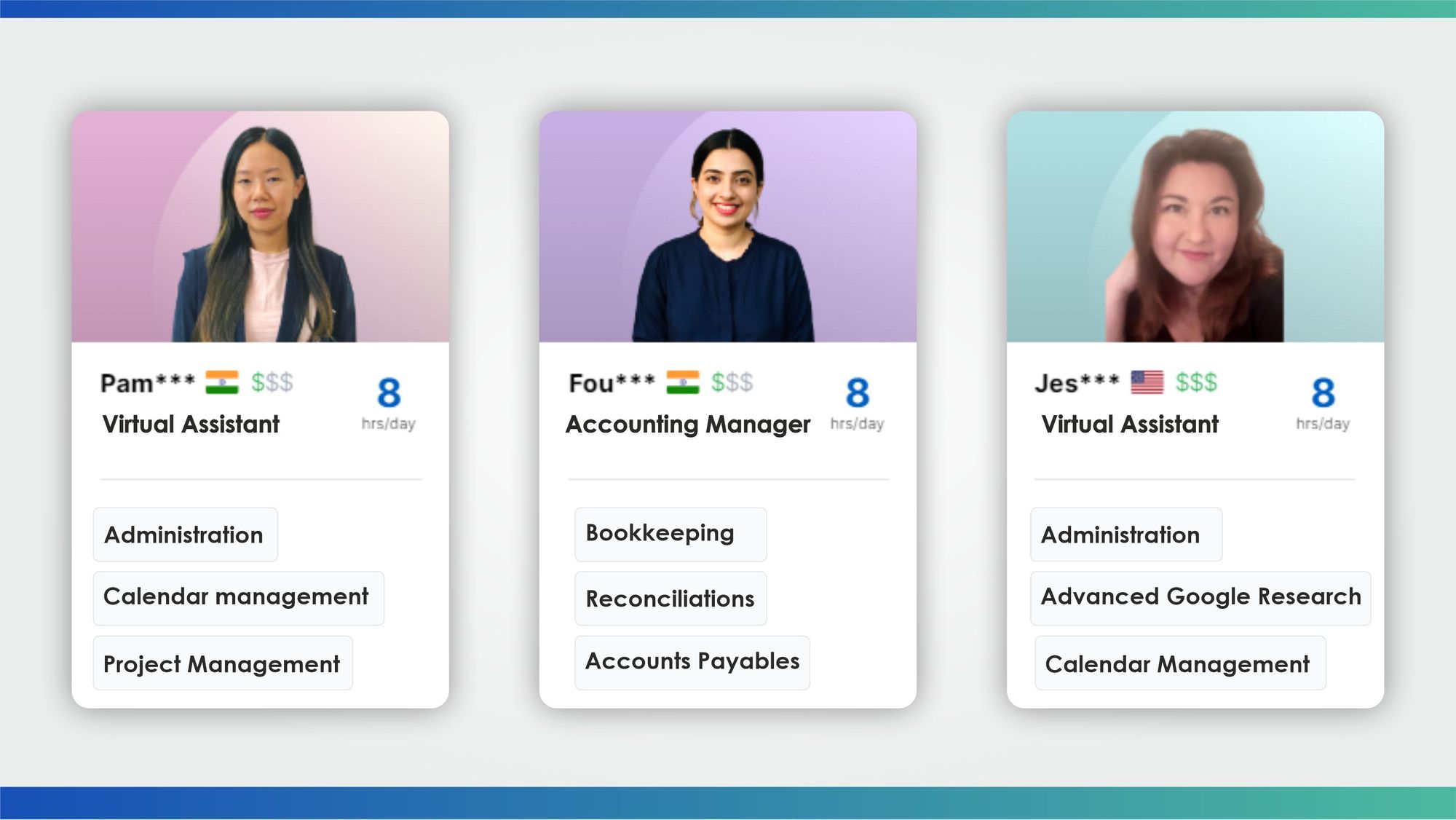 10 Best Places to Outsource Case Study Writing Services
Wishup
Wishup, based in India, is a virtual assistant company that will take over all the tedious day-to-day tasks so that, as business owners, you can focus on advancing your enterprise. No more hours wasted doing administrative duties; no longer should you be held back from expanding and reaching new heights of success.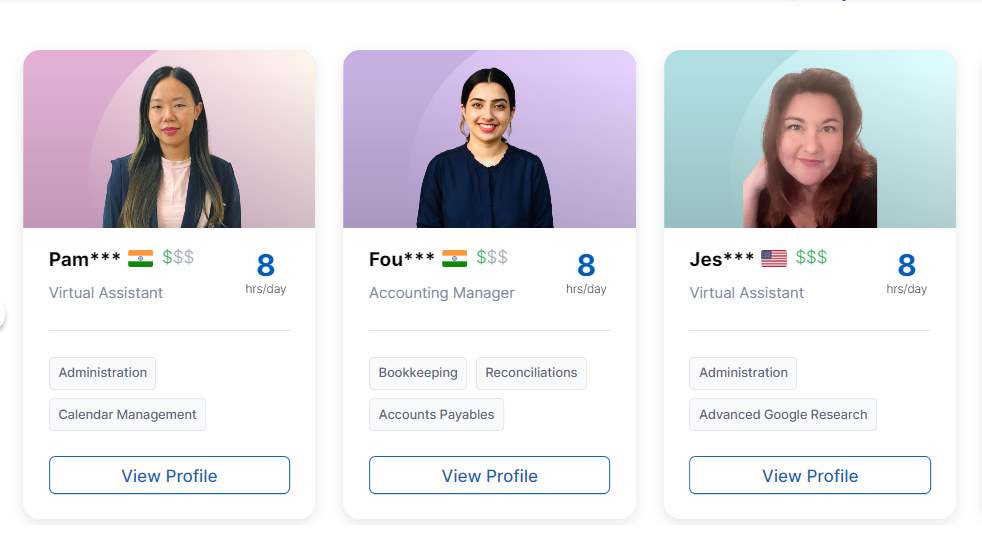 Services
Blog writing: One of the fundamental aspects of digital marketing is to keep your blog and social media channels updated with fresh content that engages readers. Wishup virtual assistants can create original content and manage it across your websites.
Social media marketing: Social media is an indispensable tool for any business, so staying updated with the latest trends and having a clear strategy is important. Our virtual assistants are experts at managing social media accounts, engaging with customers, and responding to customers.
Email marketing: Email marketing is an important tool for businesses to stay in contact with their customers. Our virtual assistants can help create campaigns, manage lists, and track results to ensure your message reaches the right people.

Pricing
$999/month for the 4-hour package
$1799/month for the 8-hour package
How to hire
Schedule a call with our customer success team
Select the profile you find best suited for your needs
Get ready to onboard your remote employee within 24 hours

Upwork
Upwork is the perfect platform to locate your ideal talent. Our tools can help you build contracts, collaborate from a distance, share documents (and animated GIFs!), assess work performance, and securely pay for jobs that exceed expectations. So whether you're looking to hire yourself or need custom solutions designed specifically for your enterprise, Upwork makes it easy to find reliable professionals with inspiring results.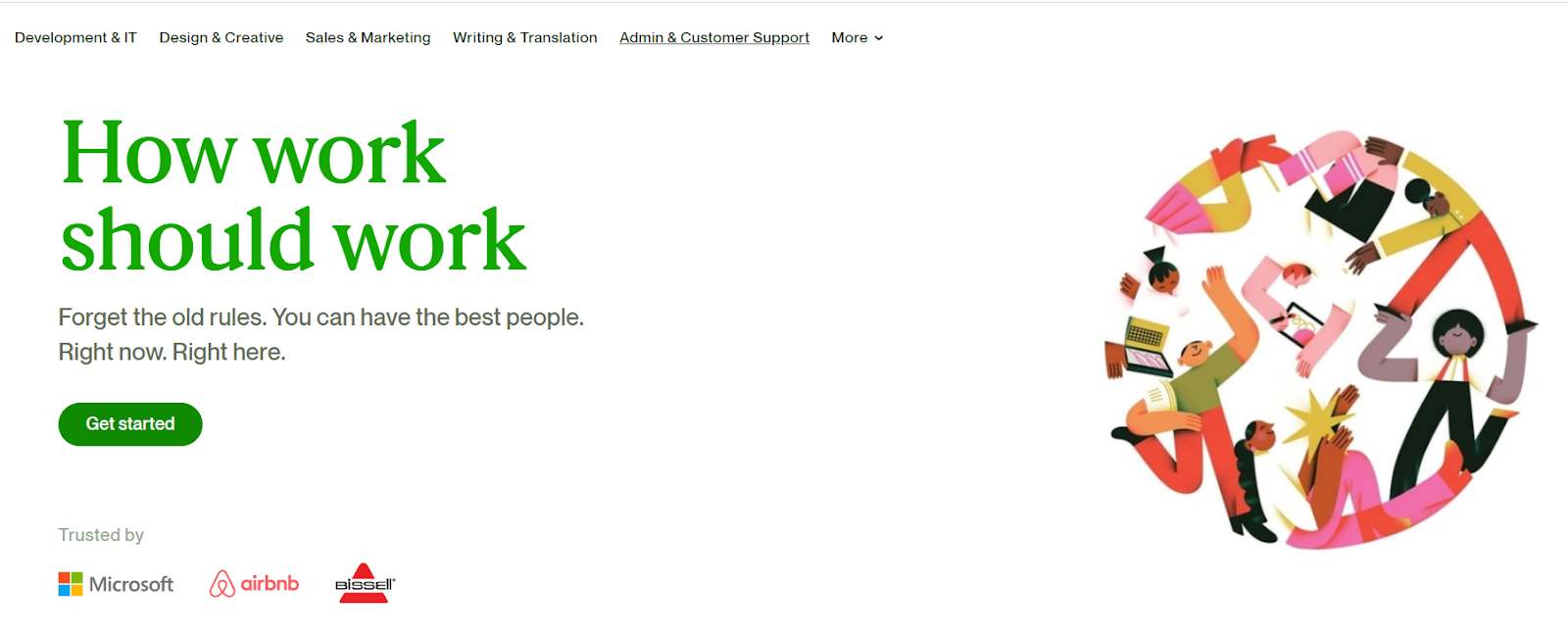 Services
Resume Writing Services: Professional resume writers can help you craft a captivating resume that stands out. They create resumes with targeted keyword placement.
SEO Services: SEO experts help businesses improve their organic search engine visibility and increase website traffic.
Copywriting Services: Professional copywriters can craft engaging and creative content that resonates with readers and converts them into customers.

Pricing
Their pricing system is simple - if a freelancer earns between $0 and $500 from a client, they charge a 20% service fee. For earnings in the range of $500.01 to 10,000 - they only collect 10%. Anything over that amount has an even lower freelancer service fee rate of 5%.
How to hire
To begin hiring, visit the My Jobs page and select the posting you wish to hire for.
Search through potential freelancers or agencies that might suit your task and click "Hire Freelancer" or "Hire Agency."
Finally, send out an offer to get started.

Freelancer
Freelancer.com is a one-stop shop for employers seeking skilled freelancers to fulfill any task imaginably. This includes case study writing as well. They have everything from freelance work and outsourcing projects to unique crowdsourcing opportunities.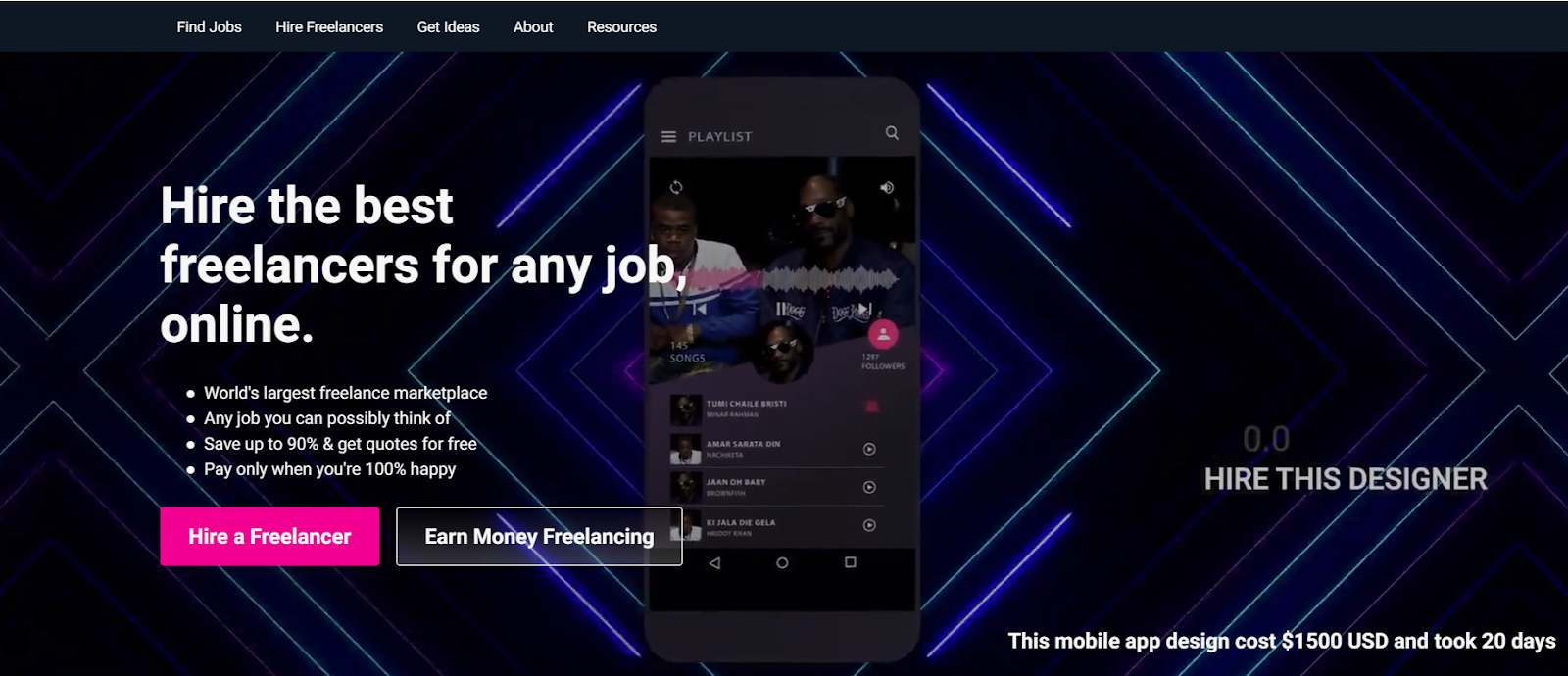 Services
Writing & Translation: Clients can hire freelancers to write, rewrite, edit text, and translate documents into their preferred language.
Research & Data Entry: Freelancer also offers data entry and research services – great for businesses looking to outsource tasks that require a few extra hands.
Web Development: If you want to create a website or application, Freelancer has professionals who can design and build custom programs tailored to your needs.

Pricing
For fixed-price projects, a 3% or ₹150.00 INR fee (whichever is higher) will be charged once the project has been given to you. Additionally, if you choose to pay more than what was initially agreed upon for the same project, we will levy an additional 3% service charge on top of your overage payments.
A flat rate of 3% for hourly engagements with freelancers shall also be applied to all subsequent payments you make.
How to hire
Discover the perfect freelancer for your project by exploring the Browse Freelancers page.
Select their username to view their profile.
Then click "Hire Me" and complete a brief form outlining your project details.

Fiverr
Fiverr is an online gig platform where people can offer services and products for a fixed fee. The website offers freelance tasks such as graphic design, web development, content writing, video editing, and more. Fiverr also allows users to purchase add-on services like SEO optimization or additional revisions for higher fees.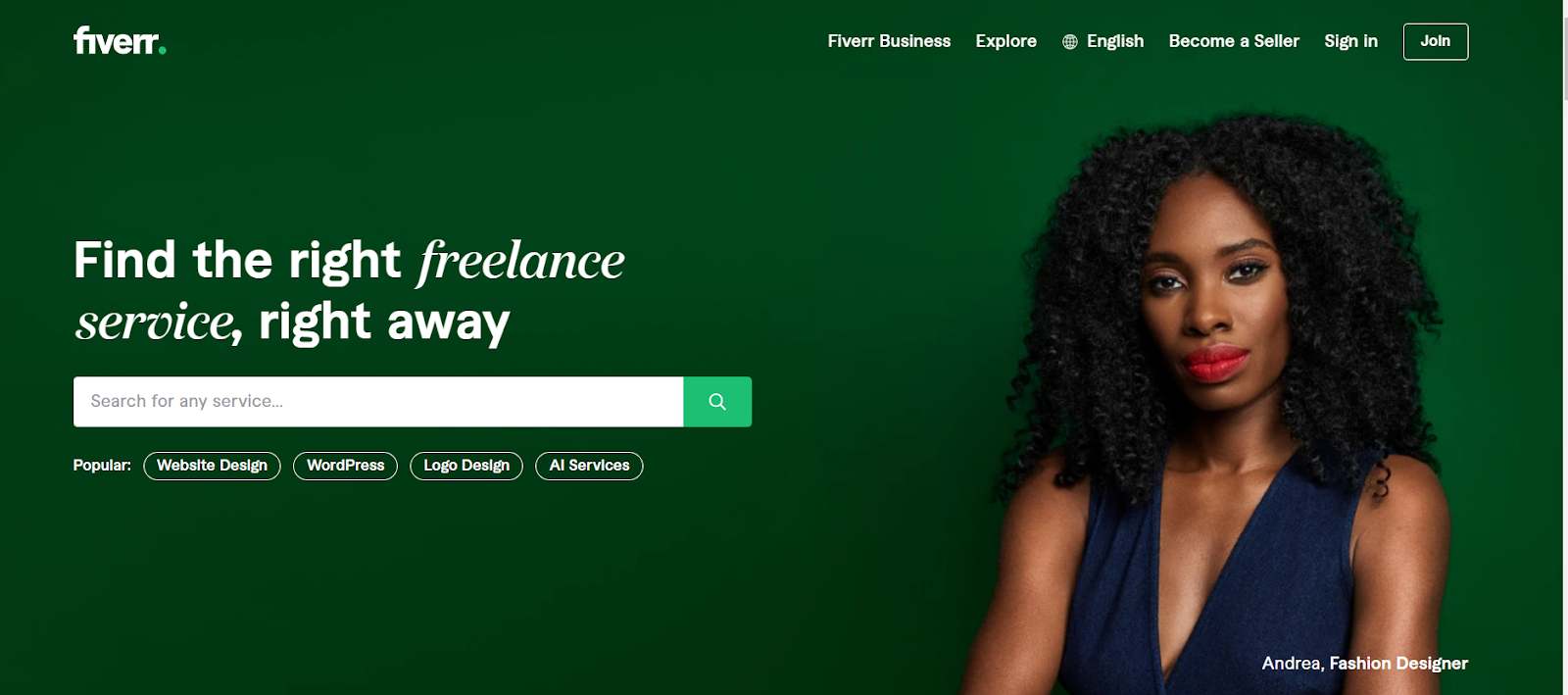 Services
Voiceover: Fiverr offers voiceover services for any project, from radio and television commercials to podcast intros and video narration.
Logo Design: Fiverr provides logo design services to help businesses create unique and memorable logos that capture the essence of their brand.
Writing & Translation: Fiverr offers writing and translation services for all projects, from web content to blog posts and book translations.
Pricing
On all purchases, the service fees are 5.5% of the purchase amount; however, if your purchase is under $50, a small order fee of an extra two dollars will be applied.
How to hire
To get started on Fiverr, go to their home page and scroll down to find a category or service type that interests you.
Once you've selected, browse the list of freelancers who offer services within this field before deciding who will complete it for you.
When ready, just place an order and pay for the freelance service!

ProBlogger
ProBlogger is your one-stop shop for connecting with lucrative blogging opportunities and offering abundant resources to help you hone in on crafting compelling articles that will captivate readers and hold their attention. Whether discovering the right niche or writing engaging content, ProBlogger has everything a writer needs to excel at blog writing.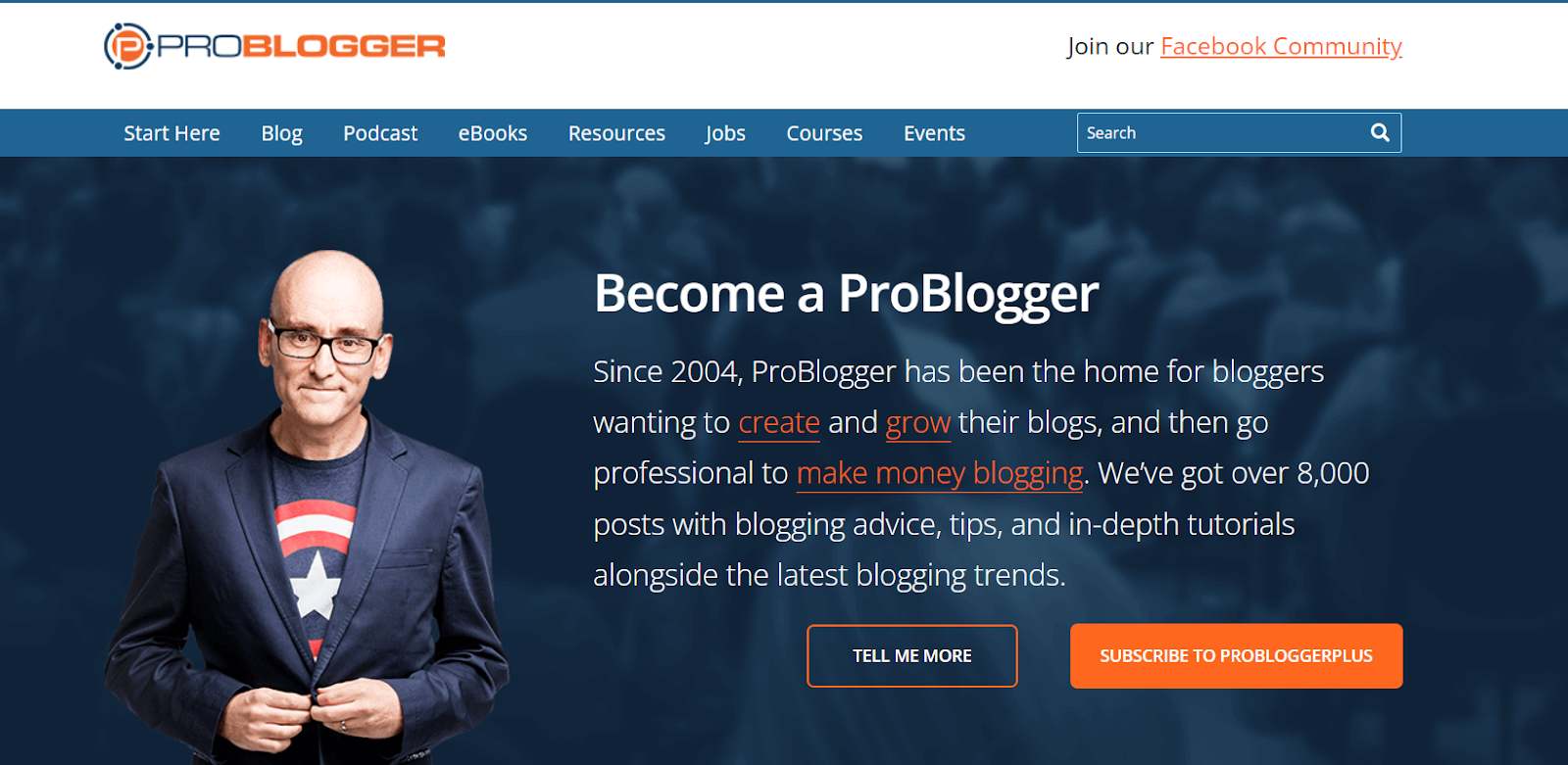 Services
Their team of experienced freelance bloggers can help you create content that engages and energizes your readers. They know how to craft posts to draw in visitors, build trust with your audience, and increase conversions.
Pricing
You can unlock ProBlogger's unique features and services with a low starting price of $75 for just 15 days!
How to hire
Problogger makes it easy to find the right freelancer for your project. You only have to post a job description and let our talented professionals bid on it. They'll match you with the best fit based on budget, timeline, and experience level. Once you've selected, you can focus on making your project successful.

Writer Access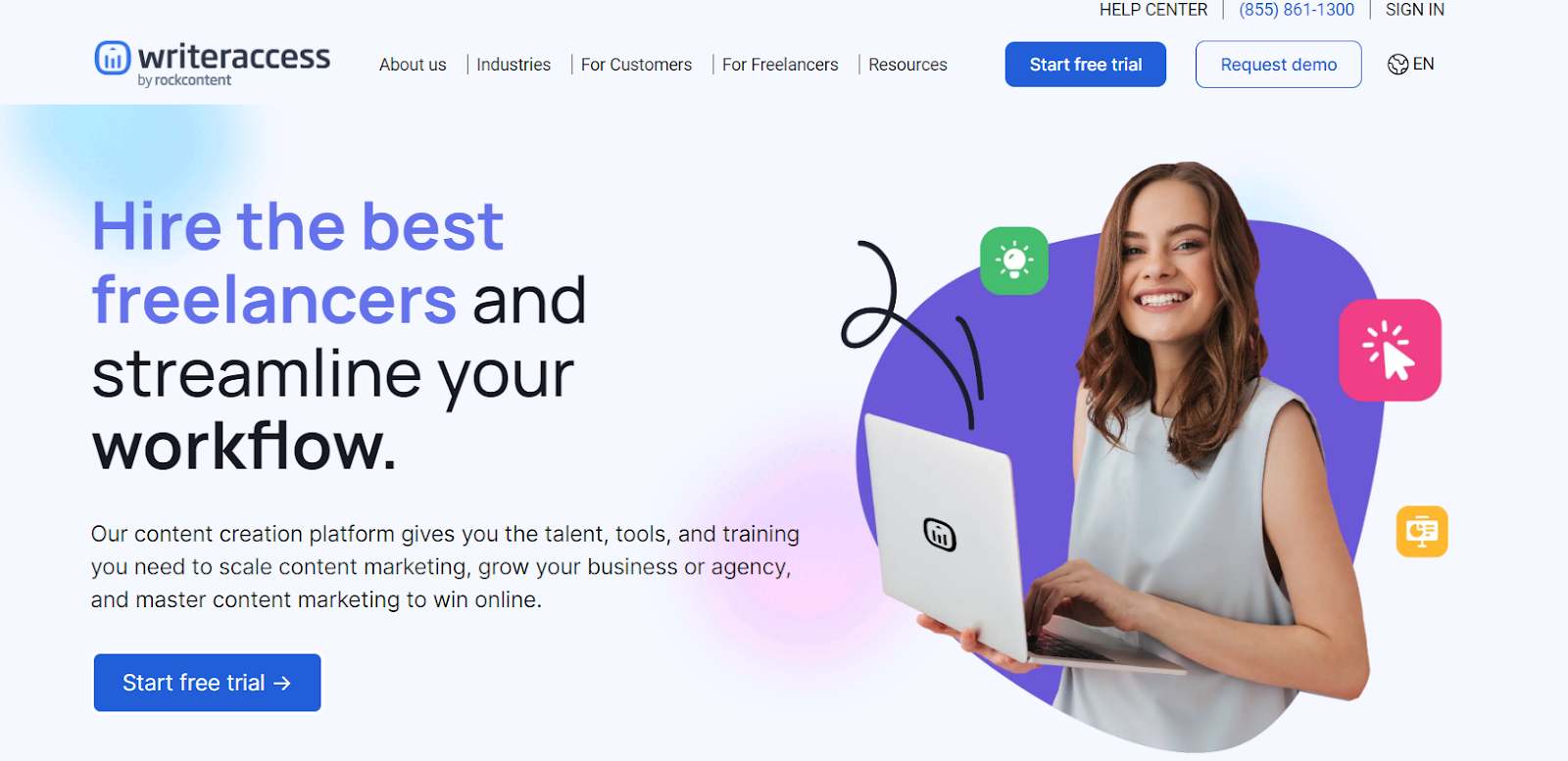 Writer Access leads the content marketing revolution platform, connecting 40,000+ customers with 15,000 of the world's top freelance case study writers, editors, and strategists daily. Their fast-growing creative marketplace offers unmatched speed in delivering quality content that can help transform any brand or business.
Services
Writer Access is a reliable and secure service providing professional writers worldwide access. Our network of freelance writers can help you with any project, from long-form content creation to copywriting, editing, and proofreading.
Pricing
Base plan - $39/Month
Pro plan - $59/Month
Premium - $99/Month
How to hire
Hiring writers through Writer Access is easy and efficient. You can select a writer based on their experience, writing style, availability, or any other criteria you may have.

ContentFly
ContentFly is the destination for top-notch content in a variety of niches. If you want to acquire web material, register and pay the monthly fee to start receiving your requested copy consistently - it's that easy.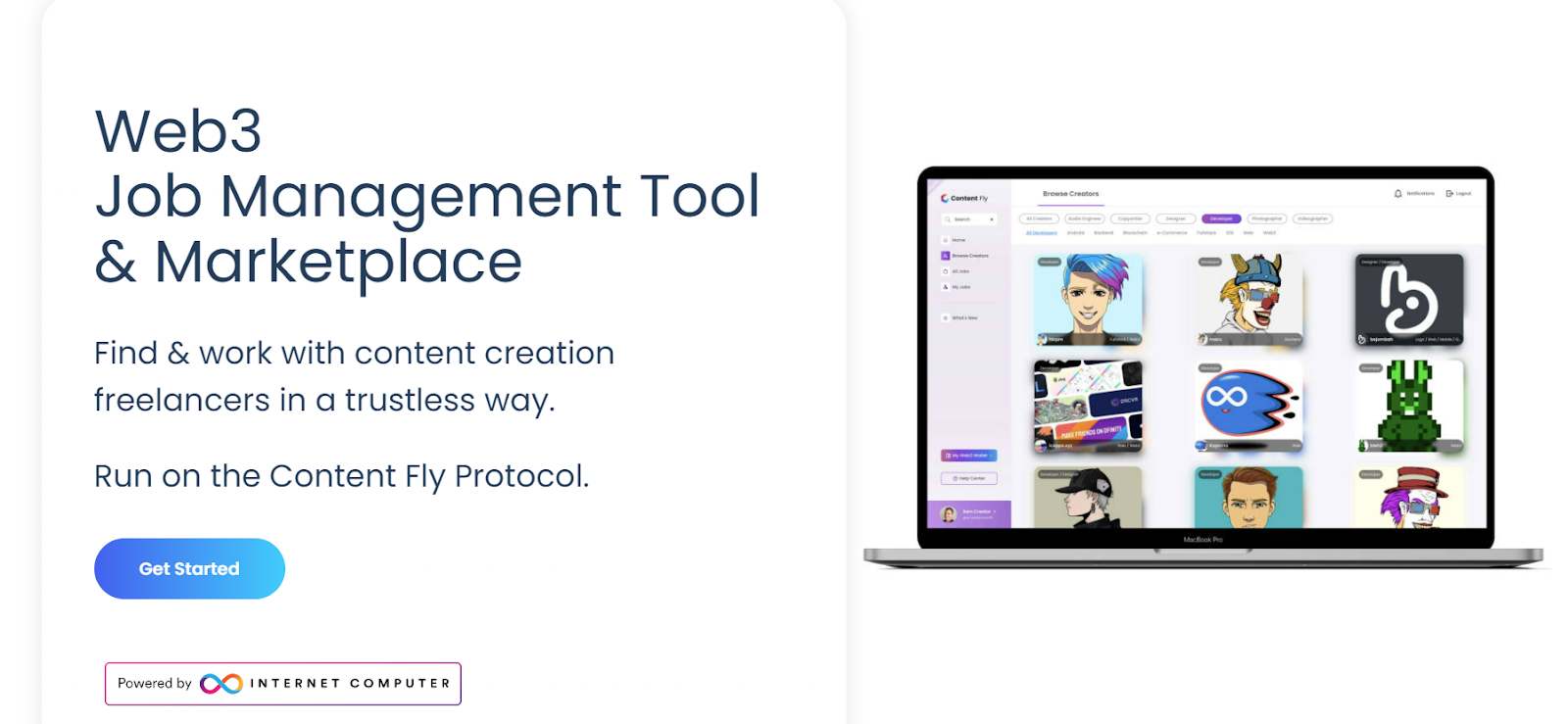 Services
Writer Access is a reliable and secure service providing professional writers worldwide access. Our network of freelance writers can help you with any project, from long-form content creation to copywriting, editing, and proofreading.
Pricing
Base plan - $39/Month
Pro plan - $59/Month
Premium - $99/Month
How to hire
Hiring writers through Writer Access is easy and efficient. You can select a writer based on their experience, writing style, availability, or any other criteria you may have.

TextRoyal
With TextRoyal, you can trust that your content is created from scratch by experienced writers excited to bring their skills and knowledge. They've been crafting first-class written material since 2010, when they opened their doors in Edinburgh. Their team of talented authors, meticulous proofreaders, and reliable Customer Support staff guarantee top-notch results every time.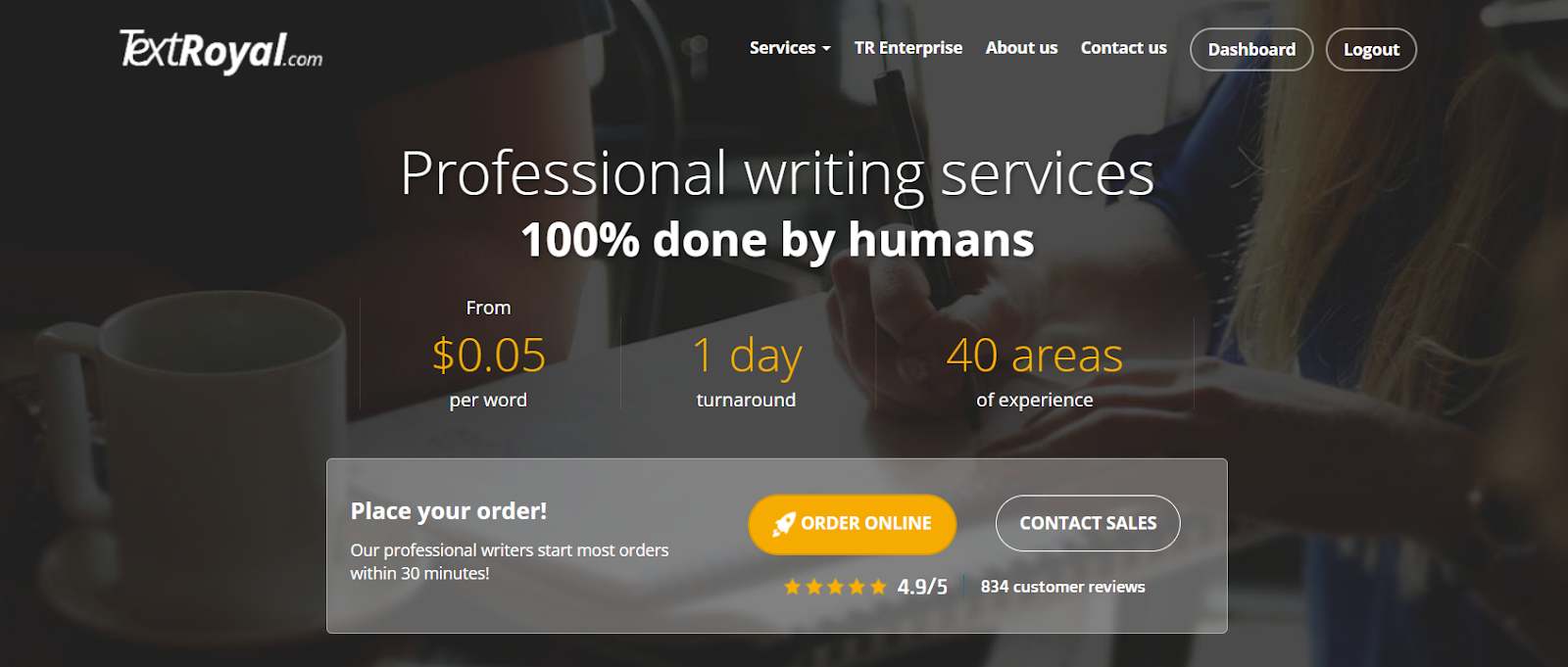 Services
Need content for your blog, website, SEO project, or paper? Look no further! TextRoyal's professional writers provide exceptional copywriting and article-writing services to help you craft a compelling story that grabs attention.
Pricing
Our platform offers flexible payment options for each task, ranging from $0.03 to as high as $0.15 per word, depending on your level of expertise and the quality of writing required by the job.
How to hire
You need to fill out the form with the required details and choose the turnaround time and other content details.

Scripted
Scripted's user-friendly platform is designed to link companies with professional freelance writers in the industry. With this exclusive marketplace, organizations can quickly locate the best writer for their content writing needs.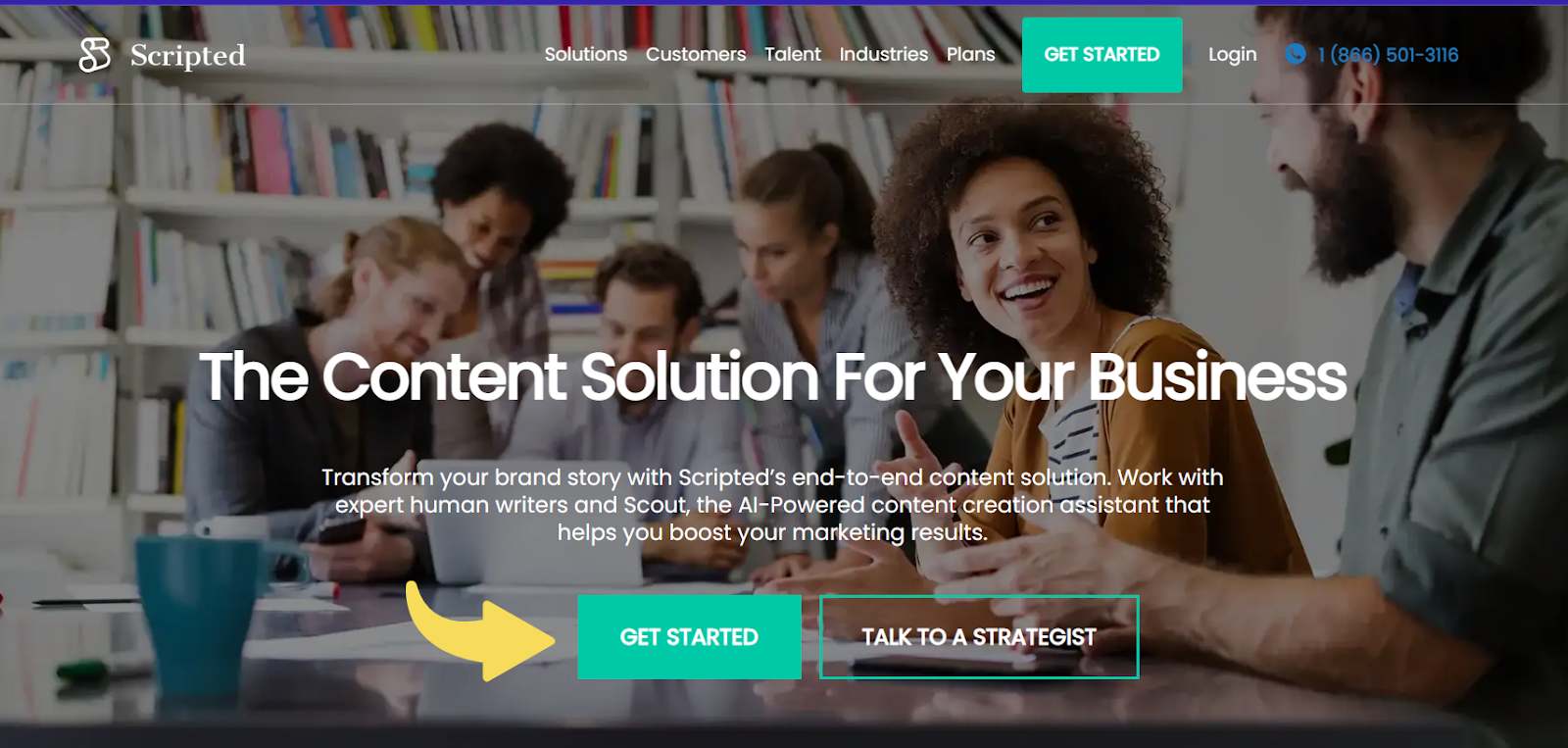 Services
Scripted's services include content writing, editing, and proofreading. They also offer copywriting and blogging.
Pricing
The plans start from just $199/month. So whether you're signing up for a monthly or annual subscription, you'll get unbeatable value from your membership.
How to hire
To get started, click the button and discover a writer that's perfect for you.

Crowd Content
Crowd Content is the perfect solution for any business looking to create top-notch content quickly and at scale. Their vast network of over 6,000 experienced writers specializes in every niche imaginable, ensuring you find someone who fits your needs.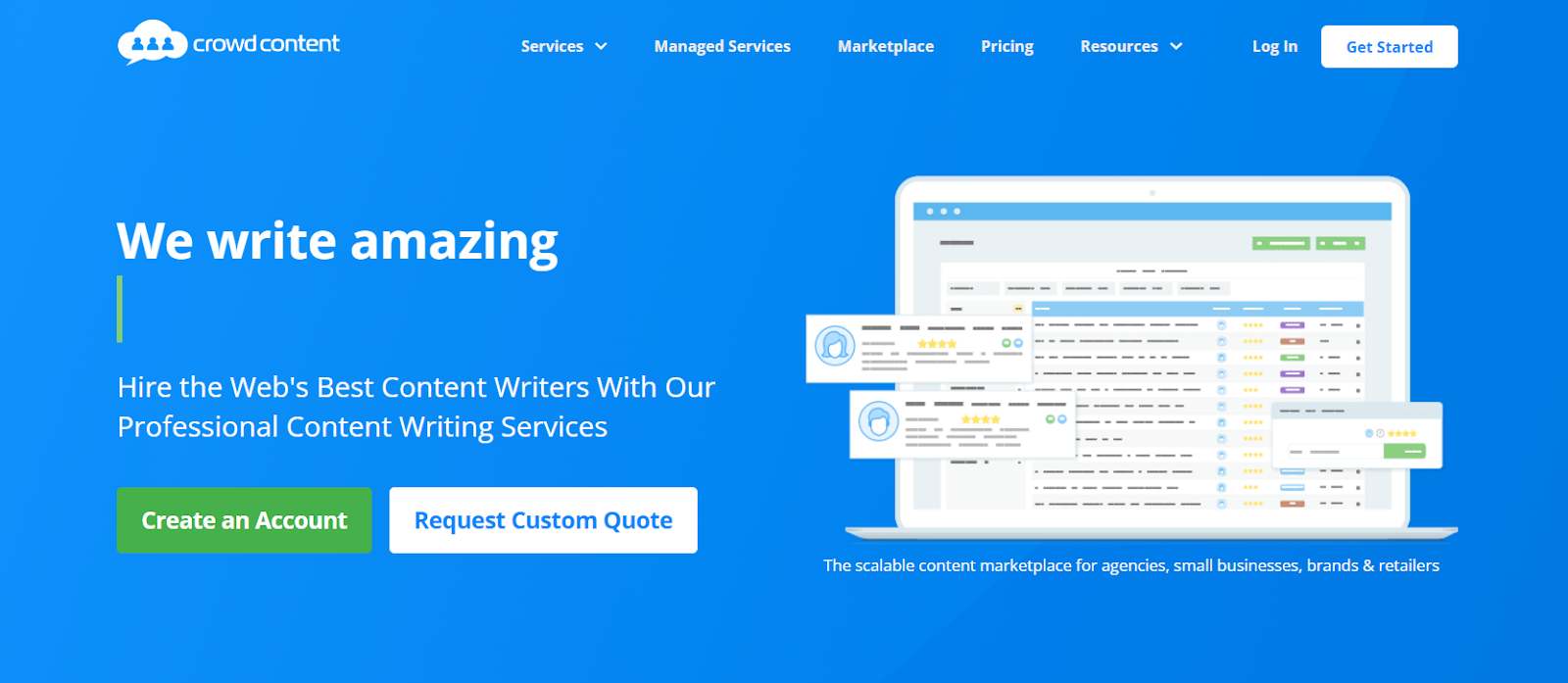 Services
Crowd Content has a huge selection of writers, and their content is always top-notch.
Pricing
Pricing for Crowd Content starts at $52.80 per article.
How to hire
You can join them today and unlock access to hundreds of content writing jobs from leading clients, with plenty of assignments, flexible deadlines, and fast turnaround times.
Our Verdict
Regarding the above service providers, there are countless options to choose from. Each one touts its unique strengths and benefits, making it tough to determine which one is truly the best.
However, after extensive research and analysis, we have come to a definitive verdict: Wishup is the clear winner. Not only do we offer reliable service that you can always count on, but our talented team members are the cream of the crop.
Plus, our pricing is affordable, making our top-quality services accessible to everyone. If you're looking for a service provider that genuinely delivers, look at Wishup for case study help online.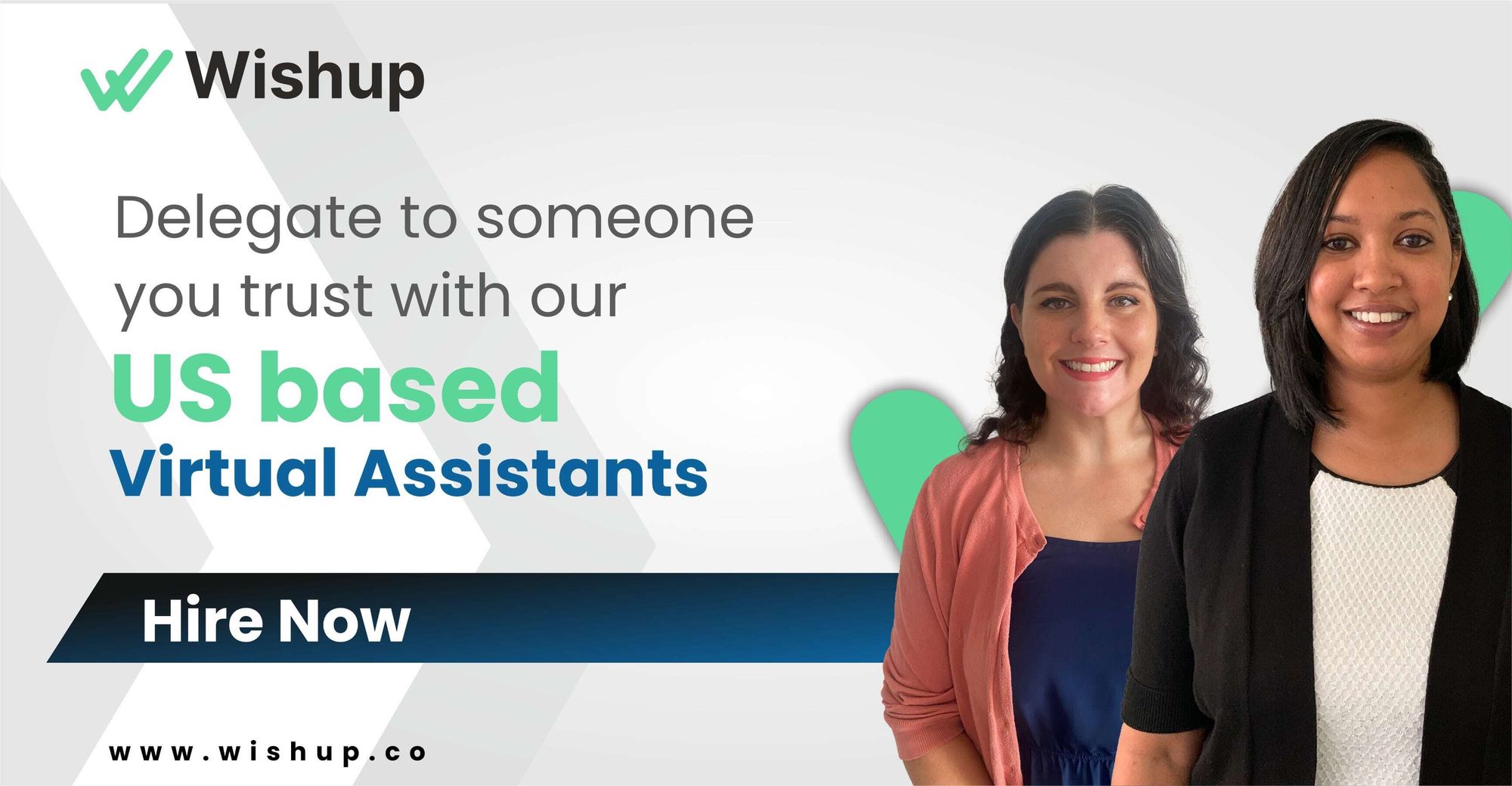 Conclusion (100-150 words)
Outsourcing your project to professional case study writers has many benefits, saving you time and resources while ensuring high-quality results.
One of the primary advantages of hiring a virtual assistant is that they free up your time to focus on other essential tasks.
Secondly, you get to work with experienced professionals who understand the requirements of writing excellent case studies that will meet your needs.
However, choosing a reliable and reputable service provider ensures the best results. Therefore, when selecting a service provider, it is vital to consider factors such as experience, reputation, and customer reviews.
If you want to outsource your case study writing needs, schedule a free consultation or drop an email at [email protected] to get started.
Case study writing services Frequently Asked Questions
What is a case study service?
A case study service is a way for businesses to examine the success or failure of a particular product, strategy, or marketing campaign. They focus on specific cases and scenarios, analyzing data and customer feedback to determine what worked and what didn't.
Who writes case studies?
Case studies are typically written by professional copywriters in collaboration with marketing or research professionals. This team-based approach ensures the content is accurate, relevant, and compelling.