If you want to grow your brand in the digital age, you need to focus on content. Content marketing is an effective way to reach out to a larger number of people and grow an organic audience. So it's essential to have a skilled virtual content writer on your team to grow your brand to more considerable heights.
According to Social Media Examiner, 58% of marketers said that original written content is more important than any other content form, such as visuals and videos.
Having said that, the quality of your content matters. Good content just doesn't cut it anymore; you need to be great to stand above your competitors. Which means you need to have the best talent on your team. To hire the best content writing experts for your brand, you need to first understand your brand and the kind of content it needs.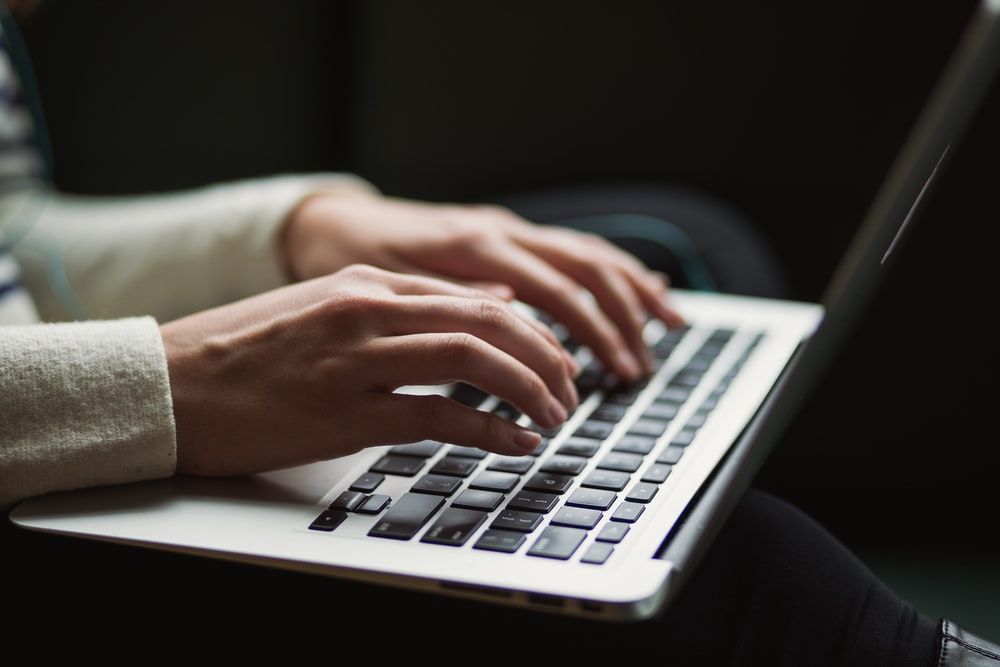 With a plethora of content writers available for hire at your fingertips, you might feel lost trying to find the right match for your business. The best way to not get overwhelmed by these options is to know precisely what you're looking for. So we've simplified the hiring process down for you into a simple step-by-step guide.
Understand The Options At Your Disposal
Depending on the size of your company, your budget, and the nature of your business, you can decide the type of content writer your brand needs. Some of the different kinds of content writers are -
Full-time in-house employee
These writers are like any other regular employee in your organization. They work from the office and work only for you. Since COVID-19, most offices have been functioning successfully with the 'work from home' module, and the notion that you will only be productive if you work in-house is no longer valid.
Even a remote full-time writer will give you their 9-5 and focus solely on your company if that is your priority.
Freelance contractors
Freelance writers are individuals who do not work for your organization full time and are hired on a project/hour/word basis. They work based on a contract, and once the contract is complete, you can choose to either continue working with them further or part ways.
This employment module has been very successful, especially in recent years, because a short-term contract with these writers does not tie you down. If you are unsatisfied with their work, you can quickly terminate your business relationship and move on to a more suitable virtual writer. You can always reach out to the professional online proofreading tools, like Grammarly or Essay Writer Pro to check the quality of your writer's content and maybe make some corrections.
Some of the other benefits of working with freelancers are that they don't incur additional costs like in-house employees, and you won't need to spend extra on office space and infrastructure.
Agency-Based Content Writing Experts
Your third option when it comes to hiring a virtual content writer for your business is hiring through a third party, such as Wishup. Wishup is among the many outsourcing providers that connect business owners to skilled professionals to assist them in managing their businesses efficiently. Content has proven to be one of our most successful verticals and is among the most sought out services clients approach us for.
The most significant advantage of hiring a remote assistant from an outsourcing agency like ours is that you have the guarantee of getting a verified and trustworthy person on your team. We have a rigorous screening process, and even after onboarding, all our remote content writers go through a four-week training program to prepare them for the job.
Hiring through an agency also gives you the security that your writer won't go missing before an important deadline, which is the biggest risk of hiring out-of-office freelance writers. However, like freelancers, you can go through a trial period and see if the writer meets your expectations. If you develop a fruitful professional relationship, you can continue to work with them for future projects.
2. Understand What Kind Of Writer Will Suit Your Business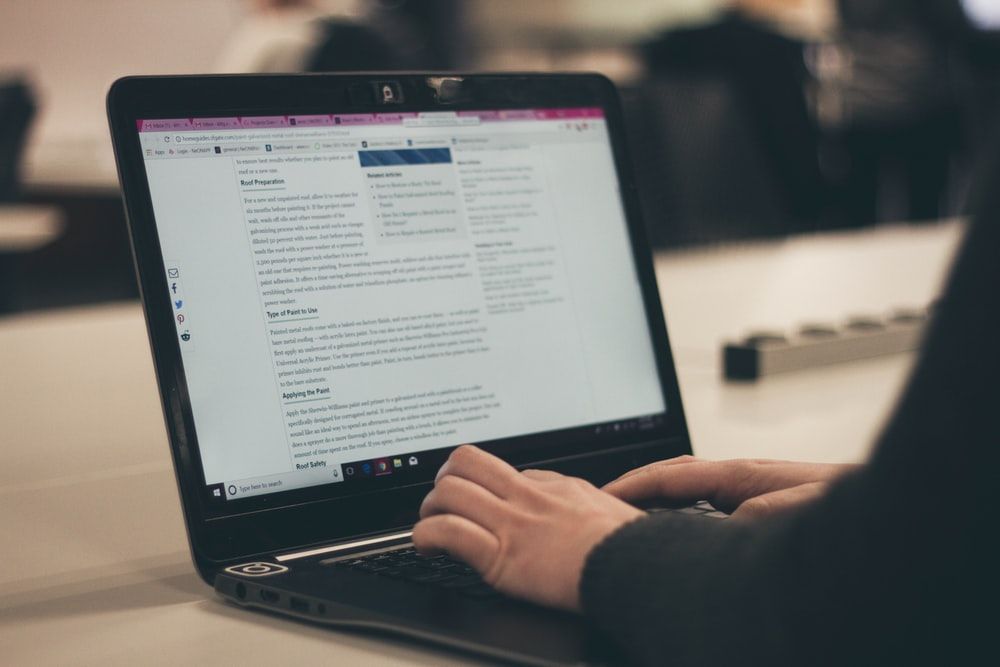 Before you take the hiring process further, it would be helpful to understand the different forms of writing, and what writer best suits them. Many parameters determine the content writer that would best for your business; such as the style, tone and the platform they are writing for. Some of the different types of content writers are -
Technical Content Writer - These are writers that have experience writing deeply researched articles in your field of work. For example, if you work in the legal or medical areas, your writer will need to know specific jargon and nomenclatures of your domain. These writers are usually more experienced and more expensive to hire than others.
Copywriter - Predominantly, copywriters are used in advertising, and they specialize in writing short, crisp, and effective slogans and one-liners for either your website or social media.
Blog Writer - Blog writing is a great way to market your business organically and establish yourself as an authority in your field. So the content for your blog needs to be engaging, educational, and informative. It's also long-form content, and the writer will usually need some experience or interest in your field.
Email marketer - Email marketing is not given a lot of credit, but it's an effective way to reach out to new clients with exciting offers and retain old existing clients. Email marketers need to know how to write compelling copies that will grab the reader's attention and make them want to visit your site.
3. Be Clear About The Role and Responsibilities of The Writer
You can only get the best-suited writer for your business if they know exactly what kind of role they are applying for. Posting a vague job description that you copied from another job will not work because your brand is unique and different from any other company, and your needs may differ from other business owners. It will also help you and the candidates save a lot of time, not having to go through an interview for a job they're not suited for.
You also need to mention your expectation of the amount of time you expect them to work, the approximate remuneration, and the amount of work experience you expect from the writers.
4. Shortlist The Best Candidates
So you've chosen your preferred hiring module, narrowed down the type of writer you want, written down, and posted a detailed job description. You must be thinking, now what? By now, you must already be getting a steady flow of responses from interested candidates eager for work. Before you spend time interviewing your candidates, you must narrow down your list of applicants to as few as possible to make the hiring process crisper and less stressful for yourself.
Firstly, we recommend that you ask each writer to include both a portfolio and a cover letter when they apply. Ask for preferably published work that has their name on it to check credibility. Take a look at their portfolios, their previous work, and their style of writing. If it doesn't match your expectations and your brand's voice, you don't need to go ahead with the interviews. That will help narrow down your search by a lot.
Towards the end of this process, you should ideally be left with 10-15 potential candidates. However, keeping the number of candidates too high is not advisable. It will be exhausting to interview so many people, and too many options can lead to confusion.
5. Interview and Test The Writers
Now that you have shortlisted your potential virtual content writers, you can proceed with the interview process. A few things to watch out for when interviewing your candidates are -
Their level of interest in your field of work
Their knowledge about your area of business
Discuss the deadlines and working hours
Ask for one or two references from previous employers
After you interview the writers, we advise you to give them a small task or assignment to see how well they fit in with your brand and style of writing. It will help you get a better idea of how well they will fit into your company.
We're positive that these steps will help you understand what content will work best for your brand and help you find the best suitable writer for your company. When it comes to running a business, content truly is king, no matter how overused or cliché that line might seem. And the right Content writer (Starting from 9$/Hour) on your team can help you grow your business exponentially.
Check out our content writing services page to learn more about hiring a content writer. Get a free consultation with Wishup today by clicking here, or reach out to us by sending an email to [email protected].
Subscribe to Wishup Blog | Remote Teams | Remote Employees
Get the latest posts delivered right to your inbox