Virtual Assistant Training Manual: An Exhaustive Guide For 2023
If you hire an HR virtual assistant, you can use their services to create training manuals. You can use these training manuals to improve the effectiveness of your training programs. In this blog, we explain how to create a training manual. We also explain how to create a digital training manual.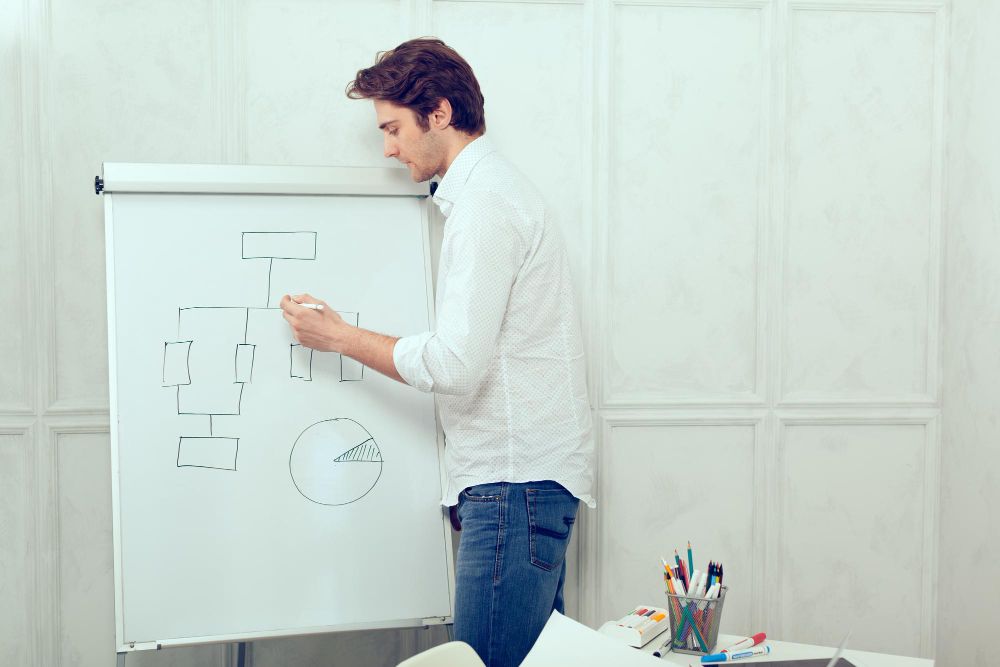 Training is an essential function in every business. Employees need training at the time of onboarding. They also need training to help them do their job effectively. Regular refresher training ensures they update their skills. Businesses conduct training programs for employees to help them enhance their skills.
A training manual is a handbook or a guide that can help in training. Reading this manual allows employees to gain the knowledge and skills needed to do their job. The training process becomes easier if you have training manuals for every training program.
A virtual assistant training manual has detailed guidelines for a virtual assistant's work. If you hire an HR virtual assistant, you can use their services to create training manuals. You can use these training manuals to improve the effectiveness of your training programs. In this blog, we explain how to create a training manual. We also explain how to create a digital training manual. You can also know how a virtual assistant from Wishup can help you in this process.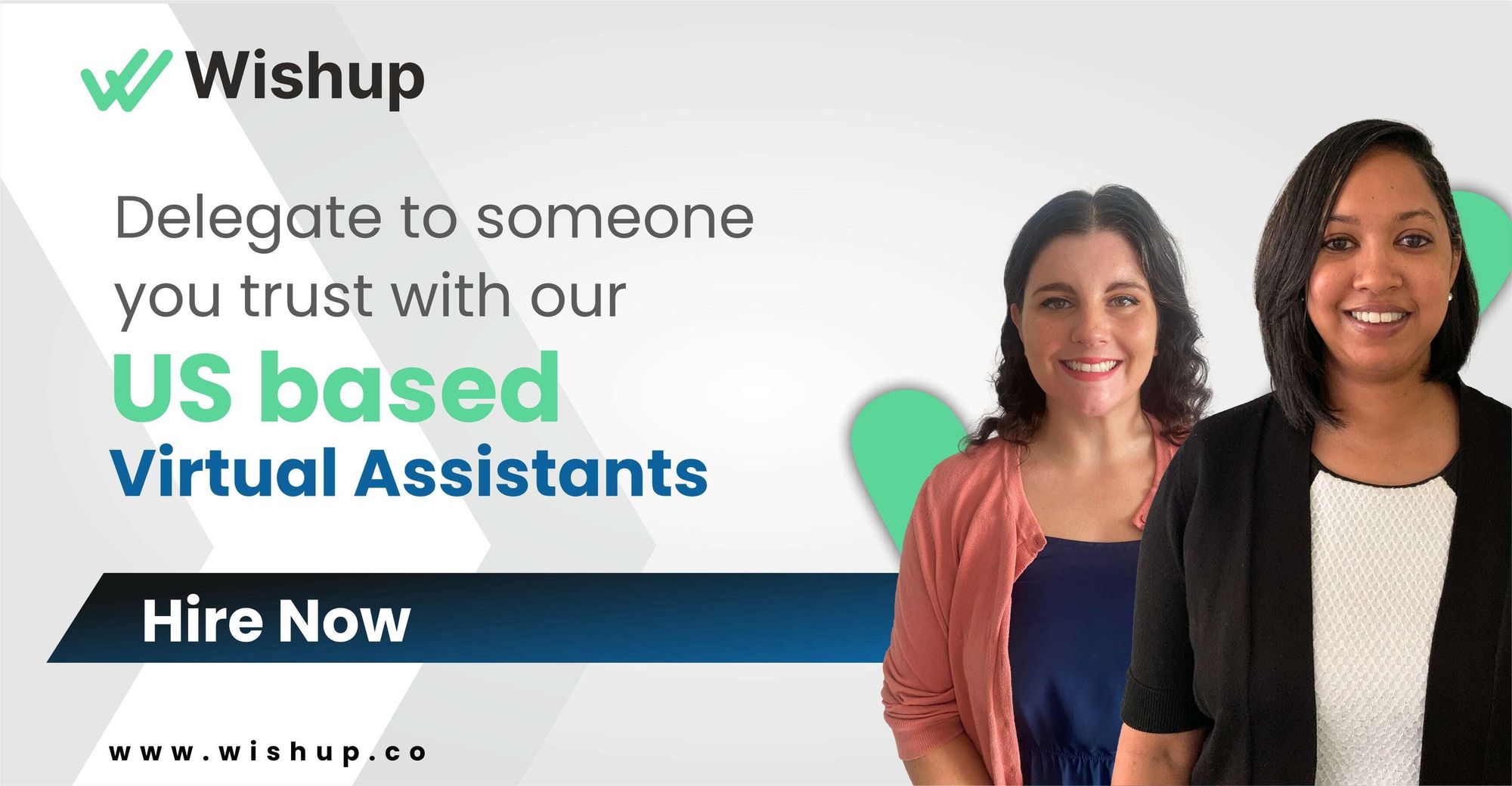 What is a training manual?
A training manual is a book containing detailed instructions on how to carry out various tasks. It is a document available as a handbook or a digital book. The training manual can even be in the form of a video containing step-by-step instructions or a demo.
Training manuals can be prepared for a process or even for an individual task. The manual usually has written text and can also have graphics and photographs. Digital manuals can even use animations to make the manual interesting and engaging. The training manual is usually prepared for employees to use internally to carry out their work. It can also be prepared for customers to help them while using your product/service. Depending on the organization's needs, they can prepare both types of manuals.
What is the purpose of training manuals?
A training manual is helpful while inducting employees and onboarding them. The new employee must know the company's history, vision, values, structure, policies, products, and other related details.
Creating a training manual on all these topics helps in smooth onboarding. The trainer can use the manual as a guide. The employee can have a copy to refer to whenever they want. Similarly, training manuals for different activities help employees understand how to carry out different tasks.
The training manual would serve as a comprehensive guideline for employees. A similar manual for customers can cover topics like using the product, basic troubleshooting, and related topics.
Benefits of effective training manuals
There are numerous benefits when you create a training manual for your business. Employee training manuals act as a guide to help your employees work better. You can go through the benefits listed below to understand why it is so important to create training manuals.
New hires are onboarded quickly
Onboarding is a key activity for every business. During onboarding, employees should understand all about the company where they work. They should clearly understand the work they need to do. It is essential they know how to do the work in the best possible manner. A training manual for onboarding can cover all these topics. It would be a very useful and comprehensive document during onboarding. The employee can keep this manual and refer when in doubt. The approach allows for seamless onboarding.
Higher efficiency
Training manuals allow employees to get trained on their own. Even if they attend a training, they can get a copy of the training manual. With the manual, they are clear about how to work. The information in the manual will help in improving their efficiency. Training is not a one-time activity but must be ongoing. Employees need training on new technologies and methods. When they have training manuals with them, it is easy to self-train and update oneself.
Increased employee retention
Retaining employees is a major challenge in today's world. Employees may leave an organization if they do not get the support they need to work efficiently. If you give employees training manuals, they can get all the information they need to work better. The manuals will help them be productive and achieve their goals. They can enhance their performance and earn rewards. The system of using training manuals motivates people to work better and ensures increased employee retention.
Reduced workload
If training manuals are available, the workload for managers and HR team members is reduced. They need not spend too much time on training since the manual has everything they need. Also, they need not supervise every single task the employee does. The reduced workload benefits managers who can focus on other value-adding work.
Fewer errors
When you have a training manual with clear instructions, the chances of committing errors at work are minimized. The manual would clearly explain how to do various things. All an employee has to do is follow the guidelines in the manual. Reduced errors help in improving the overall quality of the organization.
Improved Collaboration
To prepare the training manual, different teams in the organization must collaborate. It would ensure the manual is complete and comprehensive. In the process, each team can understand how other teams work. The information would improve the way departments and processes interact.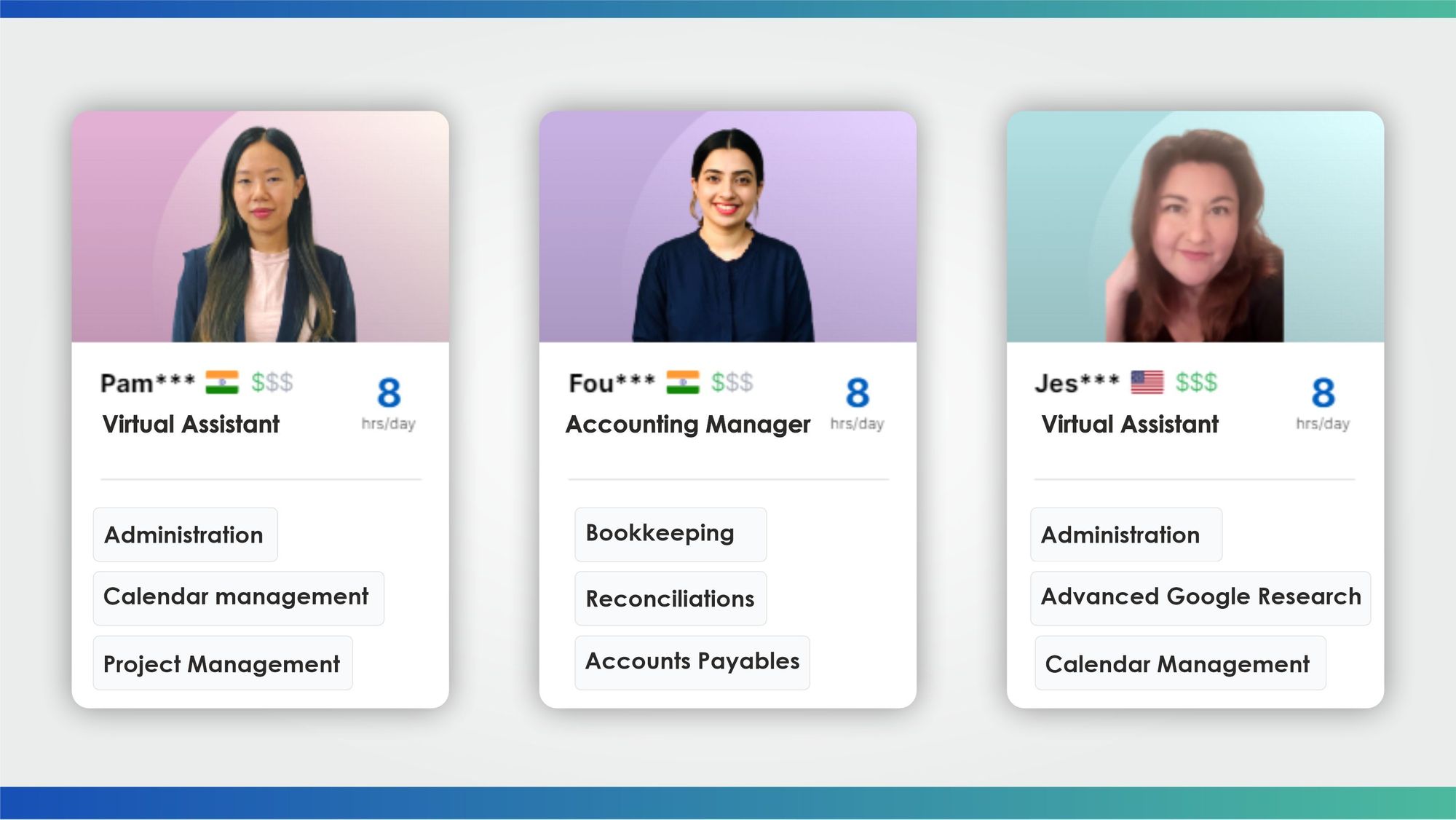 What Makes a Great Training Manual?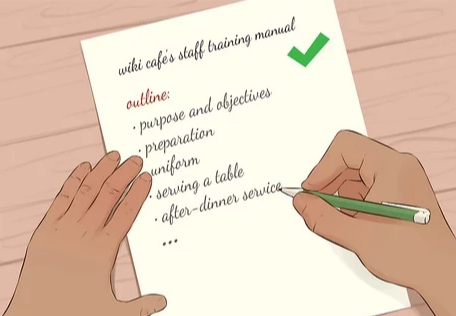 The training manual you create must be a great one. A great training manual serves your purpose of acting as a comprehensive employee guide. Here are some tips to help you create a great training manual:
Understand whom you are writing the manual for. Keep their needs in mind while writing the manual.
Make a structure of the manual with details of how you will organize the contents.
Ensure there is a smooth flow. Also, spell out everything in detail.
Use simple and easy language that the target audience understands.
Use graphics, infographics, and multimedia to make the manual interesting.
You must focus on the content to ensure it is well-written without errors.
Get the manual reviewed by the people who use it. Make any changes they suggest.
Print and keep copies of the training manual available. If you are planning a digital manual, ensure it is a proper form to make distribution easy (e.g.: pdf).
Review the training manual periodically and update it in case of any changes.
If any process is changed, then the manual must be immediately updated.
Why use virtual assistants to create training manuals?
You can hire a virtual assistant to help you create training manuals. The process of writing a training manual takes a lot of time. You may not have the time for this work as a busy executive. If you hire a virtual executive assistant, they can help you create the best quality training manuals. The benefits of using virtual assistants to develop training manuals are listed below.
Automate repetitive tasks
The process of writing a training manual involves many repetitive tasks. It includes typing out the contents, formatting it, adding company details, etc. Instead of spending time doing such repetitive tasks, you can automate them. A virtual HR assistant can help you do this effectively.
Time Management
Writing a training manual requires a lot of time. Since you have no time, you can outsource this work to a virtual HR assistant. The assistant you hire would be qualified and experienced in HR. Their experience will allow them to develop training manuals as per your needs. All you need to do is let them know your requirements. They can prepare a manual for you as per your needs. Since they are good at time management, they can handle all the work as per schedule without any problems.
Generate, Organize, and Collaborate Reports
The process of creating a training manual involves a lot of work. You will need reports on the activities and their status, the progress of work, and other details. The virtual assistant can generate these reports. They can collect data, organize it and prepare reports. They can also collaborate with other departments or teams to prepare reports.
Consistency
While preparing training manuals, consistency is important. The consistency must be in the style of writing, the approach to preparing the manuals, the structure of the manual, and the methodology used. A virtual HR assistant has experience in this work. They would have prepared training manuals and know exactly how to do it. They will use standard templates for all the manuals to ensure consistency across manuals.
Provide real-time feedback
During the process of creating training manuals, it is important to get feedback. The virtual HR assistant will collect feedback from different sources. The virtual assistant will work with you to take your feedback on the contents of the manual. They can follow a system of preparing drafts and asking you to review the drafts. The feedback you provide will be incorporated to create the final version. They can also get feedback from the department related to the training manual.
Meeting Deadlines
You will have a target date by which you want the training manuals to be completed. Based on the dates set by you, the virtual HR assistant will have to list out deadlines. Keeping these deadlines in mind, a schedule is created. The virtual assistant's priority must be to complete the tasks as per the deadlines. Virtual assistants are skilled in time management. It would help them meet deadlines as per your needs.
Calendar and Schedule Management
Schedules must be prepared for the entire task of writing training manuals. The schedule must list the activities to be done and the deadlines for each of the activities. The calendar must be updated with the dates of various activities. If the virtual assistant needs to interview a department to get information for the manual, it must be updated on the calendar. It would ensure the persons concerned are free and will provide the information needed.
Research
Research is the most important step in the process of writing training manuals. If the training manual must be good, its contents must be authentic. It is vital there are no errors in the contents, and this calls for extensive research. Existing SOPs (Standard Operating Procedures) and manuals are the primary sources for the research. Other information, like best practices, followed industry-wide, must be used. During the research, the virtual assistant must collect information from the departments that do the tasks. The information and description they give is vital information needed to prepare the training manuals. Virtual assistants have good research skills and can do this work effectively.
Choose Wishup For The Best Virtual HR Assistant.
Having placed more than 500+ virtual assistants in 500+ businesses, Wishup is a leader in virtual assistance services. Wishup has hundreds of talented virtual assistants on its platforms. You can hire a virtual assistant training manual from Wishup to help you in preparing training manuals. The virtual assistant will be specialized in HR and can help you create top-class training manuals. The benefits of choosing Wishup are listed below: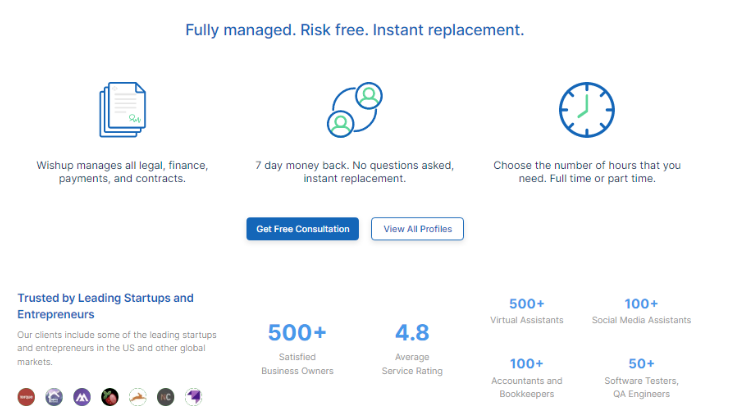 Top 1% of applicants
When you hire a virtual HR assistant, you will want the best. The person you hire must be skilled and experienced. With Wishup, quality is assured. You can be sure you will get the best talent. Wishup has a stringent system to vet applicants. They select only the top 1% of people who apply.
24-hour onboarding
Onboarding is a key formality a new employee completes before someone joins a company. The process can take time leading to a delay in the person commencing work. Wishup's robust processes ensure you can complete onboarding within 24 hours of choosing the virtual assistant. Your HR virtual assistant will be ready to start working within 24 hours.
Instant replacement
Wishup puts customer needs above everything else. The agency is very particular about ensuring customers are happy. If you are unhappy with the virtual assistant working for you, just let Wishup know. They will immediately find a replacement for you. It is a commitment to their quality that they offer replacements instantly.
Dedicated account manager
While working with an agency to hire people, it is natural that there would be issues. To ensure these issues do not become problems, Wishup has a dedicated account manager for each client. Your account manager is available to handle all your issues, queries, and problems. They are a one-stop contact and can handle all your needs.

7-day risk-free trial
Before you buy a product, you may want to try it out once. Why not follow the same system while hiring a virtual assistant? Yes, this is possible thanks to Wishup's 7-day risk-free trial option. You can hire a virtual HR assistant for 7 days. Observe the virtual assistant's work during this period and decide if it meets your requirements. If you are unsatisfied, you can get your money back without any questions. It is a great feature of Wishup's services and is yet another testament to the agency's quality.
In-house training in 70+ no-code tools and 200+ skillsets
Your virtual HR assistant must use different software tools to do their work effectively. They should have skills in documentation, writing, editing, etc. Wishup trains all its virtual assistants to use various no-code tools. They are also trained in different skill sets. It is an assurance that the virtual assistant is qualified in all ways.
Conclusion
Preparing training manuals is a good practice for companies. The training manual is a comprehensive guide to help employees carry out tasks or implement processes. Training manuals help people work efficiently. You can hire a virtual HR assistant to help you develop training manuals. Using the help of a virtual HR assistant will help you create the best training manuals.
To hire the best virtual assistant services, you must work with Wishup. Their virtual assistants are skilled and will handle all your requirements efficiently. To get started, you can schedule a free consultation with Wishup today. You can also mail them at [email protected] for more information on their services.

Frequently Asked Questions
How do I train myself as a virtual assistant?
A virtual assistant training manual is the best way to train yourself. The manual would have comprehensive guidelines to help you do your work. Going through the manual is a self-training method. If you follow the guidelines given in the manual, you can complete all your tasks effectively. The training manual is the best tool for self-training.
What are 3 important skills as a virtual assistant?
A virtual assistant needs many skills to work well. The 3 most important skills are:
Ability to work in an organized way.
Time management skills.
Communication skills - written and oral.
What tools do virtual assistants learn?
Virtual assistants need to use software tools for their work. They need to be fluent in MS Office. Other tools they need to know are GSuite, Canva, Zoom, Microsoft Teams, etc.