How A Virtual Assistant Can Help You 10X Your Revenue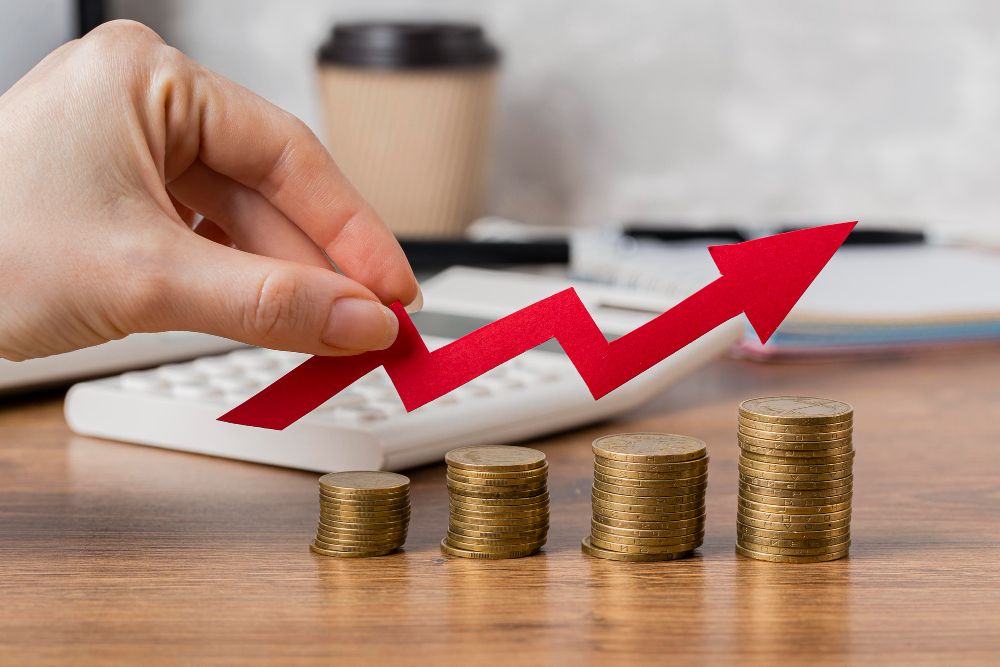 As an entrepreneur, there must be times when you feel overwhelmed with the amount of work that you need to manage on a daily, recurring basis. While you might have a team of experts for specialized tasks, the small but important tasks take up much of your time, leaving you with very little time to focus on why you launched your start-up in the first place.

So, how do you deal with this situation without spending too much time or money and still growing your revenue 10x?

Simple!

Just hire a virtual assistant.

A virtual assistant handles all your essential and recurring business tasks remotely, giving you the flexibility and freedom to focus on networking with more clients and growing your business.

Virtual assistants can handle routine administrative tasks like scheduling meetings or making business travel arrangements. They can also help you with your inbox management, answering customer queries, and noting down minutes of meetings.

Enterprises of all sizes and shapes can benefit from virtual assistance because it provides CEOs, corporate professionals, and entrepreneurs with dependable and affordable business support services.

That's not all!

Some virtual assistants can also help you 10x your revenue with specialized skills, multi-tasking abilities, and excellent communication and persuasion skills.

Sounds impressive, right?

How a Virtual Assistant can help you 10X your revenue

Time is money, and a VA can help you save a ton of time that you can use to grow your business

Hiring a virtual personal assistant frees up time that you can put to better use. Consider how your company could grow faster if you spent more time developing brilliant strategies. Our VAs can grant your most cherished wish: more hours in the day!

Working with a VA from Wishup is fantastic because they quickly absorb the knowledge you have painstakingly gathered over the years. They are fully aware of how you prefer your emails to be handled, tickets to be reserved, or social media accounts to be run.

What do you have left after that? Time. Plenty of it.

Hire a virtual assistant from Wishup to avoid wasting valuable time on routine business tasks. Instead, use that time more productively, spend less time working, and accomplish more.

Virtual Assistants can follow up with old clients and bring them back onboard

Image Source: Freepik

A company's sales are not solely dependent on new leads. You shouldn't pass up the chance to work with past clients who may still be interested in doing business with you. Use our virtual assistance to follow up with all old clients to get them to start using your services again, thereby adding more revenue to your business.

They will reach out to see if the old clients are still interested in your product or service. They can also send regular follow-up emails to clients who have abandoned their carts halfway and are not moving ahead with the purchases. With their strong communication abilities, the virtual assistants can convince the customers to be back on board and help them to purchase the product they left in the cart.

In addition, our VAs can talk to existing clients for referrals, helping you get more clients onboard.

Hiring from a virtual assistant company like Wishup allows you to provide tailored service to clients or customers, encouraging repeat business and, in return, raising your business revenue.

Your VA can help you with PR research and outreach, eventually helping you gain more customers and revenue!

Good public relations is basically free advertising. People talking about your company creates brand awareness, eventually leading to net revenue retention growth. Our virtual assistants can help you grow your PR outreach and connect with your target audiences.

Creating your own podcast or other content would probably take too long to be helpful. So why not use your industry's existing best content creators and influencers to promote your brand?

However, researching, looking up, and connecting with the best influencers for your company can be quite a task, which is why it is best left to our virtual assistants.
Our VAs will research and compile a list of the best content creators/influencers for your brand and suggest those who are worth connecting with for maximum impact.

All you need to do then is give your virtual assistant the go-ahead to connect with the influencers and get them on board to promote your brand/services, eventually leading to more sales and revenue.

VAs are a wise and cost-effective investment in your business

Image Source: Official Bryan Grey

Building an on-site team is expensive and not something every entrepreneur can afford in their initial days. Hiring a virtual assistant eliminates the need to pay fixed monthly salaries (which can cost thousands of dollars or bear costly overheads and other expenses such as medical benefits and taxes.

Additionally, you need to pay your Virtual Assistant only for the hours you require them to manage your routine tasks and not for their breaks or holidays. That, too, results in substantial saving for your business. And, as they say, every penny saved is a penny earned, so make the most of your limited finances by hiring a virtual assistant.

Hire a virtual assistant today from Wishup to 10X your business revenue

To accelerate business growth and maintain profitability, you need increased productivity, cost savings, and more time on your hands.

A knowledgeable virtual assistant with sales and marketing skills can help you substantially increase your revenue. Additionally, with all your tasks being handled by a qualified professional, you can devote all your special attention to activities that help you generate income.

For virtual assistant outsourcing, send us a mail at [email protected] or book a free consultation with our team.