How Invoice Software Streamlines Your Billing Operations When Working Remotely
Billing is one of the most important aspects of running a business. But, if you run your business remotely, it's even more critical that you have an efficient way to handle invoices. This post will give you tips on how invoice software can help streamline your billing operations to become more efficient and easier to manage.
Track Incoming Payments
When you use invoice software to manage your remote billing operations, it'll also track incoming payments. This lets you be on top of all the payments that are being made and their status. Then, as invoices are paid, the software will automatically mark them as 'paid' in your bill management software and remove them from any mailing lists or reminders set up for unpaid invoices.
In addition to helping you keep track of all incoming payments, payment tracking is also a crucial part of reconciling revenue against expenses when working remotely.
For example, suppose an invoice was sent out on January 1st but only partially paid on February 29th. In that case, there should be two separate entry lines: one for revenue received in January (the full amount) and another that indicates revenue received in February (less than the full amount). The difference between these two entries would then be entered into an expense account called 'unpaid bills,' where they can accumulate until they become fully paid off by customers later.
Automated Invoicing
Automated invoices are sent to customers at a specified time and date. This can be done automatically through software, or you can set it up manually.
The first step is to set up an automated invoice schedule. Most software tools will allow you to do this by creating rules that trigger when the invoice is due, and you can even let it know all the different types of invoice you need to send to specific clients. Additionally, you can set it up so that it knows how often you want your invoices sent out per month or week, etc. You might also want to adjust your system so that some of these settings change if there's a holiday coming up—like Christmas—so that people don't get all their bills at once or at a time they're least likely to check their emails.
Once your automated invoice schedule is in place, you'll need to decide what information will go on the invoice. Each invoice should contain the client or customer's name, an account number, and contact details, such as their address and phone number. It's also essential that each invoice includes information about any products or services provided by your company. Once your software has all these details, it's ready to automatically send invoices to your clients while you attend to other critical business areas.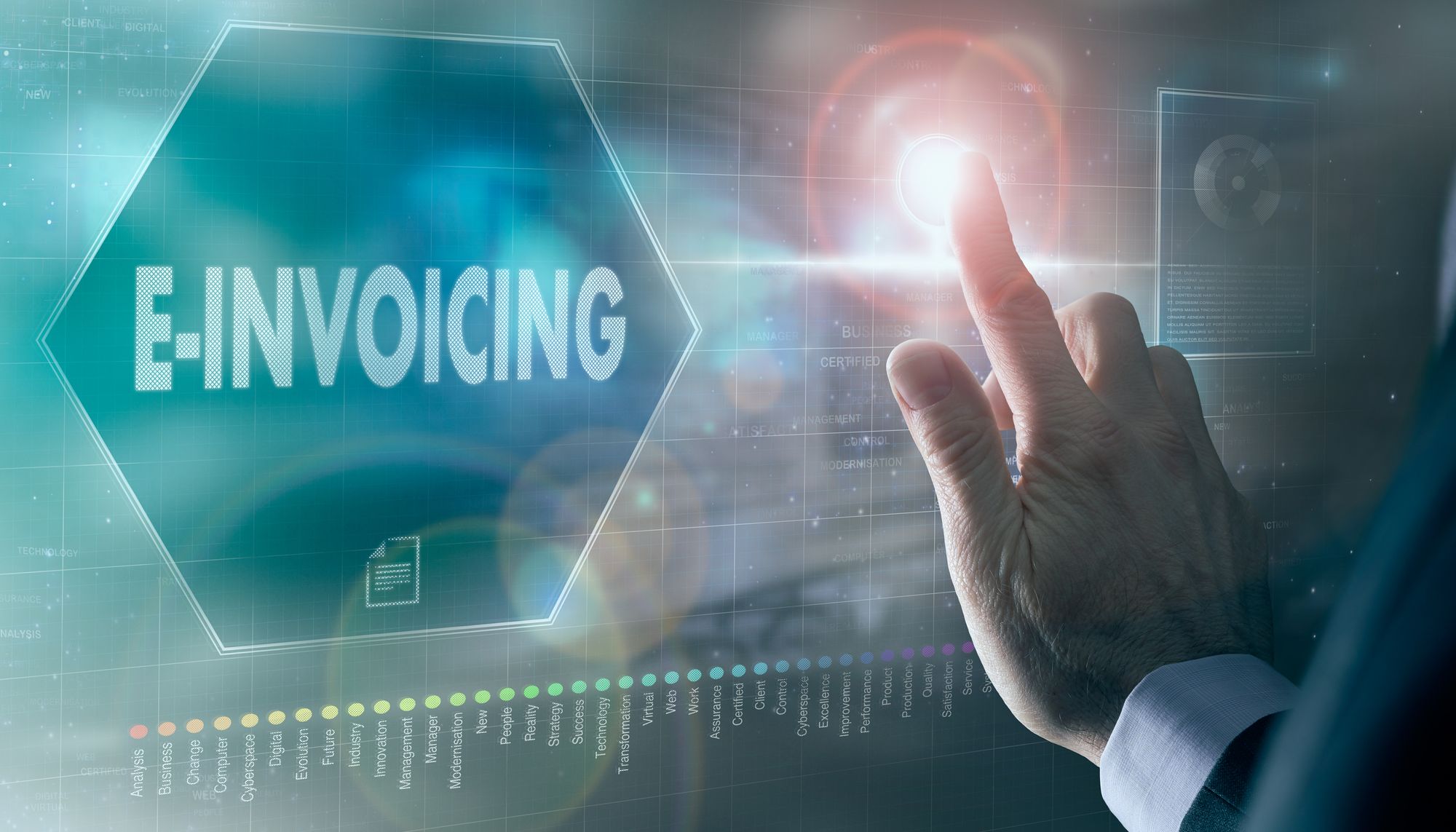 Automated Payment Reminders
Automated payment reminders can help you get paid faster, avoid late fees, and resolve customer disputes before they happen.
If you're working remotely, one of the biggest challenges is getting your customers to pay on time. Unfortunately, with many companies that work offsite, payment terms can be difficult to enforce; it's easy for clients to forget or simply ignore them entirely. But, if you use automated payment reminders or tools like stripe dashboard, you can remind clients about their payments without following up with them.
This way, even if a client forgets their payment due date (or even forgets that they have an outstanding balance), it won't be long before they receive an email from your invoicing software reminding them about it—hopefully prompting them into action!
Customize Invoice Templates
Invoice templates are easy to customize and use. You can design your invoice template with flexible options to suit your business needs.
With the help of invoice software, you can create professional-looking templates that are easy to share with clients. You can also add custom fields that track essential information about each client, including the last time they're paid and the amount of their last payment. This helps ensure that you have all the data you need right at your fingertips when it comes time to send out invoices.
Task Management Options
Task management is essential to project management, and it's no different when you're managing your remote team.
Task management is important because it allows you to track the progress of a project from beginning to end and ensure that each step is completed according to a strict timeline.
For example, if you're working on a website redesign for one client and then have another client who needs help with their social media strategy, task management software can help keep all of these projects organized in one place. The best invoice software platforms offer task management options that allow users to manage multiple projects simultaneously while also monitoring the status of tasks within each project.
A good app will also allow users to create teams, assign tasks between different members of the team, and assign deadlines, so everyone knows what they need to be done by when, all without having to communicate via email or phone calls constantly!
Reports
You'll need to know what items have been sold and when they're sold. In addition, you may want to track revenue by customer or product, whether an item has been shipped or not, and if any payments are late. All of these pieces of information can be found in the reports that invoice software provides.
You can generate reports automatically or manually depending on their purpose:
Automatic: Some reports will run themselves at certain times (such as daily) or after a specified number of invoices have been generated (for example, monthly). This is usually done through a setting in the program's settings window known as 'schedule,' which tells the software how often you'd like it to perform specific tasks, such as generating invoices or updating data files.
Manual: These reports require some sort of interaction from you before being generated—usually clicking on buttons within the application that trigger specific processes that generate the said report(s).
The most common types of reports you'll be able to generate on-demand include:
Packing Slips: A packing slip shows what's been ordered and should be included in the shipped package. This document is sometimes required by law, depending upon where you live.
Inventory: An inventory report will list any items that are low or out of stock, which can help prevent shortages before they occur.
Commission: A commission report can be generated to show how much each employee has earned in commissions.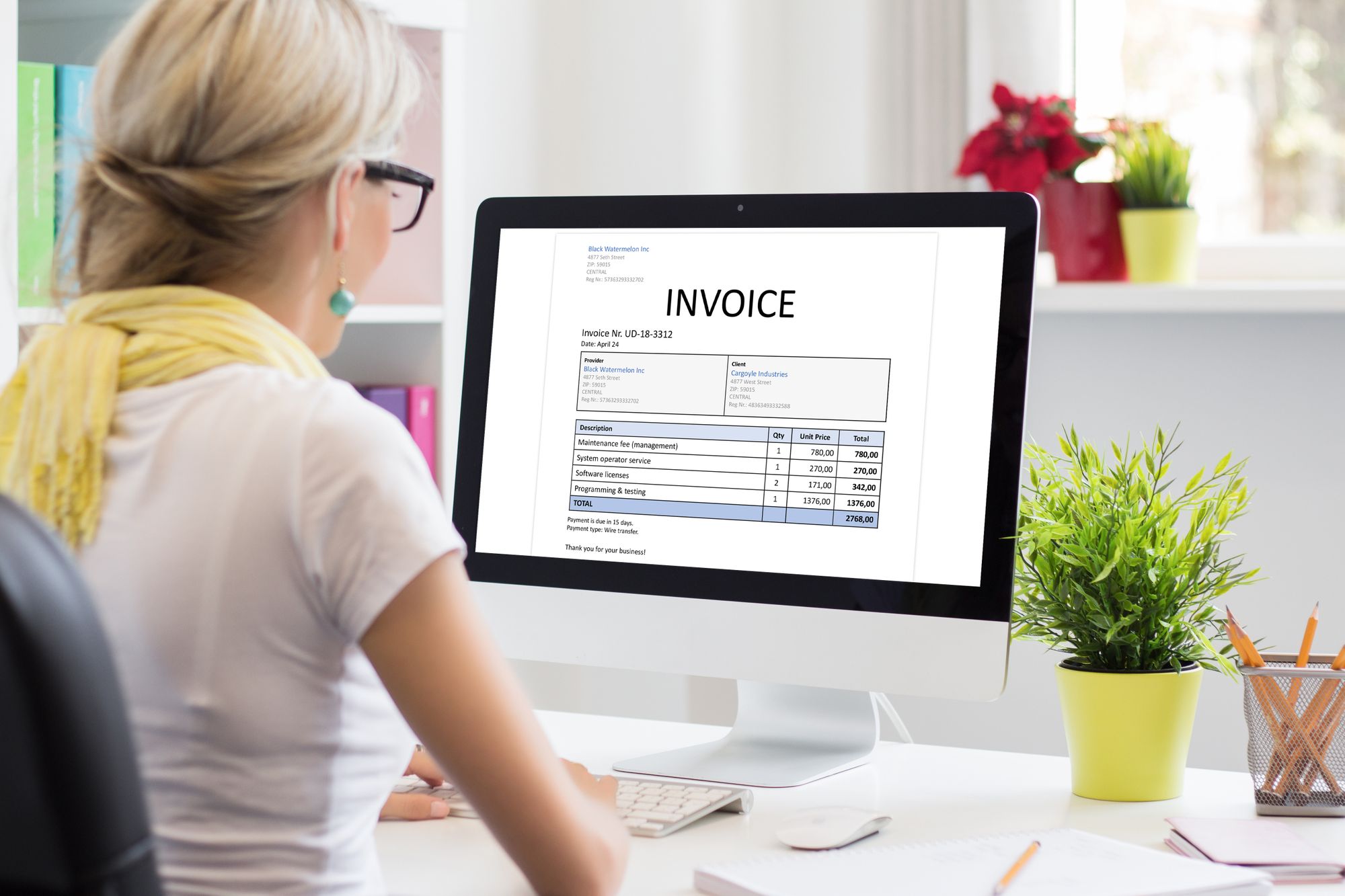 Capture Time And Expenses
When you're working remotely, it's imperative to track time and expenses. You can't send an invoice to a client if you don't know how many hours were spent on the project. And, if your business is based on hourly fees, you must track every hour so that each client understands how you arrived at your fee.
Invoice software makes this process extremely easy by allowing you to import invoices and estimates directly from your favorite project management apps into one place, where all of the information required for billing is available in one interface.
Invoicing On The Go
Being able to invoice on the go is becoming more and more important as businesses become more mobile. Therefore, you want a solution to manage your billing operations, even if there's no Internet connection.
Invoicing software should be built to minimize any data loss while working remotely. This means you can save files locally in case something happens with your connection while trying to send an invoice or attachment through email.
Accepting Online Payments
Accepting online payments can be time-consuming if you manually enter the information into your billing software. Still, using an invoicing platform that supports online payments is much easier. You can try using Invoice Simple for accepting online payments.
By connecting to a payment gateway through the invoice software, you can streamline this process by letting customers pay directly from their bank accounts or credit cards without manually entering their information.
Many of these platforms also support recurring payments, which allow clients to pay for monthly services all at once rather than on an individual basis, saving them and you time in the long run. You can learn more about recurring billing as explained at Subbly's blog on the finer details and how you can integrate it into your website.
Seamless Integration With Accounting Software And Other Apps
You will likely use various tools to manage your business as a remote worker. From email and project management software to accounting software and CRM systems, keeping track of everything that goes into running your company can be challenging.

Fortunately, invoice software allows you to seamlessly integrate all of these tools so that you have one place where all the information about your invoicing operations is stored. In addition, you can easily import data from accounting software or other apps into your invoice tool—and export information back out if needed—so that there are no inconsistencies between systems or files. This makes it easy for you and anyone who needs access to find what they need quickly and efficiently without digging through multiple documents in different locations!


Conclusion
Invoice software is an essential tool for any business but has extra benefits for remote teams. For example, it can help you manage your customers and streamline your billing process to ensure everyone gets paid on time. Best of all, plenty of options are available at various price points to find the perfect solution for your needs!

Implementing invoice software in a remote team setting takes some planning, but it's worth the effort. With professional-level features, like automatic reminders and robust reporting tools, you can focus on getting work done instead of spending time on administrative tasks. A streamlined billing process will save both time and money while improving customer satisfaction levels, too!

Author Bio
George Patel is an IT specialist. He has been servicing clients for more than eight years. He also conducts seminars and writes blogs to share his expertise. During his free time, George loves to hike and swim with friends.