How to Make the Most of the 4-Day WorkWeek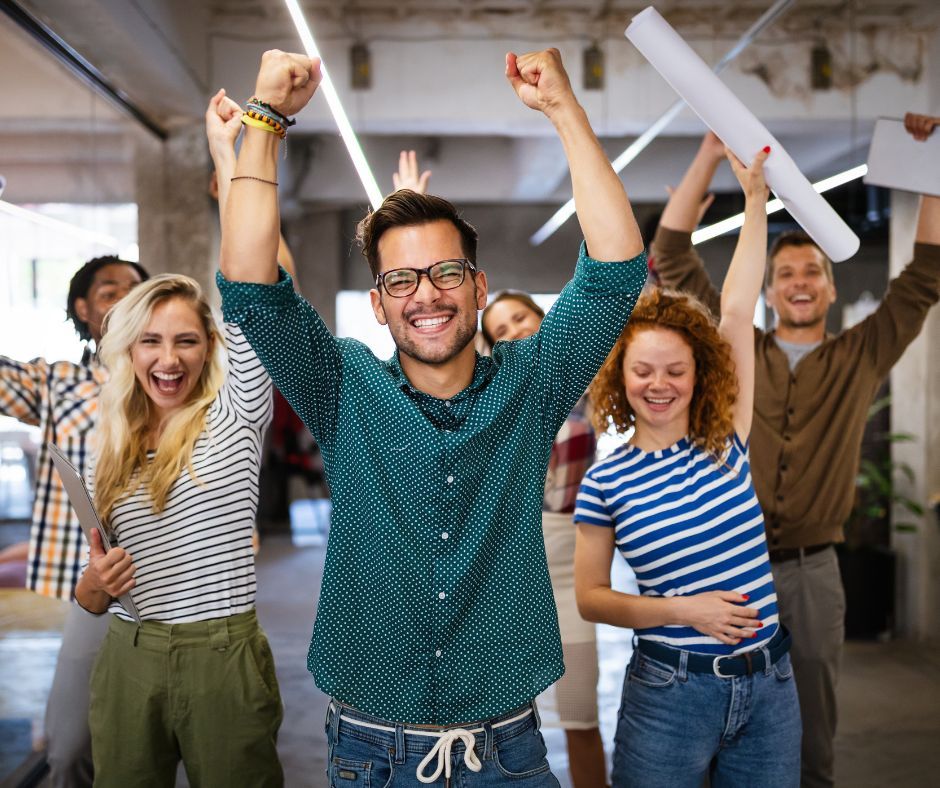 If you have the benefit of working a four-day work week, then you know how essential it is to have a firm grasp on your time and priorities.

From preventing appointment overflow to knowing which tasks to outsource, there are several strategies you need to implement if you want to make the most of your time.

But with so much to do in a day, knowing what to focus on can get tricky.

Luckily for you, we've got you covered.

In today's article, we're sharing how to make the most of your four-day work week in just a few simple steps.

Ready?

Let's go!
1. Remove unnecessary stress by getting the essentials in order
There's nothing like the pain of knowing you've got tasks looming over your head that you've been meaning to get to — but haven't. To remove unnecessary stress from your plate, you need to dedicate time to cross off everything on your list that you've been putting off.

So, in this step, start by making a list. Then make a plan to tackle each task off your list.

Have you been meaning to reorganize your home office? Spend the rest of the morning tidying up your desk and organizing your files.

Still haven't filed your Q2 taxes yet? Then, spend the afternoon getting your taxes in order or meeting your accountant for support.

Keep going until you've completed every task on your list. You'll thank us later! ;)
2. Automate your processes
When time is of the essence, automation is your best friend.

So, in this step, start by outlining your daily operations, process by process. Be sure to list the steps in each process, the tools you use, and any redundant tasks.

Here's an abbreviated example:
Morning operations: Email marketing via Mailchimp for one hour, social media marketing via Planable for two hours
Afternoon operations: Standing meeting with Tyler via Zoom for one hour, project management tasks via monday.com for two hours, standing team meeting via Zoom for one hour

Finally, consider which tools you can use to automate redundant tasks. For instance, if you have a sales team, implementing automated predictive lead scoring with Breadcrumbs.io can significantly reduce your team's time on qualifying leads.
You can also improve manual billing procedures by implementing automated systems for recurring billing and invoicing, introducing more efficiency and reducing manual errors.

Or, if you host meetings regularly, using a scheduling automation tool like Calendly can help you set recurring meetings with built-in reminders.

Here are some other examples of tasks you can automate:
Email responses
Project management tasks
Invoice reminders
Appointment booking
3. Outsource your marketing content
Marketing is incredibly time-intensive. Luckily, agencies, freelancers, and virtual assistants have changed how businesses approach their marketing output.

And the reason for that is simple.

Marketing is a business in and of itself. It requires a keen eye for strategy, research, planning, and implementation. If you don't have the skills or an in-house marketing team, you might be spending most of your time on marketing activities.

That's why outsourcing your marketing is a godsend.

In this step, make a list of all of the marketing activities you currently engage in.

For instance:
Content planning and writing for the company blog
Newsletter planning and writing
Social media marketing
Sales calls

Then, make a list of potential solutions for each activity.

For instance, instead of taking content planning and writing into your own hands, consider opting for content writing services or content planning services provided by an agency or freelancer. Or, instead of conducting sales calls, consider hiring a virtual sales assistant to take care of them for you.

And that brings us to …
4. Delegate redundant tasks to a virtual assistant or staff
Prioritize the right tasks and delegate the rest.

In this step, it's time to eliminate unnecessary, repetitive tasks.

Again, start by listing out all of your redundant responsibilities. For instance:
Email correspondence
Appointment booking
Work order processing
Data entry
Schedule organization
Meeting planning

Then, give your list an honest look. Which tasks do you have to take care of yourself? Cross these tasks off your list because you won't be delegating these.

Now, look at some of the tasks you can try to give to others. Jot down the time it usually takes you to complete these tasks. Label these tasks "gray tasks" or color them in with a gray crayon.

Next, draw a star next to each remaining task. Finally, you'll delegate these activities to a staff member or virtual assistant.

Finally, take a second look at your gray tasks. Although you might be able to take care of these todos on your own, asking the following two questions can help you decide if it's worth it:
Will this task help me move forward toward my long-term business goals?
Is this task the best use of my time?

If you answered "yes" regarding any of the tasks marked gray, you could cross them off the list — you won't be delegating these. If you answered "no" to any gray tasks, draw a star next to them — you'd be delegating these to staff or a virtual assistant.
5. Take advantage of effective time management strategies
We can't say enough about the importance of implementing effective time management strategies to make the most of your four-day work week.

Here are the time management best practices we recommend most:
Build in buffer time to prevent task or appointment overflow
Set aside 10 to 15 minutes before and after each meeting to prevent appointment overflow. Schedule your task and project deadlines two to three business days in advance to prevent task overflow.
Time block to get things done
Assign specific time blocks to complete each to-do on your list.

For instance:
9 am to 10 am: Email correspondence
10:15 am to 1:15 pm: Quality control analysis
1:30 pm to 3:30 pm: Quality control reporting

Turn your phone on do-not-disturb mode, and commit to deep focus during each time block.
Set timers to reduce lull time
Motivate yourself to keep the momentum going by setting timers when you're working on something. Set a time goal for each task and aim to complete the task before your alarm goes off. Rinse and repeat.
Track time to predict future turnarounds
Track your time on each project, task, meeting, and admin activity. Then, analyze your time patterns to predict future turnaround times better. Finally, take this tip by always aiming to beat your average turnaround time.

Work during peak energy hours
Are you an early bird, a night owl, or do you thrive during traditional work hours? Whatever the case, make the most of your time by working during your peak energy hours.
6. Use your time off wisely
A 4-day work week gives you 72 hours to commit yourself further to your personal development. This can mean doing things like advancing your education, exploring new creative passions, or taking significant steps in the direction of your biggest dreams.

On the other hand, there is nothing wrong with using that extra day off for relaxation or fun! According to a recent study, employees who use their vacation days are happier, healthier, and more productive when they return to work.

By creating some structure around your leisure time, you can ensure that you're able to relax and recharge fully so you can come back to work feeling refreshed and ready to take on whatever challenges come your way.

Yes, we're talking about work-life balance.

Here are some ways to recharge and make the most of your time off:
Make plans with a loved one or friend
Make plans by yourself — take yourself out to a movie or a quiet dinner
Do something you enjoy, such as participating in one of your favorite hobbies or reading a book you love
Integrate relaxing activities into your day, such as going for a slow walk, getting a massage, journaling, or cooking a light and healthy meal
Explore a new place in your community
Plan a weekend road trip with your best friend

Wrap up
A well-rounded understanding and awareness of how you spend your time and priorities are crucial to taking full advantage of your four-day work week.

From automating redundant tasks to getting your essentials in order, we hope the steps we shared today will help you create the work-life balance we all strive for. You deserve a life outside of work, and we want to help you achieve that.

For good measure, here's a quick recap of what we covered:
1. Remove unnecessary stress by getting the essentials in order
2. Automate your processes
3. Outsource your marketing content
4. Delegate redundant tasks to a virtual assistant or staff
5. Take advantage of effective time management strategies
6. Use your time off wisely

And that's it. Are you ready to make the most of your four-day work week?

Let us know how we can help. We have virtual assistants and qualified candidates ready to work and provide the support you need. Book a free consultation today to learn more.

Author Bio:

Ioana Wilkinson
Ioana is a freelance content writer and SEO strategist for B2B and B2C brands specializing in Business, Digital Marketing, SaaS, Tech, and Mental Health. Born in Transylvania, raised in Texas, and transplanted to Barcelona, Ioana's most recent move has taken her to sunny Mexico.