Raising Funds is Hard – Use a Virtual Elevator Pitcher to Craft the Perfect Pitch & Business Plan
Want to wow investors and secure funding for your business? Get help from a virtual elevator pitcher! Learn how they can refine your pitch, tailor your plan, and take your business to new heights.
You may have an excellent business idea, but to roll it out, you need funds. To raise funds, you require two key things – a perfect sales pitch and a foolproof business plan. It is that simple, in theory, at least! In practice, it is a different ballgame altogether. Why?
Now, you may have a knack for a specific type of business, but crafting a pitch and plan to present your knack may not be your forte. Add to it you may lack both the time and skill to craft a pitch deck and business plan. This is where a dedicated virtual assistant, the kind with a sample pitch for Jobstreet, can swoop in to save the day.
You can hire a virtual assistant. These well-trained remote employees can help you craft a righteous presentation replete with all crucial elements.
Not clear on how can virtual assistants help you raise funds by assisting with a sales pitch and business plan? Let's break up the two and examine the common role of VAs in both.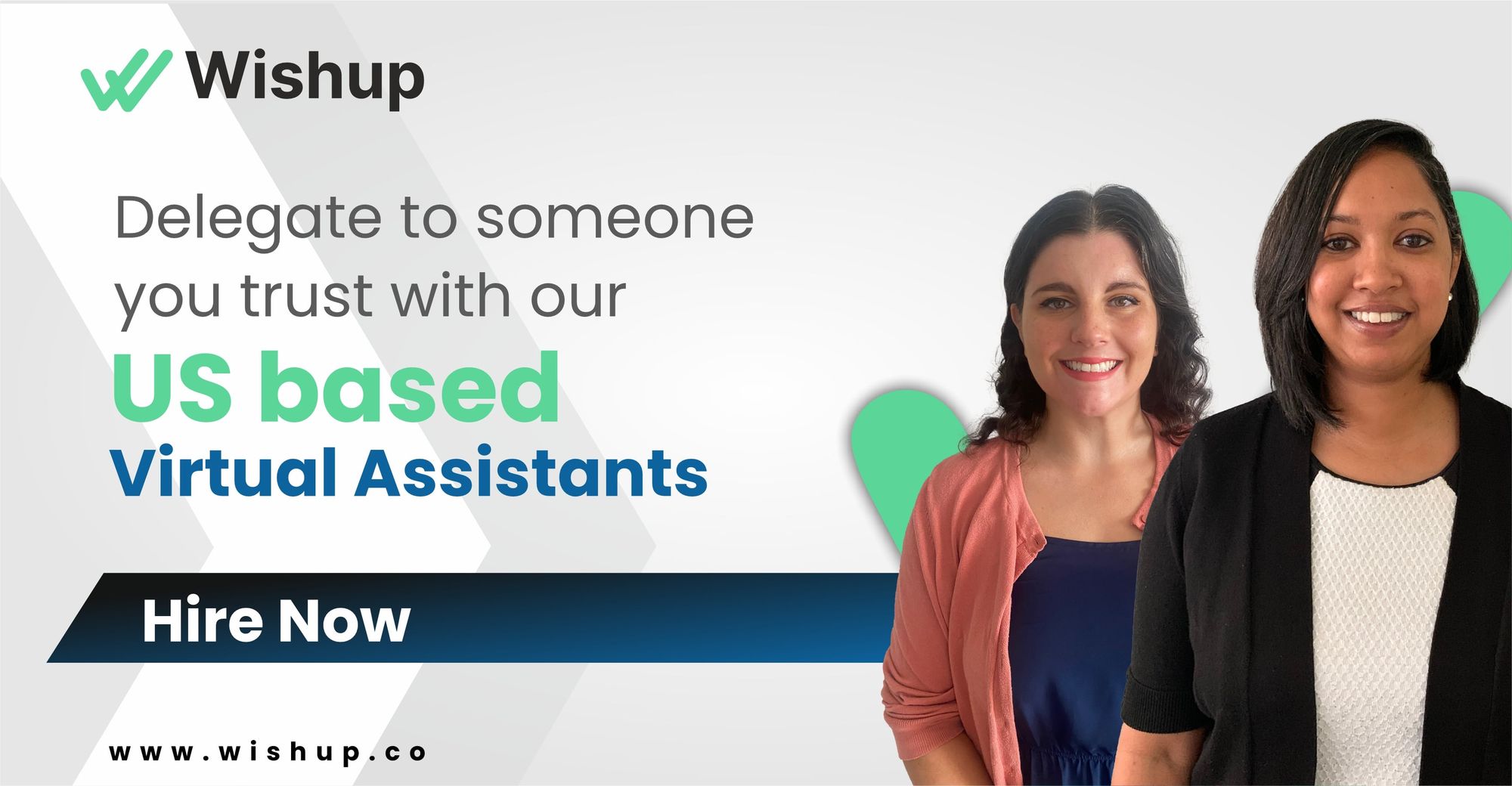 Key elements of an effective sales pitch and how can virtual assistants help with it
Here is a starter framework for a crisp and meaty sales pitch or deck. Along with providing you with a format, we have also plugged-in the portfolio for virtual assistants and the help they can provide at each step.
Slide 1: Introduction
Consider this the most critical slide in your deck. And its only purpose is to introduce your business offering concisely. You and your assistant will spend the maximum amount of time crafting this slide as it will create the first impression of your business for your investors.
Your introduction must create your contact details, limited text, company branding, and a slogan or offer an explainer sentence. You can provide this information to a virtual assistant and let them create a template layout for this slide.
Slide 2: Problem statement for elevator pitchers
As the name suggests, this slide is all about empathizing with future customers' challenges. Talk about how you, as a brand, are aware of the biggest challenge within your domain. If possible, describe a theoretical problem with a real-world situation.
Your slide can contain examples or testimonials of leads facing a particular problem. You can even use a statistic here, which your virtual assistant can research for you. A VA can also help you collect testimonials from previous customers to include in the presentation.
Slide 3: Placing your offering as a solution
It's an incomplete practice to point out only the challenges without offering a solution. So, in slide 3, after introducing them to the problem, place your product as the ultimate solution. But don't waste your time talking about all the features of your product. Keep in mind that the purpose of a sales pitch is to provide an overview of your offering.
Your slide can contain an example of a customer whom your product helped, which can be researched and pulled in by a virtual assistant.
Slide 4: Talking about the market potential
Here you can instruct your virtual assistant to research the market potential of your offering. They can specifically forage data for your offering as they know how to make a pitch in Jobstreet and other portals. For example, they can help you find your TAM or total addressable market. They can also conduct in-depth research to help you create your target audience personas.
Slide 5: Discussing the product
Isn't this similar to slide 3? Not really; while your solution slide covers your product's value proposition, this slide covers your product features. What exactly are you building? Here, you can ask your virtual assistant to include screenshots, mockups, videos, or still images of your product.
Slide 6: Including a pilot study
If you haven't officially rolled out your product, at least conduct a pilot study and share the findings, especially any positive reactions, with your virtual assistant. They can put these together on one or two slides, if need be, to validate your product for investors.
You can also provide them with data on key metrics based on the pilot experiment, which they can include in the presentation.
Slide 7: Disclosing the team
If you have a robust team, you should let your investors know. This boosts their confidence in your company. It also leaves them with the impression that you have hired the right people for the job. But you often don't have the time to chase after your subordinates or team members to collect their pictures and profile statements to include in your sales pitch.
Also, why should you? Your time is far more useful and should be leveraged for other core activities, such as strategy building, business development, etc. A virtual assistant can just as easily take this activity off your hands. They can include a slide that reveals all your team members and their credential, which can ultimately add weight to your presentation.
Slide 8: Talking of competition
Avoid not acknowledging your competitors. This will make your investors feel like you're hiding something. Sure, don't acknowledge them in the first slide, but do get your virtual assistant to research your competitors and dedicate a slide to them. You can then personally add a few sentences on how you plan to counter them or if you need to do so altogether.
Slide 9: Future financial projections
A sales pitch without financial projections will not get you anywhere with investors. Therefore, include your current earnings and how much growth you expect year-on-year. It is best to show financial projections through charts and graphs, which your virtual assistants are adept at creating. Simply provide them with the number and have them handle the rest.
Slide 10: Include the sum you need
How much money do you need to scale your business or achieve the financial projections you disclosed in the earlier slide? You must include the answer to this question as clearly as possible. Don't simply provide a total amount. Include a breakup.
Here, you can ask your virtual assistant to collate past invoices, billing information, and overhead expenses and make the necessary calculations to reach a figure. Of course, you can make additions or subtractions to it and have them include it in the final slide.
Key elements of an elevator pitch business plan and how can virtual assistants help with it

Why we discussed crafting a sales pitch first is because you simply need to add/replace a few slides to convert it into a business plan. Of course, you can create one from scratch, but this is a secret hack some entrepreneurs use. We think it may work in your case. So, here's how you start.
When drafting a business plan, remove slides 2, 5, 6, and 8. So, now, your business plan will contain slide 1 of introduction, slide 3 of product solution, slide 4 of market potential, slide 7 of team members, slide 9 of future financial projections, and slide 10 of funds or sum required.
While you already know what goes in these slides and how virtual assistants can help you craft them (refer above), here are a few more slides you need to add to your business plan.
A slide of the executive summary
This document or slide should carry a crisp paragraph or two that gives a gist of your business. Know that a virtual assistant can help you draft one or create one on their own.
A slide on your marketing and sales plan
Your business plan must feature how you plan to get the word of your product out. Simply speaking, it should detail your sales and marketing plan. Which marketing platforms should you target, the incentive structure your competitors use, the commission structure your salespeople should be entitled to, etc.?
Doing this on your own is overwhelming, which is why your virtual assistant can easily conduct the research required to answer these questions.
A slide on the exit strategy
Investors are interested to know how they can cash out should any issues arise in the future. Therefore, you must present an exit strategy through your business plan. Whether you wish to grow the company and sell it off once it hits a certain milestone or simply provide them lifetime equity as the company grows, put it in your business plan.
You can formulate an exit strategy and ask your assistant to draft it, especially if they have good written or communication skills.
Once you have these ready, your final business plan will carry this format.

Slide/ page 1 – Introduction (same as the sales pitch)
Slide/ page 2 – Executive summary
Slide/ page 3 – Product solution (same as the sales pitch - you can add a small problem statement on this slide itself)
Slide/ page 4 - Market potential (same as the sales pitch)
Slide/ page 5 – sales and marketing plan
Slide/ page 6 – Disclosing the management team and their credentials (same as the sales pitch)
Slide/ page 7 - Future financial predictions (same as the sales pitch)
Slide/ page 8 – Exit strategy
Slide/ page 9 – The sum you need (same as the sales pitch)
Want to hire a virtual assistant and get started on drafting your sales pitch and business plan?
Turn to Wishup.co. We offer pre-vetted and trained remote assistants for a wide array of tasks, including building your sales pitch and business plan. Here are some of the things our portfolio of virtual assistants can help you with, in addition to conducting research and designing presentations.
Inbox management
Scheduling and managing calendar
Data entry
Customer support
Record expenses and create invoices
Update and maintain CRM
Create presentations and generate daily reports
And much more.
Why hire from Wishup?
We can help you build an entirely remote team within 24 hours, that too at pocket-friendly prices. Here are the top five reasons why hiring a virtual assistant from us makes sense.
Gain access to global talent – we have a ready network of professionals waiting to assist entrepreneurs around the globe. So, whether you require assistance catering to the American market while operating out of some other country or want to hire talent indigenous talent for your local market, we have both options for you.
Try till you find the right fit – we have a no-questions-asked replacement policy. For some reason, if you are unable to carry on with the virtual assistant you hire through us, we can replace them for you instantly. We do this to ensure your work remains uninterrupted.
Well-trained assistance – we provide world-class training to the virtual assistants within our network. This reduces their learning curve by the time they come to work for you. You simply need to provide them with a quick orientation and introduce them to their roles and responsibilities.
Quick onboarding – Since we have a pool of virtual professionals ready with all documentation in place and NDAs signed, you don't need to go through a ton of paperwork formalities before getting them to start work.
Cost-effective – You can hire virtual assistants through us for as little as $9 per hour. Even though they are fully committed to your company, you don't need to provide them with benefits or insurance. This reduces your overhead costs.
So, what comes next?
Crafting the perfect pitch and business plan is a team effort, which requires the right portfolio of virtual assistants. Hire them at Wishup by keying in any particular specialty you require. Yes, we boast a solid network of remote assistants that are capable of performing niche tasks, ranging from – finance and accounting and data analytics to corporate communication. Book a free consultation and drop an email at [email protected] today!