How to Take Better Meeting Notes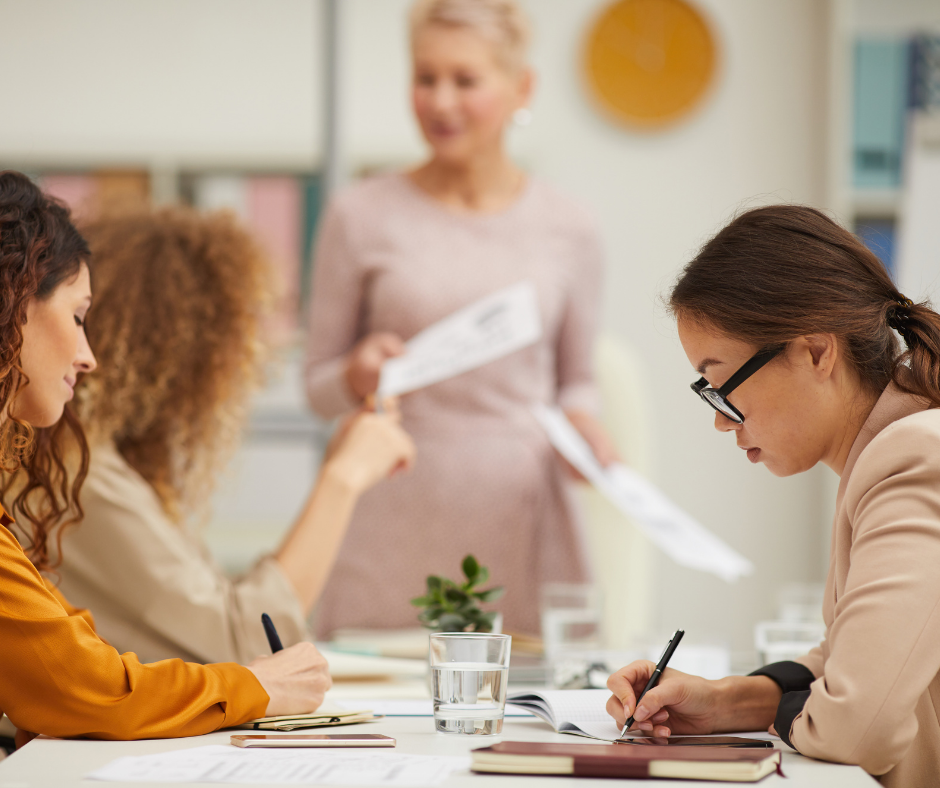 Photo by Luke Southern on Unsplash
"Okay. I'm going to focus, pay attention, and remember all of this." is what most of us plan before a meeting. But, right after the meeting ends, some of us just space out and forget most of the details.
Well, active listening and taking notes simultaneously is not a piece of cake, after all. That's probably the reason why many of us don't take notes at all and choose to just listen to it instead. Even when you take notes, it's easy to write down the least important stuff and even end up doodling.
Meeting notes are much more crucial than we think. They help us remember more details about the meetings and the people attending them. You can also power up your job performance and improve your organization from the notes.

Whether it's a big brainstorming session, an interview with a client, or regular meetings with co-workers, meeting notes play a significant role in providing a record of the discussion for future reference.
We'll break down some actionable tips to help you write better meeting notes. Let's dive in!
Tip #1. Start with the basics of the story
As you're taking note of crucial points, it seems like a good idea to start with the most basic and set the context, right? This way, you do not only remember what this meeting was all about but understand what you should start doing after it ends.
Put down all the details about the meeting, including:
Date, time, and location
The purpose of the meeting
Who attended the meeting
The desired outcomes
Actions and next steps
Deadlines
Those points might be too obvious for you, but it's often overlooked. Also, it's crucial for people who didn't attend the meeting.
Tip #2. Write down what happened in each section of the meeting and keep it as a timeline
That is an essential part of writing meeting notes. You need to write down every crucial point that happened during the meeting.
For instance, if you were talking about a new project during your meeting, it's good to write down all the details of this project from start to finish. You can also include your personal thoughts and opinions about this project.
Another example is if someone brings up something that may require follow-up later, make sure to write their name by that point. So, you can remind yourself or others when it comes time to follow up on those decisions or review them later on.
Tip #3. Use simple language and keep it short
Meeting notes should be easy to read and understand. It's not a lengthy document but a summary of all the critical points in the meeting.
If the notes are messy, unorganized, and unclear at first glance, you're not getting much use out of them.
That's why it's worth noting that simple language is always best for writing meeting notes. You don't want to use too many long words or complicated sentence structures that will only confuse yourself and others when they look over your notes.
Bullet points and keywords can help you summarize your notes, making your notes shorter but still comprehensive.
You can also consider using shorthand, symbols, acronyms, or abbreviations to quickly get common phrases or ideas into the paper. Don't forget to review them later, so you'll always remember what those shorthands mean.
Tip #4. Don't write down everything that is said
While it's important to remember what was said during the meeting, you don't need to write down every word. Whether it's from a speaker or an explainer video that's shown in the meeting, first, it's tough to write at the speed of someone talking. Second, it's just a waste of both time and energy.
In other words, capturing every word may cause confusion and make your notes very long and difficult to understand. Meetings consist of a lot of conversation, but it doesn't mean that every word of it is necessary for notes.
Only write down the main points of what was discussed. Then, you can use your judgment to decide which are the key insights and which are not.
If you find it much easier to get the critical insights after the meeting from the whole conversation, make sure you don't miss a thing. Some transcribing tools allow you to record all the discussions in the meeting. Then, you can quickly parse out the regular conversation from the key points and action items at a glance.
Or, now that remote working has become a new norm for some of us and you still rely on virtual meetings, many video conference software also provide a built-in recording feature. You can use them to record all of the conversations that are going on during the meeting.
Tip #5. Use a pre-built note-taking template
Using pre-built note-taking templates in a meeting note app  can save your time as you don't have to prep or format as you go. It also makes  your notes more organized and structured.
Whether it's you or someone else in the organization who takes notes, all of the notes will have the same consistent structure and format, so everyone on the team will understand what information to expect.
Tip #6. Find the note-taking method that's right for you
Taking meeting notes might simply seem like jotting down the important points word for word. When you want to delve into note-taking all the important words, there are some methods you can follow.
There's no one-size-fits-all method to writing effective meeting notes. Everyone has their own style of learning– which means everyone takes meeting notes differently. Therefore, it's crucial to find out how you can take notes efficiently.
Here are some standard note-taking methods.
The Outline Method
The point of the method is to take notes without overwhelming yourself, so you still can pay full attention to the meeting while having a good record of it for your reference. Then, you select four or five key points and write more in-depth sub-points.

Source: GoodNotes Blog
The Cornell Method
There are usually three columns of the notes; a larger column on the right (your actual notes") is to highlight key ideas, while a smaller one (called "cue") on the left breaks down the details of the key ideas. The last column, usually at the bottom, is for the summary.

Source: The Cornell Daily
Mind Mapping Method
This method serves as a visual aid for how every topic is related to each other. You can start with broad general ideas, and during the course, or when you are reviewing, you can add sub-concepts to those branches.

Source: ZHAW
Flow Notes Method
This method can be a go-to if you want to write a really quick meeting note and save time in reviewing. First, you'll be jotting down topics, then start drawing arrows and making doodles, diagrams, and graphs to get a general idea out there.

Source: Routine
Writing on Slides Method
This is for people who can't be bothered to take extensive notes. When your meeting uses a presentation, ask the presenter if they could share the file so you can download them online, print them off, and start writing away on them. If there's a presentation video involved, you might still need to make a summary of it.
Tip #7. Always get back to the notes
Right after the meeting, it's always best to give your notes some review while the whole topic is still fresh in your mind. Then, you can correct any typos or errors, fill gaps, and add additional information as appropriate.
Reviewing your meeting notes also allows you to make them more comprehensive and neater, making them easy to retain.
Tip #8. Use an accessible digital platform to share the notes
The best way to keep your meeting notes organized is to create a centralized space where all of your team members have access to the notes. This way, everyone is on the same page, and no one is left behind.
When you store the meeting notes on an accessible platform, you also show that you care about open communication and keep everyone informed.
When someone misses the meeting, they can still catch up by reading the notes. Plus, if you missed any points, your team members can effortlessly add them to the follow-up notes.
Tip #9. Utilize writing tools
When you use laptops to write notes, you can now utilize writing tools to help you write faster and more accurately. Thanks to the internet
Writing tools like Grammarly or Hemmingway App provide spelling, punctuation, and grammar checks. Meanwhile, tools like Evernote and Beenote allow you to take, organize, and manage notes digitally.
Choose tools that can fulfill your needs and meet your preferences and budget.
Wrapping Up
Actively taking notes during meetings can help you focus and better understand the main concepts of the specific topic. If you've been chosen as the sacred scribe of your meeting, you need to understand the ins and outs of writing and sharing the notes with your team.

We can even say that good meeting note-taking is how organizations get a return on the investment of all that meeting time they've conducted. After all, an organization that can build and maintain records of all its strategies and decisions would find it much easier to learn from the past to make better, faster decisions.

Author

Andre Oentoro is the founder of Breadnbeyond, an award-winning explainer video company. He helps businesses increase conversion rates, close more sales, and get positive ROI from explainer videos (in that order).

Twitter: @breadnbeyond
Email: [email protected]
LinkedIn: Andre Oentoro