How To Turn Your Startup Idea Into Reality In 2022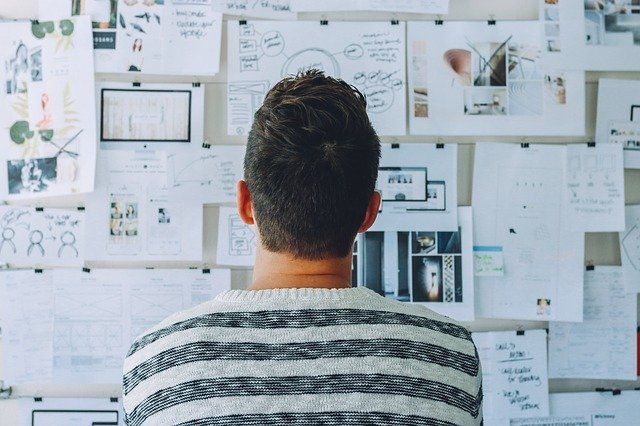 Many people dream of being their own bosses. Starting a business is one way to leave your 9-5 job and chase financial independence.
The idea sounds exciting, but it takes more than a desire to start and run a successful business.
There are tons of challenges standing between you and success, and you need to beat them to reach your goals. So, lucky for you, we will highlight all the essential things you need to do or keep in mind to turn your startup idea into reality.
Make Sure You're Solving a Problem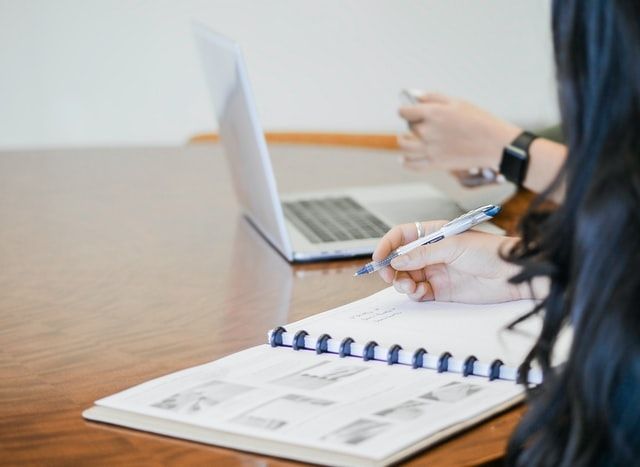 When you're excited about an idea, it's easy to overlook its viability. It sounds cool to you, but does the market need it?
If nobody needs your product or service, there's no business for you.
Failing to provide a solution with a market need leads to the failure of about 34% of startups. Therefore, to succeed, your idea must solve a problem for your target consumers.
The best way to discover whether your solution is necessary is by studying the market.
Is the problem you want to solve severe enough that customers are willing to pay for your solution?
Is it frequent and replicable enough to support a business in the long term?
It also pays off to first research your target market before settling on an idea. First, find out what problems they are facing, then use that to form the basis of your vision. With this approach, you'll end up with a solution with guaranteed demand.
Consider Tesla; they offered a solution that fixed big problems of the Transportation Industry and Environmental Conservation. Result? They spend 0$ on marketing and yet are the most valued Automobile Manufacturer.
Make Sure You're Passionate About It
Having an idea that solves problems and can make you money is a great place to start.
But, if you're not passionate about it, you might not get far. When you love what you do, you're more likely to spend a lot of time learning how you can achieve success. You'll also have more motivation to stick with your idea in the face of challenges.
Without passion, it will be easy to ditch your idea and move on to the next thing.
If you keep doing this, you might never be able to nurture an idea long enough to turn it into a successful business.
Passion is also vital for customer service. Customers are less likely to return if they notice you lack enthusiasm for the solutions you offer. On the other hand, consumers want someone happy to serve them because it shows you'll do your best to help them.
Do Market Analysis
Each year, there's an increasing number of new businesses joining various markets. For example, in 2020, entrepreneurs registered more than 4 million new businesses in the US. This figure was an increase of about 24% from the number of startups in 2019.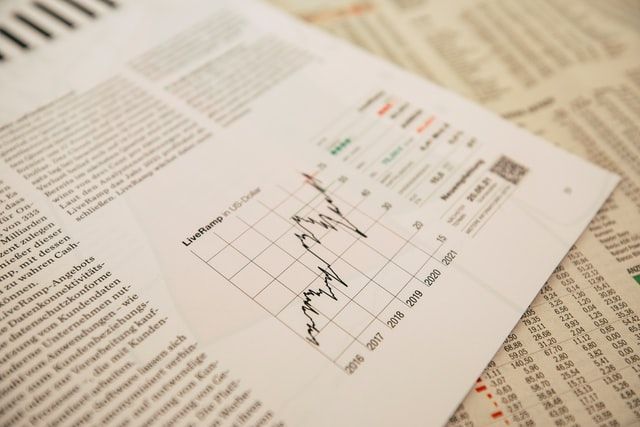 These stats show that whichever market you're venturing into, you already have new and established competitors. In such a case, the biggest mistake you can make as an aspiring entrepreneur is beginning a company without analyzing the market.
Market analysis helps you:
Understand your customers
Know your competitors
Be aware of the product demand
With proper analysis, you'll also learn about the challenges to expect and how to overcome them. In the end, you'll avoid costly mistakes and fine-tune your market penetration strategy to favor your startup.
Analyzing your market also allows you to identify ways to offer a product that's better and different. So despite the number of competitors, it's possible to find an area in need of improvement. This way, your solution will be more attractive to consumers.
Create a Prototype
Before beginning production for your product launch, create a prototype.
A prototype brings your idea to life and allows you to test it in your target market before the official launch. Bypassing this stage leaves probability for several mistakes that can hurt your launch and negatively impact your company.
Don't reinvent the wheel. Your product can be unique without reinventing everything. Instead, use pre-built SDK platforms, open-source packages, and existing APIs to obtain your basic prototype functionality, just like lego bricks.
For example, if you're making a gig-economy app for influencers to connect with sponsors, but you don't specialize in online contracting or payments, you shouldn't invent your own but instead leverage mature online payment systems or even APIs for electronic signatures.
When you introduce a prototype to your target market, you get to see whether it serves the purpose. Keeping the product market fit in mind always helps.
Once you receive consumer feedback, you'll get ideas about improvements that make it more satisfying. In the end, you'll launch a product with no shortcomings and which is more helpful to customers.
Having a prototype also makes it easier to attract investors. Many serious investors will be unwilling to go on just with your ideas. A prototype is a more concrete way of convincing them that your vision is actionable and sellable.
Conduct Focus Groups
Besides testing your prototype in the market, conducting focus groups is another way to get crucial feedback on your idea. Your focus group should include about 8-10 people from your target demographic.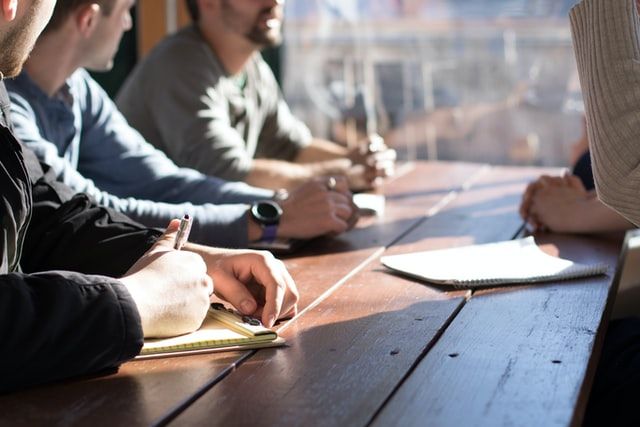 When choosing participants in your focus group, look for people not familiar with each other or aware of you. That creates the perfect environment for honest discussion. In addition, if your product is in the market, ensure that the group is a mix of existing and new customers who have not used it before.
Provide the group with information about your idea, then interview them to discover what they think about it.
Here, you'll find out whether your target market finds your solution helpful. Successful focus groups should generate ideas, opinions, and suggestions that help you improve your business strategy.
Once the discussions are over, go through the process of iteration. Refine and update your marketing strategies after considering the feedback you received. The result will be a more foolproof business plan.
Identify Investors
Many entrepreneurs rely on business loans and personal savings to start their startups. But, often, these funding sources are not enough to run the business until they start generating profit. Hence, lack of funding is the second most common reason why startups fail.
Looking for investors is a great way to cushion your business against funding woes. Investors will inject capital into your business, making it easier to launch and survive the first few years.
First, however, you need to find out whether your business needs investors. Of course, you don't need investors if you have enough capital and don't wish to take on partners. But, if additional financial backing can up your chances of success, go right ahead.
To find the right investor for your startup, go for someone who offers more than money. The best investors are knowledgeable and can offer advice on how to get ahead in the industry. In addition, find someone passionate about your idea.
An investor who believes in your idea will happily help you find other investors.
Give Yourself Deadlines
When you have a supervisor looking over your shoulder, you're motivated to finish tasks and reach goals on time. But when you're your boss, it's easy to lose the sense of urgency. If this happens with your startup, you're setting yourself up for failure.
So, whether you are planning to launch a headless B2B eCommerce platform ,a composable commerce platform, or a small single-vendor eCommerce platform, make sure to define clear deadlines for each step you are going to take to achieve your goal.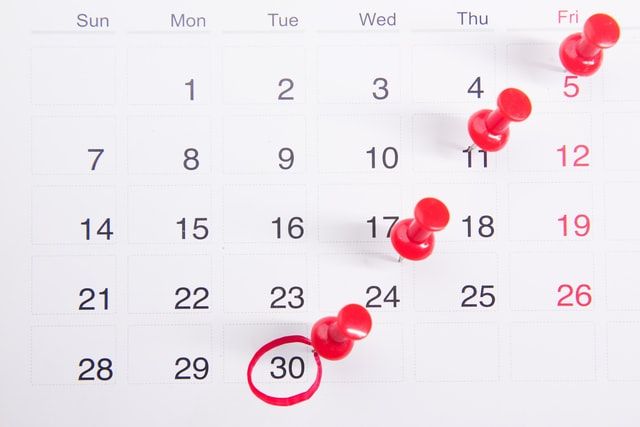 Avoid this pitfall by giving yourself deadlines. Deadlines are essential during pre-launch and also afterward.
Create a plan that identifies tasks that you need to accomplish and by which time. By allocating time frames to different tasks, you'll get closer to your goal faster.
Having a timeline plan also ensures that you accomplish projects in order of priority. With every complete project, you'll feel more confident, and your goals will seem achievable. Deadlines are also a great way to motivate your team and keep them focused on the task at hand.
Dedicating yourself to getting things moving and done on time shields you from setbacks such as unsatisfied customers or a poorly implemented business plan.
Work With the Right People
In an analysis of 111 unsuccessful startups, CB Insights found that 14% failed due to poor team organization. Other probable reasons were poor distribution of roles, disharmony among investors, and lack of drive.
To succeed, you need the right partners, accredited investors, employees, and suppliers on your team. You don't want a supplier who'll delay your operations, a partner who shirks their responsibilities, or unqualified staff members.
They should share the core values of your business, your determination to succeed, and fulfill their responsibilities diligently.
Without this harmony, you'll have a hard time making decisions, implementing them, or even solving problems.
To end up with the right people on your team, choose business partners who share your dreams and passion. Such a partner will offer helpful insight and work with you, not against you. Also, hire staff with the skills and experience that are necessary for your business.
With qualified staff, you'll run into fewer operational problems.
Know Your Market Inside Out
Market research is necessary throughout the life of your startup. Staying on top of trends involving products, customers, and your competitors is key to longevity. In addition, it allows you to know your market inside and out, which is crucial for wise decision-making.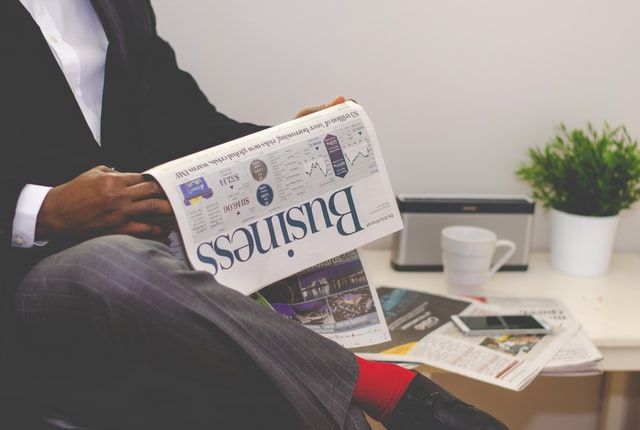 When you're knowledgeable about your target consumers, you can fine-tune your solutions to their evolving needs.
If you don't stay up to date on what they're seeking, you'll end up with an outdated product while your competitors offer better options.
Demand in your market might fluctuate throughout the year, rising in some months and falling in others. Only by knowing your market well can you plan for increased or reduced product production to avoid losses.
Familiarizing yourself with your competitors places you in an excellent position to take advantage of their weaknesses. For example, if their product or marketing strategy lacks an area, filling that gap will bring customers your way.
Go All Out on Your Launch Strategy
Your product launch can either make or break your business. It is the best time to make both your product and company visible to your target market. Any mistakes made at this point can have far-reaching consequences that put your success at stake.
A go-to-market strategy is essential because it helps you figure out the best ways to share the story and message of your brand.
With a strategy, you'll know how to make the market aware of your product and create a great first impression.
To create a foolproof launch strategy, identify the proper channels to share your message. You should consider:
The right channel is where your target demographic is.
Building buzz for your grand opening is very important as it can ensure that your brand gets off on the right foot with your target customers.
It's also a wise idea to include an event where your team interacts with customers. The event can be at a physical location or online through a webinar. Launch events are great for generating interest around a new product.
Go All Out on Branding
As a startup, it can be hard to gain and keep customers' attention. It's more complicated when you have no brand identity. When nothing identifies you to customers, it's difficult for them to find you again.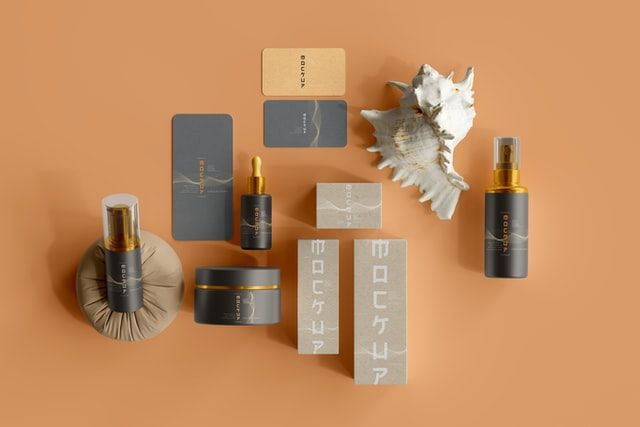 In addition, customers show interest in a business that looks professional and organized, and that's the impression great branding gives. Branding connects your business to your audience, makes your products memorable, and differentiates you from competitors.
Your brand should be harmonious with what your company stands for. It should also resonate with your customers and complement the product you're selling. To achieve this, you need to select:
Feedback from your target demographic can help you choose the most fitting design.
Next, you need to present your brand consistently. Incorporate your brand design in your product packages, staff uniforms, social media pages, blogs, and other advertising channels.
This consistency sets you up for higher revenue due to increased recognition.
Build Resilience and Believe in Your Business
About 80% of new startups survive the first year, and only half make it to the five-year mark. Barely a third make it to their tenth anniversary. There are many reasons why many startups struggle, including:
You'll have better chances of overcoming these setbacks and keeping your startup afloat if you're resilient and believe in your business. For many entrepreneurs, this is what makes the difference between failure and success.
5% of startups fail because their owners are unable to bounce back from setbacks and lose passion.
Resilience helps you recover from setbacks and adapt to change. A positive attitude, passion for what you're doing, and coping strategies will make you resilient.
Surviving setbacks is easier if you believe in what you do. Otherwise, your motivation will run out quickly in the face of challenges.
Get Inspired by These Businesses
Many of the big businesses around were once struggling startups that almost didn't make it. For others, their founders never envisioned they would get as big as they did.
Airbnb and Facebook are fitting examples:
Airbnb

Airbnb began as an idea by two roommates who rented out airbeds in their apartment to raise the rent in 2007. After successfully hosting three guests for $80 a night each, Brian Chesky and Joe Gebbia went ahead to launch a site named Airbedandbreakfast.com in 2008.
Before Airbnb got its first investor in 2009, the founders got into debt and started selling cereal to finance their startup.
Seven investors also rejected them. Today, the company is worth billions of dollars, something they would never have achieved had they given up too soon.
Facebook
When Mark Zuckerberg first developed Facebook, it was only for the students at Harvard. Its first name was FaceMash, and it shut down the school once, with the consequence being that Harvard canceled the project.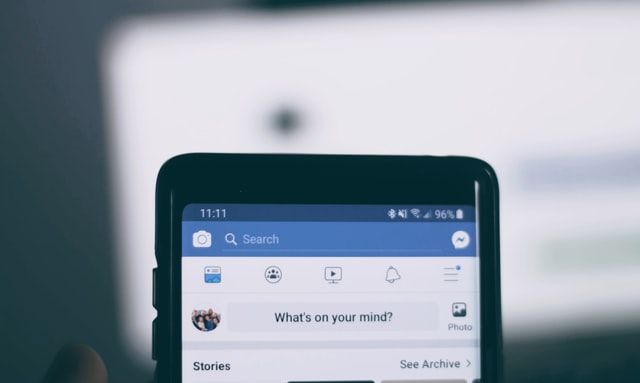 As its popularity grew, students from other schools were allowed to join.
Two years later, it was open to everyone with an email address and above 13 years old. Today, Facebook is the largest social media network in the world.
Conclusion
Planning is essential to your startup's survival. Research, analyze, and learn from those who succeeded before you. Find out what made others fail so you can avoid costly mistakes.
Be prepared for unpleasant surprises, and equip yourself with resources to overcome obstacles. The U.S. Small Business Administration or America's Small Business Development Center is an excellent place to start.
As long as you provide a solution with a constant market need, you have a real shot at success.
Keep in mind that the need for new or revamped solutions is prominent in the modern digital world. Keep up with the evolving demands, and your business will remain relevant and profitable in the long run.
Author Bio -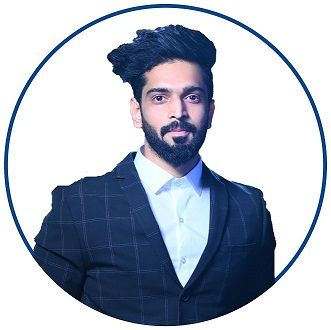 Yash Chawlani, known by his personal brand Merlin is also the founder of Marveta, a result-oriented digital marketing agency. He specializes in SEO and Content Marketing, and thus, delivering value to B2B companies was what resulted in Marveta growing to a 7 figure revenue agency within a year. He is also featured in major publications like G2, Business2Community, SmallBizTrends, and more.