How Virtual Assistant Can Get Your Business Ready for the Holidays
By seeking the help of a qualified Virtual Assistant, you can gain the time you need to put some joy back into your holidays this season. Check out ways a VA can help get your business ready for holidays.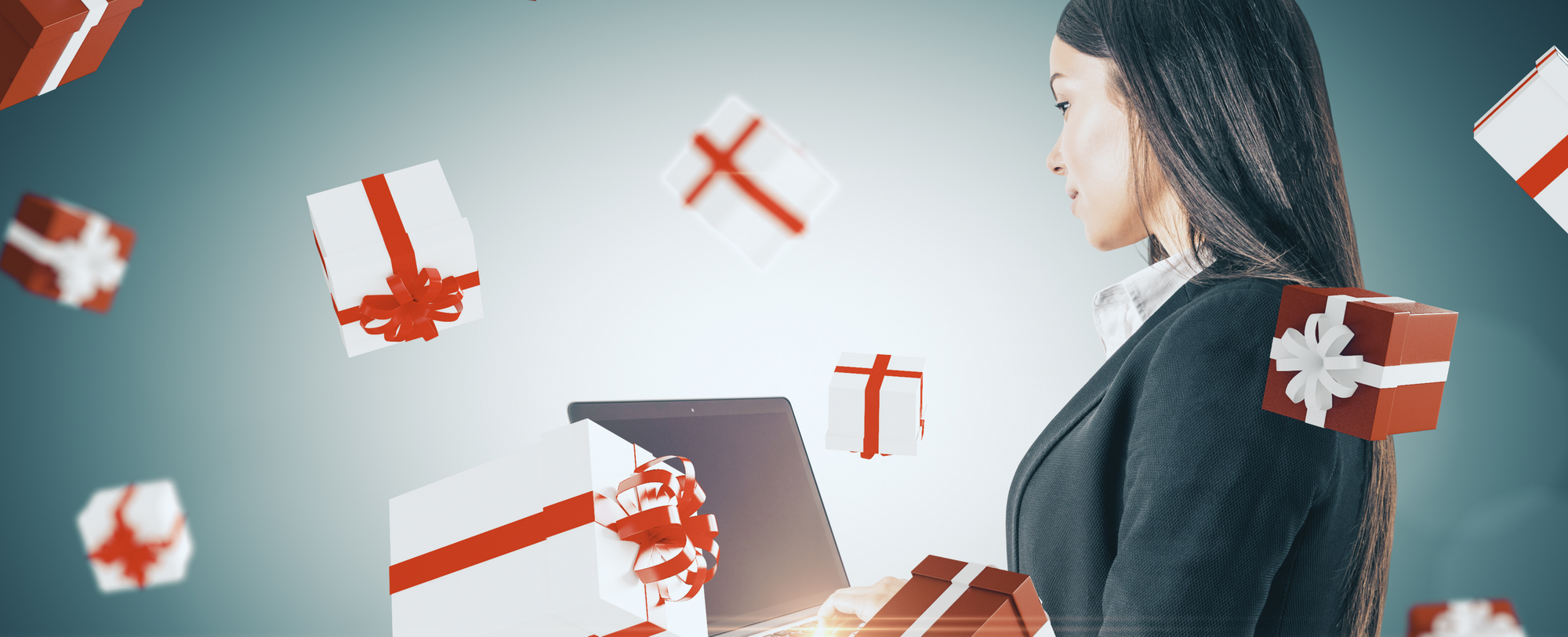 We're on the cusp of the holiday season, and what does that mean for business owners?
A really stressful and chaotic time!
Between holiday arrangements for work and home, orders overflowing, and schedules clashing, you are being pulled in different directions, making it impossible for you to enjoy during holidays.
But what if there is a solution to that and a cost-effective one?
If you want to relax and enjoy the holidays and head into the new year rejuvenated, it's time you get yourself a gift: A Virtual Assistant.
Virtual assistants can help you in more ways than one to get your business ready for the crazy holiday season. They are the preferred choice by business owners worldwide during festive seasons due to their multi-tasking skills, round-the-clock availability, and experience handling a wide range of tasks efficiently.
Sound's interesting, right?
Well, let's learn a bit more about virtual assistants, the different types of virtual assistants, and how you can get one onboard within 24 hours.

What is a virtual assistant?

Online personal assistants are highly skilled, trained, and experienced professionals who work remotely to help businesses manage their administrative and executive tasks. Virtual assistants have diverse skill sets and are available for varied tasks such as personal assistance, administrative assistance, bookkeeping, etc.
Virtual assistants usually work with multiple clients, due to which they have considerable experience and expertise in executing even the most difficult of tasks you can allot to them. Another added advantage of working with an online assistant is that you can hire them for just a few hours per week or for as many months as you require, based on your business needs.
This flexibility is especially beneficial for small business owners who do not want to commit themselves to hire somebody for fixed hours or be restricted by long-term contracts.

Benefits of hiring a virtual assistant?

Multiple skill sets, global experience, and high efficiency are some of the benefits of hiring virtual assistants. However, what they bring to the table is much more than all this. Some of the key benefits of hiring virtual assistants are:
Highly cost-effective: As compared to onsite employees, hiring virtual assistants is much more cost-effective and can lead to substantial savings for your business. You do not need to invest in office infrastructure or equipment while hiring them. Moreover, you also save on office rentals since they work from a remote location and do not need to visit your office in person.
No hidden costs: When you hire an online assistant, you don't have to worry about any hidden or additional costs such as taxes, health benefits, paid leaves, etc. All you need to do is pay them their hourly hiring rate, that's it.
Moreover, there are no recruitment costs involved in hiring a virtual assistant, as you do not need to place an ad for them or approach a recruitment agency. Just contact virtual assistance providers, such as Wishup, share your requirements and get ready to onboard one with the skillsets specified by you.
Hire the best of global talent: Geographical boundaries will no longer limit your quest for the best talent for your organization. When you hire an assistant, you can select one from anywhere in the world based on the skill sets your business needs.
Flexible approach to staffing: With no long-term binding contracts or restrictions, you can hire virtual assistants for specific projects or timelines. You do not need to worry about any long-term commitments or having to fire your team once the project is complete. You also have the flexibility to hire more virtual assistants easily (Wishup can help you onboard new virtual assistants, within 24 hours) as your business grows and you scale up your operations.
Let's now take a look at the different categories of virtual assistants Wishup offers and how they can get your business ready for the holidays.
Need to give gifts to your employees, subcontractors, or most valued clients?
But you don't have the time on your hands.
To make things easier, you can ask your virtual assistant to research and shortlist the best gifts and share them with you. All you need to do, then, is select the ones you feel are appropriate. They can then purchase and prepare the gifts or cards on your behalf and send them out in time. Now, isn't that great!
Not just gifts, your administrative assistant can also manage your calendar, schedule meetings, prepare minutes of meetings, and follow up on projects.
Administrative VAs can also track all your expenses and receipts and prepare a sheet of income and expenses for you. That will help you keep a tab on your expenses and budget accordingly.

Your inbox is probably shooting up with a gazillion emails, and if you sit to reply to all of them, your holiday season will pass. To save time, you're most likely to end up skipping some but could end up not answering some really important emails from customers, associates, partners, etc. Now, that's something you want to avoid.
An online assistant will manage your inbox and make sure you're on top of your inbox so that when you return from your vacation, you can quickly go through the most important ones and take the necessary action. You can use the time and effort saved for other important business matters.
Holidays are the perfect time to create new business contacts. Your VA can research all upcoming yet relevant business events for you to attend so that you can be on top of your networking game.
You can also ask your research assistant to study the latest business trends and your competitor activities so that you can plan your business strategy accordingly. In-depth market research is the key to any organization's success. You can up your game in the business world by ensuring you are up-to-date with the latest industry news, tax regulations, government initiatives, etc., with the help of your virtual assistant.
Scheduling and managing your calendar: Too many things to do?
Missing out on important business and personal events scheduled this festive season.
Hire a personal assistant to create a list of reminders covering the holidays and other important occasions, such as birthdays, anniversaries, meetings, and conferences, so you don't miss out on anything!
A virtual personal assistant can also ensure you enjoy a better work-life balance by efficiently coordinating and scheduling all your work projects while keeping your personal commitments in mind.
Going out on the holiday season?
Let our virtual travel assistant plan your trip and get the best deals. From flight tickets to hotel reservations, leave all the arrangements to them. Travel assistants can also organize an itinerary of all the best things to do and places to visit on your trip.
Moreover, your virtual travel assistant can also check in for you and keep you updated on the latest flight/train schedules of the city you are visiting. How's that for travel efficiency?
The remote travel assistant can also help you identify the best places for shopping, get the best deals, and enjoy local delicacies through their research of the city you are visiting. Having a remote travel assistant help you with your travel is like having your own dedicated travel agency with you on the trip.
Check out 5 ways a VA can manage your travel plans.

There are two simple ways to hire virtual assistants for your team.
One would be to look up freelancing websites such as Fiverr and Upwork and look for virtual assistants who work on a freelancing basis.
However, this is not a good idea if you are looking for reliable, long-term virtual assistants. In that case, you need to work with somebody who is trustworthy and reliable enough to ensure that your work/tasks do not suffer in case a virtual assistant does not show up.
The second and best option is to work with virtual assistance agencies such as Wishup, who are pioneers in the field of virtual assistance. Wishup offers vetted, highly qualified virtual assistants who are trained in 200+ skill sets. With Wishup, you can onboard a virtual assistant in less than 24 hours.
Moreover, it offers a no questions asked refund/replacement policy wherein they will replace the virtual assistant if you are unsatisfied with their services.
The most significant advantage you enjoy when you hire a personal assistant from Wishup is the reliability and commitment of its virtual assistants to your business. You can rest assured that all your tasks will be completed per your expectations and more, as Wishup has processes and systems in place to ensure that its virtual assistants understand and execute your tasks expertly.

Get ready for the holidays with a virtual personal assistant from Wishup

The holidays are the perfect time to relax with your family and friends and relieve yourself from work-related stress. However, last-minute work-related tasks can be a spoilsport and severely affect the quality time you spend with your family during the holidays.
To avoid such a scenario, it is best to hire a personal assistant to help you with all your holiday-related tasks and get your business ready for the holidays. To enjoy your holidays by hiring a virtual assistant, just schedule a free consultation with Wishup or send us a mail at [email protected]