As a business owner or an HR manager, you've got a million things to do. Writing a job description is one of them - and it's a crucial one. Whether you're hiring for a new position or updating a current one, your job posting must be engaging, easy to read, and loaded with details about the position. It's also got to be scannable — job seekers are scanning first, reading second these days.
Reports have revealed that a candidate spends around 14 seconds reading a JD and deciding whether they want to apply or not. So, if your job description doesn't catch their attention, they'll be on to the next one.
However, as a busy business owner or HR manager, you don't always have a lot of time to dedicate to perfecting a job description. This is where the role of an expert virtual assistant comes in!
You can hire a content writer virtual assistant who is an expert in writing job descriptions. This will help you save time and come up with crisp, precise, and attractive JDs. In this blog post, we will find out how a virtual assistant can help you craft excellent job descriptions with the help of ChatGPT.
Read on!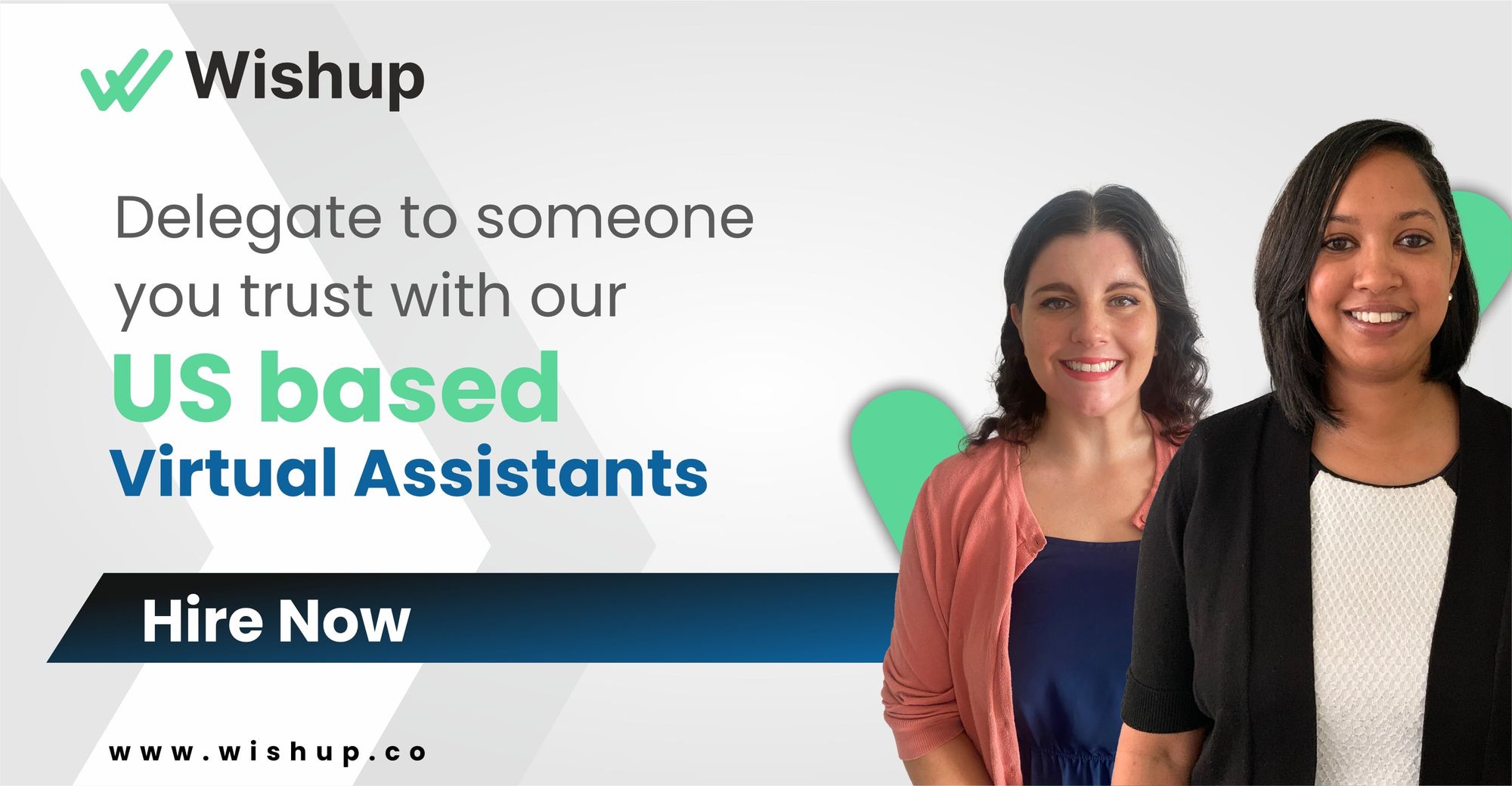 What is a job description and what are its essential elements?
Before we talk about how a virtual assistant can help you write fantastic job descriptions, let's understand what a JD is in detail.
Simply put, is a document that outlines the key duties, qualifications, and expectations for a particular role within a company. It's an important tool in connecting employers and job seekers, helping each to get a better understanding of what's needed for success. Crafting the job description well is key, as it sets the vibe for the hiring process and can help to identify the right person for the job.
A good job description has certain essential elements. They typically include the following:
A clear job title that accurately describes the role
A list of key responsibilities and duties
A required qualifications section that includes educational requirements, years of experience, any necessary certifications, and any special skills that may make a candidate stand out.
Finally, it should also have clear information about the compensation and benefits package

Ways in which a virtual assistant can help in writing a job description using ChatGPT
ChatGPT is a powerful language model developed by OpenAI, which leverages artificial intelligence (AI) to generate human-like responses to text input. This model is trained on extensive datasets, making it a great choice for creating natural language text. Thus, it can act as an excellent job description generator for you.
Let's see how a virtual assistant can help you craft one with the help of ChatGPT.
1. They can understand the job requirements and create the necessary prompts for ChatGPT accordingly: To start writing a job description, it's important to get a clear understanding of what the job entails. A virtual assistant can help you pinpoint the qualifications, experience, and skills the job requires and use ChatGPT to generate a job description that perfectly matches your needs.
2. They can use ChatGPT to use professional and industry-specific language for the JDs: With the help of ChatGPT, your virtual assistant can craft job descriptions that are tailored to your specific industry. For example, if you're looking to hire a software developer, it's important to include technical terms and industry jargon. By inputting the right prompts into ChatGPT, the VA can make sure that the job descriptions are industry-specific and sound professional.
3. Writing a good and easy-to-understand job description: A good job description need to be crisp, concise, and attractive. With the help of your virtual assistant and ChatGPT, you can easily come up with the best job descriptions. ChatGPT can help the VA write a detailed description of the position including key responsibilities, qualifications, experience, skills, and any essential soft skills. This will ensure these are all outlined properly and will help you find the right candidate for the role.
4. They can use ChatGPT to ensure you find the perfect candidates for the role: Creating the best job descriptions can be tough. However, a skilled virtual assistant can make it simpler and more effective with ChatGPT. With this tool, they can craft descriptions that are both succinct and attractive to the right job seekers. By accurately detailing the necessary qualifications, responsibilities, and skills, they can help make sure only qualified applicants apply.
Benefits of hiring a virtual assistant for writing top-notch job descriptions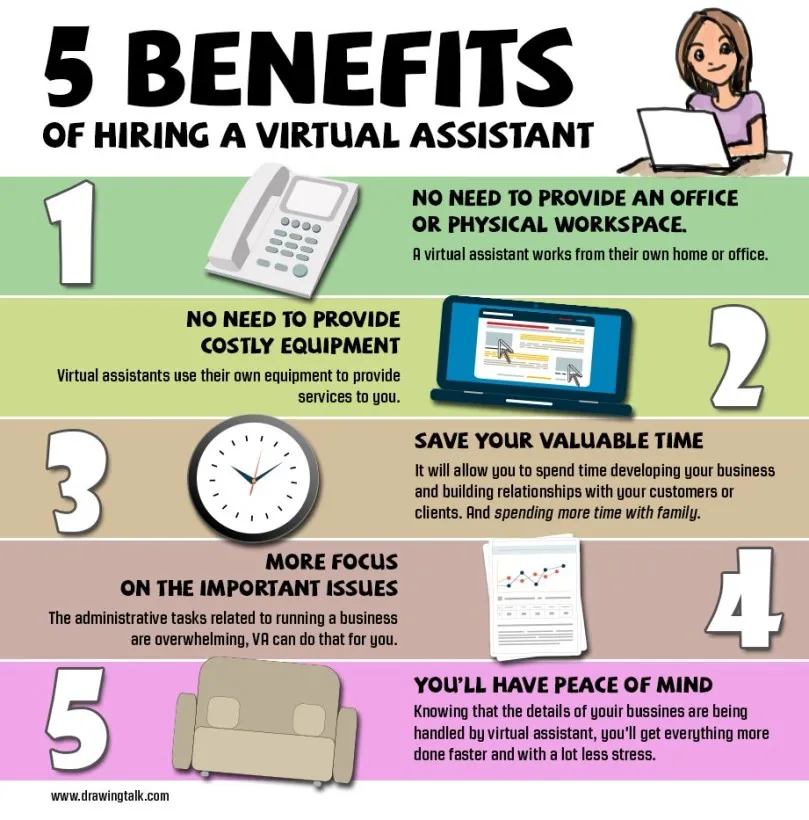 There are numerous advantages of bringing on a virtual assistant to help with writing job descriptions. Look at a few of the biggest benefits:
1. They help you save time and effort: Creating a job description doesn't have to be a time-consuming task. With the help of a virtual assistant and ChatGPT, you can get the job description you need faster and with more accuracy. This way, you'll have more time to take care of other parts of your business.
2. They can use advanced tools like ChatGPT to make your work easier: A virtual assistant can use a bunch of advanced tools to craft attractive JDs for your company. Being tech-savvy also helps them make sure the job posting shows up in the right search results and is optimized for search engines.
3. Virtual assistants are incredibly budget-friendly: Hiring a virtual assistant is a great way to save money and company resources. You won't have to worry about paying for the extra perks like insurance, paid leaves, etc., that are necessary while hiring an in-house employee, like benefits, insurance, and taxes.
4. You will get top-quality job descriptions: A virtual assistant with experience in crafting job descriptions can provide the expertise you need to create an accurate, high-quality description.
Want to hire the best virtual assistant for your company? Wishup is here to help
Finding the perfect virtual assistant can be tricky, but Wishup is here to help! We are a highly-rated virtual assistant outsourcing agency that can provide you with the best, most qualified candidates – all while saving you time and money.
At Wishup, we understand that every business is different. That's why we help you find the right VA that can fit your business's unique needs. Our virtual assistants have expertise in a wide range of areas, from JD writing and marketing to customer service and social media management. Plus, when you partner with Wishup, you know you're getting the best of the best— we only hire 1% of the applicants. Our talented VAs will go out of their way to help you reach new heights!
Here are some perks of choosing us:
No need to spend a single buck on training the VA: To guarantee that our virtual assistants are well-versed in the most recent strategies for writing a job description, we offer in-house training. That way, your virtual assistant will have the know-how and proficiency to help you attain your business goals.
Quick replacement: If you're ever unhappy with your virtual assistant, don't stress - we offer an instant replacement service.
Quick onboarding: Unlike many other agencies that can take days to help you onboard your VA, we complete the entire process in just 24 hours! So, you won't have to wait for days or weeks to get your work started!
7-day free trial: We also offer a 7-day free trial in which you will have the opportunity to collaborate with a virtual assistant. You can then decide if you want to go ahead with a longer-term commitment.
Frequently Asked Questions
1. What is the most important soft skill a virtual assistant should have?
Having great communication skills is the most essential soft skill for virtual assistants. Since they work remotely, they need to be able to effectively relay information to clients and understand their needs. To do this, virtual assistants should be skilled at active listening, speaking and writing clearly, and inquiring about the specifics of what their client needs.
2. How virtual assistants can help you?
Hiring a virtual assistant can be a great way to free up your time and reduce costs. They're capable of tackling a wide range of tasks, from administrative support and marketing to data entry and social media management. Plus, their work can often be done more efficiently than an in-house employee. This allows you to focus on the more strategic and higher-value activities in your business and provide better customer service to your clients.
Wrapping Up
So now that you know the benefits of hiring a virtual assistant for writing job descriptions using ChatGPT, are you ready to make the switch? If yes, you might be searching for the best virtual assistant companies, right? You can find the perfect virtual JD writing assistant at Wishup!
All you need to do is email us at [email protected] and schedule a free consultation today!

Subscribe to Wishup Blog | Remote Teams | Remote Employees
Get the latest posts delivered right to your inbox