10 Ways To Make Your Content Go Viral
Content is what makes the world go round and helps bring brands and customers together. The better your content, the more chances of it going viral and increasing the engagement it gets from people.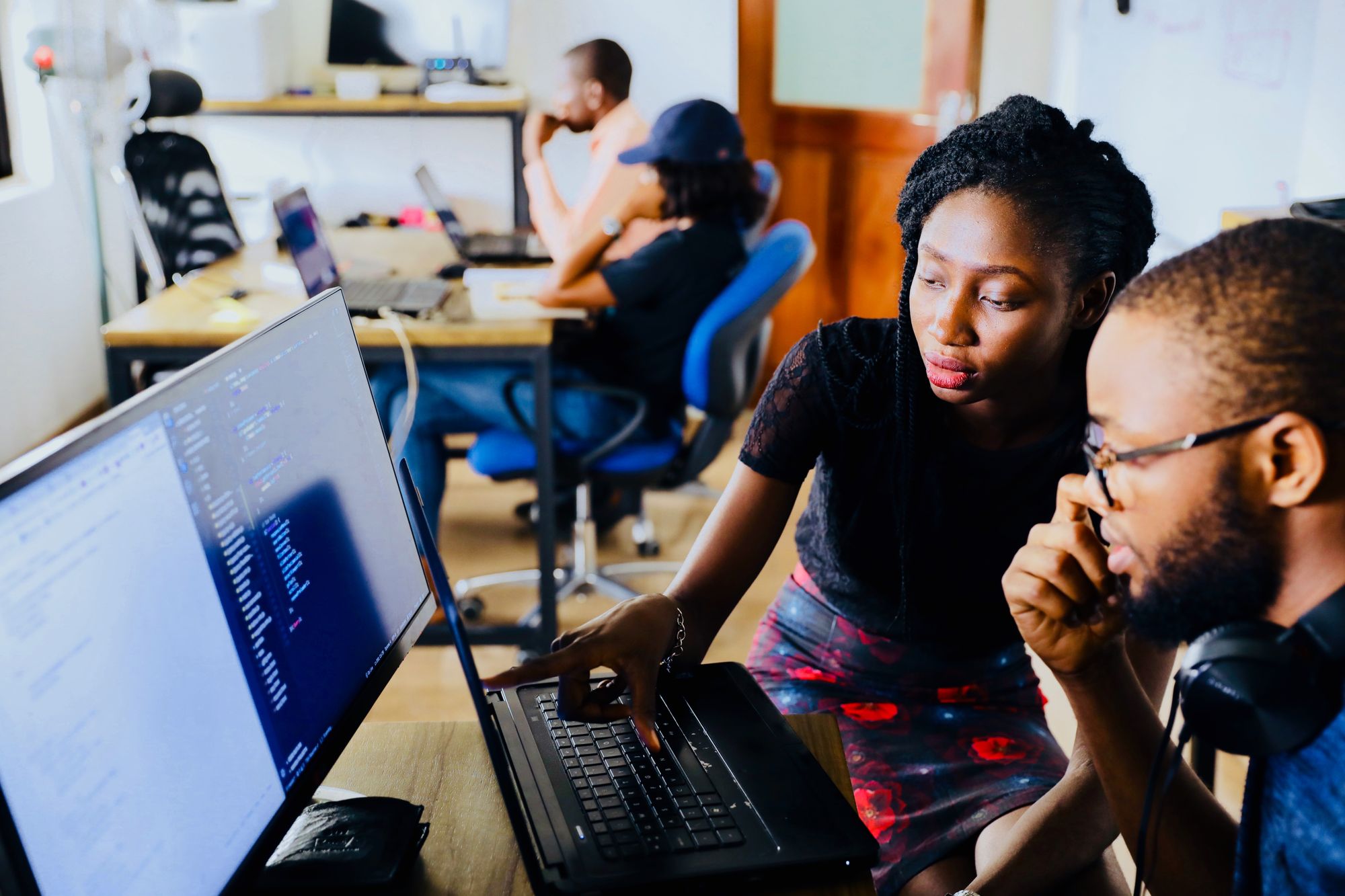 Content is what makes the world go round and helps bring brands and customers together. The better your content, the more chances of it going viral and increasing the engagement it gets from people.
There are many different formats of content that people consume every day, covering almost every genre. Generally, when people hear the word "Content" they think of it as some video or piece of writing. However, in reality, content refers to any medium or format that is used to deliver information about a specific topic.
Some of the popular content formats are:
Blogs
Long-form content
Case studies
White papers
E-books
Checklists
Videos
Podcasts

No matter what format of the content you use, each one has some standard components that serve the same motive: to motivate people's actions towards the brand. But, amidst all the content, you may see very few pieces of content have a wide reach and response. So, that brings us to the question, what makes a few of them stand out, and how can you create content that will go viral.
Here are the top 10 hacks to make your content viral and unique.
Source: Unsplash

Produce Well-Researched Content:
You can not expect your content to get viral if you have no solid knowledge about the market. To acquire this insight, you would need thorough research. The research will help you in two ways:
To identify your niche
To create unique content and data that will make your content stand out
Assume you have just decided to create content, and now you don't know where to start or which genre you should pick. You will have to choose one among several topics according to your strength and skill. That is why you need strong research skills to identify the category that best suits you.
Once the content format and idea are ready, you need to ensure the data is reliable so that people can trust your content.
You need to research and use only trusted sources to validate your content. Often, some content you plan to create would be out of your gig. In that case, you would want to know more about that particular topic. But, of course, not everyone knows everything, and that is completely fine if you have some excellent research skills.
Here are some generic questions and points you can consider while doing your research:
Market trend
Target audience
How to increase your reach?
How to add value to your services and with customers and clients?
Source: Unsplash
2. Be One Of A Kind:
Everyone works hard, but those who do it differently are the ones who succeed. The same concept applies to content creation. However, there are hundreds of people creating content.
How then can you make your content distinctive? First, check out some of the viral content that you know or like, and you will find one thing in common in all of them, and that is their "authenticity."
Some content pieces can inspire you, but remember that they are your inspiration because of their originality. Therefore, referring to such content that inspires you to create your own can restrict your ideas and creativity and reflect the former content's impression.
You can have a common topic, but make sure to deliver it in your style and see how people will get drawn to it.
Here is an example by Zomato on making your content creative and unique.
Source: Zomato

3. Create Relatable And Personalized Content:
One of the unfailing ideas to make your content viral is to make it relatable and personalized for the audience. It takes the first few moments for a viewer to decide whether or not they want to invest their time in your content.
Make sure your content creates an impression right in the beginning. Then, make your content dynamic and unique by taking the required time and resources in the production process.
Here is an incredible example of SFGATE, walking the customers to their products in the most personalized and interactive way.
Source: SFGATE

4. Use Sleek Visual Representation:
The first impression is the last, and visuals play an irreplaceable and significant role in building that "first impression."
When we say visuals of your content, here is what it means:
Choosing a good color palette.
The best combination of fonts.
Color scheme
Breaking up dense text content with infographics, images, videos, and illustrations.
When promoting your content on social media platforms, always prefer designing an outstanding thumbnail design instead of using just text descriptions. For example, articles with a Facebook preview image have a higher chance of getting more shares than those that do not have it.
Buzzsumo, a content analytics company, studied more than 100 million articles and found that users are 30 percent more likely to read an infographic than text-based content.
Not only this, your website's approval rating depends on 60 percent on its color scheme.
Check out this example of a great visual ad by Starbucks.

Source: Starbucks

5. Bind Your Users To Your Content:
Finding a great hook in your content will help people pause and pay attention to your work. In addition, it would eventually help encourage them to share your content with their network.
The hook we are looking for is USP, which stands for Unique Selling Proposition. USP refers to your content's unique characteristics and advantages, differentiating it from competitors. USP functions as the core of your content and must fulfill the following goals,
Delivering a clear message to the audience.
Be of interest to your target audience.
Encourage your intended audience to connect further and take action.
The USP and call-to-action content strategy vary from platform to platform, but the common goal is to capture the audience's attention and convert them into your customers.

6. A Well-Planned Promotional Strategy:
There are several strategy paths that you can take to promote your content, entirely depending on your niche and intended audience.
One trending promotional strategy that has recently become prominent is "Collaboration." Small businesses and big brands can team up with influencers and celebrities to promote their brands. For instance, in 2021, McDonald's collaborated with K-Pop sensation BTS for a highly successful collaboration.
You can always reach out to influencers with many followers and collaborate with them to share your content. Several influencers are open to paid promotional collaboration these days. Consider collaborating with influencers with something in common with your campaign or niche.
To create a functional promotional strategy, you can consider introspecting these points:
What is your target? ( to get high engagement, to get high shares, to get increased visibility, etc.)
Which platforms are producing more audience? Or where is your majority of the audience?
What is your budget?

7. Know Your Audience:
Knowing your audience is essential if you aspire to create viral content. After all, it is your audience who will help you do that. So study more details about them, such as their demographic and geographical area, what content they like, their interests, etc. The perfect way to do this is by collecting first- and zero-party data from you audience.
Try and explore methods to establish a strong connection and relationship with your audience. Engage with your audience and take their feedback, evaluate the input, and improve your content.
Once you know their interests, you can create content that aligns with them. It might take a few efforts and experiments initially, but eventually, you will get a hold of it.

8. Create Shareable Content:
A study was conducted by the New York Times to find out the reasons and motivation among people for sharing only a specific type of content among all the content they see and read.
The study concluded that everyone is trying to build an online persona that makes them look smarter and ahead of their peers with respect to knowledge.
This urge to be the best encourages them to share specific articles that depict their interests, smartness, coolness, and uniqueness.
For instance, if your content targets an audience interested in the latest tech updates, they will find it cool to share it among their peers to reflect a tech-geek persona. But, if you start creating content about cooking, people will naturally stop sharing and engaging with it as it does not match their personality or interests.
Consider this example of a Twitter post by Tesla.
Source: @Tesla
A person interested in tech-related updates could not resist sharing this post among their friends and peers to show their awareness and interest.

9. Measure Your Performance:
Suppose you have created content and shared it with your audience. The content seems to perform well, but the question is whether or not it can reach the set bars? There must be tools and methods to track your content's progress and performance.
Some of the famous and liked tools to measure your performance are:
Google analytics
Social media analytics
Which method you should choose entirely depends on where you plan to share the content and which platform you are comfortable with.
There are different aspects and segments which help you decide and track the performance of your content. For example, you use social media platforms to share your blog. In this situation, you would convert the following parts to track and measure the success of your blog:
How many times do people share your content?
What is the density of people engaging with your blog (commenting and liking)?
How many views are you getting on your content?
You can also use tools like LinkTrackr to track how frequently people are sharing your content on the internet.

10. Be Consistent With Your Content And Keep Trying:
Numerous factors are responsible for your brand's success, and consistency is one of the most important and valuable factors, for that matter. You need to have consistency in your style, tone, and voice, from creating content and sharing them with people to replying to them and working on audience reviews.
It is not only about the consistency in content quality but also about how much and how many are you sharing your content with your viewers.
The best way to work on your consistency is to create a thoughtful and relevant schedule and adhere to it.
Being inconsistent can confuse your audience while having a solid strategy would help you get a better customer experience and reputation.
Source: Unsplash

Conclusion:
There is no fixed strategy or magic spell to make your content viral, but you can always increase the chances by researching and experimenting with your content and audience.
Check out other content from your industry niche that blew up and recognize the strategy they used and what were the things that they did differently. Learn from your past work and identify which content did well and what improvisations can be made in the future to get even better results.
If you fail initially, consider it a learning opportunity and introspect on the following levels:
Take your strategy into consideration and check if it aligns with your short-term and long-term goals. Without it, your campaign will be nothing but an aimless attempt that won't help to make viral content.
Review your research about your target audience. Ensure there is no communication gap in the form of engagement and no misunderstanding about the audience's preference.
Check out the audience's feedback. Often, creators get an update on trends from their audience. Feedback is an effective way to understand what is working and what is not.
If you intend to increase your visibility, create content that enlightens your audience in some or the other way.
Finally, focus on creating your content with everything you have, and don't get distracted worrying about the results. Instead, create smart content and know when, where and which strategy to implement to achieve better outcomes.